Minneapolis Mesothelioma Lawyer
Page Updated on July 03, 2023
Contact a Minneapolis mesothelioma lawyer if you came into contact with asbestos on the job and are now sick. Many Minneapolis job sites in the mining industry, mineral processing, construction, and power generation used asbestos and caused exposure and related illnesses.
If you or a loved one have been exposed to asbestos and diagnosed with mesothelioma or asbestos-related lung cancer, you may be entitled to substantial compensation. Currently, over $30 billion in asbestos trust funds are available to victims of asbestos diseases. Fill out our form to receive our free Financial Compensation Packet. Our packet is loaded with information on experienced mesothelioma attorneys in Minneapolis, how to file a claim for asbestos trust funds, how to get paid in 90 days, and more.
FREE Financial Compensation Packet
Info on law firms that will recover your

highest compensation

Learn how to get paid in 90 days
File for your share of $30 billion in trust funds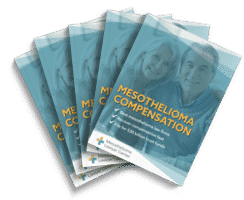 Free

Financial Compensation Packet
Info on law firms that will recover your

highest compensation

Learn how to get paid in 90 days
File for your share of $30 billion in trust funds
Minneapolis Asbestos Facts
Between 1999 and 2017, nearly 6,500 residents in Minnesota died from a disease related to asbestos exposure.
Hennepin County, home to Minneapolis, had the highest number, with 1,116 deaths during that period.
A major source of exposure in the city was a vermiculite plant that received asbestos-tainted shipments from the infamous W.R. Grace mine in Libby, Montana.
How to Find a Top Minneapolis Mesothelioma Lawyer
If you have a mesothelioma diagnosis, don't wait to reach out to a Minneapolis mesothelioma lawyer. Act quickly before you lose the opportunity to seek compensation for your illness. Companies that exposed you to asbestos can and should be held accountable.
To take that next step, you need an expert asbestos attorney. Look for a lawyer in the Minneapolis area with experience handling and winning asbestos cases. They should be part of a larger law firm with enough resources to investigate and prove your case.
Your lawyer should offer you a free initial consultation. They should have a contingency payment plan too. Make sure the lawyer you choose answers all your questions and takes the time to explain your options and the legal processes.
What Are My Legal Options if I Have Mesothelioma?
If you have mesothelioma, you are probably eligible for one or more lawsuits or claims. These legal actions can help you recover damages for medical expenses and other costs.
An experienced lawyer will review your case and determine which of these you are eligible for to pursue mesothelioma compensation:
What Is My Mesothelioma Case Worth?
Every mesothelioma case is different, which means compensation amounts vary widely. The average settlement in a mesothelioma lawsuit is between $1 million and $1.4 million. Jury awards are usually much higher, while asbestos trust fund claims average around $180,000.
An experienced mesothelioma lawyer will be able to find every expense you face due to your illness. They will maximize the compensation you receive from a settlement or claim. Your case's worth depends on factors such as:
Your past and ongoing medical expenses
Future expected medical expenses
Costs for home care and medical equipment
Lost wages if you can no longer work
Pain and suffering
How Was I Exposed to Asbestos in Minneapolis?
Most people with mesothelioma were exposed to asbestos at work. Many industries with workplaces in Minneapolis used asbestos in the past and put workers at risk. These are just a few examples of the worst offenders:
Mining
Manufacturing
Oil refining
Power generation
Construction
Mineral processing
Chemical manufacturing
Paper milling
Auto repair
Reserve Mining Company
In 1955, the nearby city of Silver Bay opened the Reserve Mining Company to extract iron ore from taconite. Once the taconite was extracted, the company dumped the waste into Lake Superior. Citizens began complaining that the waste materials polluted the water and killed fish.
Investigators determined that the waste material contained asbestos-like fibers. During the 1970s, The Environmental Protection Agency (EPA) filed a lawsuit at the United States District Court of Minneapolis against the Reserve Mining Company.
The EPA succeeded, and the mining company shut down in 1974. Although they re-opened the company a few years later, agreeing that the wastes would be deposited in an inland pond, the lawsuit marks an important victory for the EPA and asbestos pollution.
Workers who extracted iron ore and handled the waste faced health hazards, including the risk of asbestos-related diseases. Many of these workers now live or have died from mesothelioma and lung cancer.
Western Minerals and W.R. Grace
Western Mineral Products Inc. processed vermiculite that came from Libby, Montana. The min, operated by W.R. Grace, shipped hundreds of thousands of tons of asbestos-contaminated minerals to places like Western Minerals around the country.
This put workers at risk of asbestos exposure. It also harmed nearby residents, who were allowed to take rocks left in front of the building for construction uses.
Although the current owners of Western Mills are undergoing a voluntary cleanup site, the (EPA) is still studying its impact on people. It's been estimated that thousands of people nationwide have died due to Libby Montana's production and distribution of tainted vermiculite.
Additional Minneapolis Job Sites and Buildings with Asbestos
Schools:
Coon Rapids Middle School
Mapleton School
Macalester College
The University of St. Thomas
University of Minneapolis
Cretin High School for Boys
Hospitals:
Mt. Sinai Hospital
Anchor Hospital
Fairview Hospital
Minneapolis VA Hospital
St. Barnabas Hospital
Plants
Bomb Washout Plant
Riverside Power Plant
Sherburne County General Plant (currently known as Xcel Energy)
Willmar Power Plant
Other Companies
3M Company
Minneapolis Star Tribune
Minnesota Linseed Oil Company
Curtis Hotel
Northwestern Consolidated Milling Company
Pillsbury Center
St. Paul and Northern Pacific Railway Company
Hinckle Greenleaf and Company
Minneapolis Gas Light Company
Mesothelioma Treatment in Minneapolis
Two cancer centers in the Minneapolis area offer comprehensive treatment options, including the nearby Mayo Clinic in Rochester, known for innovative research and cutting-edge technology and treatment options.
Masonic Cancer Center – University of Minnesota
Masonic Memorial Building
424 Harvard Street S.E.
Minneapolis, MN 55455
The Mayo Clinic
200 First Street SW
Rochester, MN 55905
Getting Legal Help in Minneapolis
Keep in mind that if you have been diagnosed with mesothelioma or asbestos-related lung cancer, you may qualify for significant compensation. Remember to fill out our form to get your free Financial Compensation Packet, with information on experienced asbestos and mesothelioma lawyers in your area. For questions and assistance, feel free to contact us at 800-793-4540.
FREE Financial Compensation Packet
Info on law firms that will recover your

highest compensation

Learn how to get paid in 90 days
File for your share of $30 billion in trust funds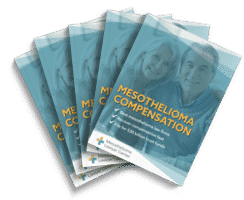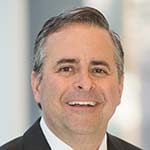 Paul Danziger grew up in Houston, Texas and earned a law degree from Northwestern University School of Law in Chicago. For over 25 years years he has focused on representing mesothelioma cancer victims and others hurt by asbestos exposure. Paul and his law firm have represented thousands of people diagnosed with mesothelioma, asbestosis, and lung cancer, recovering significant compensation for injured clients. Every client is extremely important to Paul and he will take every call from clients who want to speak with him. Paul and his law firm handle mesothelioma cases throughout the United States.