Minneapolis Mesothelioma Lawyer
Page Updated on July 26, 2019
Many Minneapolis occupations were once at a heightened risk for asbestos exposure. The majority of asbestos exposure in Minneapolis happened in the mining industry, where asbestos was once widely used in buildings, machinery, and protective equipment. Other industries in Minneapolis that placed workers at direct risk for asbestos exposure include plumbing companies, construction work, maintenance work, mining companies, and power stations.
If you or a loved one have been exposed to asbestos and diagnosed with mesothelioma or asbestos-related lung cancer, you may be entitled to substantial compensation. Currently, there is over $30 billion in asbestos trust funds that are available to victims of asbestos diseases. Fill out our form to receive our free Financial Compensation Packet. Our packet is loaded with information on leading mesothelioma attorneys in Minneapolis, how to file a claim for asbestos trust funds, how to get paid in 90 days, and more.
Western Mills/ W.R. Grace (WM/WRG)
Western Mineral Products, Inc., also known as WM of Northeast Minneapolis, processed vermiculite that was imported from Libby, Montana, resulting in hundreds of working being exposed to asbestos. Also, unknown to many Minneapolis residents, numerous stockpiles of rocks that were left in front of the building for citizens to take and use were littered with tremolite asbestos.
Some of the local residents who removed materials from the site used it for their gardens or renovation projects. Yet, none of the locals were aware of the dangers. No one told them the rocks they were using for home and garden projects were filled with a hazardous, life-threatening mineral.
Although the current owners of Western Mills are undergoing a voluntary cleanup site, the Environmental Protection Agency (EPA) is still studying the impact had on people. It's been estimated that thousands of people nationwide have died due to Libby Montana's production and distribution of asbestos.
In the state of Minnesota, there have been over 4,852 asbestos-related deaths and illnesses according to the Environmental Working Group (EWG). Some of the victims worked for Western Mills when asbestos was widely used.
Reserve Mining Company
In 1955, the nearby city of Silver Bay opened the Reserve Mining Company to extract iron ore from taconite. Once the taconite was extracted, excessive waste was leftover. Around two tons of waste was dumped into Lake Superior. Although Reserve Mining Company was granted state approval to dump the waste, citizens began complaining that the waste materials were polluting the water and killing fish.
After investigations, it was determined that the wastes contained cummingtonite-grunerite, a substance that's found in asbestos. During the 1970s, The Environmental Protection Agency (EPA), filed a lawsuit at the United States District Court of Minneapolis, against the Reserve Mining Company.
EPA was victorious and the mining company shut down in 1974. Although they re-opened the company a few years later with the agreement that the wastes would be deposited in an inland pond, the lawsuit marks an important victory for the EPA, as it broadened its powers to help fight pollution.
Further, workers who extracted iron ore and helped dispose of the waste faced health hazards daily. Many of these workers now live with asbestos-related diseases. Some have died.
Additional Job Sites, Buildings, and Businesses Associated with Asbestos in Minneapolis
Schools:
Coon Rapids Middle School
Mapleton School
Macalester College
The University of St. Thomas
University of Minneapolis
Cretin High School for Boys
Hospitals:
Mt. Sinai Hospital
Anchor Hospital
Fairview Hospital
Minneapolis VA Hospital
St. Barnabas Hospital
Plants
Bomb Washout Plant
Riverside Power Plant
Sherburne County General Plant (currently known as Xcel Energy)
Willmar Power Plant
Other Companies
3M Company
Minneapolis Star Tribune
Minnesota Linseed Oil Company
Curtis Hotel
Northwestern Consolidated Milling Company
Pillsbury Center
St. Paul and Northern Pacific Railway Company
Hinckle Greenleaf and Company
Minneapolis Gas Light Company
Medical Assistance in Minneapolis
There are two cancer centers in the Minneapolis area which offer numerous, comprehensive treatment options, including the nearby Mayo Clinic in Rochester, known for its innovative research and cutting-edge technology and treatment options.
Masonic Cancer Center – University of Minnesota
Masonic Memorial Building
424 Harvard Street S.E.
Minneapolis, MN 55455
The Mayo Clinic
200 First Street SW
Rochester, MN 55905
Getting Legal Help in Minneapolis
Keep in mind that if you have been diagnosed with mesothelioma or asbestos-related lung cancer, you may qualify for significant compensation. Remember to fill out our form to get your free Financial Compensation Packet, with information on top asbestos and mesothelioma lawyers in your area. For questions and assistance, feel free to contact us at 800-793-4540.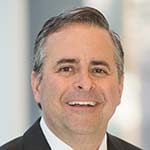 Paul Danziger grew up in Houston, Texas and earned a law degree from Northwestern University School of Law in Chicago. For over 25 years years he has focused on representing mesothelioma cancer victims and others hurt by asbestos exposure. Paul and his law firm have represented thousands of people diagnosed with mesothelioma, asbestosis, and lung cancer, recovering hundreds of millions of dollars for injured clients. Every client is extremely important to Paul and he will take every call from clients who want to speak with him. Paul and his law firm handle mesothelioma cases throughout the United States.