Costs and Expenses of Mesothelioma Treatment
Page Updated on August 28, 2023
The costs and expenses of mesothelioma treatment run high. Treatments like surgery, chemotherapy, and radiation therapy are expensive. Mesothelioma treatment costs are around $25,000 per hospitalization on average.
If you or a loved one has mesothelioma, asbestos-related lung cancer, or asbestosis, you may be eligible for a large amount of compensation. Currently, there is over $30 billion in asbestos trust funds set up for those who have been diagnosed with an asbestos-related illness. Fill out our form to receive our free Financial Compensation Packet. Our packet is loaded with information on experienced mesothelioma attorneys in your area, how to file a claim for asbestos trust funds, how to get paid in 90 days, and more.
FREE Financial Compensation Packet
Info on law firms that will recover your

highest compensation

Learn how to get paid in 90 days
File for your share of $30 billion in trust funds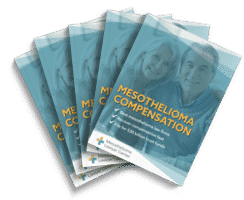 Free

Financial Compensation Packet
Info on law firms that will recover your

highest compensation

Learn how to get paid in 90 days
File for your share of $30 billion in trust funds
Know What to Expect When Paying for Mesothelioma
Mesothelioma tends to progress at a quick pace despite its long latency time. This makes it even more difficult as you're faced with mounting medical costs in a relatively short time.
Educating yourself about the costs of mesothelioma treatments and the factors involved with payments will help you better prepare financially for future expenses.
Patients typically undergo chemotherapy, radiation, surgery, or a combination of all to battle the disease and reduce the symptoms of mesothelioma.
The cost of each treatment depends on several factors, including the type of surgery, the medications used for chemotherapy, the type of radiation therapy procedure, and more.
Also, expect extra expenses for supplemental therapies, vitamins, and pain medications.
Vitamins, medication, homeopathic agents, and natural extracts can be used. This form of treatment is still in its trial stages, so the associated cost has not been determined.
Although these types of treatments are not as pricey as traditional treatments, the expenses can add up.
How Much Do Mesothelioma Treatments Cost?
Costs for treatment vary by individual. Average prices can be helpful for patients facing some of these common treatments for mesothelioma.
Mesothelioma Surgery Costs
A cancer patient undergoing surgery can expect the costs to be around $39,000 or more, according to a study performed by the U.S. News and World Report. This is an increase from surgery costs only a decade earlier at close to $7,000.
The type of surgery, the stage of the disease, after-treatments, and follow-ups will factor into the cost. Another factor that will affect the cost is the type of surgery needed. For example, palliative surgery may have different costs when compared to curative surgery or diagnostic surgery.
Here are some average costs of surgical procedures mesothelioma patients might need based on a 2019 analysis:
Pleural drainage: $16,089
Pleural biopsy: $16,575
Thoracentesis: $19,899
Pleurectomy/decortication: $53,993
Extrapleural pneumonectomy: $62,408
The most extensive procedure, extrapleural pneumonectomy, costs the most. It is a complicated surgery performed by only a handful of specialists.
Average costs can also be categorized more generally:
Average price of a minor surgical procedure: $13,493
Average price of a major surgical procedure: $30,734
The Cost of Chemotherapy for Mesothelioma Patients
Again, treatment costs vary, but a typical course of chemotherapy treatment for mesothelioma patients is $38,779. This includes six cycles of chemotherapy with pemetrexed and cisplatin or carboplatin.
Some mesothelioma patients benefit from adding the targeted drug bevacizumab (Avastin) to chemotherapy treatment. This brings the cost up to $87,741 for the full course of treatment. Bevacizumab is often recommended for patients who are not candidates for surgery.
The costs of chemotherapy are based on the drugs used. There is a lot of variation in their pricing. For instance, cisplatin is just $308 for six cycles, while pemetrexed is over $38,000.
Radiation Therapy Costs
Mesothelioma patients rarely receive radiation therapy alone, but it is often used to supplement chemotherapy and surgery.
Statistics regarding radiation therapy costs for mesothelioma patients are limited. The median price of a course of radiation therapy for lung cancer patients is $9,000.
How Much Does Immunotherapy for Mesothelioma Cost?
Immunotherapy is not yet a standard treatment, but it is becoming more common and available for mesothelioma patients.
These are the approximate costs of three of the immunotherapy drugs most commonly used in mesothelioma patients:
Pembrolizumab (Keytruda): $12,500 per month and $150,000 per year
Nivolumab (Opdivo): $12,500 per month and $150,000 per year
Ipilimumab (Yervoy): $130,000 for one 12-week course
Additional Mesothelioma Expenses
When considering how much it will cost to treat mesothelioma, it is important to include additional expenses. Some examples of the hidden costs associated with treating mesothelioma include:
Travel. Mesothelioma is rare, so you might need to travel to get specialist care. Consider the costs of transportation, hotel stays, and more.
Lost Income. If you were working when you got sick and can no longer work, you must consider the loss of income as an expense.
Home Care. Many patients need in-home personal care or nursing care. You might also need to hire someone to do chores and daily tasks, like grocery shopping, cleaning, and cooking.
Medical Equipment. In-home care might require medical equipment, like an oxygen tank or the equipment associated with fluid drainage.
Mental Health Care. Most people with mesothelioma experience declines in mental health with diagnosis and benefit from therapy, counseling, and other mental health care services.
Financial and Legal Costs. When facing end-of-life decisions, you will probably need to work with a financial advisor, lawyer, or both.
How to Pay for Mesothelioma Treatment
Very few people can pay the high costs of mesothelioma treatment out of pocket. Consider all the available resources if you are facing these expenses.
Health Insurance
Most patients use some type of health insurance plan to cover some of the costs of mesothelioma treatment. A study of late-stage lung cancer patients broke down the average costs of care with different types of insurance:
Employer Insurance. Patients with employment-based insurance paid $5,654 on average for care. The largest portion of the costs was co-pays, followed by premiums and deductibles.
Individual Private Insurance. For those patients with an individual health insurance plan, the average cost was $10,114.
Medicare. Patients who qualified for Medicare paid the least for lung cancer treatment. They paid an average of $8,396.
Government Assistance
Government programs can provide compensation or healthcare coverage for patients who qualify:
Medicare is federal health insurance for people over 65 who worked and contributed to the program.
Medicaid is a federal program administered by each state that covers health care costs for low-income individuals.
Social Security Disability provides monthly compensation for individuals who worked and contributed to Social Security but can no longer work.
Veterans Affairs. The VA offers benefits to qualifying veterans, including disability compensation and free medical care.
Clinical Trials
Clinical trials are studies of new and emerging treatments or treatment protocols. If you qualify for a clinical trial, you can get cutting-edge treatment at no cost. Keep in mind, though, that you will have to pay for any associated costs, such as travel expenses.
Legal Options for Compensation
If you received a mesothelioma diagnosis, you might be eligible for compensation for treatment and related expenses. An experienced mesothelioma lawyer or asbestos law firm can help you understand your options:
Personal Injury Lawsuit. Mesothelioma is usually considered a personal injury because it is caused by negligent workplace asbestos exposure. A lawyer can help you determine which companies are responsible and help you file a lawsuit. These lawsuits often end in settlements, but some go to trial and result in large jury awards for victims.
Wrongful Death Lawsuit. If you lose a loved one to mesothelioma, you can file a wrongful death suit to seek compensation. This can be useful for paying medical bills from their treatment. You can also use the compensation for funeral expenses.
Asbestos Trust Fund Claim. If the companies responsible for your asbestos exposure went bankrupt, you cannot sue them. You might be eligible for a trust fund claim. Bankrupt asbestos companies set up trusts to compensate future claimants.
Veteran Benefits. Veterans have high rates of mesothelioma due to asbestos use by the military. You cannot sue the military or the government, but you are likely eligible for VA benefits. These include specialist medical care and monthly disability compensation. A lawyer can help you make a successful claim, which requires proving that you were exposed to asbestos during your time in the service.
Getting Help
Fill out our form to get your free Financial Compensation Packet, with information on experienced asbestos and mesothelioma lawyers in your area. Keep in mind that if you've been diagnosed with mesothelioma, asbestos-related lung cancer, or asbestosis, you may be eligible for considerable compensation. For additional assistance, contact us at 800-793-4540. 
FREE Financial Compensation Packet
Info on law firms that will recover your

highest compensation

Learn how to get paid in 90 days
File for your share of $30 billion in trust funds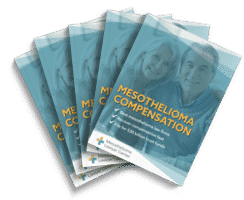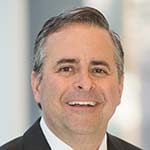 Paul Danziger grew up in Houston, Texas and earned a law degree from Northwestern University School of Law in Chicago. For over 25 years years he has focused on representing mesothelioma cancer victims and others hurt by asbestos exposure. Paul and his law firm have represented thousands of people diagnosed with mesothelioma, asbestosis, and lung cancer, recovering significant compensation for injured clients. Every client is extremely important to Paul and he will take every call from clients who want to speak with him. Paul and his law firm handle mesothelioma cases throughout the United States.