Mesothelioma Cancer Prognosis Guide
Page Updated on August 22, 2023
Mesothelioma prognosis is typically poor. This is an aggressive cancer that spreads rapidly. Prognosis varies by individual and depends on factors like overall health, age, cancer stage and type, and treatment choices.
If you or a loved one have been diagnosed with mesothelioma, asbestos-related lung cancer, or asbestosis, you may be entitled to substantial compensation. Fill out our form to receive our free Financial Compensation Packet. Our packet is loaded with information on qualified mesothelioma attorneys in your area, how to file a claim for asbestos trust funds, how to get paid in 90 days, and more.
FREE Financial Compensation Packet
Info on law firms that will recover your

highest compensation

Learn how to get paid in 90 days
File for your share of $30 billion in trust funds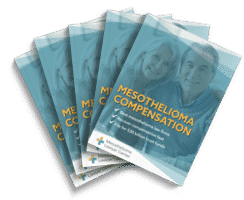 Free

Financial Compensation Packet
Info on law firms that will recover your

highest compensation

Learn how to get paid in 90 days
File for your share of $30 billion in trust funds
What Does Prognosis Mean?
Doctors often give patients a prognosis after a diagnosis of mesothelioma. A prognosis is an estimate of how the disease will develop. There are several ways a doctor can describe prognosis:
Disease stage (1 through 4 for cancer)
Survival time
Life expectancy
Chance of remission
The prognosis is only an estimate. It is not definite. It also varies significantly by individual and is based on general facts and personal factors. Know your prognosis, understand what it means, and find out what you can do to improve it.
What Is the Overall Prognosis for Mesothelioma?
Unfortunately, the prognosis for most patients with mesothelioma is poor. Mesothelioma is aggressive, often diagnosed in late stages, and difficult to treat.
Mesothelioma Prognosis Facts
The typical median survival time for mesothelioma is between 12 months and 21 months.
The average life expectancy for mesothelioma is one to two years with treatment.
The life expectancy is closer to six months without treatment.
These are very general numbers that apply to the whole population of patients with mesothelioma. Everyone is different and receives a unique prognosis based on these statistics and unique factors.
Is Mesothelioma Always Terminal?
For most patients, mesothelioma is terminal, but treatments are improving. Many mesothelioma specialists now treat it like a chronic illness. You might not achieve remission, but you can keep treating it to slow its progression and improve your quality of life.
Early Mesothelioma Diagnosis Improves Prognosis
Mesothelioma is a cancer that results from mostly long-term exposure to asbestos fibers. Because of the rarity of this type of cancer, it's difficult for healthcare providers to give an early diagnosis. This means most patients have an unfavorable prognosis.
As with all types of cancer, each case is unique, and several factors determine a patient's prognosis.
Early detection is one of the most critical factors in improving prognosis. The type of mesothelioma and where it is found in the patient's body also affects the prognosis.
Generally, the earlier a diagnosis is made, the better the chances are for a mesothelioma patient to get effective treatment and to live longer.
How Do Doctors Determine Mesothelioma Prognosis?
An early diagnosis is one of the most important factors in getting a better prognosis for mesothelioma. Many other factors go into estimating a prognosis.
Type of Mesothelioma and Prognosis
The most commonly diagnosed mesothelioma is the type known as pleural mesothelioma. This type of mesothelioma affects the pleura, the lining of the lungs, and the internal chest wall. It can spread past the chest wall and into other organs, such as the abdomen and heart.
The other major type of mesothelioma is called peritoneal mesothelioma. It affects the lining of the abdominal cavity (peritoneum) and can damage major organs there.
Other areas susceptible to mesothelioma are the pericardium, the sac that surrounds the heart, and the tunica vaginalis, which surrounds the testes.
Pericardial mesothelioma, although rare, causes a substantial amount of damage to the pericardial lining of the heart. Today, pericardial mesothelioma represents only 10% of the total mesothelioma cases.
Five-year survival rates for mesothelioma types with treatment vary significantly:
Pleural mesothelioma – 10%
Peritoneal mesothelioma – 41% to 47%
Pericardial mesothelioma – 9%
Peritoneal mesothelioma has such a high relative survival rate only when patients are treated with cytoreductive surgery and HIPEC. This is an effective treatment that combines surgery with localized chemotherapy.
Mesothelioma Cell Types and Prognosis
Three cell types are associated with mesothelioma cancer:
The most common is epithelial mesothelioma. It occurs between 50 and 60% of all diagnoses, and it is the most responsive to medical treatment. Epithelial mesothelioma has a better prognosis than the other types.
The second most common cell type is biphasic mesothelioma; this cell type combines genetic characteristics of epithelial and sarcomatoid cells and occurs in 30 to 40% of mesothelioma cases.
The rarest cell type, sarcomatoid, looks like fibers and appears only in about 10-20% of all cases. Sarcomatoid is the most aggressive cell type and has the worst prognosis.
Disease Stage
After doctors diagnose mesothelioma, its location, and cell type, they determine a stage. Cancers are staged from 1 through 4. The stage describes how advanced the cancer is in terms of the size and location of tumors. The more the cancer has spread, the later the stage.
The prognosis is poorer at later stages. Metastasis is one of the most important factors in this. By stage 4, mesothelioma has spread to more distant parts of the body. Controlling it is nearly impossible, and the prognosis is poor.
These are the median survival times after a diagnosis of mesothelioma at each stage with treatment:
Stage 1 – 22.2 months
Stage 2 – 20.0 months
Stage 3 – 17.9 months
Stage 4 – 14.9 months
Mesothelioma Survival Statistics
Individual factors are very important in determining prognoses, but general facts about mesothelioma are also essential. These include statistics that describe the survival or life expectancy of large groups of patients.
The five-year survival rate is one important statistic. It is a percentage that describes how many patients are still alive five years after diagnosis. These are the five-year survival rates for mesothelioma patients at varying stages of the disease:
Localized mesothelioma – 24%
Regional mesothelioma – 16%
Metastatic mesothelioma – 7%
All mesothelioma stages combined – 12%
Patient Health and Demographics
Younger patients diagnosed with mesothelioma usually have a better prognosis than older patients. This is probably because they are healthier and have more treatment options. Another reason could be that they received a diagnosis at an earlier stage of the disease.
Overall health affects prognosis. The body is better able to tolerate aggressive treatments when healthier. More aggressive treatments are associated with a better prognosis.
Gender also affects prognosis. Women with mesothelioma generally have a better outlook than men. They are more likely to be diagnosed with peritoneal mesothelioma, which is usually more treatable.
Can I Improve My Mesothelioma Prognosis?
Talk to your oncologist about the prognosis if you received a mesothelioma diagnosis. This is an aggressive cancer, but there is always hope and a way to improve your life expectancy. You cannot control all the prognostic factors, but you can change some:
Get treatment as soon as possible. The sooner you can start treatment for mesothelioma, the better your outlook will be.
Choose aggressive treatments. The type of treatment matters. To improve your prognosis, choose the most aggressive treatments for which you qualify. If you are eligible for surgery, it can extend your life expectancy.
Work with mesothelioma specialists. Mesothelioma is rare, and many oncologists have limited or no experience treating it. To get the most out of treatment, find specialists for your care.
Enroll in clinical trials. Mesothelioma specialists can determine if you qualify for any clinical trials. These studies give you access to emerging treatments that could prolong your life.
Choose a healthy lifestyle. Improving your health allows you to better tolerate and get results from treatment. With your medical team's supervision, try exercise and a healthier diet. If you smoke, ask for help quitting.
Manage symptoms and treatment side effects. Being as comfortable as possible does more than improve your quality of life. It can also help you get more out of your treatments. Work with your medical team on palliative care and any alternative practices that help you feel better.
Manage your mental health. Mental health is often secondary to medical treatment for cancer patients, but it is vital. Studies have found that patients with better mental health live longer. Join a support group, work with a therapist, and rely on friends and family for emotional support.
Getting Legal Help for Mesothelioma
Remember to fill out our form to get your free Financial Compensation Packet, with information on knowledgeable asbestos and mesothelioma lawyers in your area. Keep in mind that if you have mesothelioma, asbestos-related lung cancer, or asbestosis, you may be eligible for considerable compensation. For additional assistance, contact us at 800-793-4540.
FREE Financial Compensation Packet
Info on law firms that will recover your

highest compensation

Learn how to get paid in 90 days
File for your share of $30 billion in trust funds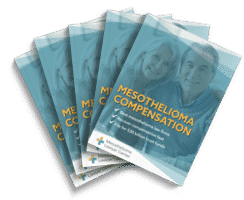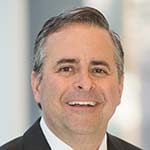 Paul Danziger grew up in Houston, Texas and earned a law degree from Northwestern University School of Law in Chicago. For over 25 years years he has focused on representing mesothelioma cancer victims and others hurt by asbestos exposure. Paul and his law firm have represented thousands of people diagnosed with mesothelioma, asbestosis, and lung cancer, recovering significant compensation for injured clients. Every client is extremely important to Paul and he will take every call from clients who want to speak with him. Paul and his law firm handle mesothelioma cases throughout the United States.