Radiation Therapy for Mesothelioma
Page Updated on August 29, 2023
Radiation therapy is one of three standard mesothelioma treatments doctors typically use with patients. Mesothelioma radiation therapy uses energy to kill cancer cells, usually from an external beam. Radiation is used as part of multimodal therapy, along with surgery and chemotherapy, not as a stand-alone treatment.
Currently, over $30 billion is available in asbestos trusts for victims of asbestos-related diseases. If you or a loved one has been diagnosed with mesothelioma, asbestos-related lung cancer, or asbestosis, you may be entitled to substantial compensation. Fill out our form to get a free Financial Compensation Packet. You'll learn about the experienced mesothelioma lawyers in your area, how to get paid in 90 days, how to file a claim for the asbestos trust funds, and more.
FREE Financial Compensation Packet
Info on law firms that will recover your

highest compensation

Learn how to get paid in 90 days
File for your share of $30 billion in trust funds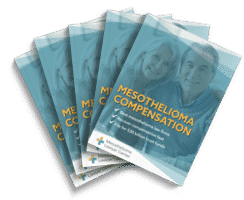 Free

Financial Compensation Packet
Info on law firms that will recover your

highest compensation

Learn how to get paid in 90 days
File for your share of $30 billion in trust funds
What Is Radiation Therapy?
This type of cancer treatment uses high-energy radiation to target and kill cancer cells. The high amount of energy damages DNA inside cells, causing them to die.
Radiation therapy kills healthy cells as well as cancer cells, which can lead to some side effects. Advances in technology allow doctors to target the radiation beam more specifically to tumors to protect healthy cells.
There are two main types of radiation therapy used in cancer treatment: brachytherapy, which involves placing a radioactive device inside the body, and external radiation therapy, which uses an external beam to target the tumor.
How Is Radiation Therapy Used to Treat Mesothelioma?
Mesothelioma patients rarely receive radiotherapy alone. They may receive radiation therapy as part of multimodal treatment, a combination of multiple treatment types.
Radiation therapy can be part of a curative treatment plan. It can also be used in palliative care to relieve symptoms. There are several ways radiation therapy benefits mesothelioma patients as part of a treatment plan:
Increasing survival time. Radiation therapy can be used to reduce tumors and as part of a multimodal treatment plan that increases life expectancy.
Managing pain. As a palliative procedure, radiation therapy can help reduce pain by shrinking large tumors that press on nerves or organs.
Preventing cancer seeding. Seeding occurs when cancer cells spread along an incision after surgery. Radiation along the incision might prevent this from occurring. How effective this is remains uncertain, and the practice is controversial.
How Is Radiation Used in Multimodal Mesothelioma Treatment?
The most common use of radiation therapy in mesothelioma patients is as one component of multimodal treatment. Multimodal means using more than one therapy to treat the cancer. Radiation is most often used along with surgery.
Post-Surgery Radiation Therapy
Radiation therapy is most often used after surgery to remove mesothelioma tumors. Radiation kills cancer cells the surgeon was unable to remove. It can also be used to prevent seeding, the spread of cancer cells along surgical incision sites.
The SMART Protocol
A newer use of radiation therapy is before surgery. Mesothelioma specialists in Toronto developed the SMART protocol (surgery for mesothelioma after radiation therapy).
Reversing the standard order of procedures, SMART uses radiation first to shrink tumors. Then, the surgeon removes the tumors. Research has indicated this can be an effective protocol.
A 2021 publication of a SMART study involving 96 patients showed a median survival time of nearly 66 months, a huge improvement over most other treatments.
Intraoperative Radiation
Some patients benefit from radiation therapy during surgical procedures. Before the incision is closed, the medical team applies radiation beams to the area of concern. This might eliminate radiation sessions later and might prevent seeding.
Radiation Therapy with Immunotherapy
One of the most recent areas of study involving radiation and mesothelioma is combining the treatment with immunotherapy. Immunotherapy drugs harness the patient's immune system to fight cancer cells.
There is some evidence from research that radiation therapy could enhance the effectiveness of immunotherapy in mesothelioma patients. The radiation might help boost the immune system as it kills cancer cells, helping the immunotherapy drugs work more effectively.
What Are the Official Guidelines for Radiation Treatment for Mesothelioma?
Mesothelioma treatments vary significantly by individual patient. Teams of specialists evaluate each patient to determine the best combination and order of treatments. However, there are recommended guidelines that specialists keep in mind.
Mesothelioma treatment guidelines are set by the National Comprehensive Cancer Network (NCCN). These are some of the recommendations the NCCN has for radiation therapy and mesothelioma patients:
Radiation therapy should not be used as a stand-alone treatment for mesothelioma.
Radiation can be used as part of multimodal treatment for mesothelioma.
Radiation to prevent seeding is not recommended except for some patients.
Radiation can be used for palliative care, to reduce pain from tumors, and to shrink tumors that block the esophagus or airways.
External Beam Radiation Therapy (EBRT)
EBRT is the type of radiation therapy most often used in cancer treatment. EBRT applies X-rays or other types of radiation externally (from outside the body) and aimed at a tumor to eliminate cancerous cells.
A machine is programmed to aim the high-energy beams very precisely at the location of the tumor. This maximizes the dosage of radiation to the tumor while minimizing the amount of healthy tissue affected.
Types of External Beam Radiation Therapy
Radiation therapy for mesothelioma can be categorized by the type of beam used:
Photon beam radiation uses X-rays at a much higher intensity than those used in diagnostic procedures, like chest X-rays. Photons are produced by a linear accelerator and do not feel like anything when they penetrate the skin during treatment.
Particle beam radiation is produced by a particle accelerator and includes protons and neutrons. It must be applied closer to the tumor than photon beam radiation. It can deliver more energy to a tumor and limits the amount of damaging radiation affecting healthy tissue.
EBRT can also be divided into various types based on how the radiation is delivered:
Three-Dimensional Conformal Radiation Therapy (3D-CRT)
3D-CRT aims radiation beams at the tumor from different positions. This allows it to conform to the three-dimensional shape of the tumor. It more precisely targets the tumor while reducing contact with healthy tissue.
Intensity Modulated Radiation Therapy (IMRT)
IMRT is a newer development in radiation therapy that even further limits the damage to healthy tissue. It uses both a 3D conformation and variations in radiation intensity to protect healthy areas around the tumors.
Helical tomotherapy is a special type of IMRT that uses various positions around the patient's body to deliver radiation even more precisely.
Image-Guided Radiation Therapy (IGRT)
IGRT uses MRI or CT images taken before the treatment to aim the radiation beams precisely. The exact location of a tumor can shift a little bit between treatment sessions. Imaging used before each session helps target it as accurately as possible.
What to Expect When Undergoing External Beam Radiation Therapy
Radiation therapy can cause side effects later but is painless during treatment. A session generally takes just 15 to 30 minutes. A radiation therapist positions the patient on a treatment table.
The machine being used, often a linear accelerator, has an arm that aims a beam of radiation at the patient. The patient lies still while the machine moves around them. The therapist works from a different room to stay safe from radiation beams.
External beam radiation therapy does not make patients radioactive. If you undergo this treatment, you will be able to go home right away, and it is safe for others to be around you.
What Are the Side Effects of External Beam Radiation Therapy?
Radiation therapy causes side effects because it causes damage to healthy cells and tissue. Side effects from EBRT include:
Lethargy
Fatigue
Skin rashes
Dry skin
Skin burns
Hair loss
Patients administered abdominal radiation may also experience:
Stomach cramps
Nausea
Loss of appetite
Pleural mesothelioma and lung cancer patients may experience:
Shortness of breath
Wheezing
Difficulty breathing
Talk to your medical team about the risks and benefits of radiation therapy to treat your mesothelioma. This type of treatment is not suitable for every patient.
Brachytherapy
Brachytherapy is a type of radiotherapy in which the radiation is placed directly next to or inside the area of the body that requires treatment. Brachytherapy is also known as internal radiotherapy or sealed source radiotherapy because of its positioning.
Once the radiation source, typically a tiny radioactive seed, is placed in or near the affected area, radiation kills cancerous cells while preserving healthy areas of tissue. Sometimes, the radioactive seeds remain in the body indefinitely, while at other times, they are removed shortly after treatment.
Oncologists do not often use brachytherapy to treat mesothelioma, but it can be useful for some patients.
Side effects of brachytherapy may include:
Fatigue
Dry mouth
Inflammation of the mouth
Dry and burning skin
Rash
Because it involves a surgical procedure, brachytherapy is generally more painful and uncomfortable than EBRT. Most procedures for brachytherapy are minimally invasive.
Patients undergoing brachytherapy may give off some radiation. If the device is temporary, you may have to stay in the hospital for the duration. Permanent implants eventually stop giving off radiation. Your surgeon will explain any precautions you need to take to protect people around you from radiation.
Getting Help
Remember, if you've been diagnosed with mesothelioma, asbestos-related lung cancer, or asbestosis, you may qualify for significant compensation. Don't forget to fill out our form to get our free Financial Compensation Packet, filled with information on the experienced asbestos and mesothelioma attorneys in your area. If you need additional assistance, contact us toll-free at 800-793-4540.
FREE Financial Compensation Packet
Info on law firms that will recover your

highest compensation

Learn how to get paid in 90 days
File for your share of $30 billion in trust funds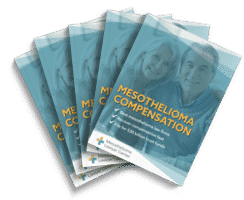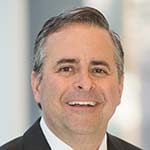 Paul Danziger grew up in Houston, Texas and earned a law degree from Northwestern University School of Law in Chicago. For over 25 years years he has focused on representing mesothelioma cancer victims and others hurt by asbestos exposure. Paul and his law firm have represented thousands of people diagnosed with mesothelioma, asbestosis, and lung cancer, recovering significant compensation for injured clients. Every client is extremely important to Paul and he will take every call from clients who want to speak with him. Paul and his law firm handle mesothelioma cases throughout the United States.