Page Updated on November 27, 2023
Our Mission
At Mesothelioma Lawyer Center, our mission is to put people diagnosed with mesothelioma and their families in touch with a highly experienced mesothelioma attorney in their area. We give them access to resources for seeking financial compensation.
How We Help
Through decades of work and experience, we have built up a network of mesothelioma lawyers throughout the U.S. They focus on recovering compensation for asbestos victims based on their particular work history and exposure.
If you or a loved one have been diagnosed with mesothelioma or an asbestos disease, contact us at 1-800-793-4540 today. Your case will be handled promptly, and you will be connected with an experienced mesothelioma lawyer in your area.
FREE Financial Compensation Packet
Info on law firms that will recover your

highest compensation

Learn how to get paid in 90 days
File for your share of $30 billion in trust funds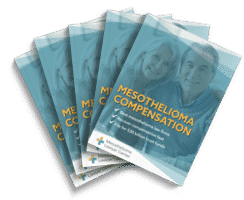 Your Team
Mesothelioma Lawyer Center is a team of experienced mesothelioma attorneys coming together to fight for compensation for mesothelioma patients
Decades of asbestos litigation experience
Significant compensation recovered for thousands of asbestos victims and their families
We have the knowledge and experience to handle cases in all 50 states
Office Address:
7271 Wurzbach Pkwy, Suite 1002 San Antonio, TX 78240
(Headquartered in Texas, but handling cases throughout the United States)
Phone: 800-793-4540
Email: use our Contact Us form