Mesothelioma Compensation
Page Updated on June 05, 2023
Mesothelioma compensation provides funds for medical care and other expenses. Patients can claim compensation for asbestos exposure and mesothelioma through lawsuits, asbestos trust funds, and veteran benefits.
If you or a loved one was diagnosed with mesothelioma, asbestos-related lung cancer, or asbestosis, you might be entitled to substantial compensation. Fill out our form to get a free Financial Compensation Packet. You'll learn about the experienced mesothelioma lawyers in your area, how to get paid in 90 days, how to file a claim for the asbestos trust funds, and more.
FREE Financial Compensation Packet
Info on law firms that will recover your

highest compensation

Learn how to get paid in 90 days
File for your share of $30 billion in trust funds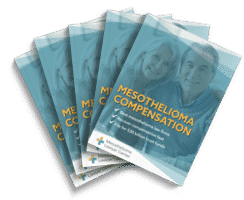 Free

Financial Compensation Packet
Info on law firms that will recover your

highest compensation

Learn how to get paid in 90 days
File for your share of $30 billion in trust funds
Facts About Mesothelioma Compensation
If you or a loved one received a mesothelioma diagnosis, you have legal rights. You can seek compensation. Here are some of the basic facts you need to know about mesothelioma compensation:
Most asbestos exposure occurs at work.
Victims of exposure can hold companies liable for the harm caused.
Mesothelioma and other asbestos illnesses are costly. You can seek compensation for medical expenses, lost wages, and more.
You can seek compensation through a lawsuit and settlement, an asbestos trust fund, or benefits claims.
Average compensation amounts from mesothelioma settlements are between $1 million and $1.4 million.
The amount of compensation you may receive depends on the unique factors of your case, including the severity of your illness and actual medical expenses.
If you die from mesothelioma, your surviving loved ones can seek compensation.
How Much Is My Mesothelioma Compensation Claim Worth?
There is no clear-cut answer to this question, as compensation amounts differ according to the details of each case. A lawyer experienced in mesothelioma cases can reasonably estimate your claim's worth. They cannot guarantee you a certain amount.
Your lawyer will consider a variety of factors when seeking compensation for your mesothelioma claim:
Medical costs and expenses
Future medical costs
Travel costs
Lost wages
Losses to dependents
Pain and suffering
Compensation amounts also depend on the defendants' actions and the number of companies involved. The extent and duration of your asbestos exposure matters, as does the severity of your illness.
Who Is Eligible for Mesothelioma Compensation?
Anyone diagnosed with an asbestos illness can apply for compensation. This includes mesothelioma, lung cancer, asbestosis, and others, as long as they can be connected to asbestos exposure.
Family members and dependents may also claim for compensation. For example, if your disease has rendered you unable to work and your family depends on your income, your loved ones may be able to receive compensation.
Emotional trauma and the loss of companionship can also factor into a family member's compensation.
In the event of the death of a loved one from an asbestos-related disease, family members and dependents have the legal right to file a wrongful death lawsuit, which may bring about a substantial settlement amount.
What Are Average Mesothelioma Compensation Amounts?
Every case is different, and it is impossible to guarantee an amount. However, it helps to look at the averages:
Lawsuit settlements average between $1 million and $1.4 million.
Jury verdicts are usually higher, $2.4 million on average.
The average asbestos trust fund payout is $180,000.
What Is the Highest Payout for Mesothelioma?
The highest types of mesothelioma compensation come from jury trials. Juries award the highest payouts for mesothelioma victims, often in the tens of millions of dollars.
Some states cap the amount of damages an asbestos victim can recover. This means the court could reduce a high jury award.
Review of Our Services
Sharrie
"From the first phone call through meetings at our home, depositions and the entire claim process, your firm and its people were absolutely wonderful. They were sensitive to our needs, answering all our questions and working diligently on our behalf. We're extremely impressed and grateful."
What Are the Available Types of Asbestos and Mesothelioma Compensation?
There is no single way to get compensation after a mesothelioma diagnosis. Talk to an experienced asbestos attorney to determine which compensation types make sense for you.
Personal Injury Lawsuit
One of the most common ways to seek mesothelioma compensation is with a lawsuit against asbestos companies. Manufacturers of asbestos materials can be held liable in court for the harm they caused.
A mesothelioma lawsuit may end in a settlement or a verdict. Most cases end in a settlement. A settlement is desirable for most plaintiffs because it results in compensation sooner.
Lawyers take these cases to trial only when negotiations for a settlement fail. A jury may award more damages, but it can take years to resolve.
Wrongful Death Lawsuit
Family members and estates of people who passed away from asbestos diseases can file wrongful death lawsuits. As with a personal injury lawsuit, the defendants are typically asbestos companies. A wrongful death case can also end in a settlement or a verdict.
Asbestos Trust Funds
Many businesses involved with asbestos filed for bankruptcy because of the large number of lawsuits brought by mesothelioma victims.
In most cases, the bankruptcy courts mandate that these companies set up a trust fund specifically for future mesothelioma victims.
Anyone exposed to asbestos because of the company and who developed a related illness can file a claim with the trust fund to get compensated. Asbestos trusts currently contain $30 billion, so there is plenty to go around.
Compensation for Veterans
If you served in the military and became ill because of asbestos, you may be entitled to compensation from the Veteran's Administration (VA).
The VA provides disability compensation if you can show that your illness resulted from time spent in service. Loved ones of deceased veterans may also be eligible for compensation. Contact your local VA or discuss your options with your attorney.
Veterans who were victims of asbestos exposure may also sue the companies that supplied the military with asbestos-containing materials.
Other Benefits
Your lawyer can determine your eligibility for other benefits and compensation types:
Health Insurance. If you have private health insurance, it probably covers some of your medical expenses. How much it helps depends on your plan and details, such as coverage limits, deductibles, and co-pays.
Workers' Compensation. Workers' compensation insurance supplies benefits for injuries or illnesses sustained at work. If you are covered by this type of insurance and encountered asbestos on the job, you could qualify for payments.
Long-Term Disability. You might also have disability insurance, which covers some of your salary when you cannot work for medical reasons. Typically, you must be unable to work for several months.
Social Security. If you qualify, Social Security Disability can provide benefits. You might also qualify for a program called the Social Security Compassionate Allowances. This fast-tracks eligible applications for benefits based on the diagnosis of a serious illness, including mesothelioma.
Medicare and Medicaid. These government programs cover some medical expenses for qualifying participants. Medicaid applies to workers over 65, while Medicaid is for some people with low incomes or disabilities.
Charitable and Community Organizations. Many charitable groups and organizations within your community assist people experiencing medical hardship. They may offer grants or help to get medical equipment, for instance.
How to File for Mesothelioma Compensation
Exactly how you file will depend on the type of action taken. A lawyer will guide you through the steps, which generally include the following:
Investigating and collecting evidence. A law firm will need to gather evidence before taking on your case or taking any formal actions. They must be able to show where and when you encountered asbestos, the companies responsible, and the connection to your illness. Experienced asbestos lawyers have the resources and experts to track down this information.
Filing the lawsuit or claim. With a strong case planned, your lawyer will file the paperwork to start a lawsuit or claim benefits or trust fund compensation.
Negotiating for a settlement. Most asbestos lawsuits proceed next to negotiations for a settlement. Settling benefits both sides. For you, it means getting compensation sooner.
Going to trial if necessary. At trial, a jury decides if and what the defendants owe you for compensation. Cases usually only go to trial if both sides disagree on a fair settlement amount.
Making appeals. Your lawyer may need to appeal if a jury decision doesn't go your way. They may also appeal a denial of benefits or an asbestos trust fund claim.
How Long Does it Take to Get Mesothelioma Compensation?
Compensation times vary depending on individual factors. Jury verdicts can take years to reach. A settlement is much faster but still might take a few months. Trust funds are similarly quick, with benefits going out within a few months of filing.
Examples of Mesothelioma Settlements
Settlement amounts vary significantly based on individual factors. The average settlement amount is between $1 million and $1.4 million. These are some examples of actual asbestos and mesothelioma settlements:
One of the biggest mesothelioma settlements occurred in 2011 when a Missouri circuit court judge approved a $43 million settlement for over 1,300 miner workers in Libby, Montana. The settlement amounts varied significantly, between $500 and $61,000 per person.
In New Jersey, a construction worker's family received a settlement amount of $2.1 million after he passed away. Also, in New Jersey, a U.S. Navy veteran received $460,000 after he developed asbestos-related lung cancer.
In California, a former plastic molder received $18.5 million in 2006 after developing mesothelioma. In 2012, a former Los Angeles contractor's family received $48 million after the victim developed an asbestos-related disease from doing routine home inspections.
In New York, a boilermaker received $3.7 million after developing asbestos-related lung cancer. In a similar case, a maintenance worker in New York received $2 million after receiving a mesothelioma diagnosis.
When Should I File for Mesothelioma Compensation?
Do not delay talking to a lawyer about seeking mesothelioma or asbestos compensation. Mesothelioma is an aggressive cancer with a relatively short life expectancy of just one to two years or less.
There are also legal time limits on filing lawsuits for asbestos exposure. States set a deadline called the statute of limitations, after which you cannot file.
Talk to a lawyer as soon as possible after receiving a mesothelioma diagnosis. They can speed you through the process of seeking compensation so you get assistance as quickly as possible.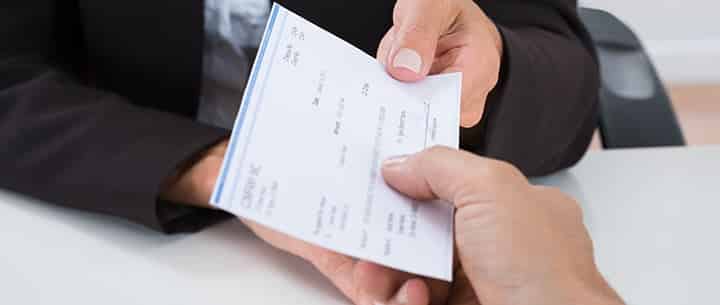 Where Can I Get Help with My Compensation?
Keep in mind that if you or a loved one has been diagnosed with mesothelioma, asbestos-related lung cancer, or asbestosis, you may be eligible for financial compensation for medical expenses, pain and suffering, lost wages, emotional trauma, and much more. Don't forget to fill out our form to get our free Financial Compensation Packet, filled with information on the experienced asbestos and mesothelioma attorneys in your area.
FREE Financial Compensation Packet
Info on law firms that will recover your

highest compensation

Learn how to get paid in 90 days
File for your share of $30 billion in trust funds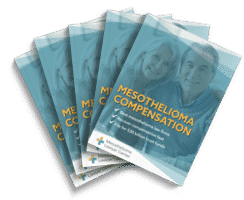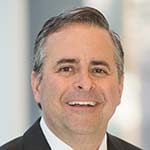 Paul Danziger grew up in Houston, Texas and earned a law degree from Northwestern University School of Law in Chicago. For over 25 years years he has focused on representing mesothelioma cancer victims and others hurt by asbestos exposure. Paul and his law firm have represented thousands of people diagnosed with mesothelioma, asbestosis, and lung cancer, recovering significant compensation for injured clients. Every client is extremely important to Paul and he will take every call from clients who want to speak with him. Paul and his law firm handle mesothelioma cases throughout the United States.