Philadelphia Mesothelioma Lawyer
Page Updated on July 31, 2023
Philadelphia mesothelioma lawyers work with victims of asbestos exposure who are now sick. Many industries in Philadelphia relied on asbestos for years and exposed workers. A lawyer can help you take legal action and recover the compensation you deserve.
If you or a loved one have been diagnosed with mesothelioma, asbestos-related lung cancer, or asbestosis, you may qualify for substantial compensation. Fill out our form to receive our free Financial Compensation Packet. Our packet is loaded with information on experienced mesothelioma attorneys in Philadelphia, how to file a claim for asbestos trust funds, how to get paid in 90 days, and more.
FREE Financial Compensation Packet
Info on law firms that will recover your

highest compensation

Learn how to get paid in 90 days
File for your share of $30 billion in trust funds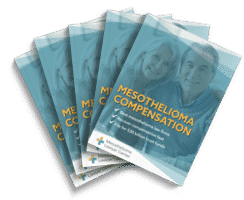 Free

Financial Compensation Packet
Info on law firms that will recover your

highest compensation

Learn how to get paid in 90 days
File for your share of $30 billion in trust funds
Philadelphia Asbestos Facts
There were over 17,000 asbestos-related deaths in Pennsylvania between 1999 and 2017.
During that period, 1,576 of those deaths occurred in Philadelphia County, the third-highest number in the state.
Several employers and industries in Philadelphia used asbestos and exposed workers, including the U.S. Navy, textile mills, and manufacturing plants.
Philadelphia public schools are currently facing serious exposure risks in many of the district's older buildings.
Asbestos and Mesothelioma
Asbestos was in use in many industries for decades. Workers who handled asbestos or worked near it often inhaled tiny fibers that the material shed into the air. These fibers cause damage inside the body, inflaming and scarring cells and tissues.
Over time, asbestos damage in the lungs or abdomen can lead to several serious health conditions:
Pleural thickening
Pleural plaques
If you know or suspect you were exposed to asbestos, see your doctor right away for medical screenings.
How Can a Philadelphia Mesothelioma Lawyer Help Me?
Top Philadelphia mesothelioma lawyers can help you seek justice and compensation for your asbestos illness. Most people sue for mesothelioma to recover damages. This is a devastating and costly illness. The companies responsible should pay.
One of the most important things an asbestos attorney in Philadelphia will do for you is help you get maximum compensation to cover:
Past and ongoing medical expenses
Future expected medical expenses
Travel costs for treatment and appointments
Lost wages and lost future earnings
Emotional and physical pain and suffering
Asbestos lawyers and law firms bring years of experience and extensive resources to every client's case. They give you the best chance to settle or win a jury award to compensate you for your expenses through several steps:
Investigate your work history, past asbestos exposure, and the companies responsible
Prove your asbestos exposure led to your illness
Make a claim for compensation with an asbestos trust or file a lawsuit
Negotiate a settlement in the case of a lawsuit
Take the lawsuit to court if necessary and win you a jury award
How Was I Exposed to Asbestos in Philadelphia?
If you have a mesothelioma diagnosis, you were probably exposed to asbestos on the job. Many Philadelphia workplaces used asbestos in the past.
Philadelphia is an old city founded in 1692 with a long industrial history. It was once a major manufacturing center. The textile industry dominated in the late 19th century, but railroad factories and shipyards were also important.
These industries all used asbestos for a significant period of time, causing exposure and illness in workers decades later.
Steam engines on locomotives and ships had gaskets, pipes, and valves lined with asbestos. Textile mills used asbestos in machinery to protect against friction-related heat.
As the city grew, it also saw a boom in construction, another industry that used asbestos heavily for a period of time.
Homes and public buildings were built with asbestos insulation, roofing materials, flooring panels, cement, and other components.
Workers in several industries important in Philadelphia likely encountered asbestos on the job:
Construction
Shipbuilding and repair
Military
Steel
Manufacturing
Oil refining
Power generation
Automotive
Some of the companies in Philadelphia that once used asbestos and exposed workers include:
Allied Chemical
A.P. Green Plant
Chevron Oil Refinery
General Electric
Mathis Shipyard
National Sugar Refinery
Pennsylvania Railroad Company
Rohm & Haas Chemical Plant
Scott Paper Company
Standard Oil Company
Sun Oil Refinery
Philadelphia Naval Shipyard
From 1801 to 1970, the U.S. Navy built many warships and support vessels at the Philadelphia Naval Shipyard. It was a major repair and refit center for the Navy's Atlantic Fleet until 1995.
The Central Navy Yard closed due to post-Cold War cuts in defense spending and cost the area 7,000 jobs.
Philadelphia acquired much of the property in the spring of 2000 and redeveloped most of it for various uses. Aker Solutions, which builds tankers and other commercial ships, leases the west end of the site.
The Navy used asbestos heavily in its vessels through much of the 20th century. Peak use of asbestos-containing materials (ACMs) at the Navy Yard occurred during World War II when workers built 52 new ships and repaired or refitted over 500.
Consequently, yard workers and ship crews were in constant contact with ACMs, and many of them developed asbestos-related illnesses.
Other shipyards and ship companies associated with asbestos use in Philadelphia include:
Hog Island Shipyard
New York Shipbuilding Company
Cramps Shipbuilding Company
Sun Shipbuilding and Drydock Company
Philadelphia Asbestos Corporation
Pacor, or the Philadelphia Asbestos Corporation, manufactured asbestos materials until it went bankrupt in the 1980s. The company survived and today makes insulation and other products without asbestos.
Workers at Pacor during the time of asbestos use were at high risk of exposure and later asbestos illnesses. Victims of that exposure can seek compensation through a Pacor asbestos trust fund claim.
Philadelphia Hospitals Constructed with Asbestos
Several of the city's hospitals were built during a time of heavy asbestos use in construction.
All hospitals associated with asbestos must follow state and federal guidelines regarding asbestos containment and emergency procedures.
Byberry State Mental Hospital
Chestnut Hill
Frankford
Germantown
Hahnemann
Holy Redeemer
Jefferson
Lankenau
Mercy Douglas
Metropolitan
Moss Rehabilitation
Mt. Sinai
Municipal
Nazareth
Pennsylvania State
Presbyterian
Roxborough Memorial
Saint Agnes
Temple University
Thomas Edison University
United States Naval
Philadelphia VA Medical Center
Asbestos in Philadelphia Schools
In the 2000s, the Philadelphia School District began to face the dangers of asbestos in its infrastructure. Many older buildings contain asbestos and need remediation or repairs to avoid exposure risks for students and staff.
The district failed to act quickly enough for teachers who began a lawsuit to demand a rapid response. In 2020, the American Federation of Teachers created a proposal to deal with the many instances of damaged asbestos the district had yet to remediate.
Also, in 2020, the University of Pennsylvania and the city of Philadelphia committed $100 million to help the district abate asbestos. By May 2021, the teachers' union released a report indicating that the teachers and students were still exposed to asbestos.
The report also claimed the project would require $200 million to finish. Asbestos in Philadelphia schools continues to be an ongoing problem.
The schools in the district with the highest numbers of reports of damaged and dangerous asbestos are:
Frankford High School
Lewis Elkin School
Overbrook High School
Robert Morris School
Academy at Palumbo
George W. Sharswood School
John B. Kelly School
Penrose School
Roxborough High School
Solomon Solis-Cohen School
By 2023, the city closed several schools because of damaged asbestos materials. The district fell behind in inspecting school buildings. The state legislature called for $5 billion to address what many see as a crisis situation. Frankford High School, which closed in 2023, is not expected to be open for the 2023/2024 school year.
Specialized Cancer Treatment in Philadelphia
Philadelphia is home to several medical facilities designated as Comprehensive Cancer Centers by the National Cancer Institute. This means that they meet high standards for treatment, research, and innovations in diagnosis and prevention.
Abramson Cancer Center, University of Pennsylvania. 3400 Spruce Street, 215-615-5858
Fox Chase Cancer Center, Temple University. 333 Cottman Avenue, 1-888-369-2427
Sidney Kimmel Cancer Center, Thomas Jefferson University. 233 South 10th Street, 215-503-5692
Getting Legal Help in Philadelphia
If you've been exposed to asbestos and developed mesothelioma, asbestos-related lung cancer, or asbestosis, remember that there is a good chance that you'll qualify for compensation. Remember to fill out our form to get your free Financial Compensation Packet, with information on the experienced asbestos and mesothelioma lawyers in your area.
David Halpern is the founder and head attorney at The Halpern Law Firm, a Pennsylvania mesothelioma law firm. He earned his law degree from the Widener University School of Law in 1987 and is now licensed to practice in Pennsylvania and New Jersey. Halpern has dedicated his career to litigating on behalf of victims of asbestos exposure and was part of a 2010 team that won an $18 million-verdict for two victims.