Maine Mesothelioma Lawyer
Page Updated on July 12, 2023
A dedicated Maine mesothelioma lawyer can assist families in getting the compensation they deserve. Maine has a long history in the shipbuilding and paper industries, both of which used asbestos and put workers at risk of exposure and illness.
If you've been diagnosed with mesothelioma, asbestos-related lung cancer, or asbestosis, it's important to note that you may qualify for substantial compensation. Fill out our form to get a free Financial Compensation Packet. You'll learn about the experienced mesothelioma lawyers in Maine, how to get paid in 90 days, how to file a claim for the asbestos trust funds, and more.
FREE Financial Compensation Packet
Info on law firms that will recover your

highest compensation

Learn how to get paid in 90 days
File for your share of $30 billion in trust funds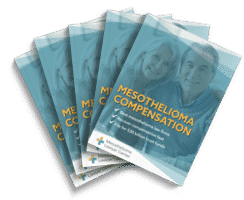 Free

Financial Compensation Packet
Info on law firms that will recover your

highest compensation

Learn how to get paid in 90 days
File for your share of $30 billion in trust funds
Keep in mind that we are happy to offer assistance to residents of all Maine cities and towns, including:
Portland, Lewiston, Bangor, South Portland, Auburn, Biddeford, Sanford, Brunswick, Scarborough, Saco, Augusta, Westbrook, Windham, Gorham, Waterville, York, Falmouth, Kennebunk, Orono, Standish, Wells, Kittery, Presque Isle, Brewer, Cape Elizabeth, Lisbon, Topsham, Old Orchard Beach, Skowhegan, Yarmouth, Bath, Buxton, Freeport, Caribou, Ellsworth, Gray, Winslow, Old Town, Waterboro and Farmington, Berwick, Cumberland, Hampden, South Berwick, Rockland, Fairfield, Belfast, Eliot and Oakland, Houlton, Winthrop, Lebanon, Rumford, Turner, Gardiner, New Gloucester, Hermon, Poland, Bar Harbo,r Bridgton, Paris, Lincoln Town, Waldoboro, Norway, Bucksport, Sabattus, Camden, Jay, Madison, Harpswell, Warren, North Berwick, Glenburn, Millinocket, Raymond, Lyman, Greene, Vassalboro, Hollis, China, Sidney, Pittsfield, Dover-Foxcroft, Wilton, Oxford, Monmouth, Fort Kent, Arundel, Madawaska, Naples, Dexter, Durham, Winterport, Casco, Orrington, Limington, Wiscasset, Litchfield, North Yarmouth, Kennebunkport, Fort Fairfield, Clinton, and more.
Maine Asbestos Facts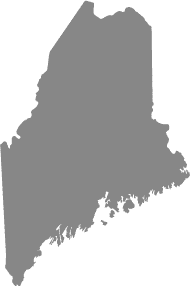 Between 1999 and 2017, Maine had 2,490 deaths related to asbestos exposure.
Of those deaths, 1,788 were from lung cancer, 447 from mesothelioma, and 278 from asbestosis.
York County has had the highest number of asbestos-related deaths.
A study from the National Institute of Occupational Safety and Health determined that the ranks number one for the most asbestos deaths per capita.
The study also stated that asbestos exposure primarily came from working in businesses such as paper mills, chemical factories, and shipyards.
Maine Has the Highest Asbestos-Related Death Rates in U.S.
Maine has a small population compared to most states. This means that the total number of deaths related to asbestos is low relative to other parts of the U.S. But, relative to its population, the number of asbestos deaths in Maine is very high, often the highest in the country.
According to the Centers for Disease Control and Prevention, Maine has the highest rate of asbestos deaths in the country at 22.06 per one million people from 1999 to 2015.
Several factors contribute to asbestos death rates. The first is exposure rate. Maine has long been home to industries that used asbestos heavily, like shipbuilding, lumber, and paper. Maine also has older housing stock than many other states, and older homes tend to contain asbestos.
Another issue is diagnosis and treatment. A high death rate could be explained in part by too few screenings for cancer and a lack of specialist treatment.
Am I Eligible to File a Mesothelioma Lawsuit in Maine?
If you have a mesothelioma diagnosis, you are eligible to take legal action to seek compensation. Mesothelioma almost always results from negligent asbestos exposure on the job. The negligent companies can be held liable for your resulting expenses.
There are several ways to seek compensation from companies that caused your asbestos illness. You could be eligible for one or more of these:
How Can a Maine Mesothelioma Lawyer Help Me?
The first way that a top Maine mesothelioma lawyer can help you is by confirming that you have legal options. They will meet with you for free to evaluate your case and explain your options.
If you decide to move forward together on a case, your lawyer will do several things to help you:
Investigate your past asbestos exposure to identify the companies responsible
Gather evidence to make a strong case
Provide medical experts to connect asbestos exposure to your illness
Take all steps necessary to file a lawsuit or make a claim
Negotiate a settlement or litigate in court to get you the compensation you deserve
Find all your expenses to ensure you get the maximum compensation
Maine mesothelioma lawyers provide peace of mind. They explain your options, provide expert guidance, and take action so you can rest and focus on treatment.
How Much Compensation Can I Get From a Maine Mesothelioma Lawsuit?
An experienced lawyer can maximize your compensation, but there are no guarantees. Asbestos and mesothelioma claims are worth varying amounts depending on individual factors:
The severity of the illness
Medical expenses
Future expected medical expenses
Home care needs
The defendants involved
The average settlement amount in mesothelioma cases ranges between $1 and $1.4 million. Asbestos trust fund amounts average around $180,000. The trusts currently have nearly $30 billion available to compensate victims, so don't hesitate to make a claim.
Which Industries in Maine Exposed Workers to Asbestos?
Some of Maine's important early industries, like lumber and shipbuilding, started using asbestos early. These important industries, and others, explain the state's high rate of asbestos-related deaths.
As a result, many individuals who worked in Maine shipyards, paper mills, and lumber yards have suffered from various asbestos-related diseases, ranging from asbestosis to malignant mesothelioma, a rare but deadly cancer.
The peak period of asbestos use in the U.S. started in the 1930s and continued to the early 1970s. By 1973, the Environmental Protection Agency (EPA) published its first findings that asbestos was a toxic carcinogen that caused lung cancer and mesothelioma.
Before that time, any industrial workplace in the state likely put workers at risk for asbestos exposure. The mineral was used in various equipment, fireproofing, insulating materials, and machinery to reduce friction.
Asbestos Exposure in Shipbuilding
In Maine, the shipbuilding industry felt the most significant impact of asbestos. By 1941, it was standard procedure to insulate almost every part of a ship with asbestos-containing materials (ACMs). Thus, every ship made for the civilian economy or the U.S. military contained many tons of asbestos.
Some specific examples of shipping companies and locations that exposed workers to asbestos include:
Bath Iron Works Shipyard
Portsmouth Naval Shipyard
Boothbay Harbor Shipyard
Sample's Shipyard
Asbestos in the Paper Industry
With the abundance of forests in the state, lumber, and paper-making have been big industries in Maine. Some of the companies that used asbestos are:
Eastern Paper
Hearst Paper Division
Pejepscot Paper Company
Champion Paper
Maine Seaboard Paper Company
St. Regis Paper Company
Great Northern Paper Mill
International Paper Company
Jay Paper Mill
Eastern Fine Paper and Pulp
Katahdin Pulp and Paper Company
Lincoln Pulp & Paper
International Paper Company
Great Northern Paper Company
Kennebec River Pulp & Paper Company
Madison Paper Corporation
Northern Paper Company
Great Northern Paper Company
Oxford Paper Company
Boise Cascade Paper Mill
Mead Paper Group
Northern Paper
Sappi Fine Paper
Scott Paper Company
Georgia Pacific Paper Mill
St. Croix Paper Company
Androscoggin Mill
Other Locations with Asbestos
Maine's power companies, many public buildings, and military installations have also contributed to asbestos exposure:
Brunswick Electric Light and Power Company
Central Maine Power Company
Maine Yankee Nuclear Power Plant
W.F Wyman Power Station
FPL Energy
Boardman Hall (University of Maine)
Bowdoin College
Mount Blue High School
Pownal State School
Colby College
Mt. Mercy Academy
Dow Air Force Base
Brunswick Naval Air Station
Loring Air Force Base
What About Naturally-Occurring Asbestos in Maine?
Although asbestos was never mined in Maine, people were exposed to asbestos from natural deposits, particularly in the Western portion of the state. This is likely because of mines in the nearby areas of Canada. Asbestos fibers released from those mines possibly contaminated areas of Maine.
Maine also has a few locations with naturally-occurring asbestos. Most locations are along the coastlines. One area containing asbestos is on the shores of Chain Lakes, situated close to Highway SR 27. Another area lies within the coastline close to Blue Bay.
Maine Asbestos Laws
Asbestos laws in Maine include safety regulations, deadlines for filing mesothelioma lawsuits, and restrictions on who can sue.
Statute of Limitations
Although Maine follows strict guidelines when it comes to filing asbestos-related lawsuits, the time span allotted is more generous when compared to other states:
A plaintiff must file the lawsuit within six years of diagnosis.
For wrongful death lawsuits, the plaintiff must file within two years of the victim's death.
Suing for Secondhand Asbestos Exposure
Maine does not currently allow victims of secondhand asbestos exposure to sue for damages. Secondhand exposure occurs when a worker brings asbestos fibers home on their clothing, exposing people in the home.
Many states recognize that companies have a so-called take-home duty in these situations. In other words, they are responsible for warning workers and their families of the risks of secondhand asbestos exposure.
The deciding case in Maine involved a woman who died from mesothelioma due to secondhand exposure through her father. He worked at the Portsmouth Naval Shipyard. The court decided that an asbestos company's duty to warn does not extend to workers' families.
Asbestos Safety Regulations
Under Title 38, Chapter 12-A of the Maine Revised Statutes, are several asbestos laws and regulations:
Mandatory licensing and certifications for all individuals who are renovating, repairing, and/or demolition a building that contains asbestos.
Specific landfills in which asbestos can be disposed at
Stringent rules regarding the regular maintenance, recording, and upkeep of schools that were built with asbestos-containing materials
Acceptable forms of work practice while working around asbestos, such as the proper protective clothing and gear.
Mandated ways of disposing of asbestos in the proper way, handled by the state's Waste Management Department
Specific asbestos management regulations as defined in Chapter 425 of the Maine Waste Management Rules.
Off-Site OSHA asbestos rules and regulations must be followed at all times.
For more information and any questions regarding asbestos in Maine, contact the Maine Department of Environmental Protection's Waste Management Department or the Asbestos Hazards Prevention Program's staff members at 207-287-2651.
How Do I Get Mesothelioma Treatment in Maine?
It's important to find a physician that specializes in asbestos-related diseases.
The National Cancer Institute (NCI) makes this process easier by appointing the best hospitals as NCI-designated facilities. An NCI designation means that the care center has been recognized for specialists with in-depth knowledge and experience dealing with cancer.
The Maine Medical Care Institute (MMCI) is an NCI-designated care center with some of the most comprehensive technology and resources for mesothelioma patients.
MMCI also received a $3.5 million grant from NCI to help physicians and healthcare professionals research, develop new programs, and provide treatment to cancer patients who otherwise couldn't afford it.
Legal Help in Maine
Remember, if you've been diagnosed with mesothelioma, asbestos-related lung cancer, or asbestosis, you may qualify for significant compensation. Get our free Financial Compensation Packet for information on the top mesothelioma and asbestos lawyers in your area. If you have questions or need assistance, contact us toll-free at 800-793-4540.
FREE Financial Compensation Packet
Info on law firms that will recover your

highest compensation

Learn how to get paid in 90 days
File for your share of $30 billion in trust funds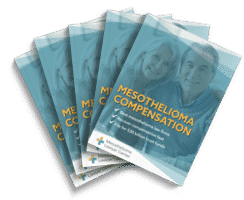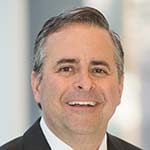 Paul Danziger grew up in Houston, Texas and earned a law degree from Northwestern University School of Law in Chicago. For over 25 years years he has focused on representing mesothelioma cancer victims and others hurt by asbestos exposure. Paul and his law firm have represented thousands of people diagnosed with mesothelioma, asbestosis, and lung cancer, recovering significant compensation for injured clients. Every client is extremely important to Paul and he will take every call from clients who want to speak with him. Paul and his law firm handle mesothelioma cases throughout the United States.