South Carolina Mesothelioma Lawyer
Page Updated on August 16, 2023
A qualified South Carolina mesothelioma lawyer can assist you with legal options if you have an asbestos illness. South Carolina has a long history of asbestos exposure from industries that include mining, textiles, construction, and more.
If you or a loved one suffer from mesothelioma, asbestos-related lung cancer, or asbestosis, you may qualify for substantial compensation. Fill out our form to receive our free Financial Compensation Packet. Our packet is loaded with information on experienced mesothelioma attorneys in South Carolina, how to file a claim for asbestos trust funds, how to get paid in 90 days, and more.
FREE Financial Compensation Packet
Info on law firms that will recover your

highest compensation

Learn how to get paid in 90 days
File for your share of $30 billion in trust funds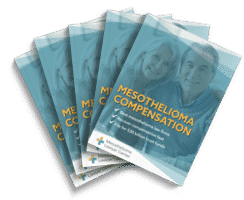 Free

Financial Compensation Packet
Info on law firms that will recover your

highest compensation

Learn how to get paid in 90 days
File for your share of $30 billion in trust funds
Keep in mind that we offer assistance to residents in all cities and towns in South Carolina, including:
Columbia, Charleston, North Charleston, Mount Pleasant, Rock Hill, Greenville, Summerville, Sumter, Goose Creek, Hilton Head Island, Florence, Spartanburg, Aiken, Myrtle Beach, Greer, Anderson, Mauldin, Taylors, Greenwood, St. Andrews, North Augusta, Socastee, Easley, Simpsonville, Hanahan, Lexington, Wade, Hampton, Conway, Seven Oaks, West Columbia, Ladson, Five Forks, North Myrtle Beach, Red Hill, Gantt, Clemson, Dentsville, Berea, Orangeburg, Bluffton, Beaufort, Cayce, Gaffney, Fort Mill, Irmo, Port Royal, Parker, James Island, Forest Acres, Newberry, Oak Grove, Woodfield, Little River, Garden City, Laurens, Moncks Corner, Georgetown, Lancaster Lake, Wylie, Sangaree, Bennettsville, Boiling Springs, Clinton, Tega Cay, Red Bank, Seneca, Union, Powdersville, Murrells, Inlet, Fountain Inn, York, Hartsville, Sans Souci, Burton, Lugoff, Camden, Marion, Homeland Park, Lake City, Dillon, Centerville, Welcome, Darlington, Laurel Bay, Cheraw, Valley Falls, Belvedere, Chester, Clearwater, Batesburg-Leesville, Clover, Walterboro, Lake Murray of Richland, Central, Abbeville, Piedmont, Travelers Rest, Hollywood, Edgefield, Barnwell, and more.
South Carolina Asbestos Facts
Between 1999 and 2017, 3,801 people in South Carolina died from illnesses caused by asbestos exposure.
Those deaths included 663 from mesothelioma and 512 from asbestosis. The rest were from lung cancer.
South Carolina ranks in the middle of the 50 states for asbestos deaths.
Charleston County has had more deaths from asbestos than any other county in the state.
About Mesothelioma and Asbestos
Mesothelioma is a type of cancer that is caused by exposure to asbestos. It affects the lining around the lungs (pleural mesothelioma) or the tissue lining in the abdomen (peritoneal mesothelioma).
Some of the symptoms of pleural mesothelioma include coughing, chest pains, and shortness of breath. Peritoneal mesothelioma causes gastrointestinal distress, constipation or diarrhea, and abdominal pain and swelling.
Anyone who worked with or around asbestos is at risk for mesothelioma. They could have inhaled tiny asbestos fibers, which cause damage in the body that can lead to mesothelioma and other illnesses.
Why File a Mesothelioma Lawsuit?
Most people sue over mesothelioma to get compensation. Mesothelioma is an expensive illness and also has emotional costs. Because most cases of mesothelioma result from negligent asbestos exposure, companies can be held liable for these expenses.
If you were exposed to asbestos and are now sick, you have legal rights. You have a right to seek compensation through a personal injury lawsuit. If the companies responsible went bankrupt, you may be able to make an asbestos trust fund claim.
What Is the Average Mesothelioma Settlement in South Carolina?
Nationwide, the average settlement amount in a mesothelioma lawsuit is between $1 million and $1.4 million. Most asbestos lawsuits end in settlements. If a case goes to trial, it can result in a substantial jury award.
Compensation in an asbestos case varies by individual. Your compensation amount depends on several factors:
Past and current medical expenses
Future expected medical expenses
Home care and medical equipment
Travel costs for treatment
Lost wages
Physical and emotional pain and suffering
South Carolina Asbestos Lawyers Can Help You Prove Asbestos Exposure
Because asbestos causes illness decades later, it can be difficult to figure out where and when you were exposed. This is one of the most important reasons to work with an experienced asbestos or mesothelioma law firm.
Experienced mesothelioma lawyers have the resources available to investigate your past work history and asbestos exposure.
They have access to information about asbestos companies and workplaces and hire expert investigators. They also work with medical experts to prove that your past exposure led directly to your current asbestos illness.
Where Was I Exposed to Asbestos in South Carolina?
You were most likely exposed to asbestos at a former workplace or more than one. Several industries in South Carolina used asbestos heavily in the past.
Mining and Vermiculite Processing
One important industry in South Carolina is vermiculite processing. Plants in South Carolina received vermiculite shipments from W.R. Grace, a large global chemical and materials company known for mining and supplying other industries with asbestos-tainted vermiculite for years.
South Carolina also mined vermiculite. While there were no asbestos mines in the state, there are natural deposits. Any contaminating asbestos in the vermiculite mines put workers at risk.
Textile Manufacturing
The textile industry in South Carolina was also known for its use of asbestos. Raybestos Manhattan, located in the North Charleston area, put workers at risk for asbestos exposure for years.
Even though the company knew of the dangers of asbestos by the 1970s, it continued to use hazardous minerals for years.
Raybestos Manhattan was only one of the textile companies that put workers at risk. A test was conducted on previous textile workers in South Carolina to determine the rate of asbestos-related diseases that had developed.
At least 18% of the textile workers exposed to asbestos have developed an asbestos-related illness.
Other job sites in South Carolina known to have put workers at risk of asbestos exposure include:
Chemical Companies
Monsanto Chemical Plant, Anderson
Stauffer Chemical Plant, Anderson
Celanese Chemical Plant, Spartanburg
Vermiculite Processing Plants
Palmetto Vermiculite, Woodruff
Zonolite (W.R. Grace), Enoree
Patterson Vermiculite Company, Enoree
Carolina Vermiculite Mining Division, Enoree
Paper Mills
West Virginia Pulp & Paper Mill, Charleston
International Paper Mill, Georgetown
Textile Companies
Raybestos-Manhattan, Charleston
Spartan Mill, Spartanburg
Fiber Industries Textile Plant, Greenville
Schools, Shipyards, and Military
University of South Carolina, Columbia
U.S. Navy Mine School, Charleston
Goose Creek Naval Shipyard, Charleston
Detyens Shipyard, Charleston
Fort Jackson, Columbia
U.S. Naval Receiving Station, Charleston
Power, Gas, and Steam Companies
South Carolina Power & Light, Charleston
South Carolina Electric & Gas, Columbia
Georgetown Powerhouse, Georgetown
The Savannah River Site (SRS)
From 1950 until the mid-1980s, the Dupont Corporation, a company known for its heavy use of asbestos, ran a nuclear materials site called SRS. The company regularly polluted the air and exposed workers to asbestos.
NIOSH studied 18,883 former employees and contractors who worked at the job site.
The results revealed that most workers were at high risk for or had already developed an asbestos-related disease, specifically pleural mesothelioma.
SRS is still in operation today. However, it's now run by the Department of Energy and used primarily as an environmental management site. Since removing asbestos from the site, the rate of asbestos-related diseases has decreased.
Asbestos Exposure Is still a Risk in South Carolina
Most asbestos exposure occurred in the past and has repercussions today. Although less of a risk, unfortunately, workers and residents can still be exposed to asbestos in South Carolina.
Most of this risk comes from asbestos that lingers in older buildings. When asbestos materials deteriorate, they shed harmful fibers. Neglect, repair work, renovations, and demolitions of these older buildings can expose workers, residents, and anyone in the area.
Asbestos was a risk recently at Anderson University. The U.S. Department of Justice prosecuted an asbestos abatement company owner who falsified records for asbestos in campus buildings. He reported no asbestos, which was false and put his workers at risk.
Asbestos also put people at risk in Andrews, SC, in 2023 when workers demolished a building without a permit. The partially-demolished high school gym was found to be contaminated with asbestos. Without taking proper precautions, the workers put people at risk of exposure.
How Much Compensation Is Available for South Carolina Asbestos Victims?
When victims suffer harm from asbestos exposure, they can take legal action. Recent examples of asbestos claims in favor of victims show how much a good lawyer can help their clients recover:
Kathy Lynn Weist received a $32 million verdict from a South Carolina jury for her mesothelioma. She came into contact with asbestos fibers on the clothing of her male relatives. They worked for Kraft Heinz and Metal Masters Inc. The jury agreed those companies were responsible for her exposure and illness.
In another case, Brenda Jolly won an appeal from the South Carolina Court of Appeals, upholding a $2.87 million jury verdict. Her husband died after working for years at Duke Energy replacing gaskets made with asbestos. He passed away before the case concluded.
The family of a worker at the Celanese Corporation plant received a wrongful death settlement of $14 million after he died from mesothelioma in 2014. The court ordered Celanese to pay the family $12 million in compensatory damages and $2 million in punitive damages. The case brought memos to light that proved executives knew about the risks of asbestos but hid that information from workers.
A South Carolina woman was awarded $29 million in a case against talc suppliers and manufacturers. She developed mesothelioma after using talc-based cosmetic products for many years. Talc is now known to sometimes be contaminated with asbestos. Supplier Whittaker, Clark & Daniels was found liable.
The actual amount of compensation you might receive in an asbestos claim or lawsuit depends on the factors of your case. Every case is different. An experienced lawyer cannot guarantee you a certain amount, but they can give you the best chance of receiving maximum compensation.
South Carolina Asbestos Laws
Asbestos laws in South Carolina include safety regulations to protect current workers and residents. They also include laws and precedents that determine how mesothelioma plaintiffs get compensated.
Statute of Limitations for Asbestos Lawsuits in South Carolina
Along with a strict statute of limitations, South Carolina also has some of the most stringent laws in the nation regarding asbestos-related lawsuits.
The plaintiffs filing an asbestos lawsuit must be able to prove their medical condition with specific, high-level amounts of medical documentation as well as in-depth documentation concerning how, where, and why the asbestos exposure occurred.
Lawsuits must be filed within three years from the time of an official diagnosis.
For those filing a wrongful death lawsuit, you must file within three years of the date of the victim's death.
Asbestos Safety Regulations
The South Carolina Department of Health and Environmental Control (DHEC) regulates state laws and policies regarding asbestos.
Anyone who wants to remove, repair, or tear down a home, building, or facility must follow these policies:
Write the South Carolina Air Quality Bureau to get permission for asbestos disposal.
Keep the materials wet at all times until you can dispose of them properly at a landfill that accepts asbestos.
Burning asbestos-containing materials is strictly forbidden.
Never throw or drop asbestos-containing materials on the ground.
If debris lands on the ground, it should be collected immediately and sealed for proper disposal.
A qualified Asbestos Building Inspector must thoroughly inspect a building before any renovations, removals, or demolitions.
Before removing asbestos from buildings and/or facilities, you must write the DHEC at least 10 days in advance.
For more information regarding asbestos-related laws in South Carolina, contact the DHEC Asbestos Section at 803-896-7665.
Mesothelioma Treatment in South Carolina
Treatment for any other type of asbestos-related disease is extremely important. However, not all physicians and clinics understand the complexities of these types of rare diseases.
Seek assistance from physicians and clinics backed by the National Cancer Institute (NCI) specializing in cancer and asbestos-related diseases.
The Hollings Cancer Center is an NCI-designated hospital that treats all forms of cancer, focusing on mesothelioma and asbestosis. It's conveniently located at the Medical University of South Carolina (MUSC) and has some of the nation's best researchers, physicians, and cancer investigators. For more information, call the center directly at 843-792-0700.
South Carolina Legal Help and Additional Information
If you've been injured by asbestos, there is a good chance that you'll qualify for considerable compensation. Remember to fill out our form to get your free Financial Compensation Packet, with information on asbestos and mesothelioma lawyers in your area. If you have questions or need additional assistance, contact us at 800-793-4540.
FREE Financial Compensation Packet
Info on law firms that will recover your

highest compensation

Learn how to get paid in 90 days
File for your share of $30 billion in trust funds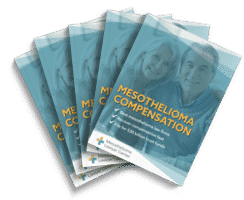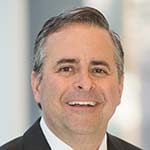 Paul Danziger grew up in Houston, Texas and earned a law degree from Northwestern University School of Law in Chicago. For over 25 years years he has focused on representing mesothelioma cancer victims and others hurt by asbestos exposure. Paul and his law firm have represented thousands of people diagnosed with mesothelioma, asbestosis, and lung cancer, recovering significant compensation for injured clients. Every client is extremely important to Paul and he will take every call from clients who want to speak with him. Paul and his law firm handle mesothelioma cases throughout the United States.