Sacramento Mesothelioma Lawyer
Page Updated on January 12, 2022
Founded in 1849, the city of Sacramento grew into a center for communications, transportation, and industry, but its expansion coincided with the boom of the asbestos industry. After developing toxic asbestos illnesses, many people are now fighting for justice with the help of a Sacramento mesothelioma lawyer.
If you or someone you love has been diagnosed with mesothelioma, asbestos-related lung cancer, or asbestosis, you may be qualified for substantial compensation. Fill out our form to get a free Financial Compensation Packet. You'll learn about the top Sacramento mesothelioma lawyers, how to get paid in 90 days, how to file a claim for the asbestos trust funds, and more.
FREE Financial Compensation Packet
Info on law firms that will recover your

highest compensation

Learn how to get paid in 90 days
File for your share of $30 billion in trust funds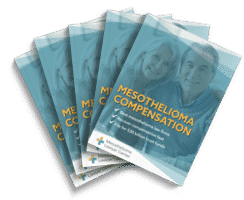 Free

Financial Compensation Packet
Info on law firms that will recover your

highest compensation

Learn how to get paid in 90 days
File for your share of $30 billion in trust funds
Sacramento Asbestos Facts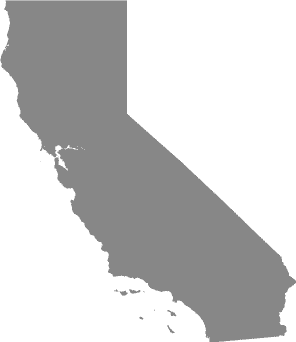 Sacramento County has naturally-occurring mineral deposits that contain asbestos.
Between 1999 and 2017 there were 27,080 deaths in California related to asbestos exposure.
Sacramento County had the eighth highest number of such deaths in that period with 1,066.
A project to bury asbestos-contaminated soils at the Sacramento Railyards should protect nearby residents.
Sacramento's History with Asbestos
Sacramento is in a geologically active part of North America. Sacramento County contains large deposits of serpentine, California's state rock.
Serpentine is one of the most common minerals found in California and often contains chrysotile asbestos.
Reports from the last ten years show that Sacramento County does, in fact, have naturally-occurring asbestos. Throughout the county and city's history, extensive construction and mineral extraction activities in and around Sacramento stirred up chrysotile asbestos into the air, which put residents and workers at risk of exposure.
When much of old Sacramento was rebuilt in the late 19th century after a series of floods and fires that destroyed large sections of the city, builders began using asbestos-containing materials (ACMs) in homes, buildings, and industrial facilities more fire-resistant.
The biggest segment of Sacramento's population adversely affected by asbestos was the city's working class.
Workers in the railroad, mining, construction, and power generating industries were at the most significant risk of exposure to asbestos. 
Sacramento Railyards
A project aimed at burying contaminated soil at Sacramento Railyards began in 2019. Earlier cleanups of the industrial site dumped soil with asbestos and other toxic substances in one location.
Now that soil is being buried to protect residents and workers in the area. The California Department of Toxic Substances Control is in charge of the project and hopes to make the site a park with walking trails.
Job Sites in Sacramento Linked to Asbestos Exposure
Though asbestos use in the U.S. is tightly regulated and builders now employ substitutes for ACMs, many job sites in Sacramento were built and operated before the Environmental Protection Agency (EPA) classified asbestos as a toxic substance harmful to people.
There are still many job sites, and public buildings still contain asbestos or have exposed workers in the past:
Schools
C.K. McClatchy High School
John F. Kennedy High School
Hiram W.Johnson High School
Sacramento Charter High School (formerly known as Sacramento High School, which closed in 2002)
San Juan High School
Sutterville Elementary School
Theodore Judah Elementary School
James W. Marshall Elementary School
Sierra Elementary School (closed)
Fremont Elementary School (closed)
El Dorado Elementary School (closed)
Hospitals
Sutter Memorial Hospital
UC Davis Medical Center
Mercy General Hospital
Methodist Hospital
Sacramento VA Hospital
Mercy American River Hospital (closed)
Military Bases
McClellan Air Force Base (closed)
Coast Guard Air Station Sacramento (located on the McClellan Air Force Base grounds)
Transportation, Utilities, and Public Works
Pacific Gas & Electric
Rancho Seco Nuclear Generating Station (closed in 1989)
AT&T Building, Watts Avenue
Western Pacific Railroad
Sacramento Executive Airport
Sacramento International Airport
Commercial Facilities
Bercut-Richards Packing Company
Buffalo Brewing Company
Crystal Cream & Butter
Sutter's Embarcadero
California Packing Company/Del Monte Corporation
Specialized Medical Care Near Sacramento
Three medical centers offer mesothelioma patients specialized cancer treatments within 100 miles of the Sacramento metro area.
Two of these facilities, the University of California, San Francisco (UCSF) Medical Center and the UCSF Medical Center at Mount Zion, are associated with the University of California, San Francisco School of Medicine.
The Stanford Cancer Institute is affiliated with the Stanford Medical School in Palo Alto, California.
University of California, San Francisco Medical Center
505 Parnassus Avenue
San Francisco, CA 94143
Phone: (415) 476-1000
UCSF Medical Center at Mt. Zion
Helen Diller Comprehensive Family Cancer Center
1600 Divisadero Street
San Francisco, CA 94115
Phone: (888) 689-8273
Stanford Cancer Institute
875 Blake Wilbur Drive
Palo Alto, CA 94304
Phone: (650) 498-6000
Getting Legal Help
If you or a loved one have been diagnosed with mesothelioma, asbestos-related lung cancer, or asbestosis, you may be able to get substantial compensation for your medical bills, lost wages, stress, pain, suffering, and more. Get our free Financial Compensation Packet for info on the top mesothelioma and asbestos lawyers in your area.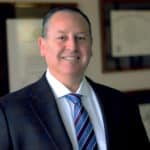 Jeffrey B. Simon is a founding partner of Simon Greenstone Panatier, PC and has been recognized multiple times for excellence in trial law. He is licensed to practice in California, Texas, and New York. He specializes in mesothelioma and asbestos, toxic torts, and pharmaceutical injury. Simon has been given lifetime achievement awards from America's Top 100 Attorneys and also the Worldwide Registry of Executives and Professionals