Baton Rouge Mesothelioma Lawyer
Page Updated on June 28, 2023
Workers in the area who were harmed by asbestos are now fighting back with the help of Baton Rouge mesothelioma lawyers. Baton Rouge's economy includes shipping, shipbuilding, and a Dow Chemical plant, all of which used asbestos at some point in their history.
If you or a loved one have been diagnosed with mesothelioma, asbestos-related lung cancer, or asbestosis, you may qualify for significant compensation. Fill out our form to get a free Financial Compensation Packet. You'll learn about the experienced mesothelioma lawyers in Baton Rouge, how to get paid in 90 days, how to file a claim for the asbestos trust funds, and more.
FREE Financial Compensation Packet
Info on law firms that will recover your

highest compensation

Learn how to get paid in 90 days
File for your share of $30 billion in trust funds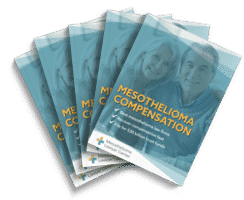 Free

Financial Compensation Packet
Info on law firms that will recover your

highest compensation

Learn how to get paid in 90 days
File for your share of $30 billion in trust funds
Facts About Asbestos in Baton Rouge
Baton Rouge and the East Baton Rouge Parish had the second-highest number of deaths in Louisiana related to asbestos from 1999 to 2017.
During that period, nearly 400 people in the area died from asbestos illnesses like mesothelioma.
A shipping port and a nearby chemical plant are among the biggest sources of asbestos exposure in Baton Rouge.
Why Do I Need a Baton Rouge Mesothelioma Lawyer?
Mesothelioma is caused by asbestos exposure. The asbestos exposure that leads to mesothelioma is almost always negligent. If you have mesothelioma, the companies responsible for exposing you to asbestos can be held accountable.
People primarily sue for mesothelioma because this terrible disease is expensive. The companies responsible can and should be held liable for your expenses.
To get compensation from them, you need an asbestos or mesothelioma lawyer. They can help you file one or more of the following:
Lawsuits and trust fund claims are reliable ways to get the compensation needed to pay medical and other expenses related to mesothelioma.
How to Choose a Baton Rouge Mesothelioma Lawyer
Top-rated Louisiana attorneys serving asbestos victims in Baton Rouge are available now. It's important that you choose the right lawyer to take your case. Your ability to get the compensation you need for medical and other expenses depends on this choice.
Consider these factors when selecting a Baton Rouge mesothelioma lawyer:
They should have years of experience settling and litigating asbestos and mesothelioma cases.
Ask for evidence of wins for previous asbestos clients.
Your lawyer should be part of a larger, nationwide firm with the resources needed to take on and win a complicated lawsuit.
They should offer a free initial consultation and contingency payment, so you pay no fees until they win.
Look for a compassionate legal team that considers your illness and helps you get through the legal process comfortably.
Choosing the right lawyer is so important. Asbestos cases are complicated and require proof of where, when, and by what companies you were exposed to. You also need evidence that the exposure led to your illness. Only an experienced lawyer in a large asbestos firm can gather the proof needed to build a strong case.
Asbestos and Mesothelioma in Baton Rouge
Baton Rouge is a hotspot for past asbestos exposure and ongoing mesothelioma diagnoses. The city and surrounding area have been host to numerous industries that used asbestos heavily.
Workers in those industries risked asbestos exposure, as did their families and nearby residents. Port workers, construction workers, and chemical company workers had some of the highest risks of asbestos exposure.
Port of Baton Rouge
Located a few miles west of Baton Rouge in Port Allen, the Port of Baton Rouge handled asbestos and other cargo types over many years. Before the 1980s, many workers unloaded and handled bags of the harmful mineral, even opening some for inspections.
Dr. Mike Hackler, a leading cardiovascular surgeon, worked at the Port of Baton Rouge during his summers while in school during the 1960s. Along with several friends, Dr. Hackler was responsible for unloading, opening, and inspecting numerous bags of asbestos.
Several years later, Dr. Hackler diagnosed some of these former co-workers with asbestos-related illnesses. He also developed mesothelioma in 2006 after those early years of working with and inhaling asbestos fibers.
To promote awareness, Dr. Hackler's son, Mike Hackler Jr., joined several asbestos awareness groups and lobbies to Congress annually at the Meso Foundation Symposium. He also advocates for National Mesothelioma Awareness Day, which takes place on September 26.
Dow Chemical
In August of 2013, a Baton Rouge jury awarded $5.3 million to Sidney Mabile, a native of Louisiana who worked for Dow Chemical for several years. Along with thousands of other employees, the plaintiff was exposed to asbestos on the job.
According to the official court documents, in the 1970s, Dow Chemical predicted that some of the employees might develop cancer. Yet, the company did nothing to stop its employees and contractors from being exposed. In addition, documents revealed that Dow Chemical lobbied in an attempt to oppose the EPA's regulations on asbestos use.
Asbestos at LSU
In addition to the industries in the area that exposed workers to asbestos, many buildings were constructed using asbestos materials. These include homes, schools, and public buildings.
Now, many are facing potential exposure to aging asbestos. Staff and students at Louisiana State University may be at risk because of materials in several campus buildings.
Renovations on campus have stalled because of asbestos, including a restoration of the clock tower. Nearly $1 million is needed to remediate and renovate several buildings for safety.
Additional Job Sites Associated with Asbestos
Schools
Broadmoor Middle School
Central Middle School
Mckinley High School
Louisiana State University
Mckinley Middle Magnet School
Scotlandville Magnet High School
Southern University and A&M College
Ascension High School
Chemical Companies
Allied Chemical Company
Borden Chemical Inc.
Consolidated Chemical Corporation
Copolymer Rubber & Chemical Corporation
The Dow Chemical Company
Enjay Chemical Company
W.R. Grace Chemical Research and Development
Kaiser Aluminum & Chemical Corporation
Stauffer Chemical Company
Uniroyal Chemical
Ethyl Chemical
Monochem Incorporated
Asbestos Companies
Eagle Asbestos & Packing Company, Inc.
Standard Asbestos Manufacturing & Insulating Company
Additional Companies and Buildings
Avondale Shipyards Inc (Baton Rouge)
B & B Engineering & Supply Company
Mobile Oil Louisiana
Earl K. Long Medical Center
Baton Rouge Municipal Dock
Big Cajun Power Plant
Esso Research
Humble Oil & Refining Company
Kaiser Aluminum & Chemical Corporation
Cajun Electric LLC
Reilly-Benton Company, Inc.
A.G. McKee Standard Oil
Alcorn Combustion
Anco Insulations
Baton Rouge Hospital
Baton Rouge City Docks
Crawford Corporation
Delta Southern
Exxon Baton Rouge
Gulf State Utilities
JTT Warehouse
Mesothelioma Treatment in Baton Rouge
Mesothelioma, asbestosis, and other diseases caused by asbestos are rare and require treatment by specialists. In Baton Rouge, the Ochsner Cancer Center is a recognized cancer treatment center specializing in asbestos-related issues.
Ochsner Cancer Center – Baton Rouge
17050 Medical Center Drive
Baton Rouge, LA 70816
225-761-5200
Another location in the area for cancer treatment is the Mary Bird Perkins Cancer Center. The lung cancer department treats patients with pleural mesothelioma.
Mary Bird Perkins Cancer Center
4950 Essen Lane
Baton Rouge, LA 70809
1-888-501-4763
Getting Legal Help in Baton Rouge
If you've been diagnosed with mesothelioma, asbestos-related lung cancer, or asbestosis, you may qualify for significant compensation. Don't forget to fill out our form to get our free Financial Compensation Packet, filled with information on the experienced asbestos and mesothelioma attorneys in your area. If you have questions or need assistance, contact us toll-free at 800-793-4540.
Lawrence G. Gettys has over 20 years of litigation experience and focuses on cases involving asbestos exposure, such as malignant mesothelioma cases. He has been instrumental in winning major verdicts for asbestos victims as a member of the Waters, Krauss & Paul law firm. Working from the Baton Rouge, Louisiana office, Gettys is admitted to practice in Louisiana and Texas, as well as several federal courts.