Mesothelioma Personal Injury Lawyers
Page Updated on August 27, 2020
Mesothelioma personal injury lawyers work with victims of asbestos exposure and resulting illnesses to recover damages through legal action. They investigate cases of exposure, take clients through legal processes, provide advice, and represent clients in litigation and settlement negotiations.
Free

Financial Compensation Packet
Info on law firms that will recover your

highest compensation

Learn how to get paid in 90 days
File for your share of $30 billion in trust funds
What is Personal Injury?
Personal injury is any injury to a person's body, mind, or health, as opposed to damage to property or an object. Personal injury falls under tort law, the area of the law that deals with acts or omissions that cause harm to an individual. This is civil, not criminal, law. In other words, the person, company, or organization that caused harm did not commit a crime.
The reasons for tort law are to ensure that people harmed by the action or lack of action of another can be given relief, in the form of monetary compensation, to hold the negligent party responsible, and to deter future negligent acts. Personal injury cases come down to two parts:
Liability. In personal injury cases, someone must be found liable for negligent actions, or omissions. Someone who is negligent is not criminal. They did not set out to harm someone, but they did not practice reasonable care in preventing harm. For instance, someone who causes a car accident by failing to pay attention could be considered negligent.
Damages. For the negligent person or group to be liable, there must be damages caused. For example, if the car accident caused an injury, the negligent party is liable for those damages.
What is a Mesothelioma Personal Injury Lawyer?
A personal injury lawyer of any type specializes in tort law. They represent victims of negligence, which may include slip and fall accidents, car accidents, defective products, and medical malpractice, among many other examples.
Many personal injury lawyers narrow their specialty down to a specific type of negligence. A mesothelioma lawyer represents people diagnosed with this cancer who were victims of negligent exposure to asbestos or other materials.
A mesothelioma lawyer helps a victim file a lawsuit to recover damages for their illness, medical expenses, lost wages, and other costs associated with asbestos exposure and mesothelioma. In these cases, it is the patient filing a lawsuit. If the victim dies, their family may carry on with a different type of lawsuit, for wrongful death.
What Does a Mesothelioma Personal Injury Lawyer Do?
To say that this type of lawyer represents and advocates for asbestos and mesothelioma victims is the short answer. What they actually do for victims on a daily basis involves so much more. Personal injury cases are often complex, and these expert, skilled lawyers step in to help victims get the justice they deserve.
Explain Your Rights and Provide Advice
If you have been diagnosed with mesothelioma, you likely have a lot of questions. Often the first things a personal injury lawyer will do is give you answers. They have a deep understanding of tort law and the asbestos industry and can explain your legal rights and provide advice on what to do next.
Investigate Asbestos Exposure
Mesothelioma personal injury lawyers are not just experts in the law; they also know the asbestos industry and understand the illnesses it causes. With a diagnosis of mesothelioma, you may or may not know where you encountered asbestos. You may not even know where to start.
A personal injury legal team has the knowledge and resources to investigate your case, determine where you experience asbestos exposure, and which companies may be held liable. They consult with other types of experts, in medicine or the industry in which you worked, to get a full picture.
Assess Damages
The ultimate goal of a personal injury case is to recover monetary damages. With the information from the investigation, and the records you provide, a personal injury lawyer can assess what you may be owed in damages. Personal injury lawsuits and settlements can result in compensation for many expenses, some you may not have considered:
Medical expenses, past and future
Lost wages
Travel costs for treatments
Physical or emotional pain and suffering
Disfigurement
File a Lawsuit
With all the information in place, a mesothelioma personal injury lawyer can file a lawsuit on your behalf. As the plaintiff in the case you allege that the defendant is liable for negligently exposing you to asbestos, leading to your illness.
With the lawsuit filed, your lawyer or legal team, and the lawyers on the defendant's side, go through a discovery period. They gather information, interview witnesses, and conduct depositions under oath.
Negotiate a Settlement
Most personal injury lawsuits never go to trial. Following the discovery period, both sides have enough information to determine if the better course of action is to negotiate a settlement. If so, your lawyer represents you in this negotiation, with the goal of getting as much as the full amount of damages as possible.
Litigate in a Trial
If a settlement cannot be reached, your lawyer can represent you in court before a judge and a jury. Your personal injury lawyer will present all the evidence and expert witnesses to prove that the defendant is liable for your damages. The jury or judge then decides if they are liable, and if so, what they owe you in damages.
Make an Asbestos Trust Claim
In some cases of asbestos personal injury, the negligent company has gone bankrupt. They cannot be sued, but they may have established an asbestos trust to compensate victims. Your lawyer can guide you to the appropriate trust and help you file a claim.
When to Hire a Mesothelioma Personal Injury Lawyer?
Very few cases of personal injury are simple enough to be settled without legal experts. Most likely your asbestos exposure occurred because of a large company that manufactured asbestos products. These companies have big legal teams and are motivated to disprove claims of negligence.
If you have mesothelioma, you need an expert personal injury lawyer to sort through all the details. You need their expertise and experience on similar cases to ensure the best possible chance of collecting damages.
Also rely on a lawyer if a company offers you a settlement. The insurance company or legal team for the negligent party may be trying to offer you a low amount to make you happy. It's well worth your time to consult with an expert mesothelioma lawyer to get the best result.
How to Choose a Mesothelioma Personal Injury Lawyer
There are a lot of lawyers on the other side of asbestos cases, representing big companies that harmed a lot of people. You need a true expert on your side, not just any lawyer. Choose your legal team based on these factors:
They are personal injury lawyers who specialize in asbestos and asbestos illnesses.
They have worked on cases like yours and for victims like you.
They have one cases for similar victims and recovered damages.
They take the time to answer all your questions and are prepared to investigate your case with no up-front fees.
Personal injury lawyers work on a contingency basis, meaning they do not charge you until the case is won. Discuss contingency fees before settling on a lawyer and avoid any firm that requests payment before doing any investigation.
A mesothelioma personal injury lawyer is your best ally in the fight to recover damages for your negligent asbestos exposure. Don't settle for a general lawyer or anyone without this kind of experience.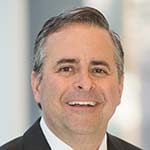 Paul Danziger grew up in Houston, Texas and earned a law degree from Northwestern University School of Law in Chicago. For over 25 years years he has focused on representing mesothelioma cancer victims and others hurt by asbestos exposure. Paul and his law firm have represented thousands of people diagnosed with mesothelioma, asbestosis, and lung cancer, recovering significant compensation for injured clients. Every client is extremely important to Paul and he will take every call from clients who want to speak with him. Paul and his law firm handle mesothelioma cases throughout the United States.