Mesothelioma Treatment Guide
Page Updated on February 28, 2023
Treatment for mesothelioma is usually a combination of two or more therapies, including chemotherapy, surgery, and radiation therapy. Palliative treatments are also important, as are novel therapies currently under investigation in clinical trials.
If you or a loved one have mesothelioma, asbestos-related lung cancer, or asbestosis, you may be eligible for a large amount of compensation. Currently, there is over $30 billion in asbestos trust funds set up for those who have been diagnosed with an asbestos-related illness. We invite you to fill out our form today for a free Financial Compensation Packet, filled with information about qualified mesothelioma lawyers in your area, how to get paid in 90 days, how to file an asbestos trust fund claim, and much more.
FREE Financial Compensation Packet
Info on law firms that will recover your

highest compensation

Learn how to get paid in 90 days
File for your share of $30 billion in trust funds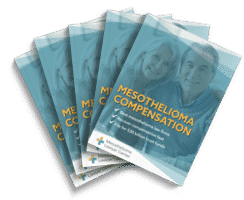 Free

Financial Compensation Packet
Info on law firms that will recover your

highest compensation

Learn how to get paid in 90 days
File for your share of $30 billion in trust funds
Individualized Treatment Plans
There is no single accepted treatment plan for everyone with mesothelioma. Treatment depends on individual factors.
The patient's information is the starting point for mesothelioma treatment, including age, medical history, previous occupations, weight, symptoms of mesothelioma, and more. Next, the patient's diagnosis will determine what type of treatment will work best.
In earlier stages of the disease, doctors usually recommend surgery to remove the tumors. If the condition is in its advanced stage, treatment could revolve around helping to improve the patient's life through a managed healthcare plan, medication, and therapy.
The most common forms of treatments for mesothelioma are surgery, chemotherapy, and radiation therapy.
Surgery
Patients diagnosed before the disease has spread too far are usually candidates for surgery.
Surgery is usually followed or preceded by chemotherapy, radiation, or both. If the disease has spread too far, it will be at the physician's discretion as to whether surgery is a viable option.
Although there are always exceptions to the rule, most victims in the later stages of asbestos-related diseases are not healthy enough to withstand surgery.
Tumors have spread throughout the body at this point and are difficult to remove entirely.
Chemotherapy
Chemotherapy is the least intrusive form of treatment and also the most practical way of increasing a patient's life expectancy rate.
Chemotherapy usually includes a combination of chemotherapy drugs for an increased chance of success. The goal of chemotherapy is to reduce tumors and eliminate cancer cells.
Keep in mind that the type of chemotherapy and how long it will take will depend on the patient's disease and how advanced it is. Options include systemic chemotherapy or direct chemotherapy into the infected areas.
If a patient undergoes systemic chemotherapy, medicine is typically either swallowed or injected. The most widely-used chemotherapy drugs are:
Navelbine
Onconase
Carboplatin
Alimta
Gemcitabine
Cisplatin
Chemotherapy causes a range of side effects, including hair loss, fever, fatigue, rashes, anemia, body aches, and more.
Undergoing chemotherapy is a viable option to extend life expectancy for patients who qualify.
Radiation Therapy
Radiation therapy is a type of therapy in which direct radiation is applied to the cancer cells in the body. Doctors rarely use radiation alone for mesothelioma.
Radiation therapy is typically used in combination with other forms of treatment and has been proven to help patients in all stages of cancer.
Patients who qualify for radiation therapy can usually expect the pain and the severity of the disease to lessen. However, not all patients will be eligible for combination treatments.
There are different types of radiation therapy for mesothelioma patients. Depending upon the severity of the diseases, patients may receive the following forms of treatments:
Brachytherapy: Brachytherapy is used less than all other forms of radiation therapy as it is still being researched. It involves tiny, radioactive seeds being inserted into the affected area. The seeds then send out doses of radiation to the cancerous cells.
Intensity-Modulated Radiation Therapy (IMRT): IMRT is a form of radiation therapy that uses beams of radiation to target cancerous cells. The radiation beams are monitored and controlled so that healthy tissue is not affected. The more severe the cancer is the higher beams of radiation.
Three-Dimensional Radiation Treatment (3D-CRT): 3D-CRT is similar to the other forms of radiation therapy in that it sends beams of radiation to cancerous cells. However, what sets this form of radiation therapy apart is that the tumors can be seen in 3D, making it easier for physicians to target.
Side effects of radiation include fatigue, nausea, cardiac damage, and skin redness.
Multimodal Treatment for Mesothelioma
Multimodal therapy combines two or more kinds of treatment together so that patients can extend their life expectancy.
Before starting multimodal therapy, physicians will factor in the patient's history along with any risk factors.
There are no guarantees of success with multimodal therapy. However, multimodal therapy usually provides the best prognosis for mesothelioma.
Multimodal therapy began when scientists discovered that combining therapy can help to prolong the survival rate when compared to single forms of therapy alone.
After studying a group of patients in the 1980s, scientists and researchers determined that patients who are qualified stand a much better chance of an extended life expectancy when the top forms of treatment are combined.
When determining candidacies for multimodal therapy, physicians look at:
The stage of the cancer
The cell type of the cancerous tumor
Patient medical history
Complications that may arise
Lung health of the patient
Emerging Treatments
Researchers continue to seek out and test new treatments for mesothelioma. Some of the most promising include:
Immunotherapy
Immunotherapy drugs are already on the market, with at least two approved for mesothelioma. These drugs harness the patient's immune system to attack cancer cells.
The FDA approved a combination of Obdivo and Yervoy in 2020, the first new treatment approved for mesothelioma in years. Researchers continue to investigate other immunotherapy drugs in clinical trials.
Tumor Treating Fields
Also newly approved is a therapy called tumor treating fields, or TTFields. It uses electric fields externally to kill cancer cells. Studies show it can extend life expectancy for mesothelioma patients.
Targeted Therapies
Researchers continue to investigate medications, including chemotherapy drugs, immunotherapy, and gene therapies, that target cancer cells. Targeted therapies are more specific than standard chemotherapy drugs. They may provide better results and limits side effects.
Vaccine Therapy
The CRS-210 vaccine is another new treatment option in its clinical trial stages. Physicians injected a weakened form of Listeria monocytogenes into the mesothelioma patient's system to have the immune system attack the disease and prevent cells from producing mesothelin.
In clinical studies, the vaccine is usually used in conjunction with traditional treatment medications, such as cisplatin, along with pemetrexed.
The Costs of Mesothelioma Treatments
The expense of treatments plays a significant factor in deciding which form of treatment will be used and how. The patient's location, the ability to consistently travel for treatment if needed, and financial stability all play prominent roles in mesothelioma treatment.
Remember that aside from surgery, therapy, and other forms of treatment, the cost of equipment, special foods, and other options should be factored in. Assistance may be available through federal government programs and other forms of financial assistance for those who qualify.
If you received a mesothelioma diagnosis, you might qualify for a settlement or asbestos trust fund payout. Contact an asbestos attorney to learn about your rights and options.
Additional Information
Remember to fill out our form to get your free Financial Compensation Packet, with information on knowledgeable asbestos and mesothelioma lawyers in your area. Keep in mind that if you've been diagnosed with mesothelioma, asbestos-related lung cancer, or asbestosis, you may be eligible for considerable compensation. For additional assistance, contact us at 800-793-4540.
FREE Financial Compensation Packet
Info on law firms that will recover your

highest compensation

Learn how to get paid in 90 days
File for your share of $30 billion in trust funds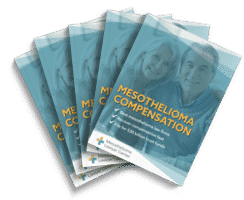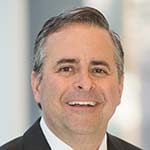 Paul Danziger grew up in Houston, Texas and earned a law degree from Northwestern University School of Law in Chicago. For over 25 years years he has focused on representing mesothelioma cancer victims and others hurt by asbestos exposure. Paul and his law firm have represented thousands of people diagnosed with mesothelioma, asbestosis, and lung cancer, recovering significant compensation for injured clients. Every client is extremely important to Paul and he will take every call from clients who want to speak with him. Paul and his law firm handle mesothelioma cases throughout the United States.