Page Updated on June 01, 2023
Mesothelioma lawyers specialize in helping victims of asbestos exposure take legal action and seek compensation. Only hire a lawyer with specific and proven experience working with clients on asbestos lawsuits. Ideally, they work as part of a larger team with a network of legal, asbestos, and medical experts.
To find out if you are entitled to substantial compensation, we invite you to fill out our form to get a free Financial Compensation Packet. You'll learn about the most experienced mesothelioma lawyers in your area, how to file a claim for the $30 billion asbestos trust funds, how to get paid in 90 days, and more.
FREE Financial Compensation Packet
Info on law firms that will recover your

highest compensation

Learn how to get paid in 90 days
File for your share of $30 billion in trust funds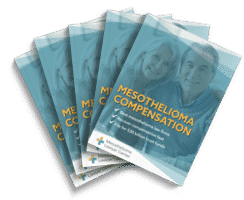 Free

Financial Compensation Packet
Info on law firms that will recover your

highest compensation

Learn how to get paid in 90 days
File for your share of $30 billion in trust funds
What Is a Mesothelioma Lawyer?
A mesothelioma and asbestos lawyer is a lawyer who specializes in helping victims of asbestos exposure. Many industries used asbestos in products, equipment, and buildings. This harmful mineral exposed millions of workers, leading to thousands of diagnoses of devastating illnesses:
The government now restricts asbestos use and sets guidelines for worker protections. Asbestos illnesses take decades to develop, so many workers exposed in the past are now getting sick. Asbestos also lingers in many buildings, creating an ongoing risk.
Mesothelioma lawyers work with people exposed to asbestos. They explain their legal rights, provide advice and guidance, and take legal actions on behalf of clients. An asbestos attorney can help you hold companies accountable and get compensation for your illness.
Many people sue for mesothelioma because their asbestos exposure was negligent. They also sue because mesothelioma is a costly disease. A jury award or settlement helps pay medical bills.
What You Need to Know About Working with a Mesothelioma Lawyer
They know the filing deadlines for mesothelioma lawsuits and act fast.
They file more than 2,000 mesothelioma lawsuits every year.
Mesothelioma lawyers get an average of more than $1 million in damages for their clients.
They also help clients get their share of the $30 billion available in asbestos trust funds.
They have unparalleled experience working with and helping victims of asbestos exposure.
Why Should You Hire a Mesothelioma Lawyer?
A mesothelioma diagnosis leaves you with many tough choices to make. You may be ready to focus on treatment and getting well, but you still need to make legal and financial decisions.
There are several important reasons to consider hiring a mesothelioma lawyer:
You're not sure if you were exposed to asbestos.
You feel confident you were exposed but don't know where or when.
You just received a diagnosis of an asbestos illness, and you don't know what to do next.
You aren't sure if you are eligible to sue, claim with an asbestos trust, or get other benefits.
You know you want to file an asbestos lawsuit but don't know where to begin.
You've tried to claim with a trust but were denied or got less than you feel you deserve.
An insurer offers you compensation, but you aren't sure if you should accept it.
Review of Our Services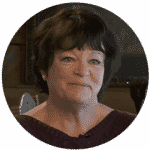 Marilyn & Family
"There aren't enough words to describe how much our family appreciates everything you have done for us since we met 4 years ago. I feel a very special bond between us that will continue for a very long time."
How Can a Mesothelioma Lawyer Help Me?
With expertise in asbestos laws and cases, the right lawyer can explain all your options. You have several choices; the best one depends on individual factors. A mesothelioma lawyer is in the best position to help you make this decision.
Mesothelioma Attorneys Help Clients Sue Abestos Companies
One of the options you might have is to sue one or more companies that made or supplied asbestos for your workplace. A lawsuit may seem intimidating, but the right lawyer will guide you and do most of the work.
But, Am I Eligible for an Asbestos Lawsuit?
This is an important question many victims of asbestos exposure have. Don't assume you can't sue. If you have an asbestos illness, someone is likely responsible for your exposure. You are entitled to challenge those companies.
Isn't a Mesothelioma Lawsuit Expensive and Time-Consuming?
Mesothelioma lawyers don't charge fees until they win compensation for their clients. A lawsuit may take time, but your lawyer will do the work.
Experienced asbestos attorneys understand how sick their clients are and make the process easy for them.
How Long Does it Take to Get a Mesothelioma Settlement?
This is an essential question for individuals with terminal illnesses like mesothelioma. Your lawyer understands you need compensation quickly to cover medical and other expenses.
They work hard on your behalf to settle as soon as possible, often within a few months. Expect to get compensation within 90 days of a settlement agreement.
Mesothelioma Lawyers Are Research Experts
It can be tricky to prove your illness resulted from workplace asbestos exposure. To win a case, you need evidence.
Mesothelioma and asbestos attorneys are experts in researching past asbestos use by companies. They have resources, experience, and networks that help them gather the evidence needed to prove your case:
History of asbestos use
History of asbestos products
Employment records
Past asbestos lawsuits
Military records
Residential records
Medical records
Asbestos Lawyers Get Clients Settlements
The best outcome of taking legal action is a settlement. Most lawsuits over asbestos end in a settlement, but going to trial is always possible.
A settlement is desirable because it will allow you to recover damages more quickly without a lengthy trial. Most defendants are willing to settle out of court, and your lawyer will fight for this outcome.
Mesothelioma Lawyers Take Cases to Trial
If a company won't settle and offer you a fair amount of compensation, your lawyer can represent you in a trial.
Your legal team will make your case before a judge and jury. This may take longer and can be stressful, but jury awards are often higher than settlement amounts. If you have a strong case, your lawyer may advise you to go forward with a trial.
They Can Help You Get Compensation From Asbestos Trust Funds
Many companies responsible for asbestos exposure set up trust funds to compensate victims. This includes companies that went out of business or filed for bankruptcy.
The negligent party that owes you compensation could be your employer or a company that supplied asbestos to your employer. Your lawyer can help you file with the appropriate trust fund.
Mesothelioma Lawyers Get Veterans Benefits
Military veterans who developed mesothelioma during active duty can apply for healthcare and disability benefits through the U.S. Department of Veterans Affairs (VA).
If you can prove your illness is connected to your time in service, you'll likely get approved for VA benefits.
Learn more about veteran claims
Can I Hire Any Lawyer for My Asbestos Case?
Asbestos cases are highly specialized and complicated. You cannot settle for a general lawyer or a specialist in another area of the law.
Mesothelioma lawyers are experts in their subject. They know which companies used asbestos and when and where. They have networks of investigators and medical experts. Most importantly, they have proven wins for clients like you.
The right lawyer, an expert in asbestos and mesothelioma, can help you in several ways:
Provide expertise to explain your options
Guide your decisions in taking legal action
Use access to databases and experts to investigate your asbestos exposure
Explain your rights to compensation
File a lawsuit and negotiate on your behalf for a settlement
Take your case to court if necessary
File a claim with an asbestos trust fund for compensation
Give you a better chance of winning as compared to a general practice lawyer
How Do I Find a Mesothelioma Lawyer Near Me?
You can find a mesothelioma or asbestos lawyer by searching online or responding to advertisements for asbestos services.
If you know someone who has gone through a similar experience, they may be able to refer you to a good lawyer. You may have a lawyer you trust who can refer a specialist in asbestos cases.
If you can't get any personal references, contact your state bar association or local advocacy groups for asbestos or mesothelioma victims.
What to Look For in a Mesothelioma Lawyer
Once you have searched in your area for a mesothelioma lawyer, be discriminating. You don't have to settle for the first lawyer or firm you talk to.
The best mesothelioma and asbestos lawyers and law firms:
Are experts in all areas of state and federal asbestos laws
Understand asbestos-related diseases and know the special needs of patients
Trained to work compassionately with asbestos victims and their families
Know how to investigate companies to find details of asbestos exposure
Offer free consultations to determine if they can take your case
Provide references from previous clients
Don't hesitate to ask all the questions you have before hiring a lawyer or firm. There is no obligation to hire someone after an initial consultation. If you don't feel it's a good fit, move on to the next option.
Although they have an office near you, your chosen asbestos firm should have national reach. Mesothelima lawsuits are often tried out of state. The defendants involved are typically big companies with headquarters in other states or even countries.
Mesothelioma Lawyer FAQs
A mesothelioma diagnosis raises many questions, especially as you consider legal action. Here are answers to some of the most common questions mesothelioma lawyers get:
How Will a Mesothelioma Lawyer Prove My Case?
This is one of the main reasons you need an experienced mesothelioma attorney. They have the knowledge and experience to track down your past exposure.
The right lawyer can determine where and when you encountered asbestos. They also work with medical experts to show that the exposure led to your illness.
Your lawyer will need you to provide as much information as you have, including your entire work history, any military service history, and medical records.
Can a Lawyer Help if I Lost a Loved One to Mesothelioma?
Yes, a mesothelioma lawyer can help you make a wrongful death claim. As with asbestos personal injury claims, you could be eligible for compensation through a lawsuit and settlement.
What Can I Expect for a Settlement Amount?
Settlements in asbestos cases vary widely and depend on individual factors:
How long you were exposed
The negligence of companies or employers responsible for your exposure
How sick you are
Your medical bills and future estimated expenses
Any wages you have lost due to being sick
What Is the Average Mesothelioma Settlement?
Every settlement is different because of the varying factors involved in each case. The average settlement amount for asbestos exposure victims is $1 million and $1.4 million.
What is most important to remember as you seek compensation is that a mesothelioma lawyer can maximize your settlement amount.
How Much Can an Asbestos Lawyer Get Me from a Trust?
As with settlements, the amount depends on individual factors. In general, trust amounts are much less than settlements from lawsuits. On average, asbestos trust fund claims are $180,000.
What if I Can't Afford a Lawyer?
Most lawyers who help asbestos victims only charge a fee if and when they win for you. This is known as a contingency payment plan.
Do I Have a Case if I Don't Know Where I Was Exposed?
There have been many cases where people have won their lawsuits only after an attorney uncovered where the asbestos exposure occurred.
If you aren't sure where you encountered asbestos, your lawyer will investigate and get answers.
Will I Have to Sue My Employer?
You may file a lawsuit for asbestos exposure against a previous employer. But you will more likely file a lawsuit against the companies that manufactured asbestos products and supplied them to your employer.
I Was Exposed in the Military, But I Can't Sue the Government, Can I?
While it is true that the government isn't held liable for your asbestos exposure, veterans can still seek compensation. You will file against the manufacturers that supplied asbestos products to the government and military.
Will I Have to Attend Hearings?
Mesothelioma is a painful and fatiguing illness. Being physically present in a court may not be possible.
Always let your lawyers know how you feel so they can make arrangements accordingly.
Can a Mesothelioma Attorney Help Me Get Disability Benefits?
Yes, your lawyer can help you get disability payments for your illness.
Will I Get Updated on the Progress of My Case?
Once you've found your lawyer, never hesitate to contact them with questions or for assistance. The best attorneys will always keep their clients updated.
When Should I File My Claim?
It's important to act quickly on mesothelioma claims and lawsuits. The average life expectancy after a diagnosis of mesothelioma is only 18 months.
Additionally, states have statutes of limitations that limit the time you have to start a lawsuit.
How Long Does it Take to Get a Mesothelioma Settlement?
A mesothelioma lawsuit may end in a settlement within a few months or even less. If it goes to trial, it could take several months, even a year or more, to get a verdict.
How Do I Start Getting Legal Help Today?
Fill out our form to get your free Financial Compensation Packet with information on the experienced mesothelioma attorneys in your area. Or call us at 800-793-4540. ong with our packet, an experienced asbestos attorney will be able to assist and provide you with in-depth information regarding your federal and state rights. Along with our packet, an experienced asbestos attorney can assist and provide you with in-depth information regarding your federal and state rights. and provide you with in-depth information regarding your federal and state rights.
FREE Financial Compensation Packet
Info on law firms that will recover your

highest compensation

Learn how to get paid in 90 days
File for your share of $30 billion in trust funds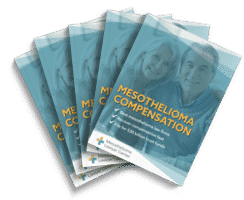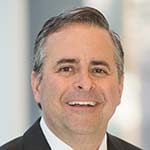 Paul Danziger grew up in Houston, Texas and earned a law degree from Northwestern University School of Law in Chicago. For over 25 years years he has focused on representing mesothelioma cancer victims and others hurt by asbestos exposure. Paul and his law firm have represented thousands of people diagnosed with mesothelioma, asbestosis, and lung cancer, recovering significant compensation for injured clients. Every client is extremely important to Paul and he will take every call from clients who want to speak with him. Paul and his law firm handle mesothelioma cases throughout the United States.