Top Mesothelioma Cancer Centers Guide
Page Updated on August 24, 2020
Mesothelioma cancer is a great challenge faced by the medical community. Mesothelioma, technically named malignant mesothelioma, is a rare form of cancer caused by prolonged exposure to asbestos. There are multiple mesothelioma cancer centers in the United States where geneticists, oncologists, pathologists, and other researchers work to find a cure for mesothelioma and other forms of cancer.
Trust funds containing over $30 billion have been set aside for victims who have been injured by asbestos exposure. If you've been diagnosed with mesothelioma, asbestos-related lung cancer, or asbestosis, you may be eligible for substantial compensation. Fill out our form to get a free Financial Compensation Packet. You'll learn about the experienced mesothelioma lawyers in your area, how to get paid in 90 days, how to file a claim for the asbestos trust funds, and more.
Free

Financial Compensation Packet
Info on law firms that will recover your

highest compensation

Learn how to get paid in 90 days
File for your share of $30 billion in trust funds
About Mesothelioma Cancer Treatment Centers
There are over 900 hospitals and medical facilities in the U.S. which offer specialized mesothelioma treatment care to cancer patients. Many of these centers focus on cancer treatment in general, though all are also active in cancer research.
Specialists and scientists who work in these cancer care centers focus not only to discover new and effective treatments, but they also carry out research in various areas. These efforts include studies in epidemiology and molecular bioscience to identify the causes of cancer.
They also seek to find more effective treatments, which include chemotherapy, hormone therapy, immunotherapy, radiation, and surgery. Cancer researchers look for ways to prevent cancer with vaccines, with the ultimate goal of eradicating all forms of cancer completely.
These are the five top-ranked cancer centers in the U.S., according to a study published by U.S. News & World Report:
1. University of Texas MD Anderson Cancer Center (Houston, TX):
Known informally as MD Anderson Cancer Center, this Houston-based facility was founded in 1941.
Affiliated with the University of Texas' Health Science Center and the Baylor University School Medicine, MD Anderson's main campus is a 616-bed facility which is both an academic institution and a cancer research and treatment center.
Named for Monroe Dunaway Anderson, a Texas cotton mogul, MD Anderson Cancer Center is one of the three original comprehensive care centers in the U.S. created by the National Cancer Act of 1971.
MD Anderson Cancer Center has treated over 900,000 patients since 1944, 115,000 of them in 2012. It has 19,000 employees and operates several off-campus facilities in the Houston area.
MD Anderson Cancer Center is part of a wider network located in other states. Its international reputation as a premier cancer research treatment was enhanced in 2000 when the center opened its first foreign affiliation at MD Anderson International – Spain in Madrid.
2. Memorial Sloan-Kettering Cancer Center (New York, NY):
Founded in 1884 as the New York Cancer Hospital, Memorial Sloan-Kettering (or Sloan-Kettering) Cancer Center is based in its main campus at Memorial Hospital in Manhattan. This is a 470-bed facility and offers various inpatient and outpatient services.
In addition to its standard inpatient facility, Sloan-Kettering's principal campus houses several outpatient facilities, including a 13-bed Urgent Care Center, the Center for Image-Guided Interventions, the Department of Radiation Oncology's care facility for adult and pediatric patients, and an outpatient chemotherapy unit.
It is divided into two separate but mutually supporting entities. Memorial Hospital for Cancer and Allied Diseases provides patient services; the Sloan-Kettering Institute carries out cancer research In 2011, over 24,000 patients were admitted to Sloan-Kettering.
The Center also performed 19,362 inpatient and outpatient surgeries during the same period. Memorial Sloan-Kettering Cancer Center is also a teaching hospital.
3. Johns Hopkins Hospital (Baltimore, MD):
Johns Hopkins is the teaching hospital and medical research facility for Baltimore's Johns Hopkins University.
Founded in 1889, the original hospital campus has been supplemented by a modern complex of 20 buildings that house 560 private rooms for adult and pediatric patients, with around 920 beds. It has a medical staff of 1,700 doctors and a support staff of 30,000 employees.
Johns Hopkins Hospital has four cancer-related departments under the guidance of the Sidney Kimmel Comprehensive Cancer Center: Cancer and Palliative Care, Cancer Immunology Center, Cancer Pain Management, and the Cancer Risk Assessment Programs.
The Center's mission is to provide cancer patients with quality medical care. It is also responsible for cancer research endeavors.
Though Johns Hopkins Hospital is not a cancer-specific medical facility, the Kimmel Cancer Center is ranked third in the nation in cancer care facilities. In most cases, mesothelioma patients are treated at the Center's Geriatric Oncology Program.
4. Mayo Clinic (Rochester, MN):
The Mayo Clinic is a non-profit health care provider and medical research group based in Rochester, Minnesota. It was the first non-profit medical group, founded by Dr. William Mayo in 1889.
Currently, the Mayo Clinic is also the largest entity of its type; in addition to its Rochester campus, it operates facilities in Scottsdale, Arizona, and Jacksonville, Florida.
The main campus, which has a 1,132-bed capacity, provides general medical and well as surgical services. The Rochester Mayo Clinic is also the center of the Mayo Clinic Health System, a network of hospitals and clinics serving more than 70 communities in Minnesota, Wisconsin, and Iowa.
Its Department of Oncology is one of the world's largest and works closely with the Mayo Clinic Cancer Center, a research facility that investigates cancer, treatment options, and preventive medicine.
Specialists at the Mayo Clinic have vast experience in diagnosing and treating all types of cancer, including lung cancer and mesothelioma.
5. Dana-Farber Cancer Institute (Boston, MA):
This small 30-bed medical facility is affiliated with Harvard University Medical School and is part of a National Cancer Institute-designated Comprehensive Care Center. A
long with Brigham and Women's Cancer Center, Dana Farber runs the International Mesothelioma Program (IMP), which is located in the Brigham and Women's Cancer facility in Boston.
The IMP treats 300 mesothelioma patients a year. Though this number seems small, it's a significant portion of the nearly 2,000 patients which are diagnosed with mesothelioma each year in the U.S. Founded by Dr. David Sugarbaker, MD, the IMP focuses on research, treatment, and support of mesothelioma patients and their families.
Getting Legal Help
Don't forget to fill out our form to get our free Financial Compensation Packet, filled with information on the experienced asbestos and mesothelioma attorneys in your area. Remember to use our Asbestos Attorney Locator Tool to find a experienced mesothelioma attorney in your area. If you have questions, contact us toll-free at 800-793-4540.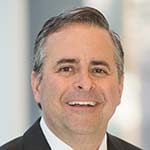 Paul Danziger grew up in Houston, Texas and earned a law degree from Northwestern University School of Law in Chicago. For over 25 years years he has focused on representing mesothelioma cancer victims and others hurt by asbestos exposure. Paul and his law firm have represented thousands of people diagnosed with mesothelioma, asbestosis, and lung cancer, recovering significant compensation for injured clients. Every client is extremely important to Paul and he will take every call from clients who want to speak with him. Paul and his law firm handle mesothelioma cases throughout the United States.