Page Updated on December 20, 2022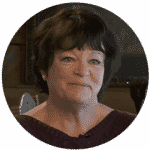 Marilyn & Family
"There aren't enough words to describe how much our family appreciates everything you have done for us since we met 4 years ago. I feel a very special bond between us that will continue for a very long time."
Dale R.
"When dad was diagnosed with mesothelioma, our world was turned upside down. Not knowing what to do next, I researched and interviewed many firms. Some firms were nothing more than marketers. Others offered up call screeners to take my name and number. And then there was Mesothelioma Lawyer Center. It was with them that I found peace, knowledge and professionalism. They have done everything they said they would do and then some. Contacting Mesothelioma Lawyer Center was the best decision I could have made for my family."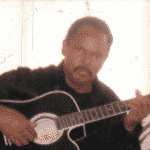 Mylon B.
"The doctors I met said there was nothing that could be done for me. One said I should make funeral arrangements. You directed me to the right doctor and so here I am. You guys were my life saver. Without your firm, I would not have had the financial resources or medical assistance I needed so badly."
Doug D.
"I was truly lost and did not know which way to go when I was diagnosed. Thankfully, Mesothelioma Lawyer Center came to my rescue. Your website and other resources have helped me and my family understand this terrible cancer."
Mr. and Mrs. Evans
"When diagnosed with mesothelioma it was like falling into a dark hole but the Patient Advocates at Mesothelioma Lawyer Center told us "Don't worry, this is what you do, this is how we will help you." They gave us recommendations and have been there all along the way. Not everyone you talk to in law firms understand how critical this is but Mesothelioma Lawyer Center does."
Nellie
"My family will forever be grateful to you for your care, compassion, understanding and support during our crisis. Thank you for your words of comfort and encouragement, and for making it possible for us to gather with family and seek help without any worry about work responsibilities. You have such an exemplary and kind heart and we cannot thank you enough for all you did (and continue to do) to help us get through a difficult time."
Gurtie
"With my husband passing away so many details needed to be taken care of. The attorneys have always taken their time with us when I didn't understand the paperwork and explained everything in a language that I could understand."
Sharrie
"From the first phone call through meetings at our home, depositions and the entire claim process, your firm and its people were absolutely wonderful. They were sensitive to our needs, answering all our questions and working diligently on our behalf. We're extremely impressed and grateful."
Mary H.
"We really did not know where to turn when my husband was diagnosed, and you helped us find a doctor and a support group. Thanks again to your very kind staff."
FREE Financial Compensation Packet
Info on law firms that will recover your

highest compensation

Learn how to get paid in 90 days
File for your share of $30 billion in trust funds