Frequently Asked Questions About Mesothelioma and the Military
Page Updated on September 13, 2023
Veterans account for nearly 30% of all mesothelioma diagnoses. Veterans diagnosed with mesothelioma have a lot of questions. Get answers to the most pressing FAQs about mesothelioma in the military, asbestos exposure, symptoms, treatment options, benefits, and more.
If you or a loved one have been diagnosed with mesothelioma, asbestos-related lung cancer, or asbestosis, you may be eligible for substantial compensation. There is currently over $30 billion in asbestos trust funds set up for those who are victims of asbestos-related diseases. Fill out our form to receive our free Financial Compensation Packet. Our packet is loaded with information on experienced mesothelioma attorneys in your area, how to file a claim for asbestos trust funds, how to get paid in 90 days, and more.
FREE Financial Compensation Packet
Info on law firms that will recover your

highest compensation

Learn how to get paid in 90 days
File for your share of $30 billion in trust funds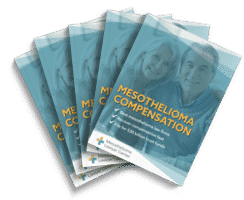 Free

Financial Compensation Packet
Info on law firms that will recover your

highest compensation

Learn how to get paid in 90 days
File for your share of $30 billion in trust funds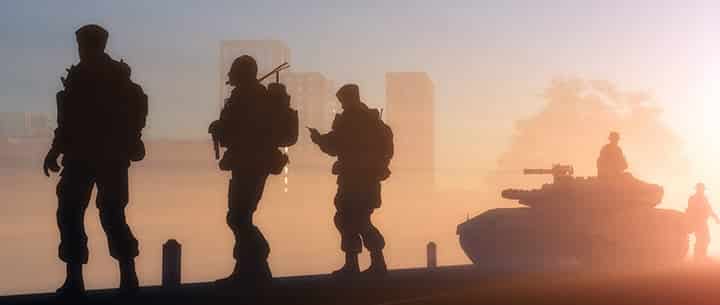 What Is Mesothelioma?
Mesothelioma is a cancer of the mesothelium, the tissue surrounding organs and cavities in the body. The most common form is pleural mesothelioma, cancer of the tissue around the lungs.
The second most common is peritoneal mesothelioma, which affects tissue in the abdomen. Mesothelioma sometimes affects the sac that surrounds the heart (pericardium), although this is very rare.
What Are the Symptoms of Mesothelioma?
Symptoms of mesothelioma can take up to 50 years to become apparent. Symptoms of pleural mesothelioma include shortness of breath, chest pain, coughing, abdominal pain, and abdominal swelling.
Symptoms of peritoneal mesothelioma include abdominal pain and swelling, diarrhea and constipation, and unintentional weight gain or weight loss.
What Causes Mesothelioma?
Asbestos exposure is the only known cause of mesothelioma. Asbestos enters the human body chiefly through the respiratory system. Mesothelioma patients usually breathe the fibrous minerals when they come into contact with asbestos.
These fibers then find their way into the lungs or chest cavity and irritate the tissue there. Over time, the irritated tissue cells can mutate into cancerous growths.
Does Asbestos Cause Other Illnesses?
Asbestos is the only known cause of mesothelioma and also a non-cancerous type of lung scarring called asbestosis.
Asbestos exposure can also cause lung cancer. It may cause other types of cancer, especially those that occur in the airways or abdomen.
Asbestos may cause or contribute to respiratory illnesses like chronic obstructive pulmonary disorder (COPD).
Why Do So Many Veterans Have Asbestos Illnesses?
Veterans are overrepresented in mesothelioma diagnoses because the military used asbestos extensively. All military branches used asbestos, with the peak years of use between the 1930s and 1970s.
Asbestos was useful because it was cheap, abundant, and excellent at resisting heat and fire. The military used it in insulation, ships, equipment, machines, vehicles, and aircraft.
It wasn't until the late 1970s that the Environmental Protection Agency began to regulate the use of asbestos. By then, large numbers of members of the armed forces had been exposed.
The federal government, the medical community, and many veterans are now aware that long-term exposure to asbestos fibers may cause malignant mesothelioma and other asbestos-related diseases.
Which Veterans Are at Greatest Risk for Mesothelioma?
All veterans are at greater risk for mesothelioma than the general population. Veterans of the U.S. Navy have the highest risk of asbestos illnesses like mesothelioma.
While all branches of the military used asbestos, the Navy used it the most extensively. For several decades, asbestos went into nearly every component of ships.
Specific jobs in the military put service members at an increased risk of asbestos exposure and later risk of developing mesothelioma:
Navy boiler and engine room workers
Insulation installers or repairers
Construction workers
Demolition workers
Mechanics
Electricians
Pipefitters
Is Mesothelioma a VA Disability?
According to the U.S. Department of Veterans Affairs (VA), mesothelioma caused by asbestos exposure during military service is a qualifying disability. Veterans with mesothelioma can apply for disability compensation benefits and healthcare.
Veterans are eligible for disability compensation if the mesothelioma is found to be service-related and if their discharge from the armed forces was honorable.
The VA also recognizes other asbestos illnesses that may be eligible for compensation depending on individual factors:
Lung cancer
Other cancers, including gastrointestinal cancers, larynx or pharynx cancer, bronchus cancer, and urogenital cancer
Asbestosis
Pleural effusion
Pleural plaques
How Much Compensation Can Veterans With Mesothelioma Get?
Disability benefit amounts depend on the disability rating assigned to a veteran. Mesothelioma and lung cancer caused by asbestos exposure are both considered 100% disabling.
The 2023 disability amount for a single veteran with no dependents and a 100% disability rating is $3,621.95 per month. Other asbestos illnesses are assigned a disability rating from 10% to 100%, depending on individual factors.
Can Families Get VA Benefits After a Veteran Dies From Mesothelioma?
The VA provides a $2,000 burial benefit to families of deceased veterans. The family or individual must show that they paid the funeral expenses to get the benefit. They must also prove that the veteran died from a service-related condition.
How Do I Qualify for VA Benefits?
To qualify for VA benefits for mesothelioma, you must prove two things:
You have a health condition that was caused by asbestos exposure.
You were exposed to asbestos while serving in the military.
How Do You Prove Asbestos Exposure in the Military?
The VA lists several documents a claimant must submit to qualify for benefits related to asbestos and mesothelioma:
Medical records that prove you have mesothelioma or another asbestos-related condition
Service records to show your role and area of specialty in the military
A statement from a doctor that your role in the military is connected to your current illness
How Do I File a Claim for VA Asbestos Benefits?
The VA provides several ways to file a claim. You can file online, file by mail, or file in person. You can use a Veteran Service Organization (VSO) representative to help you file. You can also work with a lawyer experienced in helping veterans and in asbestos cases to gather evidence and make a claim.
How Long Does it Take to Get Benefits From a VA Claim?
On average, it takes about 100 days to process a VA disability claim. Every case is different. The timing varies depending on how long it takes to gather the needed evidence, the complexity of the disability or illness, and the type of claim filed.
Can You Sue the Military for Asbestos Exposure?
Veterans cannot sue the military or the federal government for past asbestos exposure. The VA provides an avenue for getting the compensation you need for your disability.
Veterans can sue asbestos companies that supplied the military. Most asbestos lawsuits end in settlements, but some go to trial. Veterans can also make claims with asbestos trust funds set up by companies that went bankrupt.
Does a Lawsuit Against Asbestos Companies Affect VA Benefits?
A lawsuit or asbestos trust fund is a valid way to seek additional compensation for past asbestos exposure. Any compensation you receive this way will not affect the compensation you get through the VA.
Where Can I Get Treatment for Mesothelioma as a Veteran?
In addition to disability benefits, the VA provides qualifying veterans with medical care. Because mesothelioma is so prevalent in veterans, some VA medical facilities offer mesothelioma care and access to specialists:
Michael E. DeBakey VA Medical Center, Houston, TX
VA Boston Healthcare System, Boston, MA
VA Greater Los Angeles Healthcare System, Los Angeles, CA
Miami VA Healthcare System, Miami, FL
Where Can I Get More Information on Legal Help?
Remember to fill out our form to get your free Financial Compensation Packet, with information on experienced asbestos and mesothelioma lawyers in your area. Keep in mind that if you have mesothelioma, asbestos-related lung cancer, or asbestosis, you may be eligible for considerable compensation. For additional assistance, contact us at 800-793-4540.
FREE Financial Compensation Packet
Info on law firms that will recover your

highest compensation

Learn how to get paid in 90 days
File for your share of $30 billion in trust funds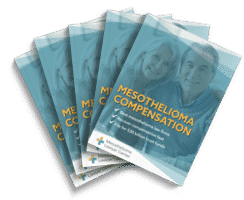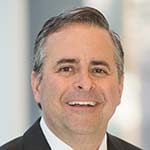 Paul Danziger grew up in Houston, Texas and earned a law degree from Northwestern University School of Law in Chicago. For over 25 years years he has focused on representing mesothelioma cancer victims and others hurt by asbestos exposure. Paul and his law firm have represented thousands of people diagnosed with mesothelioma, asbestosis, and lung cancer, recovering significant compensation for injured clients. Every client is extremely important to Paul and he will take every call from clients who want to speak with him. Paul and his law firm handle mesothelioma cases throughout the United States.