Mesothelioma Support Guide
Page Updated on February 02, 2022
If your doctor tells you that you've been diagnosed with asbestos-related cancer, you'll probably feel anxious, depressed, and frightened. You may even feel a sense of hopelessness and worry about the loved ones you will leave behind. Consider the benefits of having a mesothelioma support guide as you go through these uncertain times.
Over $30 billion has been set aside in trust funds to help victims and their loved ones cope with the financial and emotional impact of mesothelioma, asbestos-related lung cancer, or asbestosis. Fill out our form to get a free Financial Compensation Packet. You'll learn about knowledgeable mesothelioma lawyers in your area, how to get paid in 90 days, how to file a claim for the asbestos trust funds, and more.
FREE Financial Compensation Packet
Info on law firms that will recover your

highest compensation

Learn how to get paid in 90 days
File for your share of $30 billion in trust funds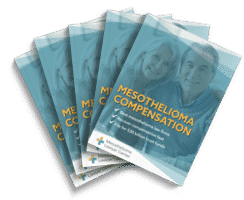 Free

Financial Compensation Packet
Info on law firms that will recover your

highest compensation

Learn how to get paid in 90 days
File for your share of $30 billion in trust funds
Learn About Mesothelioma
One of the first things you should do after a mesothelioma cancer diagnosis is find out as much as possible about the disease. Learn how it's treated and what factors determine your quality of life issues and life expectancy.
Once the initial shock wears off, consider asking your doctor specific questions about the cancer. Some important questions for your medical team include:
Where is the exact location of the asbestos cancer

in my body?

What stage of development

is my mesothelioma in?

Is my cancer treatable with surgery

?

Has my mesothelioma metastasized to other parts of my body?
What are the available mesothelioma treatments

?

What other tests or procedures do I need to have done?
What are the pros and cons of the various cancer treatments?
Can anyone in my family get mesothelioma cancer

?
It's a good idea to have a close friend or family member accompany you to doctor visits during these post-diagnosis appointments. Not only can another person help you think of questions to ask your physician, but they can provide much-needed emotional support.
You may feel apprehensive about this educational process, but you'll discover that the more informed you are about mesothelioma, the less anxious you'll be.
While there is currently no cure, treatments can ease the symptoms of mesothelioma and give you much more time to spend with friends and loved ones.
Learning about what your healthcare provider can do during the treatment and what you can expect will better prepare you to cope with all the things that come with being a mesothelioma victim.
Communication, Not Isolation
Though you may feel the need to shield your friends and loved ones from your emotions, especially negative ones such as sadness or anger, keep in mind that this may make the process more difficult. Right now, you need support from loved ones more than ever.
Pretending that nothing bad has happened or putting up a facade of false cheer may end up hurting you in the long run as you won't have an outlet to share your experiences and frustrations.
Be Honest About Your Illness
Leading psychiatrists recommend that mesothelioma patients be honest with everyone, including your doctor, and express how you are feeling. Don't let relatives or close friends try to protect you from bad news. Such attempts to bolster your spirits will usually backfire and leave you isolated.
The best thing to do for yourself is to keep the lines of communication open. Remember that in situations such as this, emotional honesty is the best policy.
It is perfectly acceptable to want to withdraw from family and friends and find your own solace, but keep in mind that eventually, it's recommended that you seek out some support, whether through family or friends or through a support group.
Finding Support
A mesothelioma diagnosis can be devastating. Find a support group to help you cope emotionally. While it is true that you may be able to get emotional and financial support from family and friends, there are various outside sources of assistance available to mesothelioma patients that may help you to cope with your situation better.
Local and State Agencies
For practical support for the challenges of living with mesothelioma, you may wish to contact your local or state government and request home care services. Your local government health care agency may authorize visits by a nurse or a physical therapist to your home. 
Other types of assistance can include housekeeping assistance, escort to medical appointments, and caregiver respite assistance. You may wish to seek help from a non-profit group like Easter Seals.
Easter Seals and similar entities are community-based health agencies geared to helping persons with disabilities and serious illnesses maintain their dignity, independence, and quality of life.
Support Groups
Get in touch with support groups geared specifically toward cancer and mesothelioma victims for emotional assistance. The makeup and focus of such groups vary widely.
For example, some are led by professional behavioral health specialists such as psychologists or social workers, while others are peer or self-help groups directed by other mesothelioma patients.
In both types of support groups, while the specific points of discussion or methodology may differ, the desired result is the same: to allow you to express your fears and hopes in a setting where other members know what you're going through.
Support is essential after receiving a mesothelioma diagnosis. Turn to friends and family, but also rely on medical professionals and support agencies for help during this difficult time.
Religious Organizations
If you need spiritual guidance, local religious organizations or leaders can assist you to deal with weighty matters such as grief counseling, coping with death, physical and emotional pain, and the meaning of life. Your local church or synagogue can refer you to clergy who are well prepared in these matters.
Getting Legal Help
Don't forget to fill out our form to get our free Financial Compensation Packet, filled with information on qualified asbestos and mesothelioma attorneys in your area. For additional assistance, contact us at 800-793-4540.
FREE Financial Compensation Packet
Info on law firms that will recover your

highest compensation

Learn how to get paid in 90 days
File for your share of $30 billion in trust funds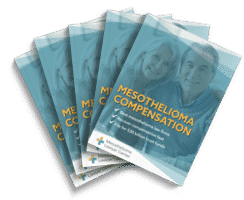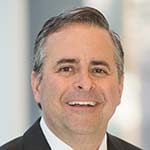 Paul Danziger grew up in Houston, Texas and earned a law degree from Northwestern University School of Law in Chicago. For over 25 years years he has focused on representing mesothelioma cancer victims and others hurt by asbestos exposure. Paul and his law firm have represented thousands of people diagnosed with mesothelioma, asbestosis, and lung cancer, recovering significant compensation for injured clients. Every client is extremely important to Paul and he will take every call from clients who want to speak with him. Paul and his law firm handle mesothelioma cases throughout the United States.