Mesothelioma Support Guide
Page Updated on August 25, 2023
A mesothelioma support guide can be a great help as you go through these uncertain times. A mesothelioma diagnosis can leave you feeling anxious, depressed, and frightened. Getting information, support, and resources is essential for coping with this difficult illness.
Over $30 billion has been set aside in trust funds to help victims and their loved ones cope with the financial and emotional impact of mesothelioma, asbestos-related lung cancer, or asbestosis. Fill out our form to get a free Financial Compensation Packet. You'll learn about knowledgeable mesothelioma lawyers in your area, how to get paid in 90 days, how to file a claim for the asbestos trust funds, and more.
FREE Financial Compensation Packet
Info on law firms that will recover your

highest compensation

Learn how to get paid in 90 days
File for your share of $30 billion in trust funds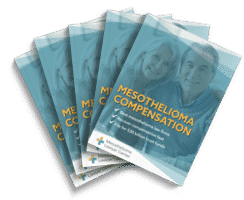 Free

Financial Compensation Packet
Info on law firms that will recover your

highest compensation

Learn how to get paid in 90 days
File for your share of $30 billion in trust funds
What Is Malignant Mesothelioma?
At the most basic level, it's important to understand the disease you are facing. Mesothelioma is a rare and aggressive type of cancer caused by asbestos exposure. Mesothelioma develops in the mesothelium, a thin layer of tissue that surrounds organs.
Pleural mesothelioma is the most common type and develops around the lungs. The next most common is peritoneal mesothelioma, which grows in the abdomen. Extremely rare is pericardial mesothelioma around the heart and testicular mesothelioma.
How Did I Get Mesothelioma?
The only known cause of mesothelioma is asbestos exposure. Most people with a mesothelioma diagnosis were exposed to asbestos at work. Mesothelioma symptoms often do not appear for decades, so you were likely exposed many years ago at one or more jobs.
How Is Mesothelioma Treated?
The primary treatment for mesothelioma is a combination of two or more of the following:
Surgery
Chemotherapy
Radiation therapy
Immunotherapy
What Is the Life Expectancy for Mesothelioma?
The average life expectancy for all types of mesothelioma is between 12 and 21 months. Factors that extend life expectancy include an early diagnosis, aggressive treatment, and being female, younger, and in relative good health.
Does Anyone Live a Long Time After a Mesothelioma Diagnosis?
Mesothelioma is aggressive, and the prognosis is usually poor, even with treatment. Remission is rare, as is survival longer than a year or two. However, it does happen. Some people have gone into remission, and a few have lived years and even decades after a mesothelioma diagnosis.
Get the Facts About Your Diagnosis
A general understanding of mesothelioma can help. Even more important is to get the facts about your diagnosis. The disease is different for everyone, including appropriate treatments and life expectancy.
Ask your doctor as many questions as you have about your diagnosis. Some essential questions for your medical team include:
Where is the exact location of the asbestos cancer

in my body?

What stage of development

is my mesothelioma in?

Is my cancer treatable with surgery

?

Has my mesothelioma metastasized to other parts of my body?
What are the available mesothelioma treatments

?

What other tests or procedures do I need to have done?
What are the pros and cons of the various cancer treatments?
Can anyone in my family get mesothelioma cancer

?
Having a close friend or family member accompany you to doctor visits during these post-diagnosis appointments is a good idea. Not only can another person help you think of questions to ask your physician, but they can provide much-needed emotional support.
You may feel apprehensive about this educational process, but you'll discover that the more informed you are about mesothelioma, the less anxious you'll be.
While there is currently no cure, treatments can ease the symptoms of mesothelioma and give you much more time to spend with friends and loved ones.
Learning about what your healthcare provider can do during the treatment and what you can expect will better prepare you to cope with all the things that come with being a mesothelioma victim.
Coping Tips After a Mesothelioma Diagnosis
The more support you get after a mesothelioma diagnosis, the easier it will be to cope with this terrible illness. Here are some important things to remember as you navigate your new reality.
Focus on Communication, Not Isolation
Though you may feel the need to shield your friends and loved ones from your emotions, especially negative ones such as sadness or anger, keep in mind that this may make the process more difficult. Right now, you need support from loved ones more than ever.
Pretending that nothing bad has happened or putting up a facade of false cheer may end up hurting you in the long run, as you won't have an outlet to share your experiences and frustrations.
Be Honest About Your Illness
Leading psychiatrists recommend that mesothelioma patients be honest with everyone, including their doctor, and express their feelings. Don't let relatives or close friends try to protect you from bad news. Such attempts to bolster your spirits will usually backfire and leave you isolated.
The best thing to do for yourself is to keep the lines of communication open. Remember that in situations such as this, emotional honesty is the best policy.
It is perfectly acceptable to want to withdraw from family and friends and find your own solace, but keep in mind that eventually, it's recommended that you seek out some support, whether through family or friends or through a support group.
Let Family and Friends Help
Your loved ones will also suffer with this diagnosis, and they want to help. Letting them help support you during this challenging time benefits you both.
Be clear about the kind of support you want. Let your friends and family know if you need someone to listen or if you would rather just spend time with them doing fun activities. Ask for help with practical matters if you need it, such as housekeeping or cooking.
Types of Mesothelioma Support
Loved ones can provide a lot of great social support, which is essential after a diagnosis. It might not be enough, though. As you cope with your illness and everything that comes with it, consider the types of practical support you will need:
Medical Care
Getting treatment for mesothelioma should be a top priority after a diagnosis. Your doctor and diagnosing oncologists can recommend specialists and treatment facilities in your area.
Because mesothelioma is rare, many oncologists have never treated it. It is essential to reach out to specialists so you can access the best treatment and medical care. You might have to travel to reach a cancer center with physicians who have experience treating mesothelioma.
Mental Health Care
Mesothelioma affects your body and also your mental health. Don't overlook this vital aspect of cancer care. Mesothelioma and the effects of treatment can cause fear, anxiety, and depression and even trigger a mental illness.
Talk to your medical team about getting mental health care. You could benefit from a therapist or a counselor who specializes in working with cancer patients.
Home Care
As your symptoms worsen or treatment side effects kick in, you might find it difficult to do normal daily tasks. Many mesothelioma patients benefit from support in the home. Consider hiring a personal care worker, a healthcare worker, or a family member who can assist in the home and make your life easier and more comfortable.
Legal and Financial Support
Mesothelioma treatment is expensive. You are also facing difficult financial choices related to end-of-life decisions. A financial professional can provide advice and help you make these tough decisions.
One way to address financial issues related to mesothelioma is to take legal action. Because most mesothelioma cases are caused by negligent asbestos exposure, you are likely eligible to file a mesothelioma lawsuit or make an asbestos trust fund claim.
Work with an experienced mesothelioma and asbestos lawyer to seek compensation. They can give you the best chance of recovering damages that will help cover expensive medical costs.
End-of-Life Support
Unfortunately, mesothelioma is usually a terminal diagnosis. At some point, you will be dealing with end-of-life decisions and needs. Plan now for how you will cope with this transition.
Hospice care and palliative programs offer a broad spectrum of support for patients in this situation. Your medical team can recommend a program or hospice center.
Finding Support Groups for Cancer and Mesothelioma
A mesothelioma diagnosis can be devastating. Find a support group to help you cope emotionally. Get in touch with support groups geared specifically toward cancer and mesothelioma victims for emotional assistance. The makeup and focus of such groups vary widely.
For example, some are led by professional behavioral health specialists such as psychologists or social workers, while others are peer or self-help groups directed by other mesothelioma patients.
Here are some resources to help you find a mesothelioma or cancer support group:
Religious Organizations
If you need spiritual guidance, local religious organizations or leaders can assist you to deal with weighty matters such as grief counseling, coping with death, physical and emotional pain, and the meaning of life. Your local church or synagogue can refer you to clergy who are well prepared in these matters.
How Can I Help Someone With Mesothelioma?
A mesothelioma diagnosis is not just devastating for the patient. It also affects their loved ones. If you care about someone with mesothelioma, you are suffering too and might not know what to do. Here are some tips and ideas for supporting a loved one with mesothelioma:
Offer your support. This might sound simple, but the offer of help isn't necessarily apparent. Tell your loved one that you are available and willing to provide support.
Ask what they need. Don't make assumptions about what the patient needs or wants. Instead, ask them. Ask for specific things you can do to help. It might be a ride to an appointment or simply some time spent listening to what they're going through.
Be a good listener. Your loved one will have specialists and experts working on their behalf, so they probably don't need your advice or guidance. Instead, what they need is a caring person to listen. Be a thoughtful listener and only offer help or advice if they ask for it.
Provide a sense of normalcy. As their world is turned upside down, your loved one will appreciate anything that remains the same. Keep up routines with them as much as possible. Do activities with them that are normal and that provide some distraction.
Getting Legal Help
Don't forget to fill out our form to get our free Financial Compensation Packet, filled with information on qualified asbestos and mesothelioma attorneys in your area. For additional assistance, contact us at 800-793-4540. 
FREE Financial Compensation Packet
Info on law firms that will recover your

highest compensation

Learn how to get paid in 90 days
File for your share of $30 billion in trust funds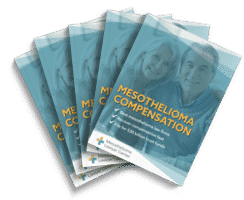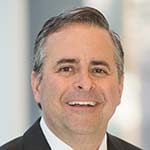 Paul Danziger grew up in Houston, Texas and earned a law degree from Northwestern University School of Law in Chicago. For over 25 years years he has focused on representing mesothelioma cancer victims and others hurt by asbestos exposure. Paul and his law firm have represented thousands of people diagnosed with mesothelioma, asbestosis, and lung cancer, recovering significant compensation for injured clients. Every client is extremely important to Paul and he will take every call from clients who want to speak with him. Paul and his law firm handle mesothelioma cases throughout the United States.