Veterans & Mesothelioma Cancer Guide
Page Updated on September 12, 2023
Veterans account for 30% of all mesothelioma diagnoses. Military veterans have high rates of mesothelioma because of the extensive use of asbestos in all branches of the military. The VA offers benefits and medical care to qualifying veterans with asbestos illnesses.
If you or a loved one suffer from mesothelioma, asbestos-related lung cancer, or asbestosis, you may qualify for substantial compensation. We invite you to fill out our form today for a free Financial Compensation Packet, filled with information about experienced mesothelioma lawyers in your area, how to get paid in 90 days, how to file an asbestos trust fund claim, and much more.
FREE Financial Compensation Packet
Info on law firms that will recover your

highest compensation

Learn how to get paid in 90 days
File for your share of $30 billion in trust funds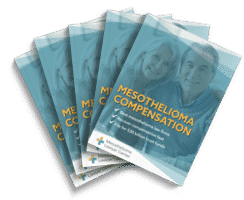 Free

Financial Compensation Packet
Info on law firms that will recover your

highest compensation

Learn how to get paid in 90 days
File for your share of $30 billion in trust funds
Facts About Mesothelioma in Veterans
Mesothelioma is a rare type of cancer that develops in the mesothelium and is caused by asbestos exposure. The most common type of mesothelioma, pleural mesothelioma, develops in the part of the mesothelium that surrounds the lungs.
Military veterans have some of the highest rates of mesothelioma in the U.S. Approximately 30% of all people diagnosed with mesothelioma are veterans.
Why Do Veterans Get Mesothelioma at High Rates?
Veterans are overrepresented in mesothelioma diagnoses because all branches of the military used asbestos extensively. The peak years of asbestos use were between approximately 1930 and the 1970s.
Asbestos was used as an insulating and fireproofing material in equipment, machinery, buildings, ships, vehicles, and aircraft.
Which Veterans Are at Greatest Risk for Mesothelioma?
Veterans from any branch of the military who served during times of peak asbestos use are at risk for mesothelioma and other asbestos illnesses. The U.S. Navy used the most asbestos because it was a crucial component in ships.
Veterans in the following roles in any military branch have a particularly high risk of being diagnosed with mesothelioma:
Boiler workers
Insulation installers
Shipyard workers
Engine room workers
Vehicle and aircraft repairers
Pipefitters
Construction workers
Demolition workers
Family members of military men and women were also at risk for asbestos exposure and later illness. They may have brought asbestos fibers home on their clothing, exposing members of the household.
Are Veterans at Risk for Other Asbestos Illnesses?
Yes, exposure to asbestos in the past can lead to mesothelioma but also many other illnesses:
Asbestosis
Pleural plaques
Lung cancer
Other types of cancer
How Does the VA Support Veterans With Mesothelioma?
The U.S. Department of Veterans Affairs (VA) is the federal government agency that provides qualifying veterans with benefits and healthcare. The VA supports veterans with mesothelioma by offering disability compensation, specialist medical care, and compensation and funeral benefits for families of veterans.
History of Asbestos Use in the Military
Connections between asbestos exposure and health problems have been known for decades, but companies suppressed that information for many years. The widespread use of asbestos-laden materials in the military peaked in the 1940s during World War II.
As early as the 1960s, many ex-sailors, Marines, and shipyard workers began to show symptoms of asbestos diseases, including asbestosis and mesothelioma. Also, many World War II-era vessels were in active service in Korea and Vietnam. This exposed even more people to asbestos long after World War II ended.
At the height of asbestos' widespread use, military and civilian personnel in the Army, Air Force, Marine Corps, and Coast Guard were exposed to asbestos fibers in tiles, construction materials, automotive parts (such as brakes and clutches), and the insulation used in steam pipes.
Engineers and construction workers involved in erecting or renovating barracks, repair facilities, offices, and schools on military bases are thus more likely to be exposed to asbestos fibers. However, due to the widespread use of asbestos before its initial restriction by the U.S. government in the late 1970s, anyone is at risk of being exposed.
World War II and Asbestos Use
All branches of the military used asbestos before the late 1970s. The U.S. Navy was an especially large user of asbestos-containing materials (ACMs), particularly during World War II. Large amounts of asbestos were added to the building materials used to build Navy vessels of all types to help protect them from fires.
Asbestos was also widely used in naval ships and shore facilities built between World War II and the early stages of the Vietnam War. Asbestos materials are mainly found in fire-prone areas such as ships' engineering spaces and boiler rooms.
Not only was combat and support ships' hulls made with asbestos-laden steel, but their electrical systems, including the insulation and wiring, were also manufactured with asbestos-containing materials (ACMs).
Korean War and Asbestos Use
Like World War II, military personnel were exposed to asbestos during the Korean War. A good majority of equipment used during the Korean War was manufactured during the World War II era.
Along with the Merchant Marine and Navy ships that were created with loads of asbestos, barracks, chow halls, shops, and buildings that housed all branches of the military were laden with asbestos during the Korean War.
Many who served in the Korean War began experiencing mesothelioma and asbestosis symptoms during the 1980s, and by the 1990s, thousands were diagnosed with these dangerous diseases.
The average age of those who served in the Korean War who developed an asbestos-related disease is around 65 because of the long dormancy period associated with the illnesses.
As veterans reach their 70s, more cases of mesothelioma come to light as symptoms of mesothelioma begin to surface. As diseases go, mesothelioma is not a common affliction. Averages of 3,000 new cases are diagnosed each year.
Vietnam War and Asbestos Use
Vietnam veterans were also exposed to asbestos in numerous ways. Regardless of what branch the veterans served in during Vietnam, the risk of asbestos exposure was extremely high, resulting in thousands of severe illnesses.
The Navy particularly placed veterans at the highest risk for exposure. Every naval ship contained asbestos in various parts, from tiles, cables, pipes, and gaskets. Of course, this is not to say that veterans in other service branches weren't at risk for exposure.
Much like the wars that preceded Vietnam, asbestos was used in motorized vehicles, barracks, insulation, ceiling tiles, flooring tiles, brakes, gaskets, and more.
Asbestos in the U.S. Navy
The U.S. Navy has always considered fire at sea one of the most significant hazards to its ships and their crews. In turn, measures are taken to reduce fire-related damage. Therefore, many Navy personnel assigned to refit or repair naval vessels were exposed before the health risks of asbestos were officially acknowledged in the 70s.
After the U.S. entered the war in late 1941, the Navy expanded in size to meet the needs of a global conflict. The U.S. Navy started World War II with several hundred warships and auxiliary vessels, but by the time the war ended in August of 1945, it operated over 1200 warships.
All of these vessels, whether they were combatants or support craft such as tankers and transports, were full of asbestos.
Warships were especially packed with asbestos. Almost every compartment or component of a fighting ship had asbestos insulation or parts built with the mineral to prevent fires from spreading. In addition, sailors assigned as firefighters wore protective gear such as fire proximity suits made from asbestos fibers.
Although the Navy's intentions may have been geared toward safety, the long-term effects of extensive use of asbestos in its ships proved to be negative.
VA Benefits for Mesothelioma and Asbestos Exposure
That veterans are at such a high risk of mesothelioma is a tragedy. Victims of this terrible disease and their families can access resources and benefits through the VA.
Is Mesothelioma a VA Disability?
Yes, the VA considers mesothelioma to be a disabling illness. Many people with mesothelioma are very sick and unable to work or do other activities. They are facing a terminal illness that affects every aspect of their lives. Veterans who qualify can receive monthly compensation for mesothelioma as a disability.
What Is the VA Rating for Mesothelioma?
The VA rates disabilities to determine how much compensation a veteran is entitled to receive. Mesothelioma is rated 100% disabling, allowing veterans with this diagnosis to get full benefits.
Lung cancer caused by asbestos also has a rating of 100%. Other asbestos illnesses can be rated anywhere from 10% to 100%, depending on individual factors.
Other Types of VA Compensation for Mesothelioma
Monthly disability compensation is just one benefit veterans with mesothelioma might qualify for. Other types include:
Special Monthly Compensation. This type of compensation is available to veterans in special circumstances, often those who need assistance in the home.
Dependency and Indemnity Compensation. Surviving spouses and dependent children of veterans who died from mesothelioma may qualify for this type of monthly compensation.
Burial Benefits. Survivors can also qualify for a one-time benefit to help pay funeral and burial costs.
Am I Eligible for VA Mesothelioma Benefits?
The VA determines who qualifies for benefits. To find out if you are eligible, you must file a claim with the VA. In general, you must be able to show two things to get benefits:
That you have a medical condition caused by asbestos exposure
That you encountered asbestos during your military service
The best way to make a successful VA benefits claim is to rely on the guidance of a Veterans Service Organization representative or asbestos lawyer. They can ensure you have all the paperwork and evidence necessary to get your benefits.
Where Can Veterans Get Specialty Treatment for Mesothelioma?
Another important benefit the VA offers veterans is healthcare. Qualifying veterans can get free medical care at VA hospitals and medical centers nationwide.
Some of the VA facilities that treat mesothelioma, have mesothelioma specialists on staff, or have access to world-class cancer treatment centers include:
Michael E. DeBakey VA Medical Center, Houston, TX
VA Boston Healthcare System, Boston, MA
VA Greater Los Angeles Healthcare System, Los Angeles, CA
Miami VA Healthcare System, Miami, FL
Getting Help
If you've been injured by asbestos, keep in mind that there is a good chance that you'll qualify for considerable compensation. Don't forget to fill out our form to get our free Financial Compensation Packet, filled with information on the experienced asbestos and mesothelioma attorneys in your area. If you have questions or need additional assistance, contact us at 800-793-4540.
FREE Financial Compensation Packet
Info on law firms that will recover your

highest compensation

Learn how to get paid in 90 days
File for your share of $30 billion in trust funds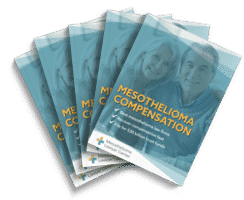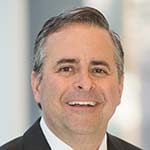 Paul Danziger grew up in Houston, Texas and earned a law degree from Northwestern University School of Law in Chicago. For over 25 years years he has focused on representing mesothelioma cancer victims and others hurt by asbestos exposure. Paul and his law firm have represented thousands of people diagnosed with mesothelioma, asbestosis, and lung cancer, recovering significant compensation for injured clients. Every client is extremely important to Paul and he will take every call from clients who want to speak with him. Paul and his law firm handle mesothelioma cases throughout the United States.