The Marines, Asbestos Exposure, and Mesothelioma
Page Updated on September 15, 2023
U.S. Marine Corps veterans are at high risk for mesothelioma due to the use of asbestos in the military. Many veterans were exposed to asbestos during their time in the service and now may develop mesothelioma and other related illnesses. If you are a Marine veteran with mesothelioma, you may qualify for benefits and compensation.
If you or a loved one were diagnosed with mesothelioma, asbestos-related lung cancer, or asbestosis, you might be eligible for substantial compensation. There is currently over $30 billion in asbestos trust funds set up for victims of asbestos-related diseases. We invite you to fill out our form today for a free Financial Compensation Packet, filled with information about experienced mesothelioma lawyers in your area, how to get paid in 90 days, how to file an asbestos trust fund claim and much more. 
FREE Financial Compensation Packet
Info on law firms that will recover your

highest compensation

Learn how to get paid in 90 days
File for your share of $30 billion in trust funds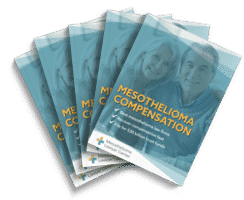 Free

Financial Compensation Packet
Info on law firms that will recover your

highest compensation

Learn how to get paid in 90 days
File for your share of $30 billion in trust funds
Why Are U.S. Marine Veterans at High Risk for Mesothelioma?
All military veterans are at a higher risk for developing mesothelioma than the general population. Approximately 30% of all diagnoses each year in the U.S. are in veterans of any military branch.
The Marine Corps' problems with mesothelioma and other related diseases stem from the U.S. government's use of asbestos in the past. The military used asbestos in insulation and fireproofing materials in both land installations and naval vessels.
Throughout much of the 20th Century, the Navy and Marines carried out their missions on ships that contained tons of asbestos-containing materials (ACMs). Federal regulations and the Bureau of Ships required the use of ACMs as insulation and fireproofing.
Though asbestos was used by the Navy and other armed services as early as the mid-1800s, the largest exposure occurred in the 40 years between World War II and the midpoint of the Cold War.
Which Marines Are Most at Risk for Mesothelioma?
Asbestos exposure is a known cause of mesothelioma, but not everyone exposed will be diagnosed with mesothelioma. Even among veterans with high exposure rates, mesothelioma is rare.
No amount of asbestos exosure is safe, but the Marine veterans with the highest risk for mesothelioma were repeatedly exposed to asbestos. Some of the military roles that put veterans at the greatest risk for mesothelioma include:
Construction
Demolition
Insulation repair and installation
Boiler work
Engine work
Mechanics
Work on ships or in shipyards
What Are the VA Benefits for Marines Exposed to Asbestos?
The U.S. Department of Veterans Affairs (VA) offers benefits to Marine veterans who meet two main qualifications:
They have an illness caused by asbestos exposure.
They were exposed to asbestos during their time in the service.
Veterans who qualify are entitled to various types of VA benefits:
Monthly Disability Compensation. Mesothelioma and asbestos lung cancer have a 100% VA disability rating. Veterans with these illnesses can get full disability compensation.
Special Monthly Compensation. Veterans whose illnesses require them to hire in-home care may qualify for this additional compensation.
Healthcare. Veterans with mesothelioma benefit from specialist cancer and mesothelioma care at VA medical facilities across the country.
Families of Marine veterans may also qualify for VA benefits. Monthly disability amounts account for spouses, dependent children, and, in some cases, parents.
Families can also claim Dependency and Indemnity Compensation after a veteran dies from mesothelioma. Funeral benefits are also available.
How to File a Claim for VA Benefits
If you qualify for VA benefits for mesothelioma, you must file a claim. It can take a few months to process a VA benefits claim and receive compensation, so it's important to start immediately.
Veterans can file in person or online and must submit three critical pieces of information:
Service records showing a position in the military that could have exposed you to asbestos
Medical records indicating a diagnosis of an asbestos illness
A signed statement from a doctor indicating that your illness is connected to asbestos exposure
A VA claim can be complicated. You can rely on a VSO (Veterans Service Organization) representative to help you or contact an experienced asbestos attorney to help you file.
Filing and getting benefits should be straightforward, but proving your past asbestos exposure can get complicated. These professionals will help you present the evidence necessary to get your benefits.
Can You Sue the MIlitary for Asbestos Exposure?
Veterans cannot sue the military or the federal government over past asbestos exposure. You do have other options in addition to VA benefits to receive additional compensation:
Mesothelioma Lawsuit. Marine Corps veterans can sue the companies that supplied the military with asbestos. These lawsuits often end in settlements for the veteran.
Asbestos Trust Fund Claim. Asbestos companies that went bankrupt created asbestos trust funds to compensate victims. You may qualify for one or more of these trusts.
Contact a mesothelioma law firm or lawyer to discuss these options. They do not impact your VA claims or lower your benefit amounts.
Where Did the Marine Corps Use Asbestos?
U.S. Marines have always been deployed for a wide range of missions, often working with other military branches. This put them at risk of exposure to asbestos in all types of equipment, vehicles, ships, aircraft, and buildings.
Two of the most important sources of asbestos exposure in Marines were on ships (and in shipyards) and in buildings on bases.
Asbestos in Ships and Shipyards
U.S. Navy veterans have the highest rates of asbestos illnesses of any military branch because of how much asbestos was used in ships. Marines often served on or were transported on these ships, putting them at risk.
During the decades that the military used asbestos, nearly every component of vessels contained asbestos materials. Asbestos was so important on ships because it is lightweight and excellent at insulating and protecting against fire.
Some of the components of ships that contained asbestos include:
Insulation in boilers, turbines, and engines
Pipe wrapping
Wall panels
Ceiling tiles
Fireproofing
Firefighting gear
Gaskets
Valves
Asbestos in Marine Corps Bases
Marines were also exposed to asbestos in onshore installations, especially those built during the Corps' wartime expansion. Once again, government regulations required the use of asbestos as fireproofing and insulation materials.
In both military and civilian industries, construction used asbestos more than any other. Buildings on many bases were constructed with asbestos in insulation, drywall, flooring, roofing materials, siding, and more.
Some Marine Corps bases continued to pose risks long after asbestos use stopped. The U.S. Environmental Protection Agency listed Arizona's Yuma Marine Corps Air Station as a Superfund site in 1990 due to asbestos and other contaminants.
Marine Corps Bases Known to Have Asbestos
Marine Corps Base Camp Pendleton, Oceanside, California
Marine Corps Base Camp Lejeune, Jacksonville, North Carolina
Marine Corps Air-Ground Combat Center Twentynine Palms, Twentynine Palms, California
Marine Corps Air Station Cherry Point, Havelock, North Carolina
Marine Corps Recruit Depot San Diego, San Diego, California
Marine Corps Recruit Depot Parris Island, Beaufort, South Carolina
Marine Corps Base Hawaii, Kaneohe Bay, Hawaii
Marine Corps Base Quantico, Quantico, Virginia
Mountain Warfare Training Center, Bridgeport, California
Marine Corps Detachment, Guantanamo Naval Base, Guantanamo Bay, Cuba
Marine Corps Air Station Iwakuni, Iwakuni, Japan
Marine Corps Base Camp Smedley Butler, Okinawa
Marine Corps Air Station Yuma, Yuma, Arizona
Marine Corps Air Station Miramar, Miramar, California
Camp H.M. Smith, Marine Corps Base Hawaii, Aiea, Hawaii
Marine Barracks, Washington, D.C.
Henderson Hall, Arlington, Virginia
Are Current Marines at Risk of Asbestos Exposure?
The military used asbestos so heavily that it remains a risk to Marines today. It lingers mostly in older buildings on bases. When disrupted for repairs or due to deterioration over time, these asbestos materials pose an exposure risk.
The Marine Corps has several programs in place to protect current service men and women from asbestos and its dangers:
The Marine Corps Asbestos Safety Program. This program institutes projects to abate asbestos from many Marine Corps installations. It provides training and safety gear for the men and women doing the work.
The Marine Corps Environmental Compliance and Protection Program. The Marine Corps must comply with federal and state environmental and safety regulations. This program ensures compliance with asbestos and other regulations.
The Asbestos Medical Surveillance Program. This U.S. Navy program includes the Marine Corps and keeps a record of asbestos exposure in service men and women. It also gives them access to medical screenings for asbestos illnesses.
Additional Information and Legal Assistance
Don't forget to fill out our form to get our free Financial Compensation Packet, filled with information on the experienced asbestos and mesothelioma attorneys in your area. Keep in mind that if you've been diagnosed with mesothelioma, asbestos-related lung cancer, or asbestosis, you may be eligible for considerable compensation. For additional assistance, contact us at 800-793-4540.
FREE Financial Compensation Packet
Info on law firms that will recover your

highest compensation

Learn how to get paid in 90 days
File for your share of $30 billion in trust funds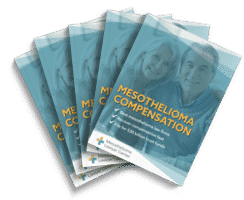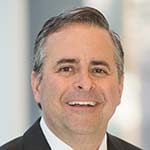 Paul Danziger grew up in Houston, Texas and earned a law degree from Northwestern University School of Law in Chicago. For over 25 years years he has focused on representing mesothelioma cancer victims and others hurt by asbestos exposure. Paul and his law firm have represented thousands of people diagnosed with mesothelioma, asbestosis, and lung cancer, recovering significant compensation for injured clients. Every client is extremely important to Paul and he will take every call from clients who want to speak with him. Paul and his law firm handle mesothelioma cases throughout the United States.