The Marines, Asbestos Exposure, and Mesothelioma Cancer
Page Updated on August 24, 2020
The Marine, similar to other branches of the military, once used an excessive amount of asbestos. Consequently, many Marines developed mesothelioma cancer. If you're a veteran with mesothelioma, you have the legal to sue the asbestos manufacturers that caused your illness.
If you or a loved one were diagnosed with mesothelioma, asbestos-related lung cancer, or asbestosis, you may be eligible for substantial compensation. There is currently over $30 billion in asbestos trust funds, set up for those who are victims of asbestos-related diseases. We invite you to fill out our form today for a free Financial Compensation Packet, filled with information about experienced mesothelioma lawyers in your area, how to get paid in 90 days, how to file an asbestos trust fund claim, and much more.
Free

Financial Compensation Packet
Info on law firms that will recover your

highest compensation

Learn how to get paid in 90 days
File for your share of $30 billion in trust funds
The Marines and the Mesothelioma Connection
The Marine Corps' problems with mesothelioma and other related diseases stem from the U.S. government's use of asbestos in the past, in insulation and fireproofing materials in both land installations and naval vessels. Asbestos is abundant and naturally occurring, and many companies once mined and refined it for various uses.
Throughout much of the 20th Century, the Navy and Marines carried out their missions on ships which contained tons of asbestos-containing materials (ACMs). Federal regulations and the Bureau of Ships required the use of ACMs as insulation and fireproofing.
Navy warships and transports had thousands of parts coated with asbestos, particularly in steam pipes, gaskets, and ships' boiler rooms. Unlike passenger ships, many of these ships were tightly enclosed and poorly ventilated.
Asbestos fibers were present in the air the Marines breathed while not up on deck. In peacetime maneuvers or during various conflicts, Marines were exposed to asbestos for weeks or even months at a time.
Though asbestos was used by the Navy and other armed services as early as the mid-1800s, the largest exposure took place in the 40 years between the start of World War II and the midpoint of the Cold War.
Both the Navy and the Marine Corps saw rapid expansion after U.S. entry into the war. In 1939, the Marine Corps consisted of 19,432 members.
By 1944, at the peak of its expansion, the Corps fielded six divisions with a total of 475,604 men and women. Not all of these Marines served in the FMF. Nevertheless, tens of thousands of Marines participated in amphibious landings or served as ship security details during World War II and various post-war crises.
Post-war Exposure
Most Navy ships are designed to have long service lives, so even when the armed forces downsized after 1945, many of the warships and transports remained in service for many years.
Some of the smaller aircraft carriers were converted into amphibious warfare vessels to carry Marines and their helicopters to global hot spots.
These older vessels were modernized during refits but still contained tons of asbestos. As a result, many Marines inhaled asbestos fibers during their deployments, even as late as the Vietnam War of the 1960s and early 1970s.
Marines were also exposed to asbestos inshore installations, especially those built during the Corps' wartime expansion. Once again, government regulations required the use of asbestos as fireproofing and insulation materials.
Barracks, administration buildings, on-base housing, schools, sick bays, and mess halls all had floor paneling, ceilings, roofing material, and even cement full of asbestos.
Although asbestos is no longer authorized for use at U.S. government facilities, many Marine bases still have buildings and vehicle repair shops which contain ACMs.
Keep in mind that not every state has active Marine Corps facilities. However, there may be Marine Corps Reserve Bases in your area. Marine Corps detachments and air stations are also found overseas.
Some of the bases known to have asbestos issues
Marine Corps Base Camp Pendleton, Oceanside, California
Marine Corps Base Camp Lejeune, Jacksonville, North Carolina
Marine Corps Air-Ground Combat Center Twentynine Palms, Twentynine Palms, California
Marine Corps Air Station Cherry Point, Havelock, North Carolina
Marine Corps Recruit Depot San Diego, San Diego, California
Marine Corps Recruit Depot Parris Island, Beaufort, South Carolina
Marine Corps Base Hawaii, Kaneohe Bay, Hawaii
Marine Corps Base Quantico, Quantico, Virginia
Mountain Warfare Training Center, Bridgeport, California
Marine Corps Detachment, Guantanamo Naval Base, Guantanamo Bay, Cuba
Marine Corps Air Station Iwakuni, Iwakuni, Japan
Marine Corps Base Camp Smedley Butler, Okinawa
Marine Corps Air Station Yuma, Yuma, Arizona
Marine Corps Air Station Miramar, Miramar, California
Camp H.M. Smith, Marine Corps Base Hawaii, Aiea, Hawaii
Marine Barracks, Washington, D.C.
Henderson Hall, Arlington, Virginia
Asbestos Safety Program
Every Marine Corps base commander is tasked with what the Marines call "force protection." The term is usually understood to mean base security and various states of readiness, but it is also applied to the safety of military and civilian personnel assigned to Marine bases.
An important element of force protection is the implementation of a OSHA-compatible asbestos safety program. The Marine Corps is aware of the dangers from asbestos exposure, especially in older bases and satellite camps.
Military and civilian employees must undergo asbestos-screening physicals administered by the Industrial Hygiene Office. The Occupational Health office determines the frequency of follow-up examinations.
Additional Information and Legal Assistance
Don't forget to fill out our form to get our free Financial Compensation Packet, filled with information on the experienced asbestos and mesothelioma attorneys in your area. Keep in mind that if you've been diagnosed with mesothelioma, asbestos-related lung cancer, or asbestosis, you may be eligible for considerable compensation. For additional assistance, contact us at 800-793-4540.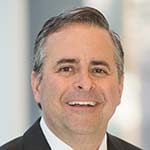 Paul Danziger grew up in Houston, Texas and earned a law degree from Northwestern University School of Law in Chicago. For over 25 years years he has focused on representing mesothelioma cancer victims and others hurt by asbestos exposure. Paul and his law firm have represented thousands of people diagnosed with mesothelioma, asbestosis, and lung cancer, recovering significant compensation for injured clients. Every client is extremely important to Paul and he will take every call from clients who want to speak with him. Paul and his law firm handle mesothelioma cases throughout the United States.