Mesothelioma Case Rejected
Page Updated on March 09, 2020
Finding out you have mesothelioma may leave you feeling lost, wondering who is to blame and how you'll cover all the medical expenses. Most people who were exposed to asbestos and later develop cancer, turn to lawyers for justice and compensation. What happens if those legal teams refuse to take the victims on as clients?
At Mesothelioma Lawyer Center you'll find experienced lawyers who fight for ALL victims of mesothelioma. If you or someone in your family has received this diagnosis, our asbestos lawyers will work with you and help you get the money you're owed. Even if other lawyers have turned you down, rely on the experts here to take your case and fight on your side.
Free

Financial Compensation Packet
Info on law firms that will recover your

highest compensation

Learn how to get paid in 90 days
File for your share of $30 billion in trust funds
Mesothelioma Cases Rejected – Why it Happens
This rare type of cancer is almost always caused by exposure to asbestos. But proving that a person or a company is negligent in causing the exposure is not always easy. Proving that another party failed to warn you about asbestos is not always straightforward.
Since it can be difficult to make the connection between a company's negligence and a mesothelioma diagnosis, some lawyers will turn down cases. They don't want to put in the work, or more importantly the money, that it will take to fight for justice for the victim.
In cases like these, the client does not have to pay the lawyer unless and until they win the case and get a monetary award. The lawyer has to do the work and cover the expenses until the case is settled.
Money is the real issue when a mesothelioma case is rejected by a lawyer or law firm. If the lawyer does not believe that the case will result in a big enough settlement or jury award to the plaintiff, he or she is likely to reject it. It can cost a lot of money to do research, to hire expert witnesses, and to do the other work necessary to prepare and follow through with a case.
Even if the case is strong and easy to prove, if a lawyer doesn't believe the payout in the end will be enough, they will turn clients away.
Why All Mesothelioma Cases Should Be Accepted
As long as you or someone you care about has received a legitimate diagnosis of mesothelioma, you should be able to seek justice with appropriate representation. No one should have ever been exposed to asbestos, and that means there is always a case to make against someone, most likely a company, when a person is diagnosed with mesothelioma.
Some cases will necessarily be more difficult, time-consuming, and expensive than others. Some will result in smaller payouts. These are not good enough reasons to prevent victims of asbestos exposure from seeking justice. Everyone who has been harmed by asbestos, who has to live with a deadly mesothelioma diagnosis, should have lawyers on their side to help them in the legal battle for compensation and to expose those who caused them harm.
What Mesothelioma Lawyer Center Can Do for You
At Mesothelioma Lawyer Center we have lawyers who can help you if you received a diagnosis of mesothelioma. Asbestos and mesothelioma cases can be complicated and lengthy, and to have the best chance of success you need lawyers who are experts.
Our mesothelioma lawyers have the expertise and the experience to help you understand your case. We will find the evidence to prove you were harmed by asbestos. We will then negotiate a settlement or take your case through the courts to get you a jury award.
The right mesothelioma lawyer will guide you through the process and help you make the right choices. You will need to decide if you should file a claim with an asbestos trust fund or file a lawsuit against the company that caused your exposure. A good lawyer with experience in asbestos cases will help you determine if it was a past employer or a manufacturer of materials you worked with that is to blame and that should be pursued in the case.
Most importantly, the right lawyer with the right experience will be your advocate. They will always make decisions and take actions that are in your best interest.
At Mesothelioma Lawyer Center, we fight for all victims of mesothelioma. If you or someone you care about has gotten this diagnosis you can rely on our lawyers to not only take your case, but to provide the guidance, expertise, and support you need to get the compensation you deserve.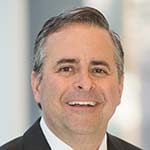 Paul Danziger grew up in Houston, Texas and earned a law degree from Northwestern University School of Law in Chicago. For over 25 years years he has focused on representing mesothelioma cancer victims and others hurt by asbestos exposure. Paul and his law firm have represented thousands of people diagnosed with mesothelioma, asbestosis, and lung cancer, recovering hundreds of millions of dollars for injured clients. Every client is extremely important to Paul and he will take every call from clients who want to speak with him. Paul and his law firm handle mesothelioma cases throughout the United States.