San Diego Mesothelioma Lawyer
Page Updated on July 07, 2020
Many asbestos victims are seeking justice with the help of an experienced San Diego mesothelioma lawyer after workplace exposure. Every naval installation prior to the Environmental Protection Agency's (EPA) regulation of asbestos, along with numerous job site sites in San Diego, used asbestos-related materials.
Asbestos trust funds with more than $30 billion are currently available to people who suffer from asbestos-related diseases. If you or a loved one have been diagnosed with mesothelioma, asbestos-related lung cancer, or asbestosis, you may be entitled to substantial compensation. Fill out our form to receive our free Financial Compensation Packet. Our packet is loaded with information on leading San Diego mesothelioma attorneys, how to file a claim for asbestos trust funds, how to get paid in 90 days, and more.
Free

Financial Compensation Packet
Info on law firms that will recover your

highest compensation

Learn how to get paid in 90 days
File for your share of $30 billion in trust funds
San Diego Asbestos Facts
According to records, California saw over 21,000 asbestos-related deaths between 1999 and 2013.
Most of these were from lung cancer and mesothelioma tied to exposure to the toxic mineral in the workplace.
San Diego County had the second-highest number of asbestos deaths in the state after Los Angeles.
The strong presence of the U.S. Navy in the area has led to exposure to service members and civilian workers.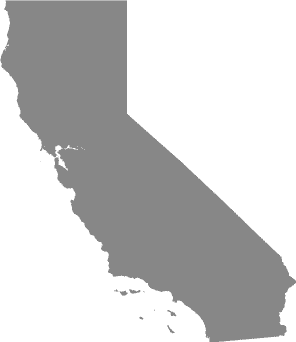 San Diego Naval Shipyard
The San Diego Navy Shipyard, otherwise known as the Naval Base San Diego, has a long history of asbestos use dating back to 1918.
During the shipyard's peak, the 1940s, over 5,000 ships were repaired, overhauled, and manufactured.
Almost all components of ships constructed during that period contained asbestos.
Anyone involved in work there was at risk of exposure. Even later, after the use of asbestos stopped, tons of the material were found in several units.
National Steel and Shipbuilding Company (NASSCO)
From the early 1900s until the 1970s, the NASSCO facility in San Diego made many ships. Typical products that contained asbestos included tiles, pipes, compounds, plaster, epoxies, and insulation.
Many workers and contractors at the shipyard were exposed to dangerous asbestos fibers.
After employees and contractors came forward with diagnoses of mesothelioma and asbestosis the number of lawsuits against the company multiplied.
In one particular case, an employee sued the manufacturer of asbestos materials after his wife developed mesothelioma via second-hand exposure.
The Shipyard's Worker Union also filed a lawsuit against the shipyard for unfair labor practices after the company refused to allow a new health inspector to join the union and assess the health risks.
Schools and Hospitals Associated with Asbestos Use in San Diego
Many older schools and hospitals in San Diego were built when asbestos was in heavy use in the construction industry. A lot of these buildings are still in use today.
Recently employees in the San Diego City Administration Building had to be evacuated over asbestos found in ceiling tiles.
Contractors working on the building's sprinkler system caused part of the ceiling to come down, and asbestos fibers were detected. The fibers contaminated the air and surfaces, putting workers at risk.
While the incident was quickly cleaned and handled, it illustrates how many buildings in San Diego and other cities still pose a risk. Here are some other buildings in the city known to have asbestos:
Schools
Fleet Anti-Submarine Warfare Training Center
Patrick Henry High School
San Diego County Public School Building
University of California
San Diego State University
John Muir College
Mesa College
Palomar College
Hospitals
Sharp Healthcare
Sharp Grossmont Hospital
Scripps Mercy Hospital
Sharp Mesa Vista Hospital
Naval Medical Center
Paradise Valley Hospital
UC San Diego Hospital
VA San Diego Healthcare
Additional Job Sites Associated with Asbestos Use in San Diego
American Electric Powerhouse
BluePrint Exhaust
Camp Pendleton
Consolidated Steel Shipbuilding
George Crawford Company
San Diego Marine Construction Company
San Diego Power Plant
San Diego Sewer Treatment Plant
Savage Tire Company
Sears Roebuck & Company
Southern California Edison Power Plant
Sun Harbor Industries
Union Oil
Valley Circle Theater
Wesley Palms Retirement Home
San Diego Fire Academy
Mesothelioma Treatment in San Diego
If you have been diagnosed with mesothelioma, you need a treatment center that caters to this rare type of cancer.
The University of California San Diego Moores Cancer Center has a rare tumor division. It has also been designated a Comprehensive Cancer Center by the National Cancer Institute.
The center has specialists, cutting edge research, clinical trials, and the latest treatments for rare and difficult cancers.
San Diego Legal Help
Remember, if you've been diagnosed with mesothelioma, asbestos-related lung cancer, or asbestosis, you may qualify for significant compensation. Don't forget to fill out our form to get our free Financial Compensation Packet, filled with information on the experienced asbestos and mesothelioma attorneys in your area.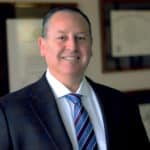 Jeffrey B. Simon is a founding partner of Simon Greenstone Panatier, PC and has been recognized multiple times for excellence in trial law. He is licensed to practice in California, Texas, and New York. He specializes in mesothelioma and asbestos, toxic torts, and pharmaceutical injury. Simon has been given lifetime achievement awards from America's Top 100 Attorneys and also the Worldwide Registry of Executives and Professionals