Alabama Mesothelioma Lawyer
Page Updated on July 11, 2023
Alabama businesses once relied on asbestos in many products, spanning many industries. The devastating impact of asbestos exposure left people with deadly diseases. Many are now fighting back with the help of an experienced Alabama mesothelioma lawyer.
If you've been diagnosed with mesothelioma, asbestos-related lung cancer, or asbestosis, keep in mind that you may be eligible for a considerable amount of compensation. We invite you to fill out our form today for a free Financial Compensation Packet, filled with information about top Alabama mesothelioma lawyers, how to get paid in 90 days, how to file an asbestos trust fund claim, and much more.
FREE Financial Compensation Packet
Info on law firms that will recover your

highest compensation

Learn how to get paid in 90 days
File for your share of $30 billion in trust funds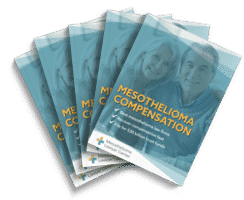 Free

Financial Compensation Packet
Info on law firms that will recover your

highest compensation

Learn how to get paid in 90 days
File for your share of $30 billion in trust funds
We offer assistance in all cities and towns in Alabama, including:
Birmingham, Huntsville, Montgomery, Mobile, Huntsville, Tuscaloosa, Hoover, Dothan, Auburn, Decatur, Madison, Florence, Phenix City, Gadsden, Prattville, Vestavia Hills, Alabaster, Opelika, Enterprise, Bessemer, Homewood, Northport, Athens, Daphne, Anniston, Prichard, Pelham, Albertville, Oxford, Trussville, Tillmans Corner, Mountain Brook, Selma, Troy, Helena, Fairhope, Center Point, Hueytown, Talladega, Foley, Millbrook, Cullman, Alexander City, Ozark, Scottsboro, Hartselle, Jasper, Fort Payne, Gardendale, Saraland, Muscle Shoals, Pell City, Eufaula, Calera, Sylacauga, Jacksonville, Moody, Irondale, Leeds, Chelsea, Fairfield, Gulf Shores, Forestdale, Saks, Pleasant Grove, Atmore, Russellville, Clay, Boaz, Rainbow City, Valley, Sheffield, Andalusia, Tuskegee Bay, Minette, Meadowbrook, Fultondale, Clanton, Tuscumbia, Southside, Guntersville, Arab, Greenville, Spanish Fort, Pike Road, Wetumpka, Demopolis, Pinson, Brook Highland ,Hamilton, Opp, Oneonta, Montevallo, Lanett, Lincoln, Monroeville, Tarrant, Meridianville, Satsuma, Roanoke, Chickasaw, and more.
Alabama Asbestos Statistics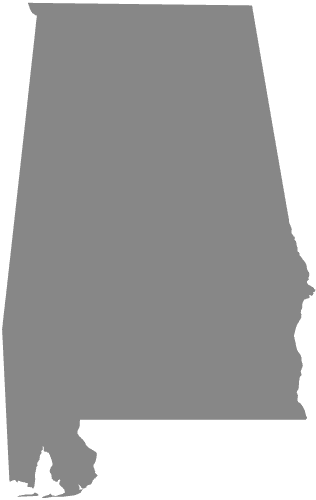 Alabama ranks in the middle of states for deaths related to asbestos.
There were 3,845 asbestos-related deaths in the state from 1999 to 2017.
Most of those deaths were from lung cancer, followed by asbestosis, and 616 deaths from mesothelioma.
Jefferson County has the highest number of asbestos-related deaths in the state.
A History of Asbestos Use in Alabama
The current upsurge of malignant mesothelioma diagnoses and mesothelioma lawsuits in the state is a result of the heavy industrial use of asbestos in Alabama during the 20th Century:
The demand for heavy-duty insulation and fire-resistant materials grew during this period, and asbestos became the choice for factories, steel mills, oil refineries, shipyards, and power plants from fire and explosion.
The peak use of asbestos coincided with Alabama's shift from an agricultural economy to an industrial one. World War II created war jobs in shipyards and other defense production facilities.
These job sites used asbestos and asbestos-containing materials (ACMs) within the facilities and in the ships, planes, and land vehicles manufactured there.
Shipfitters, pipelayers, electricians, steampipe builders, and dockyard workers in Alabama's biggest shipbuilding city, Mobile, absorbed dangerous levels of asbestos fibers while at work.
How To Seek Compensation for Mesothelioma in Alabama
Mesothelioma is caused by negligent asbestos exposure, most often in the workplace. Alabama residents with mesothelioma and other asbestos illnesses can seek compensation through one or more legal actions:
Personal Injury Lawsuit. Mesothelioma is considered a personal injury when caused by negligent asbestos exposure. You can file a lawsuit to sue companies for damages. These lawsuits usually end in settlements, but some go to trial, where you might get a jury award.
Wrongful Death Lawsuit. If your loved one dies from mesothelioma, you can file a wrongful death lawsuit to recover damages.
Asbestos Trust Fund Claim. Many asbestos companies went bankrupt and can no longer be sued. If this is the case in your situation, you can make a claim with asbestos trusts set up by the companies to compensate victims.
Another way to be compensated for your illness is to apply for appropriate benefits.
Which Job Sites in Alabama Used Asbestos?
These are just a few of the many workplaces in Alabama known to have contained asbestos:
Hunt Refining Company refinery in Tuscaloosa
Anniston U.S. Army Depot in Anniston
Steiner Shipyard in Bayou La Batre
Alabama Drydock & Shipbuilding in Mobile
Austal USA shipyard in Mobile
Gulf Shipbuilding in Chickasaw
James M. Barry Electric Generating Plant in Bucks
Gulf States Steel Mill in Gadsden
Redstone Army Arsenal in Huntsville
U.S. Army base in Ft. McClellan
Maxwell Air Force Base in Montgomery
U.S. Army Aviation Base at Ft. Rucker
Columbia General Hospital
Alabama Power Company
Stevens Manufacturing
Southern Natural Gas
Hercules
Alabama Oxygen
Alabama Shipyards and Asbestos
Shipbuilding and shipping are big industries in Alabama, both military and civilian. The military was a significant buyer of asbestos, especially for use in Navy warships, oil tankers, and other support vessels.
Asbestos was heavily used in all kinds of ships and may still be in:
Insulation
Steam pipes
Turbines
Boilers
Pumps
Valves
Fireproofing
Paneling
Firefighting gear
Adhesives
The personnel most often exposed to asbestos usually were shipyard workers who worked in maintenance details aboard ships. Soldiers, Marines, and sailors were exposed when fibers kicked up during battles or at-sea repair jobs.
When Navy and civilian vessels built in Alabama shipyards returned for refits or repairs, the workers risked exposure.
Repair work is one reason why males of working age in the 1930s, 1940s, and 1950s tend to be diagnosed with malignant mesothelioma more than women of the same age.
Where Else Was Asbestos Used in Alabama?
Older buildings in the state often still contain asbestos. The construction industry used it almost as ubiquitously for decades as in ships.
Asbestos can be found in buildings predating the 1970s, especially in schools, auto repair shops, public buildings such as courthouses and town halls, and private residences and apartment buildings.
Normally, asbestos in older buildings is not dangerous unless the fibers are stirred up.
In most cases, this occurs only when maintenance workers or renovators carry out routine repair work or upgrade the buildings.
Working with an Asbestos or Mesothelioma Lawyer in Alabama
Pursuing asbestos litigation in Alabama is notoriously tricky. The state has a one-year statute of limitations on asbestos lawsuits.
The statute makes suing companies where asbestos exposure took place challenging. It typically takes decades for the symptoms of asbestos illnesses to manifest.
But victims do have options. An asbestos lawyer or law firm can make a claim from an Alabama plaintiff and have the case tried out of state.
If you or someone you care about is now sick after past asbestos exposure, contact an Alabama mesothelioma lawyer to find out your options for suing and getting compensation.
Alabama Laws Regulating Mesothelioma Lawsuits
State governments regulate mesothelioma and asbestos lawsuits. How to proceed and any limitations vary depending on where you file.
When You Can File – The Statute of Limitations
The statute of limitations for filing an asbestos-related lawsuit is strict in Alabama.
Plaintiffs have a year from the time of diagnosis or one year within the time the asbestos-related disease should have been reasonably diagnosed.
Wrongful death lawsuits must also be filed within one year of the victim's date of death.
Contributory Negligence in Alabama
Contributory negligence is a legal term that describes how much a plaintiff can recover in damages when they share some blame for the asbestos exposure.
This law in Alabama does not favor victims. If you can be shown to be at all negligent in your exposure to asbestos, you might not be able to recover any compensation in a lawsuit. This is unlikely to be an issue in a mesothelioma case.
Take-Home Duty for Secondhand Asbestos Exposure
Secondhand exposure occurs when a worker unknowingly brings asbestos out of the workplace, often on their clothing or hair. Someone in the home is then exposed to that asbestos. Many people have developed mesothelioma after this type of exposure.
Alabama recognizes that companies have a take-home duty for asbestos exposure. This means they can be held liable for secondhand exposure. They had a duty to warn workers of the risks of exposing other members of their households.
Examples of Asbestos Verdicts and Settlements in Alabama
Expert asbestos lawyers who understand Alabama state laws have been able to win compensation for their clients:
In 1998, a jury in Texas awarded $115 million to 21 steel workers exposed to asbestos at an Alabama steel mill.
An Alabama woman sued her husband's workplace, the Tennessee Valley Authority, after she developed mesothelioma through secondhand exposure. A jury awarded her $3.5 million. The court's decision on this case in 2017 helped ensure companies have take-home duty in Alabama.
In 1995, four people exposed to asbestos through Owens-Corning insulation received $450,000 in their lawsuit against the company.
What Are Alabama's Asbestos Safety Laws?
According to the Alabama Department of Environmental Management, there are several laws in place to protect the public and workers:
Before any asbestos removal, whether from homes, buildings, or facilities, you must first inform the state in writing of what kind of asbestos will be disturbed (friable or not), as well as what method will be used to remove and dispose of the asbestos.
Anyone who plans to remove asbestos must be certified as an asbestos removal professional through the state of Alabama.
All asbestos removal technicians in Alabama must follow the Occupational Health and Safety Administration's (OSHA) guidelines.
Before beginning any project that will disrupt asbestos, requests must be written to the state within ten days before starting the activities.
Smaller asbestos abatement projects do not require prior authorization from the state. Smaller projects include less than 35 cubic feet, 260 linear feet, and/or 160 square feet.
Public school buildings built with asbestos must be inspected and maintained regularly. The school districts must send written reports of all maintenance and inspections to the state and keep an emergency plan on file if asbestos is disrupted.
For more detailed information or if you have any questions or concerns before starting a project that includes removing or disturbing asbestos, contact the DEM at 334-271-7700.
Mesothelioma Treatment in Alabama
Living with an asbestos-related disease and finding the best mesothelioma treatment is never easy for victims.
It's important to find a physician that specializes in asbestos-related diseases. This is a rare disease that requires the expertise of specialists for the best outcomes.
The University of Alabama Comprehensive Care Center in Birmingham is an NCI-designated care center with researchers, physicians, cancer experts, and healthcare specialists focusing on mesothelioma and other asbestos-related diseases.
Legal Help in Alabama
Remember, if you've been diagnosed with mesothelioma, asbestos-related lung cancer, or asbestosis, you may qualify for significant compensation. Don't forget to fill out our form to get our free Financial Compensation Packet, filled with information on the leading Alabama asbestos and mesothelioma attorneys in your area. If you need additional assistance, contact us toll-free at 800-793-4540.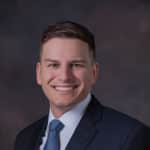 After a career in asbestos abatement and remediation, Lawrence Holcomb earned a law degree to put his expertise to use in the service of mesothelioma and asbestosis victims. As a lawyer with mesothelioma focused Flint Law Firm, LLC in Birmingham, Alabama, he has litigated many asbestos cases and has helped win more than $50 million in settlements.