Fairbanks Mesothelioma Lawyer
Page Updated on July 07, 2020
The presence of mines, energy production sites, transportation infrastructure, and several military bases in the Fairbanks area exposed residents and workers alike to asbestos. Fairbank mesothelioma lawyers are now helping them fight for justice.
If you or someone you love are a victim of mesothelioma, asbestos-related lung cancer, or asbestosis, you may be entitled to substantial compensation for pain, suffering, medical expenses, and more. We invite you to fill out our form today for a free Financial Compensation Packet, filled with information about top Fairbanks mesothelioma lawyers, how to get paid in 90 days, how to file an asbestos trust fund claim, and much more.
Free

Financial Compensation Packet
Info on law firms that will recover your

highest compensation

Learn how to get paid in 90 days
File for your share of $30 billion in trust funds
Asbestos in Fairbanks
Although it is one of Alaska's largest cities, Fairbanks is relatively small. There are about two asbestos-related deaths per year in the area.
Fairbanks has the third-highest rate of asbestos deaths in the state.
Mining, construction, power generation, and military bases have been major sources of asbestos exposure in Fairbanks.
Early Asbestos Use
The first settlement in Fairbanks was founded in 1901 as a trading post for miners and prospectors looking for gold.
In 1903 it was incorporated and named after Charles Fairbanks, a U.S. Senator from Indiana who served as Vice President under President Theodore Roosevelt's second Administration.
Most of the early buildings in Fairbanks were built solely with materials that were readily available, such as timber. These construction materials were highly flammable, and in 1906 a fire burned much of the city's original downtown area.
The city rebounded, but later construction would include many asbestos-containing materials.
Asbestos in Military Bases
In 1939, the government built Ladd Army Airfield outside of Fairbanks. This development helped to create jobs, and the influx of workers resulted in a population and economic boom.
This led to more construction with asbestos materials, but bases themselves also contributed to the asbestos problem.
Ladd was transferred to the newly created U.S. Air Force in 1947 and tested aircraft in cold weather. Since the 1960s, the base operated as the Army's Fort Wainwright, and it is currently one of Fairbanks's largest employers.
Fort Wainwright is one of the most contaminated work sites in Alaska; in 1990, the Environmental Protection Agency's (EPA) added Fort Wainwright to the Superfund list.
The Trans-Alaska Pipeline
Fairbanks' largest population and economic boom resulted from the creation of the Trans-Alaska Pipeline System (TAPS) between 1974 and 1977. The pipeline crosses 800 miles of Alaska from Prudhoe Bay in the north to the port of Valdez.
The building of the pipeline and a nearby pumping station transformed Fairbanks into a boom town.
Ongoing construction of buildings related to the pipeline, but also residential homes, included asbestos, especially after the 1950s.
Golden Valley Power Plant
One of the most contaminated job sites around Fairbanks is the Golden Valley Electric Power Plant in nearby Healy.
For decades, the energy production facility provided electricity to the growing Fairbanks community at the time of its largest economic boom.
It was closed in 2000 because it was heavily polluted by large amounts of asbestos-containing materials (ACMs) and other toxic substances, including coal dust throughout much of the facility.
As in most power plants built before the 1980s and before the EPA's regulation on asbestos use at job sites, Healy contained large amounts of asbestos in almost every component of the coal-fired facility.
Asbestos was used in:
Floor tiles
Insulation
Roofing materials
Boilers
Electrical tape
Steam pipes
Wiring insulation
Fire-resistant hazard suits
Work gloves and gear
Fire blankets
Asbestos was also used as an additive in metals used to manufacture workbenches and tables installed throughout the plant.
It could be found in the heavy machinery, especially in areas that generated high temperatures and high-voltage electric currents.
The Golden Valley Electric Association (GVEA) brought Healy Unit 1 back online due to the aging of other power plants in downtown Fairbanks.
Job Sites and Businesses Associated with Asbestos Use in Fairbanks
Other buildings and workplaces where asbestos has been found in and around Fairbanks include:
Schools
Military
Ladd Air Force Base
Eielson Air Force Base
Additional Job Sites and Buildings
City of Fairbanks Power Plant
Fairbanks Exploration Company
Fort Wainwright Utilities (manholes)
Sea-Land of Fairbanks
United States Smelting, Refining, and Mining Company
Medical Help in Fairbanks
If you've been diagnosed with an asbestos-related illness, it's important to get proper medical care from qualified physicians.
Choose a physician and/or cancer center that specializes in mesothelioma and other asbestos illnesses.
The Fairbanks Memorial Hospital's J. Michael Carroll Cancer Center provides comprehensive, innovative treatment for cancer victims, including those who suffer from an asbestos-related disease.
Fairbanks Memorial Hospital & Denali Center
1650 Cowles St.
Fairbanks, AK 99701
(907) 452-8181
Getting Legal Help in Fairbanks and Additional Information
As mentioned earlier, mesothelioma, asbestos-related lung cancer, or asbestosis, you may be entitled to compensation for pain and suffering, medical expenses, lost wages, and much more. Don't forget to fill out our form to get our free Financial Compensation Packet, filled with information on the experienced asbestos and mesothelioma attorneys in your area.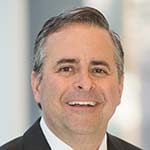 Paul Danziger grew up in Houston, Texas and earned a law degree from Northwestern University School of Law in Chicago. For over 25 years years he has focused on representing mesothelioma cancer victims and others hurt by asbestos exposure. Paul and his law firm have represented thousands of people diagnosed with mesothelioma, asbestosis, and lung cancer, recovering significant compensation for injured clients. Every client is extremely important to Paul and he will take every call from clients who want to speak with him. Paul and his law firm handle mesothelioma cases throughout the United States.