Oregon Mesothelioma Lawyer
Page Updated on July 24, 2023
Contact a qualified Oregon mesothelioma lawyer to learn about your legal options if you've been harmed by asbestos. Oregon is known for its lush forests, scenic rivers, and fishing industry, but many job sites in the state caused decades of asbestos exposure.
If you or a loved one have mesothelioma, asbestos-related lung cancer, or asbestosis, you may be eligible for a large amount of compensation. We invite you to fill out our form today for a free Financial Compensation Packet, filled with information about experienced mesothelioma lawyers in Oregon, how to get paid in 90 days, how to file an asbestos trust fund claim, and much more.
FREE Financial Compensation Packet
Info on law firms that will recover your

highest compensation

Learn how to get paid in 90 days
File for your share of $30 billion in trust funds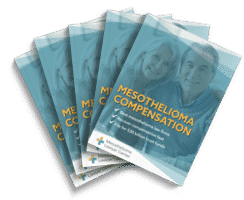 Free

Financial Compensation Packet
Info on law firms that will recover your

highest compensation

Learn how to get paid in 90 days
File for your share of $30 billion in trust funds
Keep in mind that we offer assistance to asbestos victims in all areas of Oregon, including:
Portland, Salem, Eugene, Gresham, Hillsboro, Beaverton Bend, Medford, Springfield, Corvallis, Aloha, Albany, Tigard Lake, Oswego, Keizer, Grants Pass, Oregon City, McMinnville, Redmond, Tualatin, West Linn, Woodburn, Newberg, Forest Grove, Roseburg, Wilsonville, Bethany, Klamath Falls, Ashland, Milwaukie, Altamont, Sherwood, Hayesville, Central Point, Four Corners, Oak Grove, Hermiston, Pendleton, Canby, Troutdale, Happy Valley, Coos Bay, Lebanon, Cedar Mill, The Dalles, Dallas, Oatfield, La Grande, St. Helens, Cornelius, Gladstone, Oak Hills, Ontario, Damascus, Newport, Sandy, Monmouth, Cottage Grove, Baker City, North Bend, Astoria, Silverton, Cedar Hills, Prineville, Fairview, Rockcreek, Sweet Home, Bull Mountain, Eagle Point, Independence, Florence, Molalla, White City, Lincoln City, Green, Stayton, Sutherlin, Jennings Lodge, West Haven-Sylvan, Hood River, Milton-Freewater, Umatilla, West Slope, Scappoose, Seaside, Raleigh Hills, Brookings, Madras, Garden, Home-Whitford, Talent, Roseburg, North Sheridan, Junction City, Winston, Deschutes, River Woods, Warrenton, Creswell, Tillamook, Mount Hood Village, Veneta, and more.
Oregon Asbestos Facts
Although known more for agriculture, industrial sites in Oregon have contributed to thousands of cases of asbestos exposure and illness.
From 1999 to 2017, there have been 4,748 deaths in the state related to asbestos, with the highest numbers in Multnomah County and Portland.
These deaths included 841 from the rare, asbestos-related mesothelioma cancer.
About Mesothelioma and Asbestos
Mesothelioma is an aggressive, deadly cancer caused by negligent asbestos exposure. If you have a diagnosis of mesothelioma now, you were likely exposed to asbestos fibers at work many years ago.
Asbestos is a natural material that easily sheds tiny fibers. Workers inadvertently inhale or ingest the fibers, which causes damage inside the body and resulting illness in some people.
Asbestos can cause pleural mesothelioma, peritoneal mesothelioma, asbestosis, or lung cancer. It usually takes decades for these diseases to be diagonsed.
How Can an Oregon Mesothelioma Lawyer Help?
Because asbestos exposure is almost always negligent, you have a right to seek compensation after a mesothelioma diagnosis. Asbestos and mesothelioma cases are complicated, though. You need an expert asbestos attorney or law firm with experience handling and winning these cases to get a good result.
One of the most important things a mesothelioma lawyer will do to help you is find evidence and prove your case. Winning compensation requires showing where and when you were exposed to asbestos. You must prove which companies exposed you and that the exposure resulted in your illness.
Asbestos law firms in Oregon have resources, investigators, and medical experts at their disposal. They can investigate, find evidence, and build a strong case.
How Much Compensation Do Oregon Mesothelioma Victims Get?
Compensation varies by individual case. Most asbestos lawsuits end in settlements that average between $1 million and $1.4 million. Some cases go to trial, which can result in much higher amounts. These are some notable examples of Oregon asbestos verdicts:
$36.5 Million. An Oregon man who worked in the W.R. Grace mines in Libby, Montana, later developed asbestosis. The mines produced vermiculite contaminated with asbestos and failed to protect workers.
$8.75 Million. David Hoff's lawyers helped him win this jury award against Kaiser Gypsum. Hoff worked in construction using the company's asbestos products. He developed mesothelioma later.
$5.7 Million. U.S. Navy pipefitter Robert Sprague won a big award against John Crane and other companies after developing mesothelioma from working with asbestos materials. Many Navy veterans now have mesothelioma because of the extensive use of asbestos on ships.
$3.95 Million. Robert Golik died from mesothelioma, and his family won a jury award for wrongful death. Golik developed mesothelioma after working in multiple Oregon paper mills that used asbestos.
While every case is different, these results illustrate how Oregon asbestos lawyers can help their clients recover significant damages.
Where Was I Exposed to Asbestos in Oregon?
Several important industries in Oregon have provided jobs and strengthened the state's economy. These industries have also contributed to asbestos exposure and illness.
Forestry, Lumber, and Paper
Forestry has been a staple industry in Oregon since the 19th Century, and fire prevention in lumber mills and processing plants has always been a concern.
Once asbestos was introduced into major industries during the 1930s, sawmills, lumber yards, paper mills, and other processing plants incorporated asbestos as fire retardant or insulating materials.
Foresters, tree cutters, sawmill employees, and workers in paper mills and wood pulp processing plants either were at risk of asbestos exposure for decades.
Shipbuilding and Repair
Shipbuilding and repair work provides jobs for many Oregonians, especially in Portland. This city on the Willamette River was the home of the World War II-era Kaiser-owned Oregon Shipbuilding Corporation facility. It constructed over 1,000 ships, including Victory-class ships, between 1941 and 1945.
Asbestos was used in almost every component of these Oregon-built ships to protect them, their cargoes, and their crews from fires and electrical discharges.
Exposure may have occurred once the ships were built and in active service, but the construction and repair processes put shipyard workers at especially high risk for asbestos exposure.
Certain specialists, such as pipefitters, electricians, and boiler room workers, were near asbestos more frequently than stevedores or signalmen.
Natural Asbestos Deposits and Mining
Certain areas of Oregon in the southwest and northeast have natural asbestos deposits. Companies mined several of these deposits in the past, which put miners and any nearby workers or residents at risk of exposure.
Asbestos is no longer mined in Oregon but can still be harmful. Asbestos deposits are disturbed by natural disasters, road building, or development can release fibers and cause exposure.
North Ridge Estates
The U.S. Environmental Protection Agency (EPA) declared North Ridge Estates a Superfund Site. Located in Klamath Falls, the residential community was constructed on the site of a former military barracks. The barracks had been built with asbestos materials.
When developers built the new community, they demolished the barracks. Instead of removing asbestos from the site, they simply covered it with soil. The new homes sat on top of soil contaminated with asbestos. The EPA has listed North Ridge Estates as a high-priority site for cleanup.
Workers who demolished the barracks and built the community were put at risk of asbestos exposure. Residents in the community could also be exposed.
Additional Oregon Job Sites with Asbestos
The lumber and shipbuilding industries were not the only workplaces to expose people to asbestos.
The harmful mineral was also used in chemical plants, power generation facilities, auto repair shops, and other industrial sites. These are some examples of specific Oregon workplaces known to have used asbestos:
Oregon Shipbuilding Corp. Shipyard in Portland
Henry J. Kaiser Shipyard/Swan Island Shipyard, Swan Island
Henry J. Kaiser Shipyard, Vancouver, WA, across the Columbia River from Portland
Weyerhaeuser Lumber in Eugene
Burns Air Force Radar Station in Burns
Eugene Water and Electric Board Plant in Eugene
Coastal Pulp & Paper in West Linn
Oregon Pulp and Paper Co. in Salem
Georgia-Pacific Corporation facility in Clatskanie
Chiloquin Lumber & Box Company/Chiloquin Forest Products site in Chiloquin
Klamath Machines and Locomotive Works factory in Klamath Falls
Southern Pacific Railroad facility in Klamath Falls
Borden Chemical (now Hexion) Plant in Springfield
Martin-Marietta Aluminum Plant in The Dalles (Superfund site)
Astoria Voyage Repair Station in Astoria
Buttercup Mines Inc. Asbestos Mine in Baker County
Liberty Asbestos Mine in Jackson County
L.E.J. Asbestos Mine in Josephine County
Ongoing Asbestos Exposure Risks in Oregon
A lot of asbestos exposure occurred in the past, leaving workers with mesothelioma diagnoses only now. Not all of the danger is in the past, though. Asbestos left behind throughout Oregon still puts people at risk of exposure:
Asbestos abatement at a Portland synagogue is causing problems for families. Children who attend a charter school at Congregation Beth Israel are at risk of exposure and might not be able to return to school while the project proceeds.
The Coos Bay School District and Fire Department were recently fined by the Oregon Department of Environmental Quality for burning asbestos. The fire department conducted a controlled burn of one of the school buildings to demolish it and for training purposes. Asbestos in the building was not abated before the exercise, which likely exposed people in the area to asbestos fibers.
An Oregon Youth Authority worker received a $250,000 whistleblower award in 2020 for alerting authorities to potential asbestos exposure at the MacLaren Youth Correctional Facility in Woodburn. John Neves supervised young offenders on remodeling projects at the facility without being told there was asbestos in the buildings. They were not provided with adequate safety gear.
Getting Mesothelioma Treatment in Oregon
Oregon is home to a couple of excellent cancer treatment centers where you can find oncologists, surgeons, radiologists, and other specialists:
Knight Cancer Institute, Oregon Health and Science University, Portland
Providence Cancer Institute, Providence Health and Services, Portland
Willamette Valley Cancer Institute and Research Center, Corvallis, Eugene, Florence, and Lincoln City
Oregon's Asbestos Laws
State asbestos laws in Oregon address how lawsuits and claims proceed. They also protect workers and residents from ongoing asbestos exposure.
Oregon Statute of Limitations on Mesothelioma and Asbestos Lawsuits
Each state puts a time limit on filing a mesothelioma lawsuit, known as the statute of limitations:
Rev. Stat. § 12.010 et seq. is that law that mandates the statute of limitations for asbestos-related lawsuits in Oregon.
There is no specific statute for asbestos, but all plaintiffs must follow the personal injury statute, which requires you to file within two years of the date that the asbestos-related illness was diagnosed or should have been reasonably discovered.
For asbestos-related wrongful death cases, plaintiffs have three years from the date of the victim's death to file.
Lohrman Test for Asbestos Illness
The Lohrman Test proves how frequently and regularly a plaintiff came into close proximity to asbestos. This is used in many states to prove asbestos exposure caused mesothelioma or another illness.
Oregon does not require the Lohrman Test for cases to proceed, making it easier for victims to prove that past asbestos exposure made them sick.
Bare Metal Defense
Oregon also supports asbestos plaintiffs by not allowing the bare metal defense. Defendants in some asbestos cases use this strategy to avoid liability. A company claims bare metal defense when the asbestos in its products came from replacement parts.
Oregon Asbestos Safety Regulations
The process and management of asbestos removal in Oregon are done through the state's Department of Environmental Quality.
Anyone who plans to work around asbestos must first complete state certification. The state certification process comprises all levels of work involved in asbestos removal.
In Oregon, all asbestos removal projects must be approved by the state. Requests can be written prior to the project start date. The only exception to this rule is for private homeowners and smaller projects.
The removal of friable material requires notification to the state and must be disposed of by state-mandated requirements. Non-friable asbestos removal, in most cases, doesn't require state notification.
Disposal of asbestos material must always be done by a certified contractor.
The state will assess a fee based on the dimensions and size of the asbestos materials.
Although the fee varies on the size and weight of the material, there is also a fee on anticipated projects and an annual notification fee on long-term asbestos material removal projects.
Oregon Legislators Lead the Way on Asbestos Ban
U.S. Senator Jeff Merkley and U.S. Representative Suzanne Bonamici, both democrats representing Oregon, are leading the way in pushing for a complete asbestos ban in the U.S. First introduced in 2019, the Alan Reinstein Ban Asbestos Now Act of 2023 would fully ban asbestos.
Asbestos is heavily regulated in the U.S. and banned for most uses, but it is not completely outlawed. Passing the bill would stop the import of raw asbestos and asbestos materials into the U.S. The namesake of the bill died of mesothelioma in 2006.
Legal Help in Oregon
Don't forget to fill out our form to get our free Financial Compensation Packet, filled with information on the experienced asbestos and mesothelioma attorneys in your area. For additional assistance, contact us at 800-793-4540.
FREE Financial Compensation Packet
Info on law firms that will recover your

highest compensation

Learn how to get paid in 90 days
File for your share of $30 billion in trust funds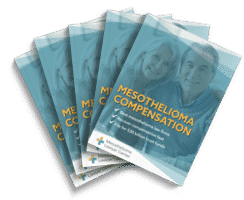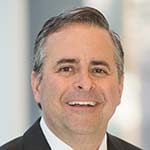 Paul Danziger grew up in Houston, Texas and earned a law degree from Northwestern University School of Law in Chicago. For over 25 years years he has focused on representing mesothelioma cancer victims and others hurt by asbestos exposure. Paul and his law firm have represented thousands of people diagnosed with mesothelioma, asbestosis, and lung cancer, recovering significant compensation for injured clients. Every client is extremely important to Paul and he will take every call from clients who want to speak with him. Paul and his law firm handle mesothelioma cases throughout the United States.