Kentucky Mesothelioma Lawyer
Page Updated on January 06, 2022
An experienced Kentucky mesothelioma lawyer can help you fight for justice if you're a victim of an asbestos-related illness. Industries like coal mining, construction, plumbing, railroad, and sheet metal have contributed heavily to asbestos exposure and resulting illnesses in Kentucky.
If you or a loved one have been diagnosed with mesothelioma, asbestos-related lung cancer, or asbestosis, you may be entitled to substantial compensation. We invite you to fill out our form today for a free Financial Compensation Packet, filled with information about experienced mesothelioma lawyers in Kentucky, how to get paid in 90 days, how to file an asbestos trust fund claim, and much more.
FREE Financial Compensation Packet
Info on law firms that will recover your

highest compensation

Learn how to get paid in 90 days
File for your share of $30 billion in trust funds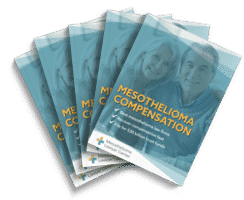 Free

Financial Compensation Packet
Info on law firms that will recover your

highest compensation

Learn how to get paid in 90 days
File for your share of $30 billion in trust funds
We offer assistance to all areas of Kentucky, including:
Lexington, Louisville, Bowling Green, Owensboro, Covington, Hopkinsville, Richmond, Florence, Georgetown, Elizabethtown, Henderson, Nicholasville, Frankfort, Jefferson Town, Independence, Paducah, Radcliff, Ashland, Madisonville, Erlanger, Winchester, Murray, St. Matthews, Burlington, Danville, Fort Thomas, Shively, Newport, Shelbyville, Berea, Glasgow, Fort Campbell North, Bardstone, Mount Washington, Shepherdsville, Somerset, Lyndon, Lawrenceburg, Campbellsville, Fort Knox, Mayfield, Middlesbrough, Paris, Francisville, Versailles, Maysville, Oakbrook, Edgewood, Alexandria, Franklin, Elsmere, Harrodsburg, La Grange, Fort Mitchell, London, Hillview, Oak Grove, Flatwoods, Villa Hills, Middletown, Corbin, Mount Sterling, Russellville, Highland Heights, Morehead, Pikeville, Leitchfield, Taylor Mill, Cynthiana, Princeton, Monticello, Cold Spring, Wilmore, Central City, Bellevue, Fort Wright, Union, Lebanon, Douglass Hills, Buckner, Hebron, Hazard, Vine Grove, Dayton, Williamsburg, Prospect, Westwood Cdp, Crestwood, Hendron, Farley, Reidland, Ludlow, Columbia, Greenville, Benton, Scottsville, Hurstbourne, Massac, Paintsville, and more.
Kentucky Asbestos Facts
Coal mining is the number one industry in the state to contribute to asbestos exposure.
Over 3,100 people died because of asbestos exposure in Kentucky between 1999 and 2017.
Lung cancer caused most of these deaths, with mesothelioma causing 579 deaths and asbestosis 237.
Jefferson County has the highest number of asbestos-related deaths.
Kentucky ranks in the middle of all states for asbestos deaths.
Who Was Exposed to Asbestos in Kentucky?
Asbestos found in coal mines has put workers in direct danger for decades. Most of the equipment used in coal mines, such as exhaust fans, drilling machinery, and other machines, were also made with asbestos due to its fire and heat-resistant properties.
In addition to coal miners, numerous Kentucky teachers and students risked exposure because of buildings constructed with asbestos. Georgetown College was discovered to have asbestos scattered throughout its residences when in 2011, a leak in one of the pipes put several students at risk.
Other schools in Kentucky known to have contained or to still have asbestos include:
Carroll County High School, Carrollton
Elizabethtown High School, Elizabethtown
Burkhead Elementary School, Elizabethtown
Highlands High School, Fort Thomas
Johnson High School, Fort Thomas
Ruth Moyer Elementary School, Fort Thomas
Ballard High School, Louisville
Indian Trail Elementary School, Louisville
Pleasure Ridge Park High School, Jeffersonville
Klondike Elementary School, Louisville
Centre College, Danville
Morehead State College, Morehead
East Kentucky State College, Richmond
Also at risk were military men and women in the state. Fort Campbell, constructed during the World War II era, used asbestos in machinery, pipes, boiler rooms, and more.
After developing mesothelioma, a Kentucky resident who worked in a military boiler room in Grayson, Kentucky, filed an asbestos lawsuit. He worked around ship boiler parts that contained asbestos.
As a result, the plaintiff received a total of $32 million from the Crane Co., the business responsible for crane manufacturing.
Other workers in the state who may have been exposed on the job include:
Construction workers
Plumbers
Railroad workers
Sheet metal workers
These are the workers in industries with the highest rates of asbestos exposure.
Which Companies Are Associated with Asbestos in Kentucky?
Chemical Companies
Mathieson Chemical Company: Brandenburg
M&T Chemical: Carrollton
Carbon & Carbon Chemicals Corporation: Kevil
Hooker Chemical Corporation: South Shore
Railroad Companies
Chesapeake and Ohio Railroad: Raceland
Northwestern Railroad: Russell
Power Companies
Dix Dam Power Plant: Burgin
Cooper Powerhouse: Burnside
John Sherman Cooper Power Station: Burnside
Green River Power Plant: Central City
East Kentucky Power Corporation: Ford
Kenneth C. Coleman Power Plant: Hawesville
Big Sandy Power Station: Louisa
Louisa Power: Louisa
Spurlock Powerhouse: Maysville
TVA Power Plant: Paradise
Big River Power Company: Sebree
Tyrone Power House: Tyrone
Natural Disasters and Asbestos Exposure
The devastating 2021 tornadoes that hit Kentucky highlighted yet another way residents may encounter harmful asbestos. When natural disasters, like tornadoes, destroy older buildings, they expose and spread asbestos.
The waste left behind puts residents at risk. Those with the greatest risk of exposure, though, are the workers: emergency responders, cleanup crews, and others.
What Are the Asbestos Laws in Kentucky?
The Energy and Environment Cabinet's Division for Air Quality enforces asbestos laws in Kentucky:
Anyone working on an asbestos abatement project must be qualified by the state prior to starting the project.
Written notification to the state must be accepted before starting an asbestos abatement project on any public building or facility.
The only exclusion to the notification rule is single-family, residential homes and apartment dwellings with fewer than four units.
Written notification must be received at least 10 working days in advance.
For additional information and more in-depth details concerning asbestos laws in Kentucky, contact Kentucky's DAQ office at 502-564-3999.
Medical Help in Kentucky
Look for a facility with physicians who specialize in asbestos-related illnesses.
Mesothelioma cancer and asbestosis are rare, so it's crucial to seek treatment from doctors who specialize in these diseases and have the funding and resources to offer the best possible treatments.
The Markey Cancer Center in Lexington is a National Cancer Institute-designated facility with cutting-edge technology, specialists, and funding to expand the research on rare asbestos diseases.
Statute of Limitations for Asbestos-Related Lawsuits in Kentucky
Under Ky. Rev. Stat. Ann. § 413.080 et seq., plaintiffs filing an asbestos-related lawsuit must follow the same statute of limitations for personal injury lawsuits.
In Kentucky, the case must be filed within a year from the date that the asbestos-related disease was discovered or should have been reasonably discovered.
For wrongful death lawsuits, plaintiffs must file within two years from the date of the victim's death.
Legal Help in Kentucky
If you've been diagnosed with mesothelioma, asbestos-related lung cancer, or asbestosis, you may qualify for substantial compensation. Remember to fill out our form to get your free Financial Compensation Packet, with information on experienced asbestos and mesothelioma lawyers in your area. If you have questions or need assistance, contact us toll-free at 800-793-4540.
Ethan A. Flint founded and is the managing partner of Flint Law Firm, LLC. He works in the Paducah, Kentucky office, but the firm now operates in multiple states. He is focused on helping victims of mesothelioma and asbestos diseases. He litigates and works on behalf of clients in settlement agreements and has represented thousands of victims of asbestos exposure.