Page Updated on July 12, 2023
If you're a victim of an asbestos illness, an Iowa mesothelioma lawyer may be able to help you. Many industries in Iowa used asbestos heavily for years before the strict regulations set by the Environmental Protection Agency (EPA).
If you or a loved one have been diagnosed with mesothelioma, asbestos-related lung cancer, or asbestosis, you may be entitled to substantial compensation. Fill out our form to receive our free Financial Compensation Packet. Our packet is loaded with information on experienced mesothelioma attorneys in Iowa, how to file a claim for asbestos trust funds, how to get paid in 90 days, and more.
FREE Financial Compensation Packet
Info on law firms that will recover your

highest compensation

Learn how to get paid in 90 days
File for your share of $30 billion in trust funds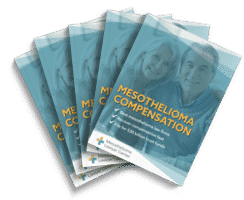 Free

Financial Compensation Packet
Info on law firms that will recover your

highest compensation

Learn how to get paid in 90 days
File for your share of $30 billion in trust funds
We are happy to help asbestos victims and their families in all cities and towns in Iowa, such as
Des Moines, Cedar Rapids, Davenport, Sioux City, Iowa City, Waterloo, Council Bluffs, Ames, West Des Moines, Dubuque, Ankeny, Urbandale, Cedar Falls, Marion, Bettendorf, Marshalltown, Mason City, Clinton, Burlington, Ottumwa, Fort Dodge, Muscatine, Coralville, Johnston, Waukee, Clive, Altoona, Newton, Indianola, North Liberty, Boone, Oskaloosa, Spencer, Fort Madison, Storm Lake, Keokuk, Pella, Waverly, Carroll, Le Mars, Norwalk, Fairfield, Grimes, Pleasant Hill, Grinnell, Mount Pleasant, Denison, Perry, Decorah, Creston, Webster City, Clear Lake, Charles City, Washington, Sioux Center, Knoxville, Hiawatha, Atlantic, Nevada, Oelwein, Orange City, Estherville, Maquoketa, Eldridge, Independence, Red Oak, Anamosa, Clarinda, Algona, Centerville, De Witt, Glenwood, Iowa Falls, Cherokee, Vinton, Manchester, Winterset, Sheldon, Shenandoah, Harlan, Asbury, Osceola, Spirit Lake, Windsor Heights, Evansdale, Humboldt, Bondurant, Mount Vernon, Camanche, Hampton, Sergeant Bluff, Jefferson, Chariton, Dyersville, Adel Forest City, Polk City, Carlisle, Le Claire, and more.
Iowa Asbestos and Mesothelioma Facts
There were 2,765 asbestos-related deaths in the state between 1999 and 2017, with 525 of those caused by mesothelioma.
Most asbestos-related deaths in Iowa have occurred in Polk County.
Physicians predict asbestos-related deaths will rise in Iowa as more people begin to experience the symptoms of mesothelioma, which usually lie dormant for up to 50 years.
The most common asbestos-related disease in Iowa is pleural mesothelioma.
Iowa ranks in the middle of all states for malignant mesothelioma and other asbestos-related deaths.
How Does Asbestos Cause Mesothelioma?
Asbestos is a natural material used in many industries for most of the 20th century. Workers who handled or even just worked around asbestos risked exposure. Exposure occurs when fibers of asbestos come loose and are inhaled or ingested.
Asbestos fibers inside the body irritate tissues and cause inflammation and damage. In some people, this leads to cancer. Mesothelioma is a rare cancer, and asbestos is a leading cause. Asbestos exposure can also lead to lung cancer and a non-malignant lung disease called asbestosis.
Where Was I Exposed to Asbestos in Iowa?
Nearly everyone diagnosed with mesothelioma was exposed to asbestos. Most of this exposure occurred in the workplace and is considered negligent.
Major Iowa Companies That Used Asbestos
Most asbestos exposure in Iowa came from some of the state's largest businesses. Power plants, in particular, are known to have asbestos throughout job sites, machinery, and other materials. Iowa is home to major power plants that used asbestos, such as Storm Lake Power Plant and the Tipton Power Plant.
People who worked in the construction and metal industries in the state before laws regulated asbestos use are also at risk for developing mesothelioma and other asbestos-related diseases.
Large companies such as Celotex Corporation and Georgia-Pacific Corporation have large job sites in Iowa, both associated with asbestos.
U.S. Gypsum operated mines and processing facilities in Fort Dodge, Iowa. U.S. Gypsum mined gypsum in the area and also manufactured gypsum products, like wallboard. These products often contained asbestos and put workers at risk of exposure.
Vermiculite Processing Plants
Vermiculite processing put thousands of workers at risk of asbestos exposure at facilities around the country. Many plants received vermiculite from the W.R. Grace mine in Libby, Montana, which mined asbestos-contaminated vermiculite.
In Iowa, plants that received vermiculite that contained asbestos included:
Celotex Corporation, Fort Dodge
E.M. Peat Manufacturing Company, Council Bluffs
Georgia Pacific/Bestwall, Ford Dodge
National Gypsum, Fort Dodge
U.S. Gypsum, Sperry
Asbestos in Iowa Schools
Another important source of exposure for workers and students is the state's older school buildings. Buildings constructed during heavy asbestos use often still contain the material. It can become an exposure risk during maintenance and repair work and as it deteriorates or gets damaged over time.
Students and staff may have been exposed at Prairie Crest Elementary School after a contractor failed to follow asbestos regulations when removing the carpet.
The school district in Cedar Rapids received fines after repairing derecho damage in 2020. The workers did not take proper precautions when removing asbestos flooring materials.
Additional Iowa Workplaces with Asbestos
Many job sites used asbestos and put workers at risk of exposure. These are just a few of the known companies or buildings that contained asbestos:
Alcoa Company, Davenport
American Herbicide Plant, Muscatine
Beaver Channel Powerhouse, Clinton
Cedar Falls Powerhouse, Cedar Falls
Chemplex Plant, Clinton
Chevron Chemical Company, Fort Madison
DuPont Chemical, Fort Madison
Firestone Tire and Rubber Company, Des Moines
Fort Neil Army Base, Sioux City
Goodyear Tire & Rubber, Des Moines
Hawkeye Chemical Plant, Clinton
Iowa Power and Light, Des Moines
John Deere Powerhouse, Waterloo
John Deere Tractor Plant, Waterloo
Mississippi River Power Company, Keokuk
National Gypsum, Fort Dodge
Northwestern Bell, Des Moines
Prairie Creek Powerhouse, Cedar Rapids
Sioux City Coal and Gas, Sioux City
Taylor Insulation Company, Cedar Rapids
Whitehead Machinery Company, Davenport
Do I Need an Iowa Mesothelioma Lawyer?
There are a few situations that call for hiring or at least consulting with a mesothelioma lawyer:
If you suspect you experienced asbestos exposure, especially on the job
If you know you were exposed to asbestos
If you have received a diagnosis of mesothelioma or another illness related to asbestos
Only a lawyer with expertise in mesothelioma and asbestos laws can help you understand your options and rights.
A lawyer will help you fight against an employer or supplier of asbestos materials, get justice for your illness, and recover the damages you are entitled to.
Do I Qualify for Mesothelioma Compensation?
If you aren't sure whether you qualify for compensation, talk to an Iowa mesothelioma lawyer. Reputable firms offer free initial consultations. This allows you to get answers to your questions without committing to any fees or services.
If you have been diagnosed with mesothelioma, you are most likely eligible for some compensation. Mesothelioma is almost always caused by negligent asbestos exposure, and companies can be held liable for the resulting expenses.
Your lawyer can explain your options, which may contain one or more of the following:
Iowa Laws That Affect Asbestos Cases
Mesothelioma personal injury and wrongful death lawsuits proceed according to specific state laws. It's important to know the laws in your state and how they could affect your case.
Statute of Limitations on Mesothelioma and Asbestos Lawsuits
The plaintiffs filing an asbestos lawsuit must follow the state's statute of limitations outlined in Iowa Code Ann. § 614.1 et seq.
These cases must be filed within two years under the "discovery rule."
The discovery rule means that the time period for filing begins when the asbestos-related illness was discovered or should have been reasonably discovered.
The same rules apply to wrongful death cases; plaintiffs need to file within two years of the victim's date of death.
Additionally, Iowa's "separate injury rule" lets plaintiffs file an asbestos lawsuit within two years of discovering the disease, regardless of when the disease developed. This law benefits people suffering from asbestos-related illnesses, as these diseases can take decades to surface.
Take-Home Duty for Secondhand Asbestos Exposure
Most people are exposed to asbestos on the job. Some workers unknowingly brought asbestos fibers home on their clothing, exposing family members. This is known as secondhand exposure, and while less common, it can cause mesothelioma.
Iowa does not recognize take-home duty in asbestos cases. Take-home duty is a company's responsibility to warn people of the risks of secondhand exposure in the home.
The Iowa Supreme Court set this precedent with its decision in a 2009 case. A woman died from mesothelioma after exposure to asbestos on her husband's work clothes. The Court ruled that the relevant asbestos suppliers had no duty to warn of the risks of asbestos to family members of workers.
What Are Iowa's Asbestos Safety Laws?
Iowa has state laws that help prevent the spread of asbestos.
Demolition and Renovation:

First, an asbestos survey is required in which a State of Iowa licensed surveyor must conduct a safety survey to ensure the renovation and/or demolition is in compliance with Subpart M of the National Emission Standards for Hazardous Air Pollutants (NESHAP). Per NESHAP, asbestos cannot be released into the environment during the demolition and/or renovation.

After a survey is completed,

the demolition notification form must be filled out and sent to the Iowa Department of Natural Resources Air Quality Bureau (IDNR). Even if asbestos was not found during the survey, this form must be sent in for all demolitions.

Asbestos Licensing:

In 1984, the Asbestos Removal and Encapsulation Act was passed, mandating all workers must be trained to work around asbestos by the Bureau of Labor. The state must license anyone working around asbestos in the state of Iowa as a qualified asbestos abatement professional. Anyone caught working renovating, demolishing, or removing asbestos-containing materials without the proper licensing will face strict fines and penalties.

Working with Asbestos on Job Sites:

Per the Iowa Occupational Safety and Health Administration, several precautions must always be taken when working around asbestos, including the proper disposal, cleanup, and handling of any asbestos-related materials. Friable asbestos must typically be sealed and wetted upon disposal.
For more information and complete details on Iowa asbestos laws, visit the official Iowa Department of Natural Resources webpage or call 515-281-5918.
Where Can I Get Mesothelioma Treatment in Iowa?
Look for treatment options from physicians who have specialized knowledge of asbestos diseases.
The National Institutes of Health (NIH) focuses on helping cancer patients find the best treatments available. It also conducts in-depth mesothelioma research.
Iowa's Holden Comprehensive Care Center is an NIH-designated care center. Located in Iowa City at the University of Iowa's Hospitals and Clinics Center, Holden offers mesothelioma treatments and services for patients, including chemotherapy, radiation, surgery, and more.
Holden is also the only care center in Iowa designated by the National Cancer Institute (NCI). An NCI designation means that the care center has been recognized for its physicians, scientists, and other healthcare professionals who have in-depth knowledge and experience dealing with cancer.
Getting Legal Help in Iowa
If you've been affected by asbestos, you may be entitled to financial compensation for pain and suffering, lost wages, medical bills, and more. Remember to fill out our form to get your free Financial Compensation Packet, with information on asbestos and mesothelioma lawyers in your area. For questions and assistance, feel free to contact us at 800-793-4540.
FREE Financial Compensation Packet
Info on law firms that will recover your

highest compensation

Learn how to get paid in 90 days
File for your share of $30 billion in trust funds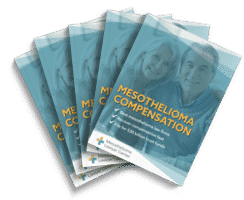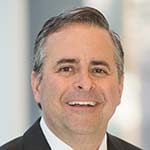 Paul Danziger grew up in Houston, Texas and earned a law degree from Northwestern University School of Law in Chicago. For over 25 years years he has focused on representing mesothelioma cancer victims and others hurt by asbestos exposure. Paul and his law firm have represented thousands of people diagnosed with mesothelioma, asbestosis, and lung cancer, recovering significant compensation for injured clients. Every client is extremely important to Paul and he will take every call from clients who want to speak with him. Paul and his law firm handle mesothelioma cases throughout the United States.