Page Updated on July 24, 2023
Ohio mesothelioma lawyers help residents and workers take legal action after getting sick from asbestos exposure. Before the Environmental Protection Agency (EPA) 's limitations on asbestos use, many Ohio businesses used this harmful material in buildings, equipment, and machinery.
If you or a loved one have mesothelioma, asbestos-related lung cancer, or asbestosis, you may be eligible for a large amount of compensation. Fill out our form to receive our free Financial Compensation Packet. Our packet is loaded with information on leading mesothelioma attorneys in Ohio, how to file a claim for asbestos trust funds, how to get paid in 90 days, and more.
FREE Financial Compensation Packet
Info on law firms that will recover your

highest compensation

Learn how to get paid in 90 days
File for your share of $30 billion in trust funds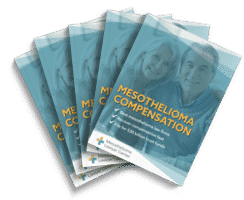 Free

Financial Compensation Packet
Info on law firms that will recover your

highest compensation

Learn how to get paid in 90 days
File for your share of $30 billion in trust funds
We offer help to victims of asbestos and their families in all cities in Ohio, such as:
Akron, Alliance, Amhurst, Ashland, Ashtabula, Athens, Aurora, Avon, Avon Lake, Barberton, Bay Village, Beachwood, Beaver Creek, Bedford, Bedford Heights, Bellbrook, Bellefontaine, Bellevue, Belpre, Berea, Bexley, Blue Ash, Bowling Green, Brecksville, Broadview Heights, Brooklyn, Brook Park, Brookville, Brunswick, Bryan, Bucyrus, Cambridge, Campbell, Canal Fulton, Canal Winchester, Canfield, Canton, Celina, Centerville, Chardon, Cheviot, Chillicothe, Cincinnati, Circleville, Clayton, Cleveland, Cleveland Heights, Clyde, Columbiana, Columbus, Conneaut, Cortland, Coshocton, Cuyahoga Falls, Dayton, Deer Park, Defiance, Delaware, Delphos, Dover, Dublin, East Cleveland, Easter Liverpool, Eastlake, Eaton, Elyria, Englewood, Euclid, Fairborn, Fairfield, Fairlawn, Fairview Park, Findley, Forest Park, Fostoria, Franklin, Freemont, Gahanna, Galion, Garfield Heights, Geneva, Germantown, Girard, Grandview Heights, Green, Greenville, Grove City, Groveport, Hamilton, Harrison, Heath, Highland Heights, Hilliard, Hillsboro, Hubbard, Huber Heights, Hudson, Huron, Independence, Iron Town, Jackson, Kent, Kenton, Kettering, Kirtland, Lakewood, Lancaster, Lebanon, Lima, Logan, London, Lorraine, Louisville, Loveland, Lyndhurst, Macedonia, Madeira, Mansfield, Maple Heights, Marietta, Marion, Mentor, North Ridgeville, Medina, Wadsworth, Oxford, Parma Heights, Perrysburg, Sylvania, Steubenville, Tallmadge, Tiffin, Rocky River, and more.
Ohio Asbestos Statistics
Ohio ranks eighth among all states for the number of deaths caused by asbestos exposure.
The state saw 12,697 deaths related to asbestos between 1999 and 2017.
Of those deaths, most were from lung cancer, but 2,353 resulted from mesothelioma and 996 from asbestosis.
Hamilton and Cuyahoga County had the greatest number of deaths.
Filing an Asbestos or Mesothelioma Claim in Ohio
Mesothelioma is a rare and aggressive cancer that is caused by asbestos exposure. It is a devastating and expensive illness requiring specialist treatment. People sue or file claims for mesothelioma to get compensation and to recoup their losses.
Most asbestos exposure occurred in the workplace and is considered negligent. You have a right to make a claim or file a lawsuit to recover damages.
How Do Mesothelioma Lawsuits and Claims Work?
Because asbestos exposure is considered negligent, asbestos illnesses are personal injuries. You can file a lawsuit against the companies responsible for exposing you to asbestos. There are several options for asbestos claims and lawsuits:
If the victim is a loved one, you could be eligible to file a wrongful death lawsuit to recover damages. Bankrupt asbestos companies cannot be sued, but they set up asbestos trust funds as an alternative way to compensate victims.
If you served in the military and have mesothelioma, you could be eligible for monthly disability compensation through the VA. You must be able to connect asbestos exposure to your time in the military.
How Long Does it Take to Settle a Mesothelioma Lawsuit in Ohio?
The time it takes to resolve a mesothelioma or asbestos lawsuit depends on various factors. Most asbestos lawsuits end in settlements, which typically take a few months to resolve.
If your case goes to trial, it could be a year or more before you get a resolution. For this reason, it's usually best for mesothelioma patients with limited time to settle.
Hiring An Ohio Mesothelioma Lawyer
If you have mesothelioma, it is essential to act quickly. There are time limits on filing lawsuits, and the prognosis for mesothelioma is poor. Contact a top Ohio mesothelioma lawyer as soon as possible.
Asbestos and personal injury lawyers offer a free initial consultation, so there is no risk to get in touch. They will review your case and explain your legal options. They should also offer contingency payment, so if you move forward, you pay nothing until they win.
Look for a lawyer with experience winning asbestos cases. They should be part of a larger firm with adequate resources. Asbestos lawsuits are complicated and require investigators, medical experts, and extensive law firm staff.
How Much Compensation Can I Get From an Asbestos Claim in Ohio?
Compensation in mesothelioma claims is highly variable and depends on individual factors in every case:
The severity of the illness
Medical expenses, including future costs
Home care and medical equipment costs
Pain and suffering
The degree of liability of the defendants
Amounts also depend on the type of compensation. Settlements for mesothelioma average around $1 million to $1.4 million. Jury awards are usually much higher, while asbestos trust fund claims are lower.
An experienced Ohio asbestos law firm will put its expertise to work, maximizing your compensation. They cannot guarantee you a certain amount but can make a reasonable estimate of what to expect.
Where Was I Exposed to Asbestos in Ohio?
Ohio has a long history of industrial jobs. Manufacturing facilities, construction and building companies, steel refineries, and other industrial workplaces have been critical to the state's economy but were also responsible for exposing thousands of workers to asbestos.
These are just a few examples of Ohio workplaces that used asbestos and exposed workers.
Akron Tire Factories
Ohio was once home to many factories that made rubber tires for the automotive industry, especially in Akron:
B.F. Goodrich
Firestone
General Tire
Goodyear
Working with rubber requires heat, which means these factories had asbestos in boilers, furnaces, insulation, and more. Johns Manville was a major supplier of asbestos to the tire industry and has been held liable in many mesothelioma cases.
Honey Creek Contracting
In 2004, Honey Creek Contracting Company was bought, and its facilities were found to be riddled with asbestos. The new owner, David Sugar, and management allowed people to remove the dangerous materials without proper protection.
This violated state laws and the federal Clean Air Act. As a result, people got sick, and Honey Creek received a substantial fine. The company also had to pay for medical checkups for each worker.
The Scotts Company
Located in Marysville, Scotts was the state's largest processing facility for vermiculite. Vermiculite is a silicate mineral often contaminated with asbestos.
As the Scotts Company processed vermiculite, asbestos fibers were released, placing workers in danger and residents who lived in the area.
In 1980, the EPA ordered the facility to shut down. However, the risks of developing an asbestos-related disease were already significant as the facility operated from 1967-1980.
Ohio Cast Products
Located in Canton, Ohio Cast Products went bankrupt in 2004 and left behind a contaminated site. It has since been declared a Superfund site by the U.S. Environmental Protection Agency (EPA).
The cleanup of the site is ongoing and includes remediation of asbestos. The site included a foundry, a high-heat work environment that used asbestos in numerous materials. Workers were at risk of asbestos exposure right up to the 2004 closure.
Other Job Sites Associated with Asbestos in Ohio
There are hundreds of job sites in Ohio associated with asbestos use. Many of these sites played a direct part in placing employees at risk of developing an asbestos-related disease:
Dayton Power and Light Company
Baltimore and Ohio Railroad Company
J.M Stuart Electric Generating Company
Procter & Gamble Manufacturing
Bayer Port Plastics, Inc.
Hill Manufacturing Company
Jackson Iron & Steel
Monsanto Chemical Company
Mansbach Metal
Port Plastics Plant
Ohio Fire Brick Company
Ashtabula Water Supply Company
Kenton Water Works
Thomas Jefferson Elementary School – Ashtabula Harbor
Columbus Southern & Ohio Electric
Lebanon Light and Power Plant
Cleveland Electric Illuminating
Municipal Electric Light Plant
Avon Beach Station
Cherry Valley Iron Works
American Electric Powerhouse
Beverly Powerhouse
Dow Chemical
General American Transportation Corporation
Eagle Box Board and Paper Company
Bowling Green State University
Mentor High School
Goodrich Research Center
American Rolling Mill Company
Bryan Municipal Light and Power
Van Camp Packing Company
Carroll Foundry and Machine Works
Ohio Laws on Asbestos
Ohio Asbestos Laws
State laws address ongoing safety concerns, protecting workers and residents from asbestos exposure. They also dictate how asbestos lawsuits proceed and how much compensation victims can get.
Ohio's Asbestos Safety Regulations
The Ohio Environmental Protection Agency regulates asbestos laws and enforces federal laws related to exposure, such as the Clean Air Act.
One of the most important sets of rules that protect Ohio workers and residents from asbestos addresses older buildings. Asbestos professionals must be licensed before working on buildings that contain asbestos.
They must also notify the state before beginning any projects involving asbestos. Specific procedures must be followed for removing and disposing of asbestos.
Ohio Statute of Limitations on Mesothelioma and Asbestos Lawsuits
Ohio Rev. Code Ann. § 2307.94 and 2305.10 et seq. requires that plaintiffs filing an asbestos-related lawsuit follow the state's statute of limitations for personal injuries.
Lawsuits must be filed within two years from the time the asbestos-related illness was diagnosed or within two years of reasonable discovery of the illness.
Wrongful death lawsuits in regard to asbestos injuries must be filed within two years of the date of the victim's death.
Asbestos Lawsuit Reforms in Ohio
Due to the high rate of exposure and illness, Ohio has become one of the leading states for asbestos lawsuits. Ohio passed a series of reform laws in 2004 in response to the high number of cases.
Medical Requirements:

Before victims can move forward with an asbestos-related lawsuit in Ohio, they must show proof of physical impairment and specific symptoms of mesothelioma or other asbestos-related must be present.

Successor/Premise Responsibility:

Anyone who buys out a company that was associated with asbestos has limited liability, which is typically the fair market value cost when the previous owner owned the company. Victims must prove beyond a doubt that the premise owner at the time of exposure knew that asbestos was in the facilities and failed to take protective measures.

Substantial Factors:

In order to prove that owners were aware of asbestos use in facilities, victims must show how they were exposed, the length of exposure, the frequency of exposure, and how close they were to the asbestos.

Asbestos Trust Transparency Act: Ohio passed a law that requires plaintiffs in asbestos lawsuits to disclose any claims they have made or plan to make with asbestos trusts. This allows a court to reduce a jury award in a lawsuit by an amount the plaintiff received from a trust.
Take-Home Duty and Secondhand Asbestos Exposure
Ohio does not recognize what is known as take-home duty with respect to asbestos. This refers to the duty a company has to extend asbestos warnings to anyone who might be vulnerable to secondhand exposure.
Secondhand asbestos exposure occurs when a worker unknowingly brings asbestos fibers into the home, typically on clothing or in their hair. This has caused exposure and illness in family members of workers.
In 2010, an Ohio woman sued after she developed asbestosis. Her husband worked as a pipefitter at Goodyear. She washed his asbestos-contaminated work clothes. A court decided defendants were not liable for exposure to asbestos on another property. This set a precedent to deny take-home duty.
Ohio also has a specific statute limiting the liability of asbestos companies in cases of secondhand exposure.
Mesothelioma Treatment in Ohio
In Ohio, the James Cancer Hospital & Solove Research Institute at Ohio State University in Columbus is backed by the National Cancer Institute (NCI) as a comprehensive cancer treatment center.
An NCI-designated facility certifies that the care center is recognized for its in-depth and superior research and treatment options.
Another NCI-designated treatment facility in Ohio is the Case Comprehensive Cancer Center at Case Western Reserve University in Cleveland.
It's important to seek treatment from facilities that have experience with and knowledge of a rare disease such as mesothelioma.
Once victims are diagnosed with an asbestos-related disease, they are usually already in the latter stages of cancer, as the symptoms of mesothelioma typically lie dormant for up to 50 years.
Getting Legal Assistance in Ohio
Remember to fill out our form to get your free Financial Compensation Packet, with information on the experienced asbestos and mesothelioma lawyers in your area. For additional assistance, contact us at 800-793-4540.
FREE Financial Compensation Packet
Info on law firms that will recover your

highest compensation

Learn how to get paid in 90 days
File for your share of $30 billion in trust funds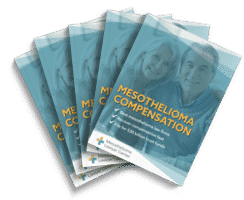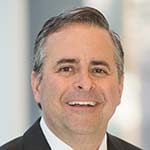 Paul Danziger grew up in Houston, Texas and earned a law degree from Northwestern University School of Law in Chicago. For over 25 years years he has focused on representing mesothelioma cancer victims and others hurt by asbestos exposure. Paul and his law firm have represented thousands of people diagnosed with mesothelioma, asbestosis, and lung cancer, recovering significant compensation for injured clients. Every client is extremely important to Paul and he will take every call from clients who want to speak with him. Paul and his law firm handle mesothelioma cases throughout the United States.