Wyoming Mesothelioma Lawyer
Page Updated on January 10, 2022
The majority of cases of asbestos exposure in Wyoming occurred in workplaces. The oil industry has been largely responsible. Contact an experienced Wyoming mesothelioma lawyer if you've been exposed to and injured by asbestos.
If you or a loved one suffer from mesothelioma, asbestos-related lung cancer, or asbestosis, you may qualify for substantial compensation. Currently, there is over $30 billion in asbestos trust funds, awaiting those who've been diagnosed with an asbestos illness. Fill out our form to get a free Financial Compensation Packet. You'll learn about the experienced mesothelioma lawyers in Wyoming, how to get paid in 90 days, how to file a claim for the asbestos trust funds, and more.
FREE Financial Compensation Packet
Info on law firms that will recover your

highest compensation

Learn how to get paid in 90 days
File for your share of $30 billion in trust funds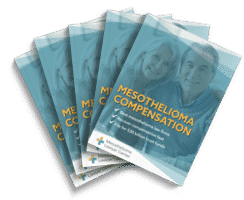 Free

Financial Compensation Packet
Info on law firms that will recover your

highest compensation

Learn how to get paid in 90 days
File for your share of $30 billion in trust funds
We offer assistance to asbestos victims and their families in all areas of Wyoming, such as:
Cheyenne, Casper, Laramie, Gillette, Rock Springs, Sheridan, Green River, Evanston, Riverton, Jackson, Cody, Rawlin,s Lander, Torrington, Powell, Douglas, Ranchettes, Worland, South Greeley, Buffalo, Fox Farm-College, Wheatland Mills, Newcastle, Warren AFB, Thermopolis, Evansville, Kemmerer, Bar Nunn, Glenrock, North Rock Springs, Moose Wilson Road, Lovell, Lyman, Pinedale, Afton, Greybull, Ethete, Wright, Antelope Valley-Crestview, Saratoga, Fort Washakie, Lusk, Rafter J Ranch, Star Valley Ranch, South Park, Arapahoe, Wilson, Hoback, Mountain View Town, Basin, Sundance, Guernsey, Pine Bluffs, Upton, Sleepy Hollow, Marbleton, Story, Moorcroft, Dubois, Ranchester, Vista West, Alpine, Hanna, Purple Sage, Dayton, Hartrandt, Diamondville, Cowley, Lucerne, Shoshoni, Clearview Acres, Reliance, Byron, Farson, Jamestown, La Barge, Big Piney, Cokeville, Bear River, Nordic, Pine Haven, Big Horn, Wamsutter, Lingle Hudson, Boulder Flats, Rolling Hills, La Grange, Urie, Encampment, Red Butte, Baggs, Sinclair, Midwest, Hulett, Casper Mountain, Thayne, Chug Creek, Etna, Mammoth, Superior, Alta, and more.
Wyoming Asbestos Facts
The number of asbestos deaths is small compared to other states, but as a percentage of the population, it is among the highest.
The deaths related to asbestos have been mostly from lung cancer, followed by mesothelioma and asbestos.
The area of the state with the most asbestos deaths is in Natrona and Laramie Counties.
Over 20 Wyoming residents per million die from asbestos diseases, such as malignant mesothelioma, on an annual basis.
The Energy Industry and Asbestos in Wyoming
Wyoming has a long history in the energy industry, in particular oil. The state is rich in this resource, so oil refineries are important workplaces and a big part of the state economy. Machinery in oil refineries contained asbestos to protect against heat and fire.
Power plants have also provided a lot of jobs for Wyoming workers. Boilers, generators, turbines, and machinery in power plants were made with asbestos in order to control high temperatures and fire. This use continued up until only a few decades ago.
Before the early 80s, many Wyoming power plant workers were exposed at significant rates to harmful fibers.
Maintenance and construction workers were at particular risk of asbestos exposure. In addition to machinery filled with asbestos, many power plants in Wyoming also contained asbestos in floors and roofing.
Asbestos in Wyoming Schools
Several Wyoming schools that were built prior to the early 80s contain asbestos. Many are still in operation today.
The University of Wyoming contained so much asbestos that in 2009, it was considered unsafe. Subsequently, the school was issued a violation by the Department of Environmental Quality.
In an annual evaluation, Wyoming's Natrona County High School was found to contain a substantial amount of asbestos.
In 2009, the county school board ordered a $400,000 renovation and asbestos removal project. Several other elementary, middle, and high schools still contain asbestos yet have not been renovated or demolished.
Wyoming Workplaces with Known Asbestos
Listed below are major companies and businesses associated with asbestos in Wyoming.
Oil and Fuel Companies
Colorado Oil and Gas
Cambria Fuel Company
Fargo Oil Company
Utah Oil Refining Company
Continental Oil Company
Midwest Refining Company
Standard Oil Company of Indiana
Husky Refining Company
Little America Refining
Texaco Oil Refining- Wyoming
Mutual Oil Company
Continental Oil Company
Utah Oil Refining Company – Granger Station
Midwest Refining Company – Laramil
Colo Fuel and Iron Company
Midwest Refining Company- Mammoth
Consumer Oil and Refining Company
Wyoming Refining
Sinclair Oil
Pan American Petroleum
Midwest Refining Company-Salt Creek
Exxon – Shute Creek
Midwest Refining Company- Teapot
Utah Oil Refining Company – Wamsutter
Pure Oil Company
Plants
Dave Johnston Power Plant
Steam Power Plant
Alumina Plant
Bridger Power Plant
Stauffer Chemical Power Plant
Acme Power Plant
Laramie River Power Plant
Wyodak Plant
Coal Companies
Wyoming Coal and Iron Company
Union Pacific Coal Company- Hannah, Cumberland, Reliance, Rock Spring, and Winton
Diamond Coal and Coke Company- Diamondville and Oakley
Gebo Coal Company
Owl Creek Coal Company
Teapot Coal Company
Kemmerer Coal Company
Gebo Coal Company
Lion Coal Company
Wyodak Coal and Manufacturing Company
Utilities and Natural Gas Companies
Colorado Oil & Gas – Bitter Creek
Buffalo Northwest Electric Company
Black Hills Power and Light
Pacific Power and Light
Utah Power and Light – Kemmerer
El Paso Natural Gas Company
Montana Dakota Utilities Company
Perkins Power Company
Sheridan County Electric Company
Hot Springs Light and Power Company
Wyoming's Asbestos Laws
Wyoming has measures in place to monitor and oversee asbestos removal. These measures are put into place by the Wyoming Department of Environmental Quality to ensure that working around asbestos and handling asbestos is done as safely as possible:
The state of Wyoming requires that personnel that handling and removing asbestos from any location must be trained properly.
They also must contact the state environmental coordinators before qualifications are met.
The disposal of asbestos products is regulated. Asbestos, in a "friable" condition, breaks down easily and is no harm to the environment. And as such, can be disposed of in a local landfill.
Non-friable Asbestos products, due to the fibers not breaking down easily, require permission from a local landfill operator prior to anticipated disposal.
For additional information and more detailed resources, contact the Wyoming DEQ at the following numbers:
Cheyenne: 307-777-7937
Lander: 307-302-3047
Sheridan: 307-673-9337
Casper: 307-473-3465
Getting Medical Help in Wyoming
It's important to find medical care from a physician who understands and specializes in asbestos diseases, as they generally can offer the most comprehensive treatment options.
The Huntsman Cancer Center in the nearby state of Utah is backed by the National Cancer Institute (NCI) as a comprehensive cancer treatment center.
Wyoming Statute of Limitations on Asbestos Lawsuits
Asbestos-related lawsuits follow under the personal injury statute of limitations in Wyoming.
In order to file, plaintiffs must do so within four years from the time of the discovery of the asbestos-related or within four years from the date that the illness should have been reasonably discovered.
The asbestos-related wrongful death statute is a bit shorter. Plaintiffs must file within two years from the victim's date of death.
Getting Legal Help in Wyoming
Don't forget to use our free Asbestos Attorney Locator Tool to find a experienced mesothelioma lawyer in your area. Remember to fill out our form to get your free Financial Compensation Packet, with information on asbestos and mesothelioma lawyers in your area. For additional assistance, contact us toll-free at 800-793-4540.
FREE Financial Compensation Packet
Info on law firms that will recover your

highest compensation

Learn how to get paid in 90 days
File for your share of $30 billion in trust funds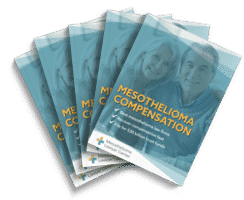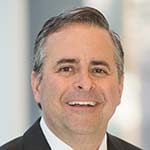 Paul Danziger grew up in Houston, Texas and earned a law degree from Northwestern University School of Law in Chicago. For over 25 years years he has focused on representing mesothelioma cancer victims and others hurt by asbestos exposure. Paul and his law firm have represented thousands of people diagnosed with mesothelioma, asbestosis, and lung cancer, recovering significant compensation for injured clients. Every client is extremely important to Paul and he will take every call from clients who want to speak with him. Paul and his law firm handle mesothelioma cases throughout the United States.