New Mexico Mesothelioma Lawyer
Page Updated on July 24, 2023
Asbestos exposure victims and their families seek legal help from trusted New Mexico mesothelioma lawyers. Workplace asbestos exposure in New Mexico has caused many people to get sick from asbestos-related illnesses, such as mesothelioma.
If you or a loved one have been a victim of mesothelioma, asbestos-related lung cancer, or asbestosis, you may be entitled to significant compensation. Fill out our form to get a free Financial Compensation Packet. You'll learn about the experienced mesothelioma lawyers in New Mexico, how to get paid in 90 days, how to file a claim for the asbestos trust funds, and more.
FREE Financial Compensation Packet
Info on law firms that will recover your

highest compensation

Learn how to get paid in 90 days
File for your share of $30 billion in trust funds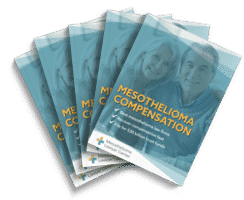 Free

Financial Compensation Packet
Info on law firms that will recover your

highest compensation

Learn how to get paid in 90 days
File for your share of $30 billion in trust funds
We are happy to offer assistance to asbestos victims in all areas of New Mexico, including:
Albuquerque, Las Cruces, Rio Rancho, Santa Fe, Roswell, Farmington, South Valley, Clovis, Hobbs, Alamogordo, Carlsbad, Gallup, Los Lunas, Sunland Park, Deming, Las Vegas, Chaparral, Portales, Los Alamos, North Valley, Lovington, Artesia, Silver City, Española, Zuni Pueblo, Anthony, Grants, Socorro, Shiprock, Corrales, Bernalillo, Ruidoso, Bloomfield, Belen, Aztec, Raton, Kirtland, Truth or Consequences, Eldorado at Santa Fe, Los Ranchos de Albuquerque, Lee Acres, Meadow Lake, Taos, White Rock, Rio Communities, Placitas Cdp, North Hobbs, Tucumcari, Paradise Hills, Los Chaves, El Cerro Mission, Santa Teresa, Bosque Farms, Edgewood, Vado, Peralta, Holloman AFB, University Park, Milan, Sandia Heights, San Felipe Pueblo, Eunice, La Cienega, El Cerro, Tularosa, Chimayo, Clayton, Santa Rosa, Agua Fria, Dulce, Cannon AFB, Ruidoso Downs, West Hammond, Boles Acres, Lordsburg, Crownpoint, Valencia, Santo Domingo Pueblo, Ranchos de Taos, Doña Ana, Navajo, Bayard, San Ysidro Cdp, Pojoaque, Jal, Nambe, La Mesilla, Las Maravillas, Flora Vista, Jarales, Mesilla, Berino, Waterflow, Moriarty, Jemez Pueblo, Sandia Knolls, Questa, Arroyo Seco, Mescalero, Keeler Farm, and more.
New Mexico Asbestos Statistics
Asbestos exposure contributed to 1,447 deaths in New Mexico between 1999 and 2017.
Over 270 of those deaths were from mesothelioma, while 86 were from asbestosis.
Bernalillo County, which includes Albuquerque, had the highest number of deaths in the state during this time period.
How a New Mexico Mesothelioma Lawyer Can Help
If you were diagnosed with mesothelioma, a top New Mexico asbestos attorney can help you get compensation. Asbestos exposure that causes mesothelioma is almost always negligent. Asbestos companies can be held accountable and pay victims.
New Mexico mesothelioma lawyers will take all the steps necessary to get the compensation you deserve:
Review your case for free and answer important questions
Explain your legal options for seeking compensation
Handle all the steps in filing a lawsuit or making a claim
Work with investigators to find where and when you were exposed to asbestos
Work with medical experts to connect asbestos exposure to your illness
Negotiate a settlement
Maximize your compensation by finding all your expenses
Litigating in court for a jury award, if necessary
Offer contingency payment, so you owe nothing until they win
Choose a New Mexico lawyer with proven experience handling and winning asbestos cases. They should be part of a large, nationwide firm with the resources necessary to take your case to a successful conclusion.
Filing a Mesothelioma Lawsuit in New Mexico
Mesothelioma attorneys in New Mexico can explain all of the options for recovering damages for past asbestos exposure. You could be eligible for one or more of the following:
Mesothelioma personal injury lawsuit. A common way to seek compensation after asbestos exposure is through a lawsuit. Asbestos illnesses are personal injuries because exposure is usually negligent. Most lawsuits end in a settlement. Only rarely do they go to trial.
Mesothelioma wrongful death lawsuit. If you lost a loved one to mesothelioma, you might be eligible to seek compensation through a wrongful death lawsuit.
Asbestos trust fund claim. Bankrupt asbestos companies typically cannot be sued. However, most of them set up trust funds to compensate future claimants. Your lawyer can determine if you are eligible to make a claim with one or more asbestos trust funds.
VA benefits claim. If you can connect your asbestos exposure to military service, you are eligible for VA benefits. These include specialist health care and monthly disability compensation.
Don't hesitate to reach out to a New Mexico asbestos law firm. There are time limits on taking legal action. You should be able to get a free initial consultation, so there is no risk.
Where Was I Exposed to Asbestos in New Mexico?
Most asbestos exposure occurs in the workplace. These are some of the many places New Mexico residents and workers encountered asbestos.
Naturally-Occurring Asbestos in New Mexico
Most asbestos exposure occurs in the workplace, but in New Mexico, there are many natural deposits of this harmful mineral.
Workers in the state's mining industry have been put at risk of exposure to asbestos deposits. Mine activities also release fibers that contaminate surrounding areas and put residents at risk.
New Mexico's mines include five coal mines, many uranium mines, and mines that extract manganese, beryllium, copper, potash, molybdenum, and other minerals.
Workers and residents in the area may be exposed to deposits of asbestos found in these mines through the air, soil, and dust.
Asbestos in the Oil and Natural Gas Industries
New Mexico is a significant producer of oil and natural gas. The U.S. Energy Information Agency (EIA) reports that New Mexico was the sixth-largest oil producer in the nation in 2010.
New Mexico has used oil and natural wells for over a century. Most of the pre-1980 machinery contains insulation components and gaskets made with asbestos materials for fire safety reasons.
Petroleum and gas industry workers have long been at risk for asbestos exposure. They are in the "high-risk" groups prone to develop mesothelioma and other illnesses linked to asbestos.
Mineral Processing
Mineral processing plants in Albuquerque received shipments of asbestos-contaminated vermiculite from the infamous W.R. Grace mines in Libby, Montana:
Allied American Gypsum Company
American Gypsum Company/Centex
Solico Inc./Southwest Vermiculite Company
Southwest Vermiculite Company
The mine shipped harmful vermiculite around the country for decades. Anyone who worked at the Albuquerque facilities could have been exposed to asbestos. Even residents in the area were at risk.
Asbestos in New Mexico Buildings
Government buildings at the local, state, and federal levels built before 1980 often contain asbestos and cause exposure.
The U.S. government was one of the largest purchasers of asbestos from such companies as Johns Manville and W.R. Grace.
Federal agencies such as the Departments of Defense and Justice constructed military bases, law enforcement agency headquarters, housing, and even schools with asbestos in insulation, roofing materials, and floor tiles.
After the 1970s, the government began using other materials like insulation and fire retardants in new facilities.
However, many workers in the maintenance and renovation of older buildings were exposed to asbestos. Some of them later developed lung cancer, asbestosis, and mesothelioma.
Kirtland Air Force Base
Buildings and equipment at Kirtland Air Force Base also contained asbestos and put military and civilian workers at risk. Veterans have high rates of mesothelioma because of how extensively asbestos was used in the military.
The base's buildings included asbestos in insulation, roofing materials, ceiling tiles, flooring tiles, and more. Vehicles and other equipment also contained asbestos. Anyone who did maintenance or repair work had the highest risk of asbestos exposure.
Other New Mexico Workplaces with Asbestos
Power Plants
Reeves Power Plant, Albuquerque
Municipal Light Plant, Farmington
San Juan Power Plant, Farmington
Four Corners Power Plant, Fruitland
Lovington Power Plant, Fruitland
City Power Plant, Gallup
Chino Mines Power Plant, Hurley
Los Alamos Power Plant, Los Alamos
Community Power and Light, Roswell
New Mexico Light, Heat, and Power, Silver City
Lumber Companies
Alamogordo Lumber Company, Alamogordo
Southwest Lumber Company, Alamogordo
Bates Lumber, Albuquerque
Apache Lumber, Albuquerque
Schools and Medical Centers
St. Joseph's Hospital, Albuquerque
V.A. Medical Center, Albuquerque
New Mexico State University, Las Cruces
Monterrey School, Roswell
St. Mary's Hospital, Roswell
Agua Fria High School, Santa Fe
Santa Fe General Hospital, Santa Fe
New Mexico State Teachers College, Silver City
Alta Vista Middle School, Carlsbad
Refineries and Gas Companies
Albuquerque Gas and Electric, Albuquerque
Navajo Refining, Artesia
El Paso Natural Gas Company, Gallup
Plateau Refinery, Farmington
City of Las Cruces Gas Distribution System, Las Cruces
Government Buildings and Military
Federal Building- GCA, Albuquerque
Manuel Lujan Building, Santa Fe
Holloman Air Force Base, Alamogordo
Kirtland Air Force Base, Albuquerque
Walker Air Force Base, Roswell
New Mexico Asbestos Laws
Several New Mexico laws regulate the handling of existing asbestos. Others dictate how asbestos lawsuits proceed.
Statute of Limitations
New Mexico has a statute of limitations that must be followed in order to file an asbestos-related lawsuit.
Under N.J. Stat. Ann. § 2a:14-1 et seq, plaintiffs must file their case within three years of the diagnosis of the asbestos disease.
Or, it can be filed within three years of when the disease should have been reasonably known.
For wrongful death cases, plaintiffs must file within three years from the date of the victim's death.
Asbestos Safety Laws in New Mexico
The New Mexico Department of Environment enforces asbestos regulations in New Mexico. New Mexico has its own state regulations but also follows the federal NESHAP rules and regulations:
Notification must be given to the state before demolition projects begin, even if there is no asbestos.
Facilities in New Mexico are defined as public, industrial, and commercial buildings, as well as residential homes, including townhomes and duplexes.
Renovations require notification only if the total area of renovation is over 35 cubic feet, 160 square feet, or 260 linear feet.
The area to be renovated or demolished must be thoroughly inspected for asbestos before, during, and after the project.
A person trained to work around asbestos must be at the site at all times to ensure safety.
It's against both state and federal law to attempt to hide asbestos or dispose of it in a way not in accordance with NESHAP laws.
Asbestos must be securely packaged and clearly labeled during transport and disposal.
For more information, contact the New Mexico Department of Environment at 800-224-7009.
Mesothelioma Treatment in New Mexico
If you have been diagnosed with mesothelioma or asbestosis, look for treatment at a facility backed by the National Cancer Institute, as these facilities typically staff specialists in asbestos diseases.
The University of New Mexico (UNM) Cancer Center is a National Cancer Institute-designated facility in Albuquerque that concentrates on various cancers, including mesothelioma, asbestosis, and more.
UNM has 83 board-certified, world-class oncologists experienced in every type of cancer.
Legal Help in New Mexico
Remember, if you've been diagnosed with mesothelioma, asbestos-related lung cancer, or asbestosis, you may qualify for significant compensation. Don't forget to fill out our form to get our free Financial Compensation Packet, filled with information on the experienced asbestos and mesothelioma attorneys in your area. If you have questions or need assistance, contact us toll-free at 800-793-4540.
John Black is a founding partner at Black Law Firm in Santa Fe, New Mexico. His firm focuses on litigating on behalf of mesothelioma and asbestos victims. He helps clients with mesothelioma and other asbestos illnesses get justice and recover damages. John has been given the Super Lawyer award six years in a row.