Denver Mesothelioma Lawyer
Page Updated on January 12, 2022
Denver job sites once had so much asbestos from power plants, energy stations, mills, chemical plants, and more, that former workers developed life-threatening asbestos illnesses. They're now fighting for justice with the help of experienced Denver mesothelioma lawyers.
If you or a loved one have been diagnosed with mesothelioma, asbestos-related lung cancer, or asbestosis, you may qualify for substantial compensation. Fill out our form to get a free Financial Compensation Packet. You'll learn about the top Denver mesothelioma lawyers, how to get paid in 90 days, how to file a claim for the asbestos trust funds, and more.
FREE Financial Compensation Packet
Info on law firms that will recover your

highest compensation

Learn how to get paid in 90 days
File for your share of $30 billion in trust funds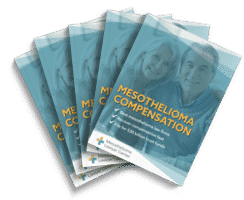 Free

Financial Compensation Packet
Info on law firms that will recover your

highest compensation

Learn how to get paid in 90 days
File for your share of $30 billion in trust funds
Denver and Asbestos Facts
There were 3,214 asbestos-related deaths in Colorado between 1999 and 2017.
The Western Minerals Company Plant in Denver received hundreds of shipments of vermiculite contaminated with asbestos from the Libby, Montana site.
A recent incident in which several employees at Metropolitan State University were diagnosed with cancer highlights the ongoing risk of asbestos in buildings in Denver.
Asbestos in Denver Power Stations
Denver is home to several power stations and energy companies that used asbestos for decades and put workers at risk of exposure:
Cherokee Power Station
Created in 1957, the Cherokee Power Station, now known as Xcel Energy, is an electrical generation facility in Denver. For many years, the power station used asbestos in its facilities.
Asbestos-containing materials (ACMs) were used in many products and machinery at the job site, including boilers, turbines, tanks, pipes, pipe coverings, and much more, placing workers at risk of inhaling asbestos fibers on a daily basis.
Gary-Williams Energy
Gary-Williams Energy Corporation is an independently-owned energy company in Denver. It was created in the 1950s, but decades later, in 1995, it purchased Oklahoma's Wynnewood Refinery and became one of the leading crude oil producers in the area.
As with many other refineries, Gary-Williams Energy once relied on asbestos and caused exposure in workers.
The fact that asbestos did not react during chemical spills made it one of the most popular choices. Consequently, asbestos was used in many products at the energy company, including:
Furnaces
Pumps
Boilers
Tanks
Reactors
Pipes
Equipment
Machinery
In addition to the risk of routine exposure on the job, workers were put at serious risk of harm from asbestos during two facility fires in 2007 and 2008.
The first fire permeated the air with asbestos and smoke, traveling up to 25 miles. A year later, the refinery experienced a second fire, caused when lightning struck a storage tank in the facility.
In 2012, Wynnewood Refinery faced yet another disaster after a boiler exploded.
Employees died in the explosion, prompting an investigation by the Occupational Safety and Health Administration (OSHA).
Libby Vermiculite in Denver
The W.R. Grace mine in Libby, Montana, shipped contaminated vermiculite to processing plants all over the country.
In Denver, the Western Minerals Plant received many shipments of this mineral that contained harmful asbestos.
The Denver plant was one of the country's largest processors of vermiculite. Thousands of workers and nearby residents risked exposure to contaminating asbestos.
Asbestos in Auraria
The Auraria campus of Denver's Metropolitan State University recently came under scrutiny because there have been several cancer diagnoses in employees.
All work in the same campus area, and investigators found asbestos in the West Classroom as early as 2010.
Other areas of the campus have been shut down in the last few years due to asbestos.
Whether or not the current cases of cancer were caused by campus asbestos is uncertain.
Additional Denver Job Sites Associated with Asbestos Use
Other companies associated with asbestos use in Denver include, but are not limited to:
Colorado General Hospital
Colorado State Industrial School (currently known as the

Lookout Mountain Youth Services Center

)
Denver Municipal Airport (currently known as the Stapleton International Airport)
Denver City Hall
ANB Bank
Lowry Air Force Base
Midwest Plumbing and Heating
Colorado and Southern Railway Company
Colorado Packing and Provision Company
Phillips Elementary School
VA Eastern Colorado Health Care System
University of Colorado (Denver campus)
Fitzsimons Army Medical Center
Johns Manville
Arapahoe Station
Treatment for Mesothelioma Near Denver
Denver does not have a designated National Cancer Institute (NCI). In nearby Aurora, the University of Colorado's Cancer Center (UCCC) provides innovative, in-depth treatment options for people with mesothelioma, asbestosis, and other forms of cancer caused by asbestos.
The institute is backed by the NCI, which guarantees comprehensive treatment and the highest standards of medical care for patients.
UCCC is also home to the Lung, Head and Neck Cancer Program (LHN), which focuses on malignant mesothelioma, chest sarcomas, and lung cancer studies.
Legal Help in Denver
If you or a loved one have been victim of mesothelioma, asbestos-related lung cancer, or asbestosis, keep in mind that you may qualify for significant compensation. Get our free Financial Compensation Packet for info on the top mesothelioma and asbestos lawyers in your area. If you have questions or need assistance, contact us toll-free at 800-793-4540. 
FREE Financial Compensation Packet
Info on law firms that will recover your

highest compensation

Learn how to get paid in 90 days
File for your share of $30 billion in trust funds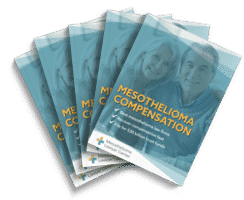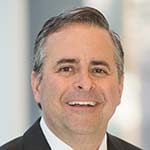 Paul Danziger grew up in Houston, Texas and earned a law degree from Northwestern University School of Law in Chicago. For over 25 years years he has focused on representing mesothelioma cancer victims and others hurt by asbestos exposure. Paul and his law firm have represented thousands of people diagnosed with mesothelioma, asbestosis, and lung cancer, recovering significant compensation for injured clients. Every client is extremely important to Paul and he will take every call from clients who want to speak with him. Paul and his law firm handle mesothelioma cases throughout the United States.