Los Angeles Mesothelioma Lawyer
Page Updated on June 16, 2023
Los Angeles mesothelioma lawyers help victims of asbestos exposure take legal actions and seek compensation. The city has an extensive history of asbestos use in construction and industrial businesses. Many California workers have been diagnosed with mesothelioma and other asbestos-related diseases as a result.
If you or a loved one have been diagnosed with mesothelioma, asbestos-related lung cancer, or asbestosis, you may be eligible for substantial compensation. Fill out our form to receive our free Financial Compensation Packet. Our packet is loaded with information on leading Los Angeles mesothelioma attorneys, how to file a claim for asbestos trust funds, how to get paid in 90 days, and more.
FREE Financial Compensation Packet
Info on law firms that will recover your

highest compensation

Learn how to get paid in 90 days
File for your share of $30 billion in trust funds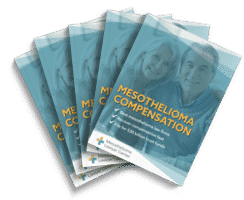 Free

Financial Compensation Packet
Info on law firms that will recover your

highest compensation

Learn how to get paid in 90 days
File for your share of $30 billion in trust funds
Los Angeles Asbestos Facts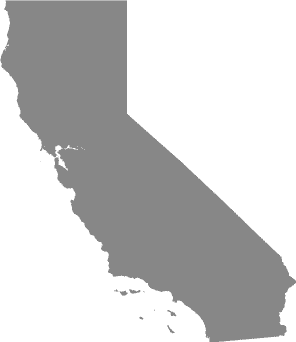 Los Angeles County has the highest number of asbestos-related deaths in the state of California.
Between 1999 and 2017, there were over 27,000 deaths in the state related to asbestos exposure, and nearly 5,000 asbestos deaths occurred in the Los Angeles area.
Construction, shipping, and industrial workplaces in this large city have largely contributed to asbestos exposure and illnesses.
Several sites in and around Los Angeles received shipments of vermiculite from Libby, Montana, a mineral heavily contaminated with asbestos.
How Can a Los Angeles Mesothelioma Lawyer Help Me?
If you have been diagnosed with mesothelioma, you need a lawyer to handle pressing legal matters. A top California lawyer serving Los Angeles residents in asbestos cases helps their clients with:
Mesothelioma is nearly always caused by negligent asbestos exposure. One or more companies are responsible for your exposure and can be held liable for damages.
An asbestos lawyer in Los Angeles should have relevant experience, a proven track record of wins for similar clients, and a nationwide firm backing them. Asbestos attorneys don't charge a fee until they win for you, so take advantage of a free consultation to discuss your case.
How Much Compensation Can I Get for Mesothelioma?
The answer to this question depends on many factors. A lawyer cannot guarantee a certain amount from a settlement or jury award. They can make a reasonable estimate and maximize your compensation based on several factors:
Your diagnosis and the severity of the illness
Medical expenses
Future expected medical and care expenses
Lost wages and lost earning potential
Degree of pain and suffering
Mesothelioma Settlements and Jury Awards in Los Angeles
Most asbestos lawsuits end in settlements that fairly compensate the victim. A few go to trial and end in jury awards that can be substantially larger. These are a few examples from Los Angeles:
$11 Million. In 2018, a Los Angeles jury awarded Alfred Mata and his wife $11 million. He developed mesothelioma because his father worked around asbestos and brought the fibers home on his clothing. This is known as secondhand exposure. The jury agreed that Liberty Utilities Corp. had a duty to warn workers of the risks of bringing asbestos home.
$43 Million. Deanne Warren was diagnosed with mesothelioma in 2019, also from secondhand exposure. Algoma Hardwoods, Inc. was found responsible for her exposure to asbestos fibers in the home.
$48 Million. In 2012, a Los Angeles court awarded Bobbie Izell's family $48 million after he died from mesothelioma. He worked as a contractor and was exposed to asbestos in construction products. Some of the companies found liable included Union Carbide, Riverside Cement, and CalPortland.
Where Was I Exposed to Asbestos in Los Angeles?
Most asbestos exposure occurs in the workplace. If you have mesothelioma, a lawyer can help you track down your exposure history so you can take legal action.
Los Angeles is a large city with an industrial economy and many locations that used asbestos and put workers and even residents at risk. Some of the people at greatest risk worked in power plants, shipyards, construction sites, steel plants, mines, and factories.
These are just some major sources of asbestos exposure in Los Angeles and the surrounding area.
Shipping and Asbestos in Los Angeles
Todd Shipyards was one of the largest companies that used asbestos in Los Angeles. Created in 1916, the company provided ships during wartime, especially during World War II. During this time and later, all shipyards used asbestos.
In 1945, the Los Angeles Shipbuilding and Dry Dock became a part of the business, which included military and private ships. At this time, nearly all components on ships contained asbestos.
Todd Shipyards continued its success until the mid-1980s when competition from other shipbuilding enterprises forced the shipyard to close the Los Angeles site in 1989.
In 2010, the company was bought by Vigor International. Vigor International has strict laws in place concerning the use of asbestos on the worksites. Yet, this law came about decades after thousands of workers at the former Todd Shipyards had been exposed daily.
By 2010, Todd Shipyard faced 490 asbestos claims, ten malignant mesothelioma claims, and 184 less-serious claims from its former employees.
Many of these cases have already been settled, and the company placed $3 million in a trust fund bank for future lawsuits.
Libby Vermiculite in Los Angeles
The W.R. Grace mine in Libby, Montana, produced asbestos-tainted vermiculite for decades, shipping it to industrial locations throughout the country.
Several workplaces in and around Los Angeles received this vermiculite:
Al-Lube Division of Far Best Corporation, Glendale
California Zonolite Company/W.R. Grace, Glendale
Domtar/Kaiser Gypsum America Inc., Long Beach
Germain's Seed Company, Los Angeles
Southwest Grease Company, Compton
Other Places Associated with Asbestos Use in Los Angeles
Schools, plants, mills, hospitals, restaurants, and hospitals are among the many types of businesses that contained asbestos before its ban in the late 1970s:
Schools
Aviation High School
Banneker High School
Bell High School
Belmont High School
Belvedere Middle School
Carson High School
El Camino Real Estate School
Fairfax Senior High School
Fern Avenue School (demolished)
Gardena High School
Garfield High School
Hammel Street Elementary School
Hoover Street Elementary School
Jefferson High School
John Muir Middle School
Los Angeles High School
Los Angeles Manual Arts High School
Los Angeles Technical Trade School
Los Angeles Unified School District
Los Feliz Elementary School
Marvin Avenue Elementary School
Pacoima Middle School
Ramona Elementary School
Roosevelt High School
Sherman Oaks High School
State School for Boys
Topeka Drive School
Washington High School
Plants
Aynes Steam Plant
Balboa Water Treatment Plant
Central Plants Incorporated
Dickson Gun Plant
El Segundo Steam Plant
Haynes Steam Generating Plant
Los Angeles County Central Plant
Los Angeles Water Plant
Mccullough Plant
Oxnard Mandalay Plant
San Onofre Generating Plant
Texallano Plant
Trigen Central Plants
Union Pacific Plant
Hotels
Alexander Hotel Company
Alexandria Hotel
Beverly Hills Hotel
Biltmore Hotel
Blackstone Apartment Hotel
Century Plaza Hotel
Hunts Hotel
Mayflower Hotel
Statler Hilton Hotel
Hospitals
Angelus Hospital (demolished)
Cedars of Lebanon Hospital
Children's Hospital (Vermont Ave)
Good Samaritan Hospital
Hollywood Presbyterian Hospital
Los Angeles County General Hospital
Los Angeles Infirmary Sisters' Hospital
Martin Luther King Jr General Hospital
Midway Hospital
Queen of Angels Hospital
Saint Francis Hospital
Shriners Children's Hospital
St. John's Hospital
St. Vincent's Hospital
Temple Hospital
UCLA Medical Center
The University of Southern California Hospital
Veterans Administration Hospital
White Memorial Hospital
Chemical Companies
Amer Chemical
American Potash & Chemical Corporation
Ashland Chemical Company
Borden Chemical Company
Bray Chemical Company
Collier Carbon & Chemical Corporation
Dixon Chemical
Dow Chemical Company
Filtrol Chemical
Food Machinery & Chemical Corporation
Kaiser Aluminum and Chemical
Kerr Mcgee Chemical Corporation
Old Colony Paint & Chemical Company
Pacific R & H Chemical Company
Rohm & Haas Chemical
Shell Chemical Company
Southern California Chemical Company
Stauffer Chemical
Witfield Chemical Corp
Electric Companies
Cannon Electric
Edison Electric Company
General Electric Company
Hoagland Lakin Electric and Engineering Company
Los Angeles Electric Company
Pacific Electric Railway Company
Pasadena Los Angeles Electric Railway Company
San Gabriel Electric Company
Santa Maria Electric and Gas Company
Sawyer Electric
U.S. Electrical Motors Inc
Additional Businesses
A. P. Mc Guinness
Aaron Ferer & Son
Affiliated Metals
Air Reduction Pacific Company
AiResearch Corporation
Alameda Tank Company
Aluminum Company of America (Alcoa
Aluminum Extrusion Company
Amalgamated Oil Company
American Airlines -Los Angeles International Airport
American Appliance Company
American Brazing Company
American Bridge Division
American Container
American Hair & Felt Company
American Manganese Steel Division
American Pacific Steamship Company
Anchor Hocking Glass Corporation
Angelus Floor Covering
Angelus Steel Treating
Apex Steel Corporation
ARCO Twin Towers
BF Goodrich Company
Balboa Water Treatment Plant
Beeson Engineering Company
Bradbury Building
California Fireproof Door Company
California Sanitary Canning Company
Chevrolet Division of General Motors Company
Devoe & Reynolds Company, Inc.
Dominguez Water Corporation
E. P. Clark Building.
E.B. Wiggins Oil Tool
Firestone Tire & Rubber Company
Food Machinery & Chemical Corporation
Golden State Creamery
Kaiser Medical Center
United Technology Corporation
Valley Place Methodist Church
Wesco Steel Rolling Mills Corp
Talcum Powder Asbestos Lawsuits
An emerging source of asbestos exposure is contaminated talc. Many people who used talcum powder for decades have developed mesothelioma or ovarian cancer.
Los Angeles has been the site of important lawsuits against makers of talcum powder products contaminated with asbestos. In December 2021, the family of Doreen Myers won their lawsuit against talc suppliers and Avon Products.
Myers used the products for years and died from mesothelioma. Her legal team helped her family secure a $780,000 jury verdict for the companies' failures to warn consumers of the risks of asbestos in talc.
Mesothelioma Treatment in Los Angeles
Victims of asbestos exposure in Los Angeles have access to one of the world's premier treatment centers for mesothelioma.
The Pacific Mesothelioma Center, part of the Pacific Heart, Lung, and Blood Institute, launched in 2012. It focuses on the research and treatment of pleural mesothelioma.
Also in Los Angeles is the UCLA Jonsson Comprehensive Cancer Center. It is recognized as a center of excellence and a Comprehensive Cancer Center by the National Cancer Institute.
The Cancer Center specializes in lung and other thoracic cancers, including mesothelioma, and partners with the Pacific Mesothelioma Center.
Los Angeles Legal Assistance
As previously mentioned, you may be entitled to financial compensation if you've been diagnosed with mesothelioma, asbestos-related lung cancer, or asbestosis. Get our free Financial Compensation Packet for info on the top mesothelioma and asbestos lawyers in your area. If you need additional assistance, contact us toll-free at 800-793-4540.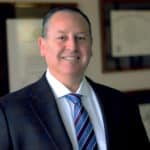 Jeffrey B. Simon is a founding partner of Simon Greenstone Panatier, PC and has been recognized multiple times for excellence in trial law. He is licensed to practice in California, Texas, and New York. He specializes in mesothelioma and asbestos, toxic torts, and pharmaceutical injury. Simon has been given lifetime achievement awards from America's Top 100 Attorneys and also the Worldwide Registry of Executives and Professionals