Albuquerque Mesothelioma Lawyer
Page Updated on January 14, 2022
If you've been injured by asbestos, an Albuquerque mesothelioma lawyer can help. Several industries and job sites in the city exposed workers to asbestos. Workers and residents alike have faced risks from asbestos in buildings constructed during the mid-1900s, a time of peak asbestos use.
If you or a loved one suffer from mesothelioma, asbestos-related lung cancer, or asbestosis, you may qualify for substantial compensation. Fill out our form to get a free Financial Compensation Packet. You'll learn about the experienced mesothelioma lawyers in Albuquerque, how to get paid in 90 days, how to file a claim for the asbestos trust funds, and more.
FREE Financial Compensation Packet
Info on law firms that will recover your

highest compensation

Learn how to get paid in 90 days
File for your share of $30 billion in trust funds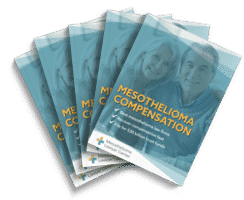 Free

Financial Compensation Packet
Info on law firms that will recover your

highest compensation

Learn how to get paid in 90 days
File for your share of $30 billion in trust funds
Albuquerque Asbestos Facts
Approximately one-third of asbestos-related deaths in New Mexico have occurred in and around Albuquerque.
This includes almost 500 deaths in Bernalillo County between 1999 and 2017.
Construction booms in Albuquerque coincided with the peak use of asbestos in building materials.
Many older buildings in the city still contain asbestos.
Asbestos Industries in Albuquerque
The Spanish founded Albuquerque as a remote outpost in the early 1700s. It remained remote until the railroads arrived in the mid-1860s.
By the turn of the 20th Century, the Atchison, Topeka, and Santa Fe Railroad turned the city into a popular tourist destination that combined such modern amenities.
Albuquerque industrialized and grew to include important facilities, including high-tech manufacturing plants, airports, and aviation manufacturing facilities. All of these industries used asbestos at some point.
Albuquerque also became a tourist destination, with Route 66 passing through the city. The increasing number of motorists that passed through the area created a demand for motels, gas stations, and restaurants; these businesses were often constructed with asbestos.
Government Facilities
The government has also been an essential employer in Albuquerque. Kirtland Air Force Base employed and continues to employ many military members and civilians.
Most of the buildings contain or once contained asbestos. Abatement projects are ongoing there.
Sandia National Laboratories is a National Nuclear Security Administration research lab known to contain asbestos materials.
Asbestos in Older Buildings
Albuquerque experienced its population and construction boom in the middle of the heaviest use of asbestos in building materials. Asbestos lingers in many older homes, workplaces, and public buildings.
Assessments for asbestos have become common and routine in Albuquerque. Buildings built in the city before 1971 almost certainly contain asbestos, but the material has been found in those from as recent as 1985.
One-quarter of Albuquerque's current office buildings were built during the asbestos period, meaning workers are still at risk of exposure.
Albuquerque Job Sites with Asbestos
Several of these workplaces and buildings are still in use today. However, strict state and federal regulations require routine inspections and maintenance of any public building that contains asbestos.
Hospitals
St. Joseph Community Health
New Mexico VA Healthcare System
Power, Gas, Coal, and Electric Companies
Albuquerque and Cerrillos Coal Company
Albuquerque Gas & Electric
Public Service Company of New Mexico (PNM)
Reeves Power Plant (also known as Reeves Generating Station)
Additional Job Site and Buildings
Albuquerque Air Route Traffic Control Center
Atchison, Topeka and Santa Fe Railway Company
Albuquerque Water Utility Authority
Corps of Engineers Albuquerque District
Excelsior Laundry Company
Geo. S. Thomson Company
Imperial Laundry Company
Kent Nowlin Construction Company
Kirtland Air Force Base
New Mexico Pump & Equipment
University of New Mexico
J. Corber & Company
Nalley's Inc.
Columbia Asbestos Company
Cancer Treatment in Albuquerque
The University of New Mexico (UNM) Cancer Center offers medical services and treatments to cancer patients in Albuquerque and other parts of the state.
Founded in 1973, UNM Cancer Center is one of the nation's 86 medical facilities with the National Cancer Institute (NCI)-designation.
The UNM Cancer Center's team of oncologists, surgeons, and medical researchers treat over 10,000 patients a year, including those with pleural mesothelioma.
UNM Cancer Center
1201 Camino de Salud NE
Albuquerque, NM 87106
505-272-2839
Getting Legal Help in Albuquerque and Additional Information
If you've been injured by asbestos, there is a good chance that you'll qualify for considerable compensation. Get our free Financial Compensation Packet for information on the top mesothelioma and asbestos lawyers in your area. If you have questions or need assistance, contact us toll-free at 800-793-4540.
John Black is a founding partner at Black Law Firm in Santa Fe, New Mexico. His firm focuses on litigating on behalf of mesothelioma and asbestos victims. He helps clients with mesothelioma and other asbestos illnesses get justice and recover damages. John has been given the Super Lawyer award six years in a row.