Charleston Mesothelioma Lawyer
Page Updated on July 26, 2019
Charleston, the state capital of West Virginia, has a long association with mining and fossil fuel extraction. The city is also associated with manufacturing, utilities, and other industries that were strongly associated with asbestos use.
If you or a loved one have mesothelioma, asbestos-related lung cancer, or asbestosis, you may be eligible for a large amount of compensation. Currently, there is over $30 billion in asbestos trust funds, set up for those who have been diagnosed with an asbestos-related illness. Fill out our form to get a free Financial Compensation Packet. You'll learn about the top mesothelioma lawyers in Charleston, how to get paid in 90 days, how to file a claim for the asbestos trust funds, and more.
Charleston, Mining, and the Mesothelioma Connection
Although Charleston has a diverse economy that includes government, education, and medicine in its mix, manufacturing, and utilities are still key industries in the city. Several energy-producing companies, including Appalachian Power and the Mountaineer Gas Company, have headquarters in Charleston.
There are also 10 power plants in and around Charleston, most of them owned and operated by Appalachian Power. These are all coal-powered and provide electricity to over 1,000,000 customers in the region, including Charleston's 51,400 residents.
Though coal mining and energy production are keystones of West Virginia's economy, those industries' operations are connected to a dangerous family of fibrous minerals known as asbestos. Asbestos occur naturally and have many useful properties.
Asbestos fibers are fibrous and flexible, resist heat and chemical changes, and are excellent conductors of electricity. People have mined and used asbestos for thousands of years, but until the Industrial Revolution of the 19th Century, never usually in quantities that proved dangerous to human health.
Although asbestos was not deliberately mined in West Virginia in the same way as in other states, the fibrous mineral was often extracted unwittingly along with coal. West Virginia has over 100 coal seams within its borders. Asbestos is not found in all of them, but many miners have been exposed to asbestos dust in mines where the coal is laced with the carcinogenic minerals.
Every step of the mining process, starting with extraction and ending with crushing or grinding large chunks of coal into small ones, puts miners at risk of inhaling asbestos fibers and developing toxic diseases.
Mining is not the sole source of asbestos exposure in Charleston. Before the U.S. Environmental Protection Agency released its first warnings about the asbestos-mesothelioma causal link in the 1970s, asbestos, and ACMs were widely used in various industries as fire retardants, insulation, or even as a strength-enhancing additive in steel and iron.
The military was a major purchaser of asbestos products, as were the construction, steelmaking, and power generating industries.
Any factory or power plant built during the early to mid-20th Century, the peak era of asbestos use in the U.S., used large amounts of ACMs in their inner works. Pipes, furnaces, coal storage bins, work benches, and even firefighters' clothing all contained asbestos. So did vinyl floor tiles, roofing materials, and insulation installed behind walls.
Even though these materials helped reduce the risk of a catastrophic fire or electrical discharges, the amount of asbestos in the environment and the health problems that arose later proved disastrous.
The impact of asbestos use reached beyond industrial job sites. Before the EPAs studies on asbestos spurred the federal and state government to restrict the use of ACMs in construction and other industries, asbestos was literally everywhere. Government buildings, schools, auto repair shops, airports, railway yards, and shipbuilding facilities across the U.S. contained dangerous amounts of asbestos.
Since the 1980s, asbestos-abatement programs have reduced asbestos deposits significantly, and most buildings built now use substitute materials that have the same safety-enhancing properties which originally created the demand for asbestos. Nevertheless, many older homes and other structures still contain asbestos.
Charleston-Area Job Sites Known to Have Asbestos Exposure
Though many of these job sites have undergone modernization and asbestos abatement work in recent years, workers and maintenance personnel from previous decades may have been exposed to ACMs and are at risk of developing asbestos-related diseases.
Appalachian Power Company – London Power Plant in Kanawha
Appalachian Power Company – Kanawha River Power Plant in Kanawha
Appalachian Power Company – Marmet Power Plant in Kanawha
Appalachian Power Company – Winfield Power Plant in Kanawha
E.I. Du Pont de Nemours and Co. Belle West Virginia Power Plant in Kanawha
Union Carbide (Dow Chemical) Plant in South Charleston
Daniel Boone Hotel in Charleston
Ohio Power Company Facility in Charleston
Atlas Warehouse Building in Charleston
Chesapeake and Potomac Telephone Building in Charleston
Kanawha Water and Light Company Facility in Kanawha
Thomas Memorial Hospital in South Charleston
Getting Mesothelioma Treatment in Charleston
Mesothelioma is a rare but fatal form of cancer caused by long-term exposure to asbestos. It gets its name because it develops in the mesothelium, the lining that covers many of the body's vital organs. Limited exposure to asbestos rarely causes mesothelioma, but continuous, long-term and unprotected activity where asbestos-containing materials (ACMs) are used puts workers at higher risk levels.
Asbestos-related diseases take decades to fully develop, and people usually don't become symptomatic until they have reached late stages of development. This makes malignant mesothelioma difficult to diagnose and treat.
There are two major cancer care facilities in West Virginia that provide medical care to mesothelioma patients: Mary Babb Randolph Cancer Center (MBRCC) at the West Virginia University Medical Center in Morgantown and the Schiffler Cancer Center of Wheeling Hospital in Wheeling.
The MBRCC in Morgantown is around 156 miles away from Charleston. Named for Mary Babb Randolph, who was married to the late Sen. Jennings Randolph (D-WV) and died of colon cancer in 1981, the MBRCC is a one-stop-for-everything facility designed to make patient care easy and convenient.
The Cancer Center's campus allows patients and their families not only to see each member of the health care team individually, but it also offers a variety of support services. These include a dietician, a psychiatrist, a rehab therapist, a pain management team, a financial advisor, chaplains and social workers to cover every conceivable need.
MBRCC is also involved in cancer research; its research staff includes over 80 members from 33 different departments in the WVU Medical Center.
The Schiffler Cancer Center in Wheeling is 178.4 miles to the northeast of Charleston, a two hour and 47-minute drive. Its parent facility, Wheeling Hospital, was founded in 1850 and provides medical services for parts of West Virginia, Ohio, and Pennsylvania. The Schiffler Cancer Center is led by a team of five radiation oncologists, including Dr. Jondavid Pollock. Treatment options provided by the Schiffler Cancer Center include:
3D Conformal Radiation Therapy
Intensity Modulated Radiation Therapy (IMRT)
Outpatient Chemotherapy
Image Guided Radiotherapy (IGRT)
Clinical Trials
Tumor Registry
Due to its collaborative relationship with the Fox Chase Cancer Center in Philadelphia, the Schiffler Cancer Center is the only West Virginia hospital with membership in the Radiation Therapy Oncology Group (RTOG). The RTOG conducts collective cancer research and clinical trials under the aegis of the American College of Radiology.
RTOG integrates surgical, radiotherapeutic and chemotherapeutic methods to treat different types of malignant cancers, including mesothelioma.
Getting Legal Help in Charleston
Don't forget to fill out our form to get our free Financial Compensation Packet, filled with information on the leading asbestos and mesothelioma attorneys in your area. Keep in mind that if you've been diagnosed with mesothelioma, asbestos-related lung cancer, or asbestosis, you may be eligible for considerable compensation. For additional assistance, contact us at 800-793-4540.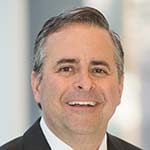 Paul Danziger grew up in Houston, Texas and earned a law degree from Northwestern University School of Law in Chicago. For over 25 years years he has focused on representing mesothelioma cancer victims and others hurt by asbestos exposure. Paul and his law firm have represented thousands of people diagnosed with mesothelioma, asbestosis, and lung cancer, recovering hundreds of millions of dollars for injured clients. Every client is extremely important to Paul and he will take every call from clients who want to speak with him. Paul and his law firm handle mesothelioma cases throughout the United States.