Charleston Mesothelioma Lawyer
Page Updated on July 16, 2020
Charleston, the state capital of West Virginia, has a long association with asbestos mining. Major employers in the area used asbestos at some point and put workers at risk; many people are now fighting for justice with the help of an experienced Charleston mesothelioma lawyer.
If you or a loved one have mesothelioma, asbestos-related lung cancer, or asbestosis, you may be eligible for a large amount of compensation. Currently, there is over $30 billion in asbestos trust funds, set up for those who have been diagnosed with an asbestos-related illness. Fill out our form to get a free Financial Compensation Packet. You'll learn about the experienced mesothelioma lawyers in Charleston, how to get paid in 90 days, how to file a claim for the asbestos trust funds, and more.
Free

Financial Compensation Packet
Info on law firms that will recover your

highest compensation

Learn how to get paid in 90 days
File for your share of $30 billion in trust funds
Charleston Asbestos Facts
There were more than 3,000 deaths related to asbestos in West Virginia between 1999 and 2013.
The largest number of deaths, 566, occurred in Kanawha County and Charleston.
The mining and power industries in the region played a big role in asbestos exposure of workers and residents.
Power Generation
Although Charleston has a diverse economy that includes government, education, and medicine utilities and power generation are still key industries in the city.
Several energy-producing companies, including Appalachian Power and the Mountaineer Gas Company, have headquarters in Charleston.
Any factory or power plant built during the early to mid-20th Century used large amounts of asbestos-containing materials (ACMs}.
Pipes, furnaces, coal storage bins, work benches, and even fire-protective clothing all contained asbestos. So did vinyl floor tiles, roofing materials, and insulation installed behind walls.
Even though these materials helped reduce the risk of a catastrophic fire or electrical discharges, the amount of asbestos in the environment and the health problems that arose later proved disastrous.
Charleston, Mining, and Asbestos
Although not mined in West Virginia, asbestos was often extracted along with coal from naturally-occurring deposits.
West Virginia has over 100 coal seams. Asbestos is not found in all of them, but many miners have been exposed to asbestos dust in mines where the coal is laced with the harmful mineral.
Every step of the mining process, starting with extraction and ending with crushing or grinding large chunks of coal into small ones, puts miners at risk of inhaling asbestos fibers and developing deadly diseases.
Workers were also at risk of asbestos exposure through mining equipment and machinery.
Many of the components contained asbestos to reduce friction and prevent overheating. Repair and maintenance workers were at particular risk of exposure.
Charleston-Area Job Sites with Known Asbestos
Though many of these job sites have undergone modernization and asbestos abatement work in recent years, workers and maintenance personnel from previous decades may have been exposed to ACMs.
Appalachian Power Company – London Power Plant in Kanawha
Appalachian Power Company – Kanawha River Power Plant in Kanawha
Appalachian Power Company – Marmet Power Plant in Kanawha
Appalachian Power Company – Winfield Power Plant in Kanawha
E.I. Du Pont de Nemours and Co. Belle West Virginia Power Plant in Kanawha
Union Carbide (Dow Chemical) Plant in South Charleston
Daniel Boone Hotel in Charleston
Ohio Power Company Facility in Charleston
Atlas Warehouse Building in Charleston
Chesapeake and Potomac Telephone Building in Charleston
Kanawha Water and Light Company Facility in Kanawha
Thomas Memorial Hospital in South Charleston
Getting Mesothelioma Treatment in Charleston
There are two major cancer care facilities in West Virginia that provide medical care to mesothelioma patients: Mary Babb Randolph Cancer Center (MBRCC) at the West Virginia University Medical Center in Morgantown and the Schiffler Cancer Center of Wheeling Hospital in Wheeling.
MBRCC offers expert care and world-class staff. It is also involved in cancer research; its research staff includes over 80 members from 33 different departments in the WVU Medical Center.
The Schiffler Cancer Center in Wheeling provides medical services for parts of West Virginia, Ohio, and Pennsylvania. The Schiffler Cancer Center is led by a team of five radiation oncologists, including Dr. Jondavid Pollock.
Due to its collaborative relationship with the Fox Chase Cancer Center in Philadelphia, the Schiffler Cancer Center is the only West Virginia hospital with membership in the Radiation Therapy Oncology Group (RTOG).
Getting Legal Help in Charleston
Don't forget to fill out our form to get our free Financial Compensation Packet, filled with information on the experienced asbestos and mesothelioma attorneys in your area. Keep in mind that if you've been diagnosed with mesothelioma, asbestos-related lung cancer, or asbestosis, you may be eligible for considerable compensation. For additional assistance, contact us at 800-793-4540.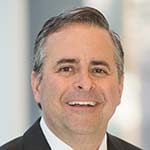 Paul Danziger grew up in Houston, Texas and earned a law degree from Northwestern University School of Law in Chicago. For over 25 years years he has focused on representing mesothelioma cancer victims and others hurt by asbestos exposure. Paul and his law firm have represented thousands of people diagnosed with mesothelioma, asbestosis, and lung cancer, recovering significant compensation for injured clients. Every client is extremely important to Paul and he will take every call from clients who want to speak with him. Paul and his law firm handle mesothelioma cases throughout the United States.