Seattle Mesothelioma Lawyer
Page Updated on July 26, 2019
With a population at a little over 724,000, Seattle is the largest city in Washington. It also has an extremely diverse economy. Earlier industries in Seattle included paper mills, flour mills, steam sawmills, lumber manufacturing companies, and shipbuilding yards.
The majority of prominent job sites in Seattle used asbestos prior to the Environmental Protection Agency's (EPA) asbestos regulations. Consequently, workers were exposed to the harmful fibers of asbestos, placing them in direct risk of developing asbestos-related illnesses such as asbestosis and mesothelioma.
If you or a loved one have been exposed to asbestos and suffer from mesothelioma, asbestos-related lung cancer, or asbestosis, keep in mind that you may be eligible for significant financial compensation. Fill out our form to get a free Financial Compensation Packet. You'll learn about the top mesothelioma lawyers in Seattle, how to get paid in 90 days, how to file a claim for the asbestos trust funds, and more.
Job Sites Associated with Asbestos Use in Seattle
Duwamish Shipyard
Established in the early 1940s, the Duwamish Shipyard became one of the largest shipyards in Seattle. In the beginning, there were no warnings or safety precautions used as workers handled asbestos for long periods of time each day. In fact, the Lightship No. 83, located at the Duwamish Shipyard, was littered with asbestos in its steam pipe, steam drum, feedwater heater, and exhaust pipe insulation.
Todd Shipyards and Lockheed Shipyard
The Todd Pacific Shipyards Seattle Division was formed in 1916 as a dry dock construction and shipbuilding company. It was considered a strong company that provided a variety of jobs to Seattle residents, but asbestos was used in excess at the job site.
Lockheed Shipyard was another Seattle ship construction company that was heavily littered with asbestos. From the 1930s until the mid-1980s, thousands of workers were exposed to asbestos after working for prolonged periods at the shipyard. Asbestos was found in equipment, machinery, pipes, tools, and more.
In addition to shipyards, many other industries in Seattle have been associated with high asbestos use prior to the EPA ban. The construction industry, in particular, was known for its heavy use of asbestos. Schools, hospital, churches, and other public buildings that were built with asbestos-containing materials (ACMs) are still an ongoing concern in Seattle.
Additional Job Sites Associated with Asbestos in Seattle
Schools
Cleveland High School
Dearborn Park School
John Muir Elementary School
Lincoln High School
St. Luke School
Norkirk Elementary School
Seattle School District
Shoreline Middle School
Shoreline Community College
Forest Ridge Academy
Steam Companies
Alaska Steam
Auxiliary Steam Plant
Olympic Steamship Company
Hospitals
Children's Orthopedic Hospital
Firecrest Mental Hospital
Harborview Hospital
King County Hospital
New Providence Hospital
Northwest Hospital
Providence Hospital
Swedish Medical Center
Shipbuilding
Associated Shipyards
Bethlehem Steel Shipbuilding
Boeing Marine Systems Shipbuilding & Repair
Lake Washington Shipyards
Marco Shipyard
Olympic Steamship Company
Seattle Shipyard
Other Job Sites
Naval Supply Depot
Wheeler Osgood Company
Under Sea Gardens
Kaiser Cement
Sitka Pulp Mill Builders
Sundfeldt Equipment Company
Monsanto Chemical Company
Liquid Carbonic Corporation
Kaiser Cement
Automatic Sprinkler Corporation of America
American Linen Supply Company
Northern Pacific Railway Company
Other Sources of Asbestos in Seattle
Seattle is also a major aircraft manufacturing city. The Boeing Company, which is now headquartered in Chicago, was founded in Seattle in 1916 and still has a large presence near the city. The company's Commercial Airplanes division is headquartered in nearby Reston, where a large factory builds airliners such as the 777 Dreamliner.
Boeing is a major supplier of aircraft for the U.S. military. From World War I to the present, the company has built combat and support aircraft of all types for the U.S. Army, Air Force, Navy, and Marine Corps. During World War II, Boeing built thousands of B-17 Flying Fortress and B-29 Superfortress bombers which were used to bomb Germany and Japan.
During the Cold War, the company built various types of aircraft, especially the B-52 Stratofortress bomber and the KC-135 aerial tanker. In 1997, Boeing made a merger with McDonnell Douglas, which built the F/A-18 Hornet fighter-bomber for the Navy and Marines.
As in the shipbuilding industry, the use of asbestos by Boeing and other aerospace manufacturers is now minimal, but the company once was a major user of parts which contained the fibrous materials. Until 1981, many military and civilian aircraft made in the U.S. used asbestos in engine insulation, wiring, adhesives, electrical insulation, and brake pads.
Factory workers and maintenance personnel who built or repaired planes built before 1981 are in the high-risk group for asbestos exposure. They are also more likely to be diagnosed with mesothelioma cancer and other asbestos-related diseases. Some are just now experiencing the symptoms of mesothelioma as it can take up to 50 years to surface.
The Port of Seattle authority built Seattle-Tacoma International Airport (SeaTac) in 1944, supplanting Boeing Field as Seattle's principal airport. The U.S. Army had taken over the nearby Boeing Field to use as an airbase during World War II, so SeaTac was needed to fill the city's needs for commercial aviation.
Like Seattle's maritime facilities, the airport, its support facilities, and even the aircraft it handled on a daily basis all used asbestos-containing materials for several decades.
Seattle has a diverse group of worksites where asbestos is present due to its use before the EPA's studies revealed the connection between asbestos and various illnesses. Though shipyards are the most prominent work sites in the Seattle area with asbestos problems, power plants, metalworks, chemical plants, older hospitals, schools, and homes built before 1977 contain varying amounts of asbestos.
Getting Medical Help in Seattle
It's important to seek mesothelioma treatment from a physician who is qualified in dealing with asbestos-related diseases. Keep in mind that these illnesses are still considered rare and many doctors may not have the specialization and experience needed to successfully provide the best treatment options for asbestos-related illnesses. The following are highly recommended doctors in the Seattle area that specialize in mesothelioma:
Dr. Howard Jack West, Swedish Cancer Institute: 5300 Tallman Ave. NW, 3rd Floor, Seattle, Washington, 98107
Dr. Eric Vallieres, Swedish Cancer Institute: 1101 Madison Street, Suite 850, Seattle, Washington, 98104
Dr. Michael S. Mulligan, University of Washington Medical Center, 1959 NE Pacific Street, Seattle, Washington, 91895
Getting Legal Help in Seattle
Remember, if you've been diagnosed with mesothelioma, asbestos-related lung cancer, or asbestosis, you may qualify for significant compensation. Don't forget to fill out our form to get our free Financial Compensation Packet, filled with information on the leading asbestos and mesothelioma attorneys in your area. If you need additional assistance, contact us toll-free at 800-793-4540.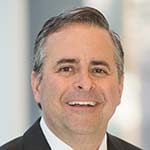 Paul Danziger grew up in Houston, Texas and earned a law degree from Northwestern University School of Law in Chicago. For over 25 years years he has focused on representing mesothelioma cancer victims and others hurt by asbestos exposure. Paul and his law firm have represented thousands of people diagnosed with mesothelioma, asbestosis, and lung cancer, recovering hundreds of millions of dollars for injured clients. Every client is extremely important to Paul and he will take every call from clients who want to speak with him. Paul and his law firm handle mesothelioma cases throughout the United States.