Seattle Mesothelioma Lawyer
Page Updated on August 09, 2023
Contact an experienced Seattle mesothelioma lawyer if you've been harmed by asbestos. Many early industries in Seattle, such as paper mills and shipyards, used asbestos in the past. Lingering asbestos materials in the city continue to put residents and workers at risk of harmful exposure.
If you or a loved one has been exposed to asbestos and suffer from mesothelioma, asbestos-related lung cancer, or asbestosis, keep in mind that you may be eligible for significant financial compensation. Fill out our form to get a free Financial Compensation Packet. You'll learn about the experienced mesothelioma lawyers in Seattle, how to get paid in 90 days, how to file a claim for the asbestos trust funds, and more.
FREE Financial Compensation Packet
Info on law firms that will recover your

highest compensation

Learn how to get paid in 90 days
File for your share of $30 billion in trust funds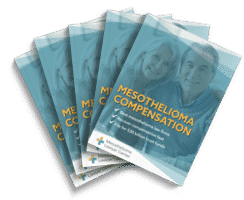 Free

Financial Compensation Packet
Info on law firms that will recover your

highest compensation

Learn how to get paid in 90 days
File for your share of $30 billion in trust funds
Seattle Asbestos Facts
The state of Washington had 9,200 deaths related to asbestos exposure from 1999 to 2017.
Seattle and King County led the state in asbestos deaths in that period, with 1,891.
Shipbuilding and aircraft manufacturing have long been major industries in Seattle, but they also used asbestos and caused worker exposure.
Do I Need a Seattle Mesothelioma Attorney?
If you have a mesothelioma diagnosis, you need a top Seattle or Washington mesothelioma lawyer. Mesothelioma almost always results from negligent workplace asbestos exposure. You need an experienced asbestos attorney to help hold asbestos companies accountable.
How Will a Seattle Mesothelioma Lawyer Help Me?
The right mesothelioma lawyer in Seattle will be able to do several things to help you during this difficult time:
Explain your legal options for seeking compensation
Recommend the best course of action
File a claim or lawsuit on your behalf
Provide investigators and medical experts to find evidence and build a strong case
Negotiate a fair settlement and ensure you get it quickly
Litigate your case in court if necessary
Come to you if you are too ill to travel
Provide contingency payment, so you pay nothing until they win
Get a Free Legal Consultation
It's important to act fast with asbestos claims. There are time limits on filing. Your illness is likely severe, which also limits your time. Don't hesitate to reach out to a Seattle asbestos firm or lawyer to get a free initial consultation.
You shouldn't have to pay any fees to talk to a lawyer and get some initial advice. They will review your case and explain your legal options. There is no obligation to go further.
Seattle, Washington, Mesothelioma Settlements and Verdicts
One of the most common questions clients have for their asbestos lawyers is how much compensation they can expect to get in a mesothelioma claim. Lawyers cannot promise a specific amount, but they have the expertise to make a reasonable estimate and maximize their clients' compensation.
Compensation depends on various factors individual to each case. These are some examples of what Seattle lawyers have been able to recover for their asbestos clients:
A jury in King County recently awarded a woman's estate $3.5 million for her death from mesothelioma. Ramona Brandes's father worked at ARCO Cherry Point refinery and brought asbestos home on his clothing. Ramona was exposed to those fibers and later developed mesothelioma.
Another King County jury awarded the wife of Kevan Holdsworth $16.67 million for his death from mesothelioma. Holdsworth worked at a paper mill where he was exposed to asbestos in dryer felts.
A federal jury in Seattle awarded Henry Barabin $10.2 million for a mesothelioma diagnosis. He worked at Crown Zellerbach Paper Mill and used asbestos materials on the job.
Where Was I Exposed to Asbestos in Seattle?
Seattle has a long history with industries that used asbestos in the past and exposed workers. These are just some of the industries and workplaces where you might have been exposed to asbestos in the area.
Seattle Shipyards
As an important port city on the west coast, Seattle has a long history of shipbuilding and repair. The shipyard industry has employed thousands of residents, putting many at risk of asbestos exposure.
Established in the early 1940s, the Duwamish Shipyard became one of the largest shipyards in Seattle. Workers here handled asbestos as it went into nearly every part of every ship, including in the steam pipes, steam drums, heaters, engine rooms, building materials, and insulation.
The Todd Pacific Shipyards Seattle Division was formed in 1916 as a dry dock construction and shipbuilding company. It provided many jobs to Seattle residents, but it also caused asbestos exposure.
Lockheed Shipyard was another Seattle ship construction company with a history of heavy asbestos use. From the 1930s until the mid-1980s, thousands of workers were exposed to asbestos in equipment, machinery, pipes, tools, and more.
Aircraft Manufacturing
Seattle is also a major aircraft manufacturing city. The Boeing Company, now headquartered in Chicago, was founded in Seattle in 1916 and still has a significant presence near the city.
The company's Commercial Airplanes division is headquartered in nearby Reston, where a large factory builds airliners such as the 777 Dreamliner. Boeing is a major supplier of aircraft for the U.S. military.
From World War I to the present, the company has built combat and support aircraft of all types for the U.S. Army, Air Force, Navy, and Marine Corps.
As in the shipbuilding industry, the use of asbestos by Boeing and other aerospace manufacturers is now minimal.
At one time, Boeing used asbestos in many of its parts and materials.
Until 1981, many military and civilian aircraft made in the U.S. used asbestos in engine insulation, wiring, adhesives, electrical insulation, and brake pads.
Factory workers and maintenance personnel who built or repaired planes built before 1981 are at high-risk for asbestos exposure.
Additional Job Sites Associated with Asbestos in Seattle
As Seattle grew, many industrial job sites cropped up and used asbestos for decades. Construction of buildings also used asbestos, and many buildings still contain asbestos materials.
Schools
Cleveland High School
Dearborn Park School
John Muir Elementary School
Lincoln High School
St. Luke School
Norkirk Elementary School
Seattle School District
Shoreline Middle School
Shoreline Community College
Forest Ridge Academy
Steam Companies
Alaska Steam
Auxiliary Steam Plant
Olympic Steamship Company
Hospitals
Children's Orthopedic Hospital
Firecrest Mental Hospital
Harborview Hospital
King County Hospital
New Providence Hospital
Northwest Hospital
Providence Hospital
Swedish Medical Center
Shipbuilding
Associated Shipyards
Bethlehem Steel Shipbuilding
Boeing Marine Systems Shipbuilding & Repair
Lake Washington Shipyards
Marco Shipyard
Olympic Steamship Company
Seattle Shipyard
Other Job Sites
Naval Supply Depot
Wheeler Osgood Company
Under Sea Gardens
Kaiser Cement
Sitka Pulp Mill Builders
Sundfeldt Equipment Company
Monsanto Chemical Company
Liquid Carbonic Corporation
Kaiser Cement
Automatic Sprinkler Corporation of America
American Linen Supply Company
Northern Pacific Railway Company
Am I Still at Risk of Asbestos Exposure in Seattle?
Unfortunately, asbestos exposure is still a risk for workers and residents in Seattle. The biggest threat comes from asbestos materials that remain in older buildings. If these materials are disturbed by renovations or deteriorate over time, they can release harmful fibers.
A few recent incidents in and near Seattle highlight the need for concern. An unlicensed asbestos contractor in Bothell was sentenced to jail time after violating safety regulations when working with asbestos in people's homes.
In Seattle, a house-flipping company was fined $800,000 for asbestos violations. They mishandled asbestos on the job, putting workers and residents at risk of exposure. Neighbors reported the owners to the authorities.
Asbestos is also a concern in public buildings. Parents recently raised concerns about asbestos in a West Seattle elementary school. On Mercer Island, the city hall building closed in the spring of 2023 because materials in some areas tested positive for asbestos.
Mesothelioma Treatment in Seattle
It's important to seek mesothelioma treatment from specialists in cancer and asbestos-related diseases. The following are highly recommended doctors in the Seattle area specializing in mesothelioma:
Dr. Eric Vallieres, Swedish Cancer Institute: 1101 Madison Street, Suite 850, Seattle, Washington, 98104
Dr. Michael S. Mulligan, University of Washington Medical Center, 1959 NE Pacific Street, Seattle, Washington, 91895
Getting Legal Help in Seattle
Remember, if you've been diagnosed with mesothelioma, asbestos-related lung cancer, or asbestosis, you may qualify for significant compensation. Don't forget to fill out our form to get our free Financial Compensation Packet, filled with information on the experienced asbestos and mesothelioma attorneys in your area. If you need additional assistance, contact us toll-free at 800-793-4540.
FREE Financial Compensation Packet
Info on law firms that will recover your

highest compensation

Learn how to get paid in 90 days
File for your share of $30 billion in trust funds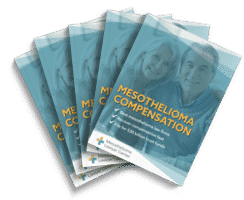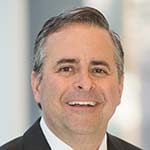 Paul Danziger grew up in Houston, Texas and earned a law degree from Northwestern University School of Law in Chicago. For over 25 years years he has focused on representing mesothelioma cancer victims and others hurt by asbestos exposure. Paul and his law firm have represented thousands of people diagnosed with mesothelioma, asbestosis, and lung cancer, recovering significant compensation for injured clients. Every client is extremely important to Paul and he will take every call from clients who want to speak with him. Paul and his law firm handle mesothelioma cases throughout the United States.