Jersey City Mesothelioma Lawyer
Page Updated on July 26, 2019
Jersey City, the second-largest city in the state of New Jersey is a major transportation and commercial distribution center. Its large maritime facilities are situated on 11 miles of waterfront, and a network of railways and highways connects Jersey City to the East Coast and other parts of the U.S. Its long history as a seaport and manufacturing community also connects Jersey City to the nationwide problem of asbestos exposure.
If you or someone you love has been diagnosed with mesothelioma, asbestos-related lung cancer, or asbestosis, you may qualify for significant compensation. We invite you to fill out our form today for a free Financial Compensation Packet, filled with information about top mesothelioma lawyers in Jersey City, how to get paid in 90 days, how to file an asbestos trust fund claim, and much more.
Asbestos in Jersey City
Jersey City is a major manufacturing and transportation hub. Rail companies such as the former Alloway and Quinton Railroad, the Atlantic City Railroad, and the Baltimore & Ohio (B&O) Railroad were the largest employers in the city. Other large companies, including Colgate-Palmolive, Dixon Ticonderoga, and Chloro, employed many workers in Jersey City and the surrounding community.
Through the last half of the 19th Century and well into the 1920s, Jersey City was also a major port of entry for millions of immigrants, many of whom passed through the nearby Ellis Island Immigration Station.
The influx of Irish, Italian, German, and Eastern European immigrants created a huge demand for housing. The construction industry responded to the demand by building more houses and apartment buildings.
All of the elements that shaped the growth of Jersey City had one common factor: asbestos. Prized for heat resistant properties, affordability and ease of use, asbestos minerals were used by almost every sector of a heavily industrialized society.
Asbestos was used to manufacture insulation, strengthen concrete and cement, and make many buildings, vehicles, and even consumer goods more resilient and fire-proof. By the middle of the 20th Century, asbestos was found almost everywhere in Jersey City.
Lorillard Tobacco and Jersey City
The Lorillard Tobacco Company was once owned by the New Jersey-based Continental Tobacco Company, which also controlled the American Tobacco Company. Lorillard built and operated a cigarette factory in Jersey City, first as part of the monopolistic entity owned by James Buchanan Duke, and then as an independent company after 1911. The Jersey City factory was in operation until 1956, when Lorillard closed it down and moved production to North Carolina.
By then, thousands of workers and consumers of Lorillard's products had been deliberately exposed to asbestos by the company's decision to create its Kent filtered cigarettes.
Kent cigarettes were conceived by Lorillard in 1952 at a time when the connection between tobacco products and lung cancer was starting to catch the public's attention. Lorillard wanted to maintain its profitable cigarette manufacturing operations and keep smokers from quitting out of health concerns. It came up with a solution: filtered cigarettes that were touted as safer to smoke because they contained less nicotine and tar.
Lorillard made Kent's Micronite filters with a combination of materials that included crocidolite asbestos. At the time, many manufacturers were aware of the dangers posed by asbestos to people's health, but Lorillard used crocidolite anyway because it had efficient filtering properties.
The filters had no positive effects on smokers' health. Instead, it had the undesired effects of keeping smokers addicted to cigarettes and an increased risk of lung cancer. It also contributed to the high number of malignant mesothelioma cases that emerged many years later.
The Jersey City factory only produced Kent cigarettes for four years, but by 1956, thousands of Lorillard employees in the New Jersey facility and millions of smokers across the country were exposed to asbestos through the Micronite filters.
To make matters worse, Lorillard deceived the public in its advertising campaigns by saying Micronite was safe. Yet the filters were not safe, and many of Lorillard's Jersey City employees and their families were exposed to asbestos dust.
New Jersey woman Elizabeth Jacobs lost her husband and brother; both were workers who handled Micronite filters while manufacturing Kents. Jacobs died of mesothelioma in 1985 at the age of 54 even though she had never set foot in the Jersey City plant. She was exposed to asbestos by washing her husband's work clothes.
Additional Job Sites and Businesses Associated with Asbestos in Jersey City
Hospitals
Christ Hospital (CarePoint Health)
Jersey City Hospital
Refineries
A

merican Sugar Refining Company

F.O. Matthiessen and Weichers Sugar Refining Company
Merchants Refining Company
Natural Products Refining Company
Manufacturing Companies
Barnes Manufacturing Company
Brewster Cocoa Manufacturing Company
Eureka Manufacturing
Kellogg Manufacturing
Curtis Electric Manufacturing Company
Chemical Manufacturing Company
Additional Job Sites, Buildings, and Companies
Central Railroad of N.J. (Engine Terminal)
Colgate-Palmolive
Commercial Trust Building (Trust Company of New Jersey)
New Jersey Transit (formerly known as the Consolidated Traction Company)
Continental Candy Corporation
Crucible Steel
Hudson and Manhattan Railroad Powerhouse
Jersey City Paper Company
Jersey City Sewerage Authority
Midland Ross International
Public Service Gas & Electric Company (PSEG)
Standard Oil
West End Gas Works
Whitlock Cordage
Greek American Confectionery Company
Snare and Triest Company
Standard Oil
St. John's Housing
Schiavona Bonoma Corporation
William L Dickinson High School
Brewster Cocoa Manufacturing Company
Hudson & Manhattan Railway Company
Joseph Dixon Crucible Company
Medical Assistance Near Jersey City
If you suffer from mesothelioma or any other asbestos-related disease, the prestigious Rutgers Cancer Institute in New Jersey offers quality medical care. There are also a myriad of cancer centers in nearby bordering states, which offer innovative treatment options, in-depth medical care, and cutting edge medical equipment.
NYU Langone Medical Center
550 First Avenue
New York, NY 10016
Memorial Sloan-Kettering Cancer Center
1275 York Avenue
New York, NY 10065
Rutgers Cancer Institute of New Jersey
195 Little Albany Street
New Brunswick, NJ 08903-2681
Smilow Cancer Hospital at Yale-New Haven
20 York Street
New Haven, CT 06510
University of Pennsylvania Cancer Center
Abramson Cancer Center
38th and Walnut Streets
Philadelphia, PA 19104
Getting Legal Help in Jersey City
Don't forget to fill out our form to get our free Financial Compensation Packet, filled with information on the leading asbestos and mesothelioma attorneys in your area. For questions and assistance, feel free to contact us at 800-793-4540.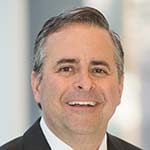 Paul Danziger grew up in Houston, Texas and earned a law degree from Northwestern University School of Law in Chicago. For over 25 years years he has focused on representing mesothelioma cancer victims and others hurt by asbestos exposure. Paul and his law firm have represented thousands of people diagnosed with mesothelioma, asbestosis, and lung cancer, recovering hundreds of millions of dollars for injured clients. Every client is extremely important to Paul and he will take every call from clients who want to speak with him. Paul and his law firm handle mesothelioma cases throughout the United States.