Las Vegas Mesothelioma Lawyer
Page Updated on July 26, 2019
When people think of Las Vegas, they may think of resorts, casinos, concerts, and conventions. What most people may not realize is that the majority of the city's entertainment buildings and venue were built during a time in which asbestos was used extensively in construction materials, pipes, appliances, machinery and much more. Consequently, numerous people in Las Vegas now suffer from serious illnesses caused by inhaling asbestos fibers.
If you or a loved one suffer from mesothelioma, asbestos-related lung cancer, or asbestosis, you may qualify for substantial compensation. We invite you to fill out our form today for a free Financial Compensation Packet, filled with information about top mesothelioma lawyers in Las Vegas, how to get paid in 90 days, how to file an asbestos trust fund claim, and much more.
Clark Station
Clark Station, also known as the Edward J. Clark Generation Station, is one of the oldest steam-generation power plants in Nevada. Although it's been renovated and expanded since it opened in the 1950s, the original plant was not only built with asbestos-containing materials (ACMs), but asbestos was also used in numerous products and equipment, such as boilers, pipes, tankers, and more.
Crocidolite asbestos, in particular, was used excessively at Clark Station for its heat-resistance and insulation properties. Crocidolite asbestos, also referred to as "blue" asbestos, is one of the most deadly types of the mineral, and has been linked with malignant mesothelioma.
Flamingo Hotel and Casino
Most people would assume that the Environmental Protection Agency's (EPA) strict limitations on asbestos use would stop companies from using the dangerous mineral for construction and renovations. Yet, in 2007, over 30 years after the EPA's regulations on asbestos use, the Flamingo Hotel and Casino underwent state and federal investigations after learning that asbestos was disturbed during a remodeling project. Workers and patrons alike were placed at risk of inhaling airborne asbestos fibers.
Harrah's Casino
Harrah's Casino is yet another establishment that faced state and federal investigations after 12 asbestos violations in 2006. The casino was ordered to pay $6,390 in fines, but its biggest loss may come in the form of a 2009 asbestos lawsuit filed by a former employee, Eddie Savannah.
Savannah was laid off from Harrah's in 2009. He claimed part of the reason for his layoff is that he was forced to fire another employee, Fred Frazetta, who was accused of alerting officials about the casino's asbestos violations. Savannah's lawsuit also claimed he was exposed to asbestos for prolonged periods of time, leaving himself and his family susceptible to life-threatening diseases.
"When I come home with the fibers, (hotel bosses) never told us we were supposed to decontaminate when we leave the worksite," Savannah told local reporters in a phone interview.
To make matters worse, Savannah also said his young son is now suffering from chest pain, weakness, wheezing, and difficulties in breathing.
After investigations, Nevada's Occupational Safety and Health Administration (OSHA) found that not only was asbestos disturbed during remodeling and renovation on the casino but that workers were not afforded the proper safety gear and clothing. In addition, asbestos was found in the showroom ceiling, the basement area, the laundry room, and the casino entrance.
Additional Nevada Job Sites Associated with Asbestos
In addition to the previously mentioned businesses, there have been a number of companies associated with asbestos use, including, but not limited to:
Hotels
Desert Inn Hotel
Hilton Hotel, Las Vegas Strip
Stardust Resort and Casino
Tropicana Hotel
Hacienda Hotel
Sahara Hotel Tower
Thunderbird Hotel
Four Queens Hotel
Dunes Hotel and Casino
Construction Companies
Owl Construction Co.
White Concrete
Better Building Co.
Colorado-Nevada Construction Co.
George W. Fox Construction
WH Smith Co.
Whaley and Sons Inc.
Military
Other Job Sites
Union Pacific Railroad
Allas Motors Volkswagen
D&D Steel Inc.
Gaubin Import Center
North Las Vegas Shopping Center
Fiberboard Paper Products Corp.
Southern Nevada Power Co. (currently known as NV Energy)
Medical Assistance in Las Vegas
For mesothelioma and any other asbestos-related cancer, the Nevada Comprehensive Cancer Center provides numerous innovative treatment options, along with clinical trials and ongoing research:
Central Valley location:
3730 S. Eastern Avenue
Las Vegas, NV, 89169
702.952.3400

Northwest Nevada location:
7445 Peak Drive,
Las Vegas, NV, 89128
702.952.2140
Additional Resources and Legal Help in Las Vegas
Don't forget to fill out our form to get our free Financial Compensation Packet, filled with information on the leading asbestos and mesothelioma attorneys in your area. If you have questions or need assistance, contact us toll-free at 800-793-4540.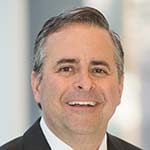 Paul Danziger grew up in Houston, Texas and earned a law degree from Northwestern University School of Law in Chicago. For over 25 years years he has focused on representing mesothelioma cancer victims and others hurt by asbestos exposure. Paul and his law firm have represented thousands of people diagnosed with mesothelioma, asbestosis, and lung cancer, recovering hundreds of millions of dollars for injured clients. Every client is extremely important to Paul and he will take every call from clients who want to speak with him. Paul and his law firm handle mesothelioma cases throughout the United States.