New Jersey Mesothelioma Lawyer
Page Updated on January 07, 2022
If you were injured by asbestos, an experienced New Jersey mesothelioma lawyer might be able to help you fight for compensation. New Jersey has a history of heavy industry and numerous job sites that used asbestos. Exposure on the job has affected thousands of families.
If you or a loved one have mesothelioma, asbestos-related lung cancer, or asbestosis, you may be eligible for a large amount of compensation. Fill out our form to get a free Financial Compensation Packet. You'll learn about the experienced mesothelioma lawyers in New Jersey, how to get paid in 90 days, how to file a claim for the asbestos trust funds, and more.
FREE Financial Compensation Packet
Info on law firms that will recover your

highest compensation

Learn how to get paid in 90 days
File for your share of $30 billion in trust funds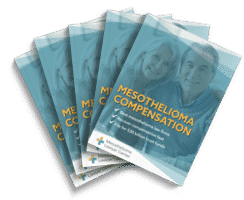 Free

Financial Compensation Packet
Info on law firms that will recover your

highest compensation

Learn how to get paid in 90 days
File for your share of $30 billion in trust funds
We are pleased to offer assistance to asbestos victims and their families in all areas of New Jersey, including:
Newark, Jersey City, Paterson, Elizabeth, Edison, Woodbridge, Lakewood, Toms River, Hamilton Township, Clifton, Trenton, Camden, Brick, Cherry Hill, Passaic, Union City, Old Bridge, Middletown, Franklin Township, Bayonne, East Orange, Gloucester, North Bergen, Vineland, Piscataway, Union Township, New Brunswick, Jackson, Wayne, Irvington, Parsippany-Troy Hills, Hoboken, West New York, Perth, Amboy, Howell, Plainfield, Washington Township, East Brunswick, Bloomfield, West Orange, Evesham, Bridgewater, Sayreville, South Brunswick, Hackensack, Egg Harbor, Manchester, Mount Laurel, North Brunswick, Kearny, Berkeley, Linden, Monroe Township, Marlboro, Teaneck, Manalapan, Atlantic City, Winslow, Hillsborough, Montclair, Galloway, Monroe Township, Ewing, Belleville, Freehold Township, Fort Lee, Pennsauken, Lawrence Township, Fair Lawn, Willingboro, Garfield, Westfield, Deptford, Long Branch, City of Orange, Livingston, Voorhees, Upper Saddle River, Millville, Mount Olive, Nutley, Rahway, West Windsor, Pemberton Township, Neptune, Lacey, Englewood, East Windsor, Ocean Township, Bergenfield, Bernards, Stafford, Hamilton Township, Paramus, West Milford, Mahwah, Wall, Randolph, Ridgewood, Bridgeton, and more.
New Jersey Asbestos Facts
Between 1999 and 2017, 11,367 New Jersey residents died from a disease related to asbestos exposure.
This makes New Jersey the state with the sixth-highest number of asbestos deaths.
Nearly 8,200 of the deaths resulted from asbestos-related lung cancer and over 2,000 were from mesothelioma.
Ocean County has had the most asbestos deaths in the state.
Industries that used asbestos began appearing in New Jersey during the late 1800s. Asbestos was used to protect against fire and heat.
The heaviest use of asbestos in the stat was from the 1940s to the 1970s when federal regulations limited most uses.
New Jersey, Johns Manville, and Asbestos
With many industrial workplaces, many New Jersey residents experienced asbestos exposure over decades.
The first asbestos-related lawsuits arose in New Jersey as early as the 1920s. One major employer, asbestos producer Johns Manville, suppressed medical data connecting asbestos to serious health conditions for 50 years.
When the (Environmental Protection Agency) EPA began reporting in the 1970s that a link existed, Johns Manville claimed no such data had been published before 1964.
However, Johns Manville possessed information regarding the dangers of asbestos as early as the 1930s while continuing the production of asbestos-containing materials.
The company had a large manufacturing plant in Manville, Somerset County. The plant is now closed, but workers were exposed to asbestos while it operated.
Johns Manville declared Chapter 11 bankruptcy in 1982 after thousands of victims filed lawsuits against it in New Jersey and other states.
Other New Jersey Businesses Associated with Asbestos
Along with Johns Manville, many other businesses have been associated with asbestos, including the following:
Plants
Campbell's Soup Plant
General Motors Plant
Squibb Pharmaceutical Plant
Johnson & Johnson Plant
American Cyanamid Chemical Plant
OC Berlin Plant
Schools
Central Region High School (Bayville)
Berkeley Heights Elementary School
St. Catherine of Siena (Caldwell)
Cherry Hill High School
Clifton High School
Bergenfield High School
New Milford High School
Ridgewood High School (East Orange)
Rumson Elementary School (East Orange)
Lyndhurst High School
Plainfield High School
Rahway High School
NJ Training School ( Totowa)
Totowa Memorial School
Edinboro State Teachers College
Cooper Medical Center
Hospitals
New Jersey State Hospital (Ancora)
New Jersey State Hospital (Avenel)
All Souls Hospital
John F. Kennedy Hospital
Lakehurst Naval Hospital
Morristown Memorial Hospital
Nyack Hospital
Princeton Hospital
Somerset Hospital
Holy Name Hospital
Additional Businesses
Public Service Electric & Gas Co. Generating Station
U.S. Pipe & Foundry
Pennsylvania Reading Seashore Lines
Exxon (Linden)
American Standard Inc.
Arc Mercer, Inc.
Claridge Hotel
Atlantic City Electric Co.
Atlantic City Convention Hall
Haddon Hall Hotel
John Sykes Co.
California Oil
Owens Corning Fiberglass
Allied Chemical Corp.
Bakelite Co.
Union Carbide Building
Monsanto Chemical Co.
Hercules Powder Co.
Bell Telephone
Cadillac Dog Food
Camden Courthouse and Jail
American Stores Company
Charles S. Woods Company
Samuel Miller Center
Wecoline Products Company
Mitronics Hi-Temp
Bordentown Reformatory
United Gas Improvement Company
E.I. Du Pont De Nemours Powder Company
New Jersey State Reformatory For Women
International Nickel Company
Forstmann and Huffman Company
Fritzsche Brothers Inc.
Federal Telephone & Radio Corporation
Stewart Hartshorn Company
Fuchs Lang Manufacturing Company
Hungerford Electric Manufacturing Company
Unimatic Manufacturing Company
Fucho and Lang Manufacturing Company
Bridgeton Condensed Milk Company
P.S. Sewaren Generating Station
Heyden Chemical Corporation
Hammerschlag Manufacturing Company
Koppers Coke
Theobald Animal Products Refinery
Shipyards
Federal Shipbuilding and Drydock
New York Shipbuilding
Naval Weapons Station Earle
Bethlehem Steel Shipyard
Todd Shipyard
Asbestos Laws in New Jersey
The New Jersey Department of Health, along with the New Jersey Department of Environmental Affairs, is responsible for implementing asbestos laws and regulations in the state.
For asbestos in public school buildings, the New Jersey Department of Community Affairs regulates asbestos and its remediation.
To do any sort of asbestos-related work in New Jersey, you must first obtain the proper training and certification.
Any school in New Jersey that was built using asbestos-containing materials must maintain an approved asbestos management plan.
Although homeowners in New Jersey can remove asbestos without approval or licensing, contacting a professional is highly recommended.
For any type of demolition, renovation, or asbestos-abatement work, you must be licensed to work around asbestos before starting the project.
Wastes containing more than 1% of asbestos must be encapsulated, labeled, and disposed of at an approved New Jersey waste management location.
For more specific information and in-depth details regarding asbestos rules and regulations in New Jersey, contact the New Jersey Department of Health's Indoor Environments Program at 609-826-4950.
New Jersey Statute of Limitations on Mesothelioma and Asbestos Lawsuits
Although there is no set statute for asbestos lawsuits in New Jersey, plaintiffs must follow N.J. Stat. Ann. § 2a:14-1 et seq.; the personal injury law for the statute of limitations.
This mandates that the lawsuit must be filed within two years of discovering the asbestos-related disease or within two years from when it should have been reasonably discovered.
In the instance of a wrongful death lawsuit, the same statute applies. However, in New Jersey, the personal injury statute must not have expired before the date of the victim's death.
Getting Mesothelioma Legal Help in New Jersey
Get our free Financial Compensation Packet for information on the top mesothelioma and asbestos lawyers in your area. For questions and assistance, feel free to contact us at 800-793-4540.
FREE Financial Compensation Packet
Info on law firms that will recover your

highest compensation

Learn how to get paid in 90 days
File for your share of $30 billion in trust funds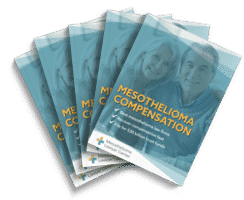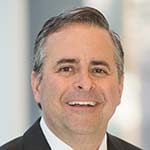 Paul Danziger grew up in Houston, Texas and earned a law degree from Northwestern University School of Law in Chicago. For over 25 years years he has focused on representing mesothelioma cancer victims and others hurt by asbestos exposure. Paul and his law firm have represented thousands of people diagnosed with mesothelioma, asbestosis, and lung cancer, recovering significant compensation for injured clients. Every client is extremely important to Paul and he will take every call from clients who want to speak with him. Paul and his law firm handle mesothelioma cases throughout the United States.