Chattanooga Mesothelioma Lawyer
Page Updated on July 26, 2019
Situated in Hamilton County, Chattanooga is the 4th largest city in Tennessee. For decades, the city has been a prominent part of the railroad, manufacturing, and industrial business. Prior the 1980s, these businesses depended on asbestos for its resistance to heat and fire.
It wasn't until after that Environmental Protection Agency's (EPA) strict regulations on asbestos use that companies began to phase asbestos out. By then, thousands of Chattanooga workers had already been exposed to the mineral's fine fibers, which have been proven to cause life-threatening diseases, including asbestosis and malignant mesothelioma.
If you or a loved one have been diagnosed with mesothelioma, asbestos-related lung cancer, or asbestosis, you may be eligible for substantial compensation. Fill out our form to receive our free Financial Compensation Packet. Our packet is loaded with information on leading mesothelioma attorneys in Chattanooga, how to file a claim for asbestos trust funds, how to get paid in 90 days, and more.
Residents Charged with Asbestos Pollution
Although we mostly hear about the dangers of asbestos after working on job sites with prolonged exposure to its dangerous fibers, sometimes the negligent acts of others put residents, including children, at risk of asbestos exposure.
In 2012, three Chattanooga residents were found by guilty by a Hamilton judge of purposely polluting the environment with asbestos after they didn't take the proper precautions while working on a demolition project.
In the U.S., there are state-specific and federal guidelines that people must follow when renovating and/or demolition a building, home, or facility that contains asbestos. Yet David Wood, James Mathis, and Don Fillers violated these laws when their company was hired to demolish a former textile mill, Standard-Coosa Thatcher Plant. The plant was littered with asbestos. To make matters worse, the mill was located near a daycare center and area residential homes.
Wood, Mathis, and Fillers hired several homeless men to help on the project, none of which who were trained and qualified to work around asbestos. The prosecutors on the lawsuit declared that the decision to hire homeless was based on financial reasons, meaning it cost the defendants much less money to hire untrained people to get the job done.
Consequently, not only was the community in danger of asbestos exposure, but the workers were placed in direct danger as well.
All three men were sentenced to prison for violating the Clean Air Act. They are also obligated to pay several fines to the city and face civil lawsuits should anyone develop asbestos-related illnesses.
Allied Metal Company
Its main headquarters is in Chicago, but Allied Metal Company has several additional facilities, including the Chattanooga branch on 3440 Lightfoot Mill Road. Allied, an aluminum and zinc smelting company, is responsible for supplying materials to appliances, automobiles, electronics, hardware, household products, and more.
Throughout the majority of the 1900s, asbestos was used at Allied for the same reasons other smelting companies used it. Flame and high-heat is always a concern at aluminum facilities, and asbestos acted as a strong insulator.
Asbestos was not only used the facilities for insulation but also in many products the company made, as well as in the machinery and equipment that the company used. This type of asbestos was even more dangerous as not only were workers at risk, but people who used the products made by Allied were at risk as well.
Other Job Sites and Buildings in Chattanooga Associated with Asbestos Use
Schools
East Ridge High School
McBrien Elementary School
Mccallie High School
Westview Elementary School
Manufacturing Companies
Gager Lime and Manufacturing Company
Invista Nylon Plant
Hospitals
Erlanger Health System
Hamilton County Memorial Hospital
Additional Job Sites
Chattanooga and Tennessee Electric Power Company
Breeding Insulation Company Inc.
Sewanee Coal & Supply Company
Crystal Springs Bleachery Company
E. I. Dupont De Nemours & Company
Eclipse Lookout Boiler Company
Southern Wood Preserving Company
Standard Coosa Thatcher Company
James Supply and Hardware Company
Tennessee Valley Authority
Tennessee Paper Mills Inc
Getting Medical Help in Chattanooga
It's important to find mesothelioma treatment as well as treatment for any other asbestos-related illness from doctors and centers that specialize in asbestos diseases, and preferably a center that's backed by the National Cancer Institute (NCI). Although there are no NCI-designated cancer centers in Chattanooga, nearby options include:
Vanderbilt-Ingram Cancer Center:
691 Preston Research Building
Nashville, Tennessee, 37232
615-936-8422
Winship Cancer Institute:
1365C Clifton Road
Atlanta, Georgia, 30332
404-778-1900
Getting Legal Help in Chattanooga
Remember, if you've been diagnosed with mesothelioma, asbestos-related lung cancer, or asbestosis, you may qualify for significant compensation. Fill out our form to receive our free Financial Compensation Packet, filled with information on leading asbestos lawyers in your area. If you need additional assistance, contact us toll-free at 800-793-4540.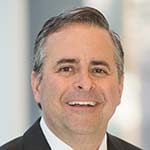 Paul Danziger grew up in Houston, Texas and earned a law degree from Northwestern University School of Law in Chicago. For over 25 years years he has focused on representing mesothelioma cancer victims and others hurt by asbestos exposure. Paul and his law firm have represented thousands of people diagnosed with mesothelioma, asbestosis, and lung cancer, recovering hundreds of millions of dollars for injured clients. Every client is extremely important to Paul and he will take every call from clients who want to speak with him. Paul and his law firm handle mesothelioma cases throughout the United States.