New Orleans Mesothelioma Lawyer
Page Updated on June 29, 2023
New Orleans mesothelioma lawyers help area victims of asbestos exposure. The city has a long history of asbestos-heavy industries, including shipping and oil refining. Many workers have developed mesothelioma and other asbestos illnesses.
If you suffer from mesothelioma, asbestos-related lung cancer, or asbestosis, you may qualify for substantial compensation. Fill out our form to receive our free Financial Compensation Packet. Our packet is loaded with information on experienced mesothelioma attorneys in New Orleans, how to file a claim for asbestos trust funds, how to get paid in 90 days, and more.
FREE Financial Compensation Packet
Info on law firms that will recover your

highest compensation

Learn how to get paid in 90 days
File for your share of $30 billion in trust funds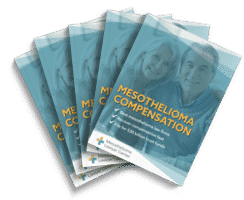 Free

Financial Compensation Packet
Info on law firms that will recover your

highest compensation

Learn how to get paid in 90 days
File for your share of $30 billion in trust funds
New Orleans Asbestos Facts
Orleans Parish and nearby Jefferson Parish have seen high numbers of asbestos-related deaths.
Between 1999 and 2017, this area accounted for nearly one-third of deaths from asbestos exposure in the state.
The shipping industry, oil refineries, construction, and vermiculite plants all contributed to New Orleans-area asbestos exposure incidents.
About Asbestos and Mesothelioma
Asbestos is a natural mineral that causes cancer in some people. Many industries used asbestos in the past, especially before the 1970s. Some people in those industries were exposed to asbestos and developed mesothelioma, lung cancer, or asbestosis.
Asbestos is made up of tiny fibers. They shed easily from asbestos materials and enter the air or settle on surfaces. Anyone in the area can inhale those fibers. Inside the body, asbestos fibers cause damage. In some people, this results in illness decades later.
If you worked with or around asbestos in New Orleans, talk to your doctor about cancer and health screenings. Not everyone gets sick from asbestos, but if you do, it's best to get a diagnosis as soon as possible.
Why Contact a New Orleans Mesothelioma Lawyer
Mesothelioma is a terrible illness that is almost always caused by negligent asbestos exposure. Negligence means that your exposure and illness could have been avoided. The companies negligent in your exposure can be held accountable and liable for your expenses.
To hold those companies to account, you need an experienced mesothelioma lawyer. They can help you sue for a settlement or seek compensation in other ways. If you have mesothelioma, you are eligible to seek compensation.
How New Orleans Lawyers Help Mesothelioma Patients
If you have been diagnosed with mesothelioma, the right lawyer can help you in several ways:
Free initial consultation to review your case
Information about mesothelioma, medical care, and legal options
Expert guidance on what legal steps to take
Guidance on filing a personal injury or wrongful death lawsuit
The ability to maximize the compensation you receive in a settlement
Help to make an asbestos trust fund claim
Where Was I Exposed to Asbestos in New Orleans?
Asbestos exposure almost always occurs in the workplace. If you have mesothelioma, you likely worked with or around asbestos in the past. New Orleans is home to many industries that used asbestos heavily in the past:
Shipping, shipbuilding, and ports
Chemical manufacturing
Oil refining
Construction
Mineral processing
Avondale Shipyards
Among the industries that used asbestos and are part of the New Orleans economy, shipping is an important one.
Avondale Shipyards was once the largest employer in Louisiana, with over 20,000 workers. The company constructed, designed, and repaired commercial and military vessels.
As with most other shipyards before the regulations of asbestos use by the Environmental Protection Agency (EPA), Avondale Shipyards relied on asbestos for its parts, equipment, and machinery for decades.
In 2011, Leopold Granier Jr. won his lawsuit against Avondale Shipyards, Union Carbide Corporation, and Cajun Insulation. According to court documents, Granier developed malignant mesothelioma after suffering from prolonged exposure to asbestos while working at the shipyard.
The jury awarded Granier $1.5 million in damages. Granier also received $104,160.77 in special damages. The jury stated that Cajun Insulation and Union Carbide were as culpable as the Shipyard because they provided asbestos materials.
The Plaza Tower
The construction industry also relied heavily on asbestos in the past. Many older buildings in New Orleans still contain asbestos and put workers and residents at risk of exposure.
The Plaza Tower, a 45-story historical site located in downtown New Orleans, was vacant for several years until 2010. Plans were announced that year to restore the site. This came after residents left the tower, alleging health issues.
Workers sifted through tons of asbestos and mold in an attempt to remove all traces of hazardous materials before reopening it.
As of 2013, the tower remains empty, but it is on the market for sale after the former owners filed bankruptcy.
In 2001, several employees who worked for Plaza Tower filed lawsuits against the state for asbestos exposure. They claimed they were exposed to dangerous materials while working and that the dangers were well-known and they were not protected.
In March 2008, after a seven-day bench trial, most plaintiffs were awarded $25,000 in general damages and $10,000 for mental and emotional anguish.
Zonolite Vermiculite Plant
A former Zonolite vermiculite processing plant in New Orleans is now known to have used asbestos-contaminated minerals. The site processed vermiculite, a harmful mineral, but contaminants caused serious exposure risks.
Between 1966 and 1988, the plant received nearly 150,000 tons of asbestos-contaminated vermiculite from the W.R. Grace mine in Libby, Montana.
The mine shipped out minerals contaminated with asbestos. Workers and residents living near the New Orleans plant were put at risk of exposure.
Additional Job Sites Associated with Asbestos in New Orleans
Many other worksites and buildings in the city have used asbestos and even still contain the material.
Schools
Louisiana State University (LSU) Library Building
Tulane University
Brothers of The Sacred Heart High School (Brother Martin High School)
McDonogh #32 Elementary School
Pinecrest State School
Steamship Companies
Alcoa Steamship Company
Delta Queen Steamboat Company
Industrial Canal Steam Electric Station
Waterman Steamship Corporation
Oil Companies
Hunt Wesson Oil
Lone Star and Crescent Oil Company
Maginnis Oil Works
Shell Oil
Standard Cotton Seed Oil Company
Tenneco Oil Company
Wesson Oil and Snowdrift Company
Insulation Companies
Branton Insulations, Inc.
Gabler Insulation Company
Marquette Insulation Inc.
Additional Businesses
A. Baldwin and Company Limited
A.M. Lockett and Company Ltd.
Lane Cotton Mills Company
Armstrong Contracting & Supply Corporation
Boland Marine
Lockheed Martin Marietta Michoud
Maginnis Cotton Mills
Merchants Ice Company Ltd
Caffrey Central Sugar Refining and Railroad Company
Wesson Oil and Snowdrift Company Inc
Tenneco Oil Company
L & N Crossing and Industrial Canal
J.S. Otis Mahogany Company
American Sugar Refinery
American Brewing Co.
ANJI
Buck Kreihs Shipbuilding
Celotex Corporation
Cape Flattery
Castle Industries
Charity Hospital of Louisiana
Redstone Seam
Port of New Orleans
Reef Industries Inc.
Secondhand Asbestos Exposure in New Orleans
Primary, workplace asbestos exposure is the most common way people get sick with mesothelioma, but not the only one. Secondhand exposure occurs when a worker inadvertently brings asbestos fiber home on their clothing, exposing family members.
This has happened to many families in New Orleans. In one example, Henry Pete sued for damages and won a jury award of $10.35 million. His father worked as a longshoreman and handled asbestos cargo. Pete and his lawyers argued that his father brought home asbestos fibers, exposing him to the harmful mineral.
Mesothelioma Treatment in New Orleans
New Orleans area mesothelioma patients can get excellent care at the Gayle and Tom Benson Cancer Center, part of the Ochsner Medical Center. It is home to the largest lung cancer multidisciplinary team in the region, which treats patients with pleural mesothelioma.
The Cancer Center treats patients with the latest technologies. It is also a cancer research center, which means that patients can access clinical trials.
For more information, contact the center directly at 877-356-1647.
Getting Legal Help in New Orleans
Keep in mind that if you or a loved one have been diagnosed with mesothelioma, asbestos-related lung cancer, or asbestosis, there is a good chance that you may qualify for significant compensation. Remember to fill out our form to get your free Financial Compensation Packet, with information on the experienced asbestos and mesothelioma lawyers in your area. If you have questions or need assistance, contact us toll-free at 800-793-4540.
Lawrence G. Gettys has over 20 years of litigation experience and focuses on cases involving asbestos exposure, such as malignant mesothelioma cases. He has been instrumental in winning major verdicts for asbestos victims as a member of the Waters, Krauss & Paul law firm. Working from the Baton Rouge, Louisiana office, Gettys is admitted to practice in Louisiana and Texas, as well as several federal courts.