Page Updated on August 07, 2020
Based out of Houston, Texas, Union Carbide was a chemical manufacturing company with an extensive past with asbestos use. The number of people who developed mesothelioma after being around Union Carbide's asbestos-containing products made the company one of the most well-known businesses for asbestos litigation.
If you suffer from asbestosis, mesothelioma, or asbestos-related lung cancer, you may be eligible for a large amount of compensation. Currently, there is over $30 billion in asbestos trust funds, set up for those who have been diagnosed with an asbestos-related illness. We invite you to fill out our form today for a free Financial Compensation Packet, filled with information about experienced mesothelioma lawyers in your area, how to get paid in 90 days, how to file an asbestos trust fund claim, and much more.
Free

Financial Compensation Packet
Info on law firms that will recover your

highest compensation

Learn how to get paid in 90 days
File for your share of $30 billion in trust funds
Union Carbide History
Established in November 1917, Union Carbide began as a merger between several different companies, including Prest-O-Lite, Linde Air Products, and Electro Metallurgical.
Within a few years, the company began manufacturing chemical products, and in turn, acquired numerous chemical companies and opened an ethylene plant.
Throughout the next 40 years, Union Carbide continue expand substantially. During World War II, the company began manufacturing raw materials and developing plastics.
It also began mining uranium ore, then opened several uranium ore plants.
Up until 1972, Union Carbide sold massive amounts of asbestos to other businesses. The company mined chrysotile asbestos from New Idria, California, and marketed it under the name "Calidria."
The fibers were then sold in mass amounts to other companies to be used in joint compounds, drywall, and for numerous other purposes.
When workers started developing asbestos-related illnesses due to Union Carbide's products, a plethora of asbestos-related lawsuits soon followed.
Union Carbide Bankruptcy and Lawsuits
Although Union Carbide never made or sold asbestos-containing products, it did, as mentioned earlier, sell the toxic fibers to other companies.
In turn, Union Carbide was liable for numerous asbestos-related lawsuits filed by those who developed life-threatening diseases.
Unlike many companies that faced thousands of lawsuits, Union Carbide never filed for bankruptcy protection nor set up an asbestos trust fund to help pay off the mounting claims. This led to the company losing millions in lawsuits.
For over 40 years, Union Carbide has been facing mesothelioma lawsuits. In a recent 2014 trial, a California jury awarded plaintiff Bobbie Izell $18 million.
According to court documents, the jury found that Union Carbide caused "reprehensible indifference to the health and safety of others" after reviewing a series of documents that indicate that the company was well-aware of the dangers of asbestos, yet continued to place workers at risk for years.
"[A]s Union Carbide acknowledged, had it warned of the known risk of cancer, the result may have been 'fatal' for its asbestos business, but it also likely would have prevented Mr. Izell from being exposed to its dangerous product."
Hawks Nest Tunnel
Not only did Union Carbide expose thousands of people to asbestos, but between 1927-1932, workers were also exposed to silica while mining West Virginia's Hawks Nest Tunnel (under the direction of Union Carbide).
The company failed to provide any of the workers with any protective gear as they worked in the mines.
A total of 406 workers died, mostly due to developing silicosis, a fatal lung disease caused by ingesting silica dust.
The devastating tragedy prompted legislation to take notice of the dangers of silica and enforce new laws to help protect workers in the future.
Bhopal, India and the Union Carbide Disaster
In 1984, Union Carbide was in the hot seat once again after its plant in Bhopal, Madhya Pradesh, India, released gas and injured more than 500,000 people.
Over 3,7000 of those people died and at least 40,000 were disabled for life. For its negligence, Union Carbide was ordered by the Indian Supreme Court to pay $470 million, in 1989.
Union Carbide Today
In 2001, the Dow Chemical Company bought Union Carbide for an estimated $11.6 billion.
Prior to the purchase, Union Carbide sold off a few of its businesses, leaving Dow Chemical with its electronic chemicals, gasses, polyurethane, and carbon products.
Resources and Help for Asbestos Victims
Don't forget to fill out our form to get our free Financial Compensation Packet, filled with information on the experienced asbestos and mesothelioma attorneys in your area. If you need additional assistance, contact us toll-free at 800-793-4540.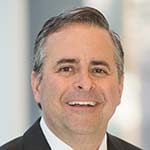 Paul Danziger grew up in Houston, Texas and earned a law degree from Northwestern University School of Law in Chicago. For over 25 years years he has focused on representing mesothelioma cancer victims and others hurt by asbestos exposure. Paul and his law firm have represented thousands of people diagnosed with mesothelioma, asbestosis, and lung cancer, recovering significant compensation for injured clients. Every client is extremely important to Paul and he will take every call from clients who want to speak with him. Paul and his law firm handle mesothelioma cases throughout the United States.