Page Updated on August 07, 2020
Although Kelly-Moore, also known as Kelly-Moore Paints, thrives as one of the nation's leading paint and paint products manufacturers, it has had a long history of extensive asbestos use in its products. The company has faced over 400,000 asbestos-related claims.
If you or a loved one suffer from mesothelioma, asbestos-related lung cancer, or asbestosis, you may qualify for substantial compensation. Currently, there is over $30 billion in asbestos trust funds, awaiting those who've been diagnosed with an asbestos illness. Fill out our form to get a free Financial Compensation Packet. You'll learn about the experienced mesothelioma lawyers in your area, how to get paid in 90 days, how to file a claim for the asbestos trust funds, and more.
Free

Financial Compensation Packet
Info on law firms that will recover your

highest compensation

Learn how to get paid in 90 days
File for your share of $30 billion in trust funds
Kelly-Moore History
Kelly-Moore began in 1946 when William E. Moore and William H. Kelly created a paint manufacturing facility and store and based it out of San Carlos, California.
According to the company website, both owners saw a growing need for professional painting services in the U.S., coupled with a price that consumers could afford.
The company soon began expanding rapidly, and by 1984, Kelly-Moore had 80 stores nationwide, grossing more than $100 million. The company also added an additional manufacturing facility in Hurst, Texas.
As profitable as business was and still is for Kelly-Moore, the long list of asbestos-related claims against the company resulted in extreme financial loss.
For over ten years, Kelly-Moore used asbestos in a variety of its interior paint products, for its ability to withstand heat and fire, for filler purposes, and to thicken the paint.
Kelly-Moore claimed ignorance to the dangers of asbestos, and in turn, filed its own lawsuit.
Kelly-Moore vs. Union Carbide
In 2004, Kelly-Moore filed a lawsuit in Texas against the Union Carbide Corporation after claiming that the company sold numerous asbestos-containing products (which Kelly-Moore used in its own products) without properly warning of the hazardous risks.
At the time of the lawsuit, Kelly-Moore already had 480,000 asbestos-related claims against it and wanted to relieve the burden by placing the blame on another company.
According to the Los Angeles Times, Union Carbide sold chrysotile asbestos to Kelly-Moore, which was used as a thickening agent in paints and paints products. Kelly-Moore claimed the company tricked them into buying chrysotile and reportedly stated Union Carbide presented it as a safe mineral.
After deliberations, a jury cleared Union Carbide from liability, resulting in Kelly-Moore once again facing a string of asbestos-related lawsuits.
"Clearly this was a blatant attempt by Kelly-Moore to duck responsibility for their own customers and legal troubles and shift the blame to a minor fiber supplier," said Union Carbide's attorney.
Kelly-Moore decided against filing for Chapter 11 bankruptcy, unlike most companies with such high amounts of pending asbestos cases.
Yet, many workers who were injured by the company's products have received millions via settlements. In 2005, the company attempted to retry the Union Carbide lawsuit, but a Texas judge denied the motion.
Occupations Affected by Kelley-Moore
Since Kelley-Moore distributed its products to a variety of businesses and consumers across the globe, numerous workers in different occupations were injured, and now face life-threatening diseases. Some of these occupations include:
Shipyard workers
Construction workers
Installation workers
Mechanics
Employees and contractors in Kelley-Moore's manufacturing facilities
Kelley-Moore asbestos-containing products included:
Compound
Cement
Texture
Paint
Resources for Asbestos Victims
If you've been injured by asbestos, keep in mind that there is a good chance that you'll qualify for considerable compensation. Don't forget to fill out our form to get our free Financial Compensation Packet, filled with information on the experienced asbestos and mesothelioma attorneys in your area. If you have questions or need additional assistance, contact us at 800-793-4540.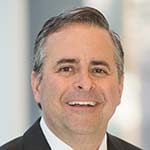 Paul Danziger grew up in Houston, Texas and earned a law degree from Northwestern University School of Law in Chicago. For over 25 years years he has focused on representing mesothelioma cancer victims and others hurt by asbestos exposure. Paul and his law firm have represented thousands of people diagnosed with mesothelioma, asbestosis, and lung cancer, recovering significant compensation for injured clients. Every client is extremely important to Paul and he will take every call from clients who want to speak with him. Paul and his law firm handle mesothelioma cases throughout the United States.