Mesothelioma Legal Advice
Page Updated on June 02, 2023
Mesothelioma legal advice helps victims impacted by asbestos seek compensation. Asbestos exposure is the leading cause of mesothelioma and is largely preventable. You have a right to take legal action to seek justice and recover damages.
If you or a loved one have been diagnosed with mesothelioma, asbestos-related lung cancer, or asbestosis, you may be eligible for substantial compensation. Fill out our form to receive our free Financial Compensation Packet. Our packet is loaded with information on experienced mesothelioma attorneys in your area, how to file a claim for asbestos trust funds, how to get paid in 90 days, and more.
FREE Financial Compensation Packet
Info on law firms that will recover your

highest compensation

Learn how to get paid in 90 days
File for your share of $30 billion in trust funds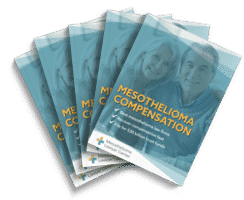 Free

Financial Compensation Packet
Info on law firms that will recover your

highest compensation

Learn how to get paid in 90 days
File for your share of $30 billion in trust funds
When Do I Need Mesothelioma Legal Advice?
Anyone diagnosed with mesothelioma or who lost a loved one to mesothelioma can benefit from expert legal advice. Most cases of this rare cancer are preventable. One or more companies can probably be held accountable for the asbestos exposure that caused your illness.
As a victim of asbestos exposure and mesothelioma, you have a right to take legal action. You also have multiple options and need an expert asbestos lawyer to help you sort through them.
Facts About Mesothelioma and Legal Help
According to the American Cancer Society (ACS), around 3,000 people receive a mesothelioma diagnosis each year in the U.S.
Victims of asbestos-related diseases were usually exposed at work. Many workplaces once used asbestos heavily in parts, machinery, and equipment.
People who develop an asbestos-related illness have the right to sue the negligent party that exposed them to the life-threatening mineral.
If you file an asbestos lawsuit, you may have questions regarding who is responsible, how the lawsuit process works, and more.
Asbestos lawyers help clients get compensation. The average settlement for mesothelioma is between $1 million and $1.4 million.
What Are the Legal Options if I Have Mesothelioma?
The most important reason to talk to an experienced asbestos or mesothelioma lawyer is to understand your options:
Mesothelioma and Asbestos Personal Injury Lawsuit
Many people with mesothelioma choose to file a lawsuit. A mesothelioma lawsuit is filed against the company or companies that exposed you to asbestos. This may be a past employer or the asbestos manufacturers that supplied your workplace.
A lawsuit can be an overwhelming process, but it is one of the most important ways to recover damages. A lawyer can guide you through a lawsuit and give you the best chance of getting compensation to cover medical expenses.
Lawsuits involve many steps, but most asbestos lawsuits end in a settlement, never going to trial. This is the fastest way to get compensated.
Mesothelioma Wrongful Death Lawsuit
If you lost a family member to mesothelioma, you can file a wrongful death lawsuit to seek compensation. Many close family members, including spouses and dependant children, are eligible to recover damages.
An asbestos attorney can advise you about your eligibility for this type of lawsuit. They can walk you through the process and ensure you get the compensation you deserve if you are eligible.
Mesothelioma Class Action Lawsuit
Class action lawsuits are uncommon in asbestos cases. This is when multiple plaintiffs come together to file as one group. Your lawyer can advise whether filing individually or as a class action makes more sense.
Mesothelioma Asbestos Trust Fund Claims
If a company that exposed you to asbestos is bankrupt, they likely set up a trust fund to compensate future claimants. Mesothelioma claims provide less money than lawsuit settlements but can be a quick source of funds to cover medical bills.
Other Sources of Mesothelioma Compensation
In addition to legal actions, a lawyer can help you seek compensation through other avenues:
Veteran Benefits
Social Security Disability
Medicare and Medicaid Benefits
State-by-State Legal Advice for Mesothelioma
Laws guiding personal injury and wrongful death lawsuits vary by state. Asbestos lawsuits aren't always filed in the state where the claimant lives. This can make it confusing, so it's important to work with law firms that have national reach and experience working in all states.
About Asbestos and Mesothelioma Law Firms
Mesothelioma law firms and lawyers work with asbestos victims around the country. They have experience working with victims, tracking down evidence of past asbestos exposure, and holding companies responsible.
Before you take any legal action, choose the right lawyer. The best firms for asbestos cases have national reach, proven experience winning for victims, and extensive resources to help cases run smoothly and quickly.
Why Should I Hire a Lawyer to File an Asbestos Lawsuit?
It's not a requirement, but it's a good idea to retain the services of an experienced mesothelioma law firm if you plan to file a lawsuit for many reasons:
Mesothelioma and asbestos lawsuits are complicated. The average person doesn't have the experience or knowledge to make a strong case for an employer's or manufacturer's liability.
A lawyer can explain your options. You might think that suing a company is your only choice. A lawyer will lay out all the options and advise you on the best one.
Mesothelioma attorneys have extensive asbestos resources. They have access to information about companies that used asbestos and their locations. With your job history, these resources are invaluable for building a strong case.
Asbestos lawyers offer free consultations. You can get your questions answered by an expert for free. It's worth talking to a mesothelioma lawyer, even if you don't file a lawsuit.
Remember that mesothelioma attorneys are knowledgeable and experienced in all aspects of state and federal asbestos laws and personal injury. They can offer you a wealth of legal advice and help.
Top Questions to Ask Mesothelioma Lawyers
The best person to provide you with mesothelioma legal advice is an experienced asbestos lawyer. Here are some common questions to start your search for answers.
When Was Asbestos Banned, And How Did I Get Exposed?
You most likely came into contact with asbestos at work. The U.S. government has not entirely banned asbestos. The U.S. Environmental Protection Agency put strict limitations on its use in the 1970s.
Mesothelioma has a long latency period. You might have worked with asbestos in the 1960s and received a diagnosis today. Because asbestos is not banned and companies used it so heavily in the past, it lingers in many buildings and workplaces. People are still at risk of exposure.
Am I Eligible for a Mesothelioma Lawsuit?
If you have mesothelioma or any other asbestos-related disease, you have the right to sue the party who exposed you to asbestos. You may not know where or if you were exposed, but an experienced lawyer can investigate and find out.
How Long Does a Mesothelioma Lawsuit Take?
Time is precious when you have mesothelioma. Advocates work fast to get their clients much-needed compensation sooner. While every case is different, you could expect to receive payments as soon as 90 days after beginning a claim or lawsuit.
What Is the Statute of Limitations?
The statute of limitations is a legal deadline for filing a personal injury or wrongful death lawsuit. Talk to a lawyer as soon as possible after getting a mesothelioma diagnosis. You don't want to miss your opportunity to file. Statutes of limitations vary by state and are between one and six years.
How Do Lawyers Prove Mesothelioma Is from Past Asbestos Exposure?
Proof is a key element in getting compensation for mesothelioma. The burden of proof in these cases is not high, but to seek damages, you must be able to show you worked in a certain location when asbestos was in use.
Experienced asbestos lawyers have resources that help them track down past asbestos exposure. Using your job history and knowledge of when and where asbestos was used, they will find the source of asbestos that caused your illness.
How Much Mesothelioma Compensation Can I Expect?
The amount of compensation varies significantly by case. In general, mesothelioma and asbestos lawsuits provide compensation for:
Lost wages
Medical expenses, both past and future
Financial losses to dependents
Emotional pain and suffering
Physical pain and suffering
In some instances, punitive damages
What Is the Average Settlement for Mesothelioma Victims?
Every case is different, but it helps to understand average compensation amounts. This can give victims an idea of what is possible when they take legal action. The average settlement in a mesothelioma lawsuit is between $1 and $1.4 million.
How Do Mesothelioma Settlements Work?
Most mesothelioma and asbestos lawsuits end in settlements. This means that your lawyer and representatives for the defendants agree on an amount of compensation for you.
Your lawyer will try to get a settlement by showing evidence that the defendants are liable for your asbestos exposure and resulting illness. For instance, the defendant might be a manufacturer that supplied asbestos to your workplace.
You do not have to accept a settlement amount. Your lawyer will discuss a settlement agreement with you and will only accept it if you agree.
Can a Lawyer Guarantee a Compensation Amount?
No one can guarantee you compensation from your lawsuit since each case is unique. An experienced lawyer can give you a reasonable estimate of what to expect in recovered damages.
Several different factors go into determining compensation in a mesothelioma lawsuit, such as how long you've had the disease, the progression of the disease, medical expenses, how it's affected your life, and more.
What if the Defendants Won't Settle?
Most mesothelioma claims settle out of court. However, if companies cannot agree on a settlement amount, asbestos-related cases can end up going to trial.
If you go to trial with your case, you have a chance to prove to a jury that you deserve compensation. If the jury decides in your favor, it will also assign an amount the defendants must pay you.
Will I Have to Go to Court if I'm Sick?
If your case goes to trial, there is a possibility that you will have to go to court. Yet, sometimes cases are settled during the trial period as well.
Your lawyer will handle most of the work of going to trial. If you are too ill to attend, they can arrange for you to give virtual or recorded testimony.
How Long Does it Take to Get a Mesothelioma Settlement?
The duration of a lawsuit depends on many factors unique to each case. Many asbestos lawsuits settle within a few months. It could take a year or longer to resolve if you have to go to trial. The more straightforward your claim, the less time it will take.
What if I Pass Away Before My Case Settles?
Courts understand and recognize that asbestos-related illnesses are terminal, and victims may have a short life expectancy. They try to move cases along as fast as possible.
If you pass away while your case is still in progress, your estate typically acts on your behalf and divides your compensation among your surviving dependents and spouse (if applicable).
In addition, your family also has the legal right to file a wrongful death lawsuit.
How Long Do I Have to File an Asbestos Lawsuit? Do Asbestos Laws Vary By State?
The statute of limitations for filing a mesothelioma lawsuit will depend on the state in which you're filing.
In general, most states require that cases be filed within anywhere from one to five years from the time of the diagnosis.
For more information, read over our state-specific mesothelioma articles, which provide the statute of limitations for each state.
What if I Was Exposed to Asbestos in the Military?
If you were exposed to asbestos in the military, you could file a lawsuit against the manufacturers who provided asbestos to the military. You cannot sue the military itself.
You may also qualify for benefits and assistance via the Department of Veterans Affairs (VA).
Can I Get Compensation Without an Asbestos Lawsuit?
Other sources of compensation for medical and other expenses include health and disability insurance, Social Security, and VA. Although not legal actions, a lawyer can advise you and help you get these benefits.
Mesothelioma legal advice is invaluable for anyone living with this terrible disease. Let an expert handle all your legal matters, so you and your family can focus on treatment and your health.
What if I Can't Afford a Mesothelioma Attorney?
Most mesothelioma lawyers understand that victims of asbestos-related illnesses are not in the position to pay up-front legal fees.
Most experienced and knowledgeable attorneys offer contingency fee structures.
A contingency-based payment means that you pay no money at all up-front. Lawyer fees are collected as a percentage of your compensation if and when you win your case.
The contingency amount will vary according to each attorney, but an average range is typically around 25% to 40% of your compensation.
How Do I Find Good Mesothelioma Legal Advice?
The best source of legal advice is a mesothelioma or asbestos law firm or lawyer. These are specialists in asbestos laws, past asbestos use in workplaces, asbestos illnesses, and taking legal action over exposure and disease.
Don't settle for advice from someone you know who has been through this or a general lawyer. You need an expert in both law and asbestos.
Where Can I Find a Mesothelioma Lawyer Near Me?
You can find top asbestos law firms nationwide because asbestos has affected people in all states and major cities.
The best mesothelioma lawyers have years of experience working with victims of asbestos exposure. Interview attorneys and firms before settling on someone to advise you.
How Can I Find Additional Information?
If you've been injured by asbestos, keep in mind that there is a good chance that you'll qualify for considerable compensation. Remember to fill out our form to get your free Financial Compensation Packet, with information on asbestos and mesothelioma lawyers in your area. If you have questions or need additional assistance, contact us at 800-793-4540.
FREE Financial Compensation Packet
Info on law firms that will recover your

highest compensation

Learn how to get paid in 90 days
File for your share of $30 billion in trust funds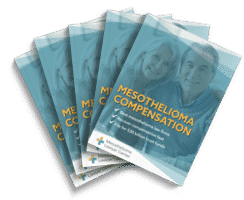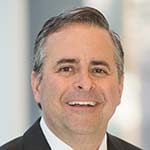 Paul Danziger grew up in Houston, Texas and earned a law degree from Northwestern University School of Law in Chicago. For over 25 years years he has focused on representing mesothelioma cancer victims and others hurt by asbestos exposure. Paul and his law firm have represented thousands of people diagnosed with mesothelioma, asbestosis, and lung cancer, recovering significant compensation for injured clients. Every client is extremely important to Paul and he will take every call from clients who want to speak with him. Paul and his law firm handle mesothelioma cases throughout the United States.