Atlanta Mesothelioma Lawyer
Page Updated on June 21, 2023
Atlanta mesothelioma lawyers help victims of asbestos exposure take legal action. The city's growth coincided with a peak era for asbestos use. Many industries used the harmful mineral, exposing workers and residents.
If you or someone you love suffers from mesothelioma, asbestos-related lung cancer, or asbestosis, you may qualify for substantial compensation. Fill out our form to receive our free Financial Compensation Packet. Our packet is loaded with information on experienced mesothelioma attorneys in Atlanta, how to file a claim for asbestos trust funds, how to get paid in 90 days, and more. 
FREE Financial Compensation Packet
Info on law firms that will recover your

highest compensation

Learn how to get paid in 90 days
File for your share of $30 billion in trust funds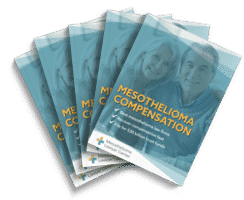 Free

Financial Compensation Packet
Info on law firms that will recover your

highest compensation

Learn how to get paid in 90 days
File for your share of $30 billion in trust funds
Atlanta and Asbestos Facts
Between 1999 and 2017, 4,172 people died from asbestos-related diseases in Georgia.
Fulton County and the Atlanta area had the highest number of asbestos deaths.
Georgia-Pacific was one of the city's major employers that used asbestos.
Residents and workers in Atlanta are still at risk of being exposed to existing asbestos in many buildings.
About Asbestos and Mesothelioma
If you have mesothelioma, you were probably exposed to asbestos in the past. Asbestos is the single known cause of mesothelioma, a rare cancer that most commonly develops in the tissue around the lungs.
Working with or around asbestos leads to inhalation of asbestos fibers. The fibers cause damage to tissues and cells in the body. In some people, this damage leads to pleural mesothelioma, peritoneal mesothelioma, or lung cancer.
Symptoms of mesothelioma include shortness of breath, coughing, and chest pains. It's easy to mistake it for another, more common illness, so diagnosis is often challenging.
By the time most victims of asbestos exposure are diagnosed with mesothelioma, it is in the late stages. This makes it challenging to treat. The prognosis is typically not favorable.
If you suspect you might have worked around asbestos in Atlanta, especially if you have troubling symptoms, talk to your doctor immediately.
Do I Need an Atlanta Mesothelioma Lawyer?
If you get a diagnosis of mesothelioma, you need a lawyer. Workplace asbestos exposure in Atlanta harmed thousands of people and could have been prevented.
You can hold companies liable for the asbestos exposure that caused you to get sick. The right lawyer can help you take one or more actions to seek compensation:
A top-rated Georgia mesothelioma lawyer in Atlanta is the best person to help you recover damages for your costly illness. Asbestos cases are complicated. You need the experience and resources available to an attorney in a large asbestos firm in Atlanta.
Georgia-Pacific Asbestos Use and Controversy
Georgia Pacific, a leading manufacturing company based in Atlanta, faced an asbestos lawsuit in 2005.
Although the company does not use asbestos in its products anymore, there have been more than 600,000 asbestos lawsuits against Georgia-Pacific after employees began developing life-threatening diseases such as malignant mesothelioma and asbestosis.
In 2005, Georgia-Pacific secretly hired researchers to perform studies that showed their products were not responsible for asbestos. When questioned about private research, the company reportedly declined to answer.
A New York appeals court ruled that the company acted fraudulently and demanded that the research paperwork be handed over for review.
Sheila Jasanoff, a government professor at Harvard University, said that it's suspect when a company refuses to hand over scientific results:
"There's something extremely smelly about claiming attorney-client privilege for something that is being claimed at the same time as good science. Legal confidentiality protections should not be placed around good science."

Sheila Jasanoff
In 1965, Georgia-Pacific purchased the Bestwall Gypsum Company, a business that created, manufactured, and distributed the gypsum wallboard, as well as joint and spackling compounds products.
Georgia-Pacific was aware that asbestos was used in most products and manufacturing facilities. The information was kept private and withheld from employees. Many of the later lawsuits came from former Bestwall employees.
Consumers were also at high-risk for asbestos exposure, as Georgia Pacific failed to warn them about asbestos risks. The joint compound, known as Ready-Mix, contained asbestos.
A court trial exposed the information after documents from Georgia Pacific surfaced. The company documented internal operations and methods when making the new version of the mix.
The plaintiff in the case, Lisa Pransky, was only eight years old when she was exposed to asbestos. Her father renovated the basement in her childhood home while using Ready-Mix on the ceiling. Decades later, Pranksy died of mesothelioma at age 34.
Other Job Sites Associated with Asbestos in Atlanta
Many buildings and workplaces in Atlanta used asbestos, and some still contain the harmful mineral.
Schools
Walden Austin T. Middle School
Thomasville Elementary School
Georgia State University
Georgia Institute of Technology
Morris Brown College
Clark Atlanta University
Emory University
Spelman College
Agnes Scott College
Life University
Parklane Elementary School
Gas and Electric Companies
Atlanta Gas Light
Georgia Railway and Power Company Gas Works
Georgia Power
Westinghouse Electric Company
Western Electric
Hospitals
Crawford W. Long Memorial Hospital
Emory Healthcare
Grady Memorial Hospital
Metropolitan Hospital
Piedmont Hospital
St. Josephs Hospital
Atlanta VA Medical Hospital
West Paces Ferry Hospital
Georgia State Mental Health Center
Additional Job Sites, Businesses, and Buildings
A&P Warehouse Building
Armstrong Contracting & Supply Corporation (AC&S)
Atlanta American Motor Inn
Coca Cola
Atlanta Journal-Constitution Building
Hartsfield-Jackson Atlanta International Airport
The Biltmore
City of Atlanta Hemphill Station
Equitable Life Assurance Society Building
Guthman Laundry
Jade East Apartments
La Ista Villa Apartments
Lakeview Baptist Church
Lenox Towers
Mcburney Corporation
National Bank of Georgia
Peachtree Baker Building
Perimeter Mall
Hyatt Regency Atlanta
Church of the Sacred Heart of Jesus
Shook & Fletcher Insulation Company
Southern Wood Preserving Company
Westinghouse Electric
Equitable Life Assurance Society Building
Great Southern Land and Paper Company
Sara O'Kelley Municipal Auditorium (Coweta)
Mesothelioma Treatment in Atlanta
Atlanta's Winship Cancer Institute (WCI) is the only medical center in the state backed by the National Cancer Institute (NCI).
Cancer care centers backed by NCI have many advantages, including advanced, cutting-edge treatment options, in-depth cancer research, public outreach, and training opportunities for scientists, cancer experts, and physicians.
WCI also has some of the most prominent cancer specialists in the nation, including:
Daniel Miller, M.D., surgical director and the assistant professor of surgery at WCI's Thoracic Oncology Program
Dong M. Shin, M.D., director of WCI's Clinical and Translational Cancer Prevention Program
Suresh Ramalingam, M.D., director of WCI's Division of Medical Oncology
WCI's expansive clinical and research trials consist of four different research programs:
Cancer Prevention and Control (CPC)
Cancer Genetics and Epigenetics (CGE)
Cancer Cell Biology (CCB)
Discovery and Developmental Therapeutics (DDT)
Winship Cancer Institute: Emory University
1365C Clifton Road
Atlanta, Ga. 30322, 404-778-1900
Atlanta's VA Medical Center offers comprehensive cancer care for veterans, with in-depth research managed by both Emory scientists and experienced VA physicians.
Atlanta VA Medical Center
1670 Clairmont Road
Decatur, Ga. 30033, 404-321-6111
Getting Legal Help in Atlanta
If you've been injured by asbestos, there is a good chance that you'll qualify for considerable compensation. Remember to fill out our form to get your free Financial Compensation Packet, with information on experienced asbestos and mesothelioma lawyers in your area. If you have questions or need assistance, contact us toll-free at 800-793-4540.
FREE Financial Compensation Packet
Info on law firms that will recover your

highest compensation

Learn how to get paid in 90 days
File for your share of $30 billion in trust funds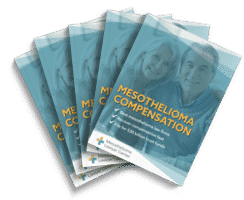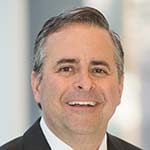 Paul Danziger grew up in Houston, Texas and earned a law degree from Northwestern University School of Law in Chicago. For over 25 years years he has focused on representing mesothelioma cancer victims and others hurt by asbestos exposure. Paul and his law firm have represented thousands of people diagnosed with mesothelioma, asbestosis, and lung cancer, recovering significant compensation for injured clients. Every client is extremely important to Paul and he will take every call from clients who want to speak with him. Paul and his law firm handle mesothelioma cases throughout the United States.