Delaware Mesothelioma Lawyer
Page Updated on July 25, 2020
Before asbestos was regulated by the Environmental Protection Agency (EPA), many industries in Delaware used the dangerous mineral in a variety of products, machinery, equipment, and buildings. If you're a victim of asbestos exposure, an experienced Delaware mesothelioma lawyer may be able to assist you.
If you've been diagnosed with mesothelioma, asbestos-related lung cancer, or asbestosis, you may be able to qualify for substantial compensation. More than $30 billion has been set aside in asbestos trust funds to compensate people who've been injured by asbestos exposure. Fill out our form to get a free Financial Compensation Packet. You'll learn about the experienced mesothelioma lawyers in Delaware, how to get paid in 90 days, how to file a claim for the asbestos trust funds, and more.
Free

Financial Compensation Packet
Info on law firms that will recover your

highest compensation

Learn how to get paid in 90 days
File for your share of $30 billion in trust funds
We are happy to offer assistance to all cities and towns in Delaware, such
Wilmington, Dover, Newark, Bear, Middletown, Glasgow, Brookside, Hockessin, Pike Creek Valley, Smyrna, Milford, Claymont, Wilmington, Manor, Pike Creek, North Star, Seaford, Georgetown, Elsmere, Edgemoor, New Castle, Millsboro, Laurel Highland Acres, Harrington, Camden, Dover Base Housing, Rising Sun-Lebanon, Clayton, Lewes, Milton, Riverview, Selbyville, Greenville, Woodside East, Bridgeville, Townsend, Ocean View, Kent Acres, Delaware City, Long Neck, Delmar, Cheswold, Wyoming, Rodney Village, Rehoboth Beach, Felton, Blades, St. Georges, Bellefonte, Bethany Beach, Newport, Greenwood, Frankford, Dagsboro, Frederica, Millville, South Bethany, Arden, Fenwick Island, Ellendale, Houston, Odessa, Dewey Beach, Bowers, Kenton, Ardentown, Magnolia, Little Creek, Ardencroft, Slaughter Beach, Leipsic, Woodside, Bethel, Viola, Henlopen Acres, Farmington, Hartly, and more.
Delaware Asbestos Statistics
A number of industries have exposed residents and workers in the state to asbestos over decades, resulting in hundreds of deaths:
Nearly 1,000 deaths related to asbestos from 1999 to 2013.
163 deaths from mesothelioma, 652 from lung cancer, and 175 from asbestosis.
The highest asbestos death rate is in New Castle County.
Delaware's Chemical Industry
Chemical companies played a major part in asbestos use in Delaware. DuPont Chemical, one of the nation's largest chemical and paint companies, exposed numerous people to asbestos in several states, including its Seaford and Wilmington locations in Delaware.
Although the company was warned of the hazards of using asbestos back in the 1930s, they continued to use it in pipes, boilers, machinery, and equipment for decades. DuPont has faced numerous lawsuits because of its negligence.
Other chemical companies in Delaware that put workers at risk of asbestos exposure include:
General Chemical Corporation (also known as Delaware Valley Works: DVW), Claymont
Atlas Chemical Industries, Wilmington
Dow Chemical, Newark
Helix Associates Inc., Newark
Croda Inc. New Castle
W.R. Grace in Delaware
W.R. Grace, a chemical and materials company, has faced a plethora of mesothelioma lawsuits across the nation for putting workers in harm's way on a daily basis for several years.
In fact, over 200,000 total lawsuits have been filed against W.R. Grace.
In Delaware, a small vermiculite processing plant, located in Wilmington, received several hundred tons of asbestos between the 1940s until the early 1990s.
The asbestos was processed and then shipped to W.R. Grace's headquarters in Libby, Montana. Both workers and nearby residents were at risk of exposure.
What Other Job Sites in Delaware Used Asbestos?
Atlantic Oil
Dover Air Force Base
Chrysler Plant
Getty Oil Company/Refinery
Sun Oil Company
Texaco Refinery
Evraz Claymont Steel Holdings
Standard Chlorine of Delaware
Our Lady of Lourdes Church
Tidewater Refinery
Motiva Enterprises
Atlas Chemical Industries
General Chemical Company
DuPont Chemical
Helix Associates Inc.
Atlas Chemical Industries
Standard Chlorine of Delaware
Are There Any Schools in Delaware Built with Asbestos?
Many buildings that were constructed during a time in which asbestos-containing materials were heavily used are still standing and being used in Delaware today.
In 1999, the following schools were found to be in direct violation of federal laws when they failed to properly inspect and report each building:
Albert Einstein Academy
Hockessin Montessori School
John Dickinson High School
Tall Oaks Classical School
William Penn High School
Because they failed to maintain the mandated maintenance plans, these schools ran the risk of putting thousands of students and staff members in danger. Each school was fined anywhere from $3,000 to $5,500.
Is There Any Naturally-Occurring Asbestos in Delaware?
There is only one area in Delaware that contains a natural asbestos source. Situated in New Castle County in the northern portion of the state, the Mount Serpentine body covers 1.5 miles, and it's littered with natural asbestos.
No asbestos in the area has been recorded as ever being commercially mined.
What Are Delaware's Asbestos Laws?
Under Title 16, Chapter 78, of the Delaware General Assembly, there are several asbestos regulations that must be adhered at all times, including the following:
No one can carry about the duties of handling, working around, or removing asbestos without first being certified by the state.
No one, by state law, may hire a worker for asbestos abatement unless the worker is certified by the state.
Asbestos abatement in Delaware consists of the demolition, encapsulation, removal, and salvage of asbestos, as well as transportation and disposal of asbestos to the proper landfill.
Before being certified, those who choose to work around asbestos must be in good health and free of any respiratory problems.
Strict training, courses, and guidelines must be met for the state of Delaware will grant official licensing and credentials to work around asbestos.
These regulations only cover the basic details of asbestos laws in Delaware. For more detailed information on asbestos laws and regulations, contact the Delaware General Assembly or the Delaware Solid Waste Authority.
Getting Medical Help for Asbestos-Related Diseases in Delaware
St. Francis Hospital: 701 North Clayton Street, Wilmington, DE, 19805 (302-421-4100)
Helen F. Graham Cancer Center: 4701 Ogletown-Stanton Road, Newark, DE, 19713 (302-623-4500)
If you need mesothelioma treatment or help with any other type of asbestos-related illnesses, look for physicians and centers that specifically specialize in asbestos diseases.
Many physicians and clinics may not be able to diagnose and treat you as well as those who are specialists in these rare illnesses.
Statute of Limitations for Asbestos Lawsuits in Delaware
Delaware follows a strict statute of limitations that must be adhered to when filing an asbestos-related lawsuit.
Lawsuits must be filed within two years from the time that the victim was diagnosed or should have been reasonably diagnosed with the asbestos-related disease.
For wrongful death cases, the plaintiff must file within two years of the victim's date of death.
Delaware Legal Help
If you or a family member was diagnosed with mesothelioma, asbestos-related lung cancer, or asbestosis, keep in mind that as mentioned earlier, you may be entitled to significant financial compensation. Get our free Financial Compensation Packet for info on the top mesothelioma and asbestos lawyers in your area. For questions and assistance, feel free to contact us at 800-793-4540.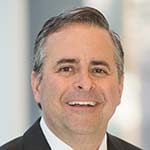 Paul Danziger grew up in Houston, Texas and earned a law degree from Northwestern University School of Law in Chicago. For over 25 years years he has focused on representing mesothelioma cancer victims and others hurt by asbestos exposure. Paul and his law firm have represented thousands of people diagnosed with mesothelioma, asbestosis, and lung cancer, recovering significant compensation for injured clients. Every client is extremely important to Paul and he will take every call from clients who want to speak with him. Paul and his law firm handle mesothelioma cases throughout the United States.