Maryland Mesothelioma Lawyer
Page Updated on January 06, 2022
Maryland residents and workers have been exposed to asbestos from natural deposits, construction materials, shipyards, factories, and other industrial sites and workplaces. If you encountered asbestos, an experienced Maryland mesothelioma lawyer can help you determine your options for recovering damages.
If you or a loved one have been diagnosed with mesothelioma, asbestos-related lung cancer, or asbestosis, you may be entitled to considerable compensation. Fill out our form to get a free Financial Compensation Packet. You'll learn about the experienced mesothelioma lawyers in Maryland, how to get paid in 90 days, how to file a claim for the asbestos trust funds, and more.
FREE Financial Compensation Packet
Info on law firms that will recover your

highest compensation

Learn how to get paid in 90 days
File for your share of $30 billion in trust funds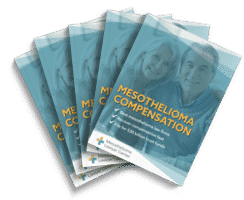 Free

Financial Compensation Packet
Info on law firms that will recover your

highest compensation

Learn how to get paid in 90 days
File for your share of $30 billion in trust funds
We offer assistance to asbestos victims and their families in all areas of Maryland, including:
Baltimore, Annapolis, Columbia, Germantown, Silver Spring, Waldorf, Ellicott,Frederick, Glen Burnie, Bethesda, Gaithersburg, Rockville, Dundalk, Towson, Bowie, Aspen Hill, Wheaton, North Bethesda, Bel Air South, Severn, Potomac, Woodlawn Cdp, Catonsville, Hagerstown, Chillum, Clinton, Odenton, Olney, Severna Park, Essex, Owings, Mills, Montgomery Village, Pikesville, Parkville, Eldersburg, Milford Mill, Bel Air North, Randallstown, Salisbury, College Park, Carney, Crofton, Perry Hall, Ilchester, Middle River, Reisterstown, South Laurel, Edgewood, Pasadena, Laurel, Lochearn, Suitland, North Potomac, Greenbelt, Fort Washington, Landover, Langley Park, Arnold, Fairland, North Laurel, Cockeysville, Cumberland, Arbutus, Camp Springs, Lake Shore, Oxon Hill, Calverton, Westminster, Rosedale, Ballenger Creek, Hyattsville, Ferndale, Takoma Park, Glassmanor, White Oak, Beltsville, Redland, Easton, Parole, Seabrook, Maryland City, Cloverly, Elkridge, East Riverdale, Elkton, Adelphi, Rossville, Hillcrest Heights, Aberdeen, Clarksburg, Damascus, Glenmont, Colesville, Brooklyn Park, Glenn Dale, Havre de Grace, Kettering, Cambridge, Joppatowne, Riviera Beach, and more.
Maryland Asbestos Statistics
According to the Environmental Working Group (EWG), Maryland is ranked 14th in the U.S. in asbestos-related deaths.
From 1999 to 2013 4,298 people in the state died from asbestos-related illnesses, 2,980 from lung cancer, 745 from mesothelioma, and 605 from asbestosis.
Baltimore County has seen the most deaths related to asbestos in the state.
What Kinds of Workers Were Most Likely Exposed to Asbestos?
Although some of the state's asbestos deaths may have resulted from repeated exposure to naturally-occurring asbestos in Maryland, most trace back to large-scale industrial use of asbestos-containing materials.
The peak period of heavy asbestos use was between 1930 and the 1970s. Maryland industries whose workers were most at risk of being exposed to asbestos fibers include:
Mining Companies
Shipbuilders
Chemical Manufacturers
Electrical Power Companies
Construction Companies
Automobile Repair Shops
Heavy Industrial Manufacturers
Steel Mills
Paper Product Manufacturers
Government Agencies
Cement Manufacturers
Asbestos in Maryland's Shipping Industry
Maryland's location on the Atlantic coast has made the state a major player in the U.S. shipbuilding industry. Boilers, steam pipes, and other heat-generating parts were covered with asbestos to prevent extreme temperatures or shipboard fires.
Merchant ships and U.S. Navy vessels built during World War II also used asbestos insulation.
Shipyard workers, sailors, and ship engineers are among the high-risk groups for asbestos-related illnesses.
Thousands of people have died from mesothelioma, asbestosis, and other cancers as a result of exposure at these Baltimore shipyards:
Bethlehem-Fairfield Shipyard
Bethlehem Sparrows Point Shipyard
Key Highway Shipyard
Curtis Bay Coast Guard Yard
Maryland Drydock Company
Power Stations and Asbestos
Until the early 1980s, all power-generating stations were built with asbestos. As in the shipbuilding and heavy manufacturing industries, asbestos materials were standard in construction.
In many power plants, asbestos was liberally applied to all sections and components to control heat and prevent fires. Workbenches and protective gear had asbestos added in as insulation or fire retardant.
Asbestos is known to have been used extensively in these Maryland power generating plants:
Potomac Electric Company, Aquasco
Baltimore Gas & Electric Company, Baltimore
Northern Electric Company, Baltimore
Brandon Shores Generating Station, Glen Burnie
Chalk Point Generating Station, Eagle Harbor
Charles P. Crane Generating Station, Bowleys Quarters
Herbert A. Wagner Generating Station, Glen Burnie
Dickerson Generating Station, Dickerson
Montgomery County Resource Recovery Facility, Dickerson
Warrior Run Generating Station, Cumberland
Calvert Cliffs Nuclear Power Plant, Lusby
Where Else Did Asbestos Exposure Occur in Maryland?
Steel mills, sheet metal factories, chemical plants, the construction industry, and various government facilities used asbestos nearly as extensively as shipyards and power plants.
Asbestos exposure occurred as a matter of course for many decades in many Maryland job sites, including the following locations:
Bethesda Naval Medical Hospital, Bethesda
Naval Ordnance Laboratory, White Oak
Baltimore & Ohio Railroad Company, Cumberland
Western Maryland Railroad, Cumberland
Anchor Packing Company (Asbestos Manufacturer), Baltimore
Porter Hayden Company (Asbestos Manufacturer), Baltimore
What Are Maryland's Asbestos Laws?
According to the Maryland Department of the Environment, handling and abatement of asbestos are strictly regulated:
If you plan to remove, renovate, or repair any home, building, or product that contains asbestos, you must be a licensed asbestos contractor.
If you aren't a licensed contractor, you must hire one to perform the job for you. The contractor must also sign a contract with the state and pay fees.
Asbestos licenses must be renewed annually under the COMAR 26.11.21 law.
In order to qualify for asbestos removal, the contractor must first undergo training at an accredited asbestos training provider.
A respiratory program that outlines the safety guidelines to be used while handling asbestos must be submitted to the state beforehand.
Warning signs, at least 20 x 14 inches, must be placed in prominent areas surrounding the asbestos project.
All records of any asbestos project must be maintained and saved. The state has the right to request these records at any time.
Along with the EPA guidelines, Maryland also follows the NESHAP regulations, which has its own specific state rules. For more state-specific asbestos information, contact the Office of the Secretary of State at 410-974-2486.
Getting Medical Help
The Johns Hopkins Medical Institutions in East Baltimore treats patients with malignant mesothelioma and lung cancer at the Sidney Kimmel Comprehensive Cancer Center.
The Kimmel Cancer Center is accredited by the National Cancer Institute (NCI) as a Comprehensive Care Center and offers many treatment options.
Seek out treatment at a qualified medical facility that specializes in asbestos-related diseases. Since these types of illnesses are rare, you'll need to find the right facility to get the best options for treatment.
Maryland Statute of Limitations on Mesothelioma and Asbestos Lawsuits
Code Ann. § 5-101 et seq. of the Maryland Courts and Judicial Process states that an asbestos-related lawsuit must be filed within three years of the time of the diagnosis or within three years of the time the disease should have been discovered.
Wrongful death lawsuits have to be filed within three years of death in most cases.
If the wrongful death was caused by a disease that developed because of the victim's occupation, a 10-year statute of limitations can be used.
Legal Help in Maryland
If you or a family member have been diagnosed with mesothelioma, asbestos-related lung cancer, or asbestosis, you may be entitled to significant financial compensation. Get our free Financial Compensation Packet for information on the top mesothelioma and asbestos lawyers in your area. If you have questions or need assistance, contact us toll-free at 800-793-4540.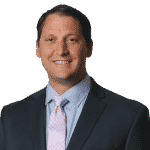 As a partner with Flint Law Firm, LLC in Baltimore, Maryland, Demetrios Zacharopoulos has devoted his 20 years as a litigator to helping victims of mesothelioma and asbestos exposure. He has been honored for his work, which has included winning large amounts in settlements and verdicts for clients with mesothelioma, lung cancer, and other asbestos illnesses.