Page Updated on February 13, 2022
Highlights and Achievements
Partner, Flint Law Firm, LLC, Baltimore, Maryland office
Graduated from University of Baltimore School of Law, 2002
21 years of experience litigating on behalf of victims of asbestos exposure
Won significant compensation for asbestos victims
Former clerk for Joseph F. Murphy, Jr., Chief Judge, Court of Special Appeals of Maryland
Awarded Maryland Super Lawyer Rising Star, by Super Lawyers, 2009-2015
Demetrios Zacharopoulos is a partner with the Flint Law Firm, LLC in Baltimore. The firm specializes in litigation and trial law, and Zacharopoulos works with victims of asbestos exposure in particular.
He has been a part of cases that resulted in record verdict amounts for asbestos victims. He is admitted by the bar to practice in Maryland and the U.S. District Court for District of Maryland.
FREE Financial Compensation Packet
Info on law firms that will recover your

highest compensation

Learn how to get paid in 90 days
File for your share of $30 billion in trust funds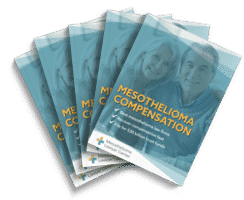 Experience
Zacharopoulos has been practicing law since 2002, when he passed the bar in Maryland. He graduated from the University of Maryland in College Park in 1998 and earned his law degree from the University of Baltimore School of Law in 2002. He then clerked for the Honorable Joseph F. Murphy Jr. in the Court of Special Appeals of Maryland from 2002 to 2003.
As a litigator with the Flint Law Firm, Zacharopoulos has spent his career helping victims. His cases include personal injury and toxic tort, but he primarily works with people who have developed mesothelioma and other illnesses related to asbestos. He devotes all of his professional time to litigating and helping victims win in court.
Zacharopoulos learned a strong work ethic from his Greek immigrant parents and now uses it to help victims. He always has the clients' best interests in mind and maximizes their damages. He was honored for his accomplishments from 2009 to 2015 by being named a Thomson Reuter's Maryland Super Lawyers Rising Star.
Maryland Mesothelioma Law Office
101 Longwood Road
Baltimore, MD 21210