Baltimore Mesothelioma Lawyer
Page Updated on January 16, 2020
Baltimore has a long history of asbestos in a variety of job industries. In the mid-1970s, right before the Environmental Protection Agency (EPA) placed regulations on the use of asbestos, job sites began increasing its use, even though medical warnings were issued. The most prominent businesses that relied heavily on asbestos in Baltimore were manufacturing plants, shipyards, construction, paper mills, and steel corporations.
If you or someone you love suffers from mesothelioma, asbestos-related lung cancer, or asbestosis, you may qualify for substantial compensation. Fill out our form to receive our free Financial Compensation Packet. Our packet is loaded with information on leading mesothelioma attorneys in Baltimore, how to file a claim for asbestos trust funds, how to get paid in 90 days, and more.
The Curtis Bay Coast Guard Yard
Once situated in downtown Baltimore, Curtis Bay Coast Guard Yard was used to repair a number of ship vessels up until the 1990s. The busiest time for the yard was during the World I and War II era when around 3,000 people worked at a variety of jobs and operations. As with most shipyards during that area, the Curtis Bay Coast Guard Yard used massive amounts of asbestos in construction and products, exposing these workers to its harmful fibers for long periods.
Titan Steel Corporation
Titan Steel Corporation was one of the many steel corporations that relied heavily on asbestos prior to the early 1980s. Titan Steel Corporation became one of the biggest distributors of steel and tin across the world during its peak. A high amount of workers were continuously exposed to asbestos. Today, there are still former steelworkers being diagnosed with mesothelioma at a rapid rate.
Key Highway Shipyard
Key Highway Shipyard used asbestos in parts, buildings, and equipment, thus putting workers at risk on a daily basis for more than a decade. Key Highway Shipyard workers primarily included those who repaired and manufactured ship parts.
During both World War I and World War II, the shipyard repaired over 1,000 naval ships. Around 11,000 people worked at the Key Highway Shipyard and almost every worker faced asbestos exposure.
The shipyard closed in 1982, but shortly after, in 1988, several former employees filed an asbestos-related lawsuit against Raymark Industries, the manufacturer that supplied parts to Key Highway Shipyard. Many former workers had already developed illnesses such as mesothelioma and asbestosis.
Other Job Sites Associated with Asbestos Use in Baltimore
Along with steel corporations and oil companies, many schools and hospitals were built during a time period in which asbestos was heavily used. Many of these facilities are still in operation today and must adhere to federal and state guidelines in order to promote public safety.
Schools
Seton Keough High School
Arundel Elementary School
Belmont Elementary School
Calverton Middle School
Cardinal Gibbons School
Deep Creek Middle School
Dunbar High School
Johns Hopkins University
Johns Hopkins School of Medicine
Edmondson High School
Forest Park High School
Greenspring High School
Hilton Elementary School
Howard High School
Raven High School
Lombard Middle School
Middle River High School
Northwestern Senior High School
Parkville High School
Baltimore Polytechnic Institute
Saint Michael's School
Sussex Elementary School
Walbrook High School
Western High School
Allegheny Community College
Oil Companies
American Oil Company
Baltimore United Oil Company
Caso Standard Oil Company
Continental Oil Company
Esso Standard Oil Company
Gulf Oil Company
Humble Oil Company
Hess Oil Company
Standard Oil Refinery
Steel Companies
Armco Steel Corporation
Bethlehem Steel Mill
Eastern Stainless Steel Corporation
Scullin Steel Company
Sparrow Points Steel Mill
Hospitals
Baltimore City Hospital
Bon Secours Hospital
Franklin Square Hospital
Good Samaritan Hospital
Harbor Hospital
Johns Hopkins Hospital
Montebello State Hospital
Mount Sinai Hospital
Saint Agnes Hospital
Spring Grove Hospital
Union Memorial Hospital
Bethlehem Steel Company Lawsuit
In 1992, the family of two former Bethlehem Steel Company employees were awarded $3.8 million in damages. Both workers passed away from mesothelioma after working long hours at the steel company, where they ingested large amounts of asbestos.
Eagle-Picher Industries Inc., Pittsburgh Corning Corp., and Owens-Illinois Inc. were all found at fault by the Baltimore City Court. All three companies were responsible for the manufacturing of asbestos-containing parts that were used at the steel company.
Asbestos-Related Statistics in Baltimore
According to the Environmental Working Group (EWG), Baltimore County has some of the highest numbers of asbestos-related fatalities. It ranks in the top 20 of over 2,000 counties that have reported deaths due to mesothelioma and other diseases caused by prolonged asbestos exposure. Over 1,300 asbestos-related deaths have been reported in the state of Maryland from 1979 to 2001. Over 350 of these deaths occurred in Baltimore.
Medical Help in Baltimore
There are several physicians in Baltimore and within the surrounding area of Baltimore that provide comprehensive cancer treatment, including the following:
Dr. Arthur N. Mcnu, Jr: 2041 Georgia Avenue, Washington, D.C., 20060
Dr. Petr Hausner: University of Maryland Marlene and Stewart Greenebaum Cancer Center, 22 S. Greene Street, Baltimore, Maryland, 21201
Dr. Stephen C. Yang: Sidney Kimmel Comprehensive Cancer Center at Johns Hopkins, 600 N. Wolfe Street Blalock 240, Baltimore, MD 21287
Legal Assistance in Baltimore
If you've been diagnosed with mesothelioma, asbestos-related lung cancer, or asbestosis, you may qualify for significant compensation. Remember to fill out our form to get your free Financial Compensation Packet, with information on top asbestos and mesothelioma lawyers in your area. For questions and assistance, feel free to contact us at 800-793-4540.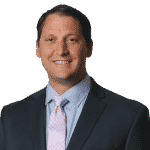 As a partner with Flint Law Firm, LLC in Baltimore, Maryland, Demetrios Zacharopoulos has devoted his 20 years as a litigator to helping victims of mesothelioma and asbestos exposure. He has been honored for his work, which has included winning large amounts in settlements and verdicts for clients with mesothelioma, lung cancer, and other asbestos illnesses.