Page Updated on August 14, 2023
At Mesothelioma Lawyer Center, we set high standards for our editorial staff, which is reflected in our thoroughly-researched health, legal, community, and veteran-related articles.
Our team of experts works consistently to ensure our content educates and informs the public about the dangers of asbestos and the life-threatening illnesses caused by it, such as malignant mesothelioma.
FREE Financial Compensation Packet
Info on law firms that will recover your

highest compensation

Learn how to get paid in 90 days
File for your share of $30 billion in trust funds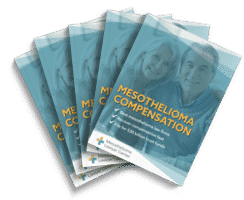 Legal and Medical Coverage
MLC covers all aspects of asbestos and mesothelioma, from health issues to state laws. Along with a wide selection of health-related articles, we also offer a wide range of legal topics and information.
MLC places particular focus on legal and compensation issues, including the latest news on mesothelioma litigation and asbestos trust funds. Our legal team of mesothelioma attorneys dedicates their time and expertise to ensure the accuracy of all law-related and compensation articles.
Further, our team of asbestos lawyers offers support and guidance for those with questions or concerns about asbestos-related legal issues.
Legal
Our legal topics cover a large area of information on asbestos and mesothelioma legal cases, including:
Asbestos trust funds
Lawsuits
Trials and settlements
Verdicts
Claims
Regulations for asbestos Superfund sites
Financial assistance
State asbestos laws
Lawyers by state
Case value determinations
Legal options
Medical
Our health-related topics cover all aspects of asbestos-related issues and diseases, including treatment options, symptoms, diagnosis, and prognosis. We focus on:
Mesothelioma
Asbestos-related lung cancer
Asbestosis
Associated conditions
Treatment Options
Latest mesothelioma medical news and breakthroughs
Military and Veterans
Our military-related topics include information for all branches of the military. We also provide related information for military veterans, who make up a large percent of the population exposed to asbestos. Veterans who served in the military before the 1980s are at a heightened risk of developing asbestos-related diseases.
We aim to provide the most accurate and in-depth information about veteran compensation, VA-designated treatment facilities, VA claims, and potential asbestos exposure sites (we offer a complete list of shipyards and other sites where veterans may have been exposed to asbestos).
MLC also includes an expansive list of articles on the history of shipbuilding, factories, power plants, schools, buildings, and any other job site or area that has been associated with the use of asbestos.
MLC Editorial Process
MLC's staff consists of experienced law firm professionals who work together to ensure our readers get high-quality, reader-friendly information. MLC strives to provide our audience with the most accurate and up-to-date data available. To do so, we follow a stringent editorial process.
Each article published on MLC goes through several steps to ensure accuracy and reliability.
Our expert writers come up with ideas and outlines and complete meticulous research. They then curate article drafts for approval by our legal team.
MLC articles are then reviewed and edited by a full team of lawyers specializing in mesothelioma and asbestos cases. Our attorneys have experience handling hundreds of asbestos claims and stay current on the latest legal happenings.
MLC relies only on trustworthy data from reliable sources backed by scientific studies and journals. Common sources MLC uses include:
National Organization of Rare Disorders
Peer-reviewed medical journals
Environmental Protection Agency (EPA)
Centers for Disease Control and Prevention (CDC)
American Cancer Society (ACS)
Occupational Safety and Health Administration (OSHA)
Asbestos Disease Awareness Organization (ADAO)
After our legal team reviews articles, a copy editor gives a final review to ensure each story is reader-friendly and grammatically correct.
All medical-related articles are cross-checked via reputable medical journals, health professionals, scientific reports, and medical journals. Newsworthy blog posts are fact-checked and verified by trustworthy news outlets, legal or medical reports, and field experts.
Our articles are regularly updated to ensure we have timely information available. If state laws, including statute of limitations or any other pertinent information change, we strive to update the details promptly.
Accountability
The MLC editorial team is dedicated to providing accurate and informative information to our readers. On rare occasions, we may need to update unforeseen errors. We hold full accountability and transparency if mistakes are made. If you have any questions, suggestions, or corrections regarding our information, feel free to contact us at https://www.mesotheliomalawyercenter.org/contact-us/.