Page Updated on August 01, 2020
From War War I until the late 1970s, shipyard workers and shipbuilders faced near-constant exposure to asbestos. Consequently, the shipyard industry has some of the highest rates of mesothelioma and other asbestos-related illnesses.
If you or a loved one were diagnosed with mesothelioma, asbestos-related lung cancer, or asbestosis, you may be eligible for a large amount of compensation. Currently, there is over $30 billion in asbestos trust funds, set up for those who have been diagnosed with an asbestos-related illness. Fill out our form to get a free Financial Compensation Packet. You'll learn about the experienced mesothelioma lawyers in your area, how to get paid in 90 days, how to file a claim for the asbestos trust funds, and more.
Free

Financial Compensation Packet
Info on law firms that will recover your

highest compensation

Learn how to get paid in 90 days
File for your share of $30 billion in trust funds
History of U.S. Shipyards and Asbestos
From the 1920s until the 1970s, the United States remained one of the leading countries of shipbuilding. During this time, millions of people constructed vessels while using steel and asbestos as the leading substances.
Although the workers were supervised and trained accordingly, asbestos exposure to shipbuilders caused fatal illnesses "sixteen times that of the average of other occupations," according to a study published by the U.S. National Institutes of Health.
In 1944, close to 50 new ships were hitting the water in the U.S. each day, and over 1.7 million people worked on and/or constructed these vessels.
Chrysotile and crocidolite asbestos was used frequently, but amosite asbestos was used the most in vessel pipe insulation. By the end of World War II, more than 4 million people had been exposed to all three types of asbestos.
From the late 1940s until the late 1970s, there were around 200,000 shipbuilders per year. Although the number of workers declined, the use of asbestos did not, and many workers after World War II developed life-threatening illnesses.
Currently, only a few shipyards remain, but each year, victims of asbestos-related diseases or their family members file claims for compensation against the manufacturers that provided asbestos and asbestos-related projects to the shipbuilding industry.
Although many asbestos manufacturers have set us asbestos trust funds to compensate claimants, there are shady businesses out there that attempt to fight valid asbestos claims and/or shift the blame elsewhere.
Many people have lost their health and now live with incurable diseases due to asbestos manufacturers. Other people have lost loved ones to asbestos illnesses, and the number of casualties are expected to grow.
U.S. Shipyards That Used Asbestos
Larger Companies That Supplied Asbestos to Shipyards
Syd Carpenter Marine Contractor
McCormick Asbestos Company
Owens-Illinois Glass
Willman Asbestos
Is the U.S. Government Responsible for Veterans Exposed to Asbestos in Shipyards?
Under the Feres Doctrine, military veterans can't sue the government for damages associated with asbestos exposure. However, veterans may qualify for benefits under the Veterans Administration (VA).
Benefits under the VA can include free medical care and disability compensation, as well as educational benefits. For additional information on how to file for benefits with the VA, feel free to contact us at 800-694-4856.
Although veterans can't take the government to court, they can file for damages against the asbestos manufacturers and companies that supplied the military with asbestos-containing products.
The aforementioned companies that supplied asbestos products to the military have faced and lost numerous mesothelioma lawsuits that were filed against them by veterans.
Can Civilians Who Worked At Shipyards File a Lawsuit?
Civilians as well as veterans have the legal right to file a mesothelioma lawsuit or asbestos-related claim against the companies that supplied asbestos products to the shipyards.
Speak to an experienced asbestos attorney who can help you understand what your options are.
Additional Resources and Help for Asbestos Victims
Remember, if you've been diagnosed with mesothelioma, asbestos-related lung cancer, or asbestosis, you may qualify for significant compensation. Don't forget to fill out our form to get our free Financial Compensation Packet, filled with information on the experienced asbestos and mesothelioma attorneys in your area. If you need additional assistance, contact us toll-free at 800-793-4540.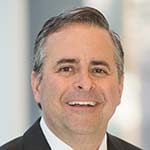 Paul Danziger grew up in Houston, Texas and earned a law degree from Northwestern University School of Law in Chicago. For over 25 years years he has focused on representing mesothelioma cancer victims and others hurt by asbestos exposure. Paul and his law firm have represented thousands of people diagnosed with mesothelioma, asbestosis, and lung cancer, recovering significant compensation for injured clients. Every client is extremely important to Paul and he will take every call from clients who want to speak with him. Paul and his law firm handle mesothelioma cases throughout the United States.
Sources
Photo Source: US Naval Historical Center; Public Domain